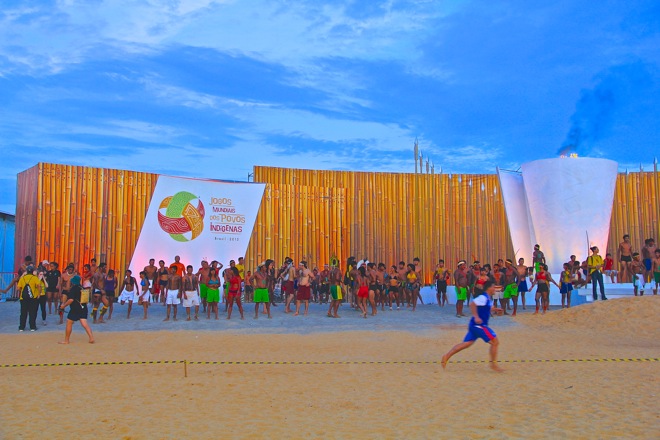 Hundreds of runners from 24 Brazilian tribes and as far as Canada, Lapland, Mongolia, Ethiopia and New Zealand came together to run the 100M in the sand at the World Indigenous Games last month.
Widely criticized by Brazilian tribes as a strategically-timed photo-op the same week Brazilian Congress passed a bill to un-do their tribal rights to their land, the games were nonetheless a powerful gathering of Indigenous groups on an unprecedented scale. "I'm at a loss for words," said Reinaldo Quispe, an Aymara Indian in the Bolivian delegation. "I never in my life thought I would meet my brothers from the different tribes around the world."
Here are some of my favorite shots from the 100M men's and women's heats on October 26, 2015 in Palmas, Brazil.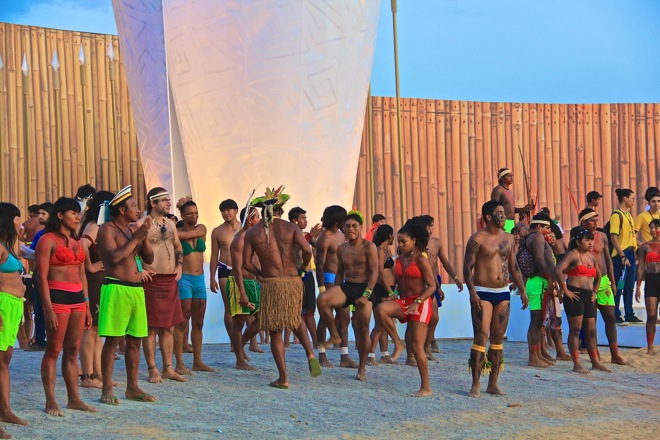 Warming up in 100-degree heat.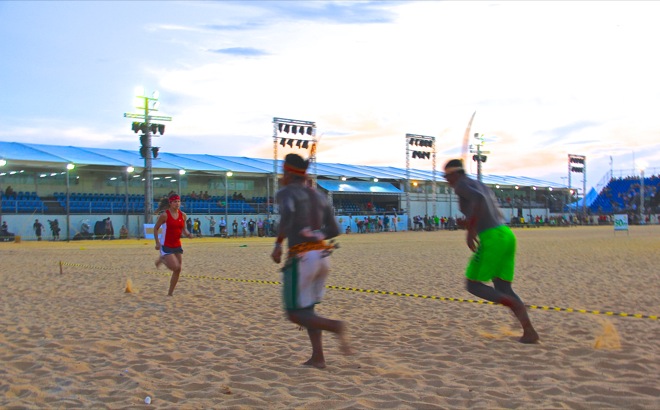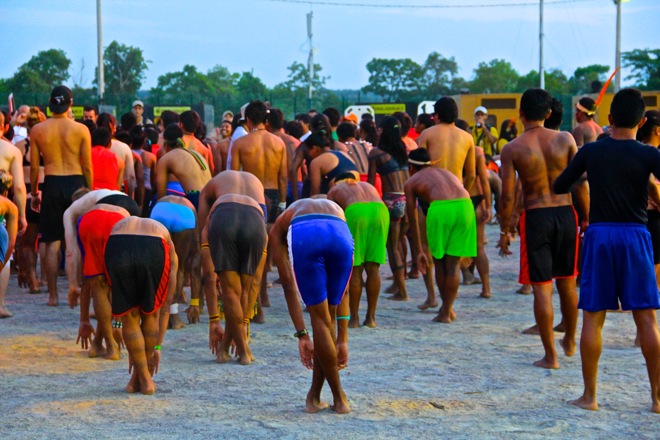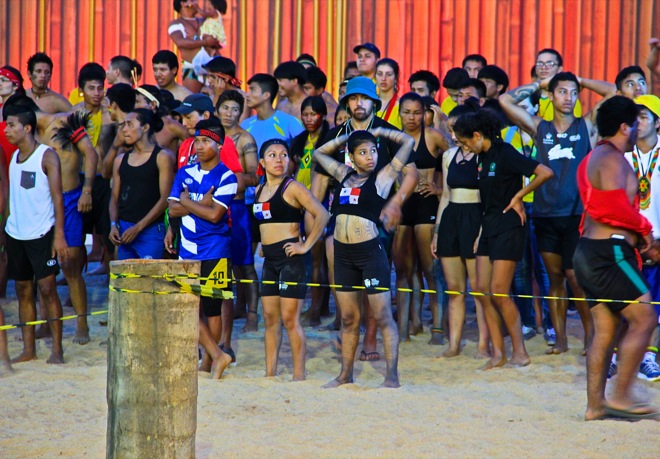 Game faces.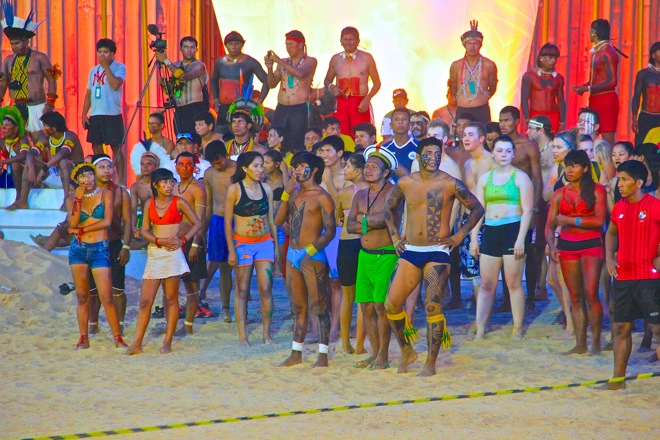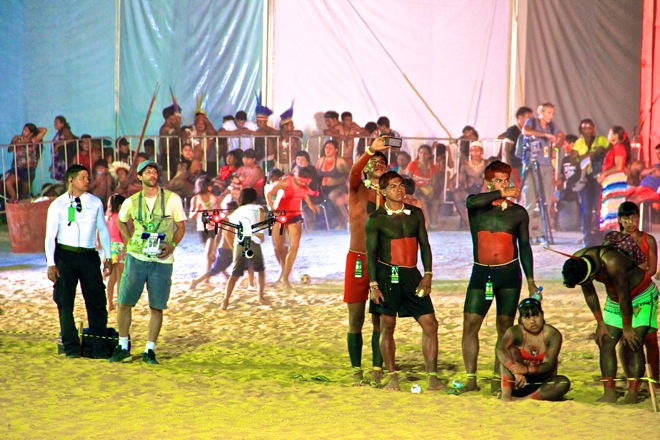 Journalist, drone, selfie.
The kids go first.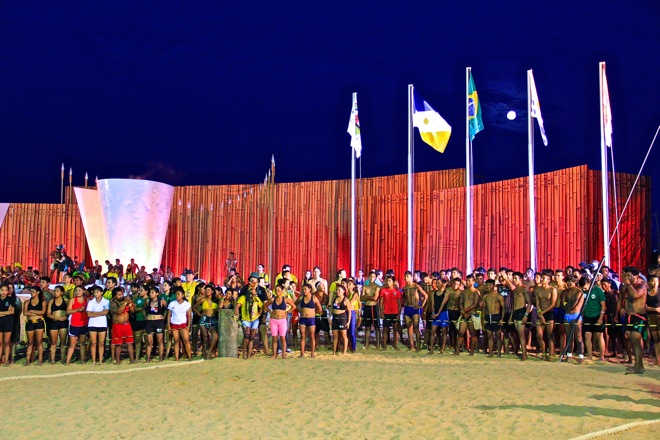 Full moon over the starting line.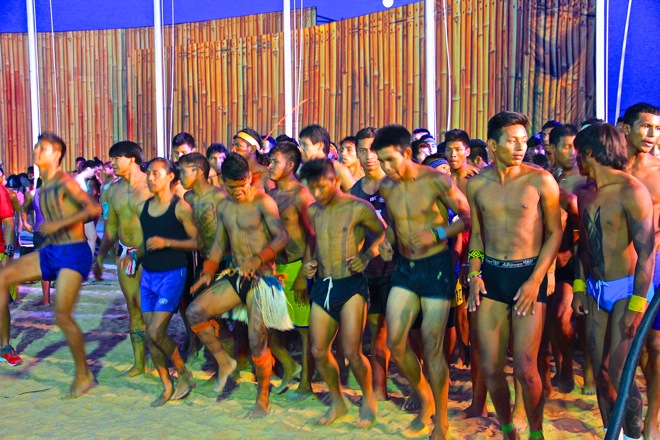 The men go next.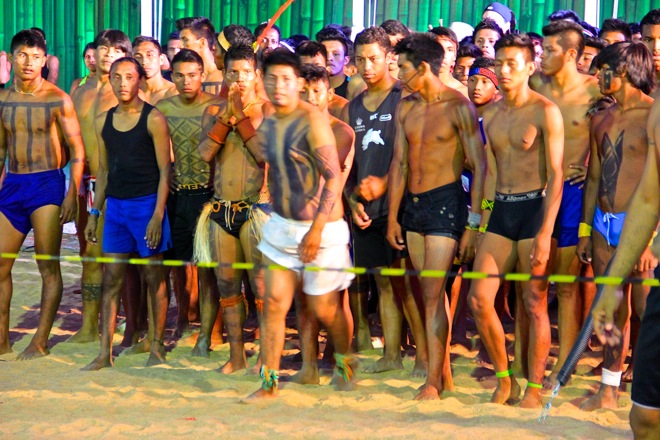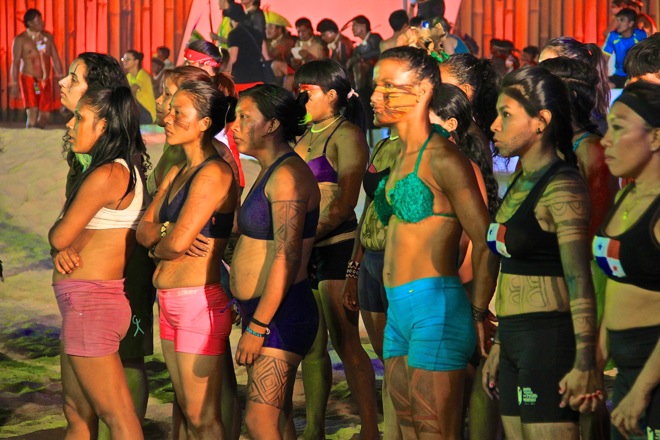 Now the ladies.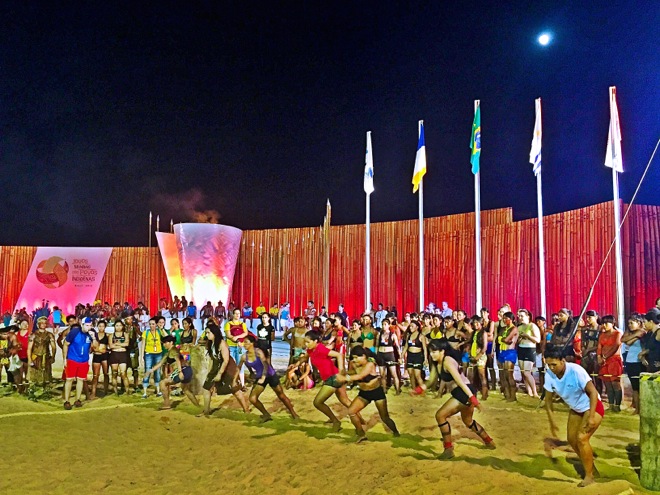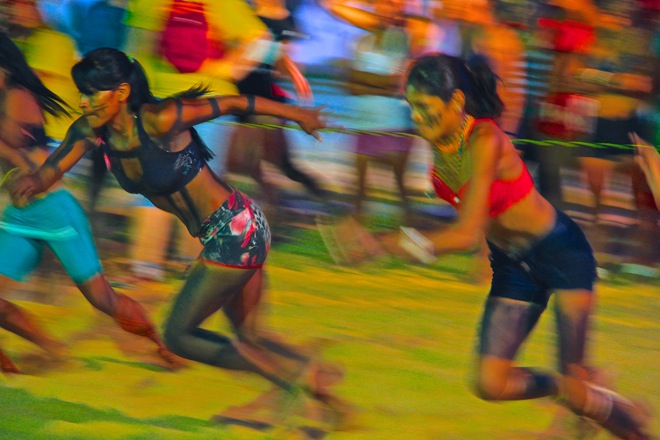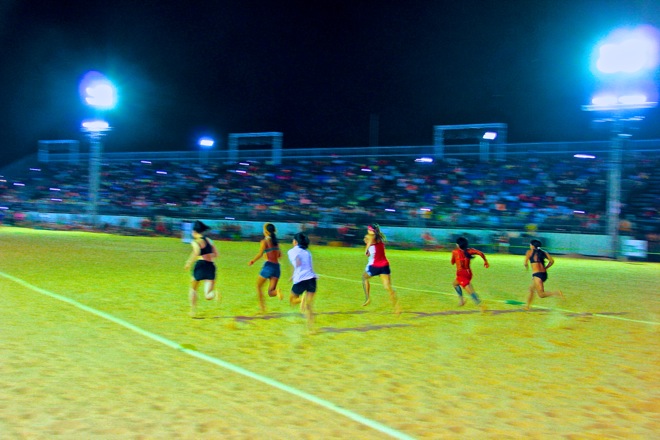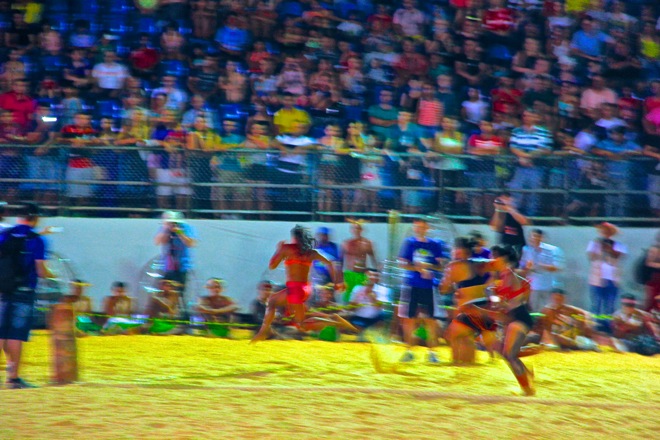 Finish line.
See more photos from the World Indigenous Games: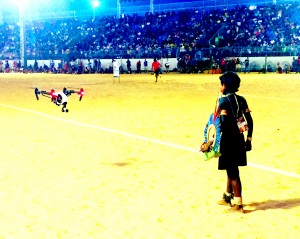 I flew to the World Indigenous Games to visit my dear friend Temryss Xeli'tia Lane, from Lummi Nation, a UCLA grad student in American Indian Studies researching Indigenous futebol , Nike N7 Ambassador, and member of the American delegation in Palmas. (link)
Inside Canada's history of indigenous futebol. (link)