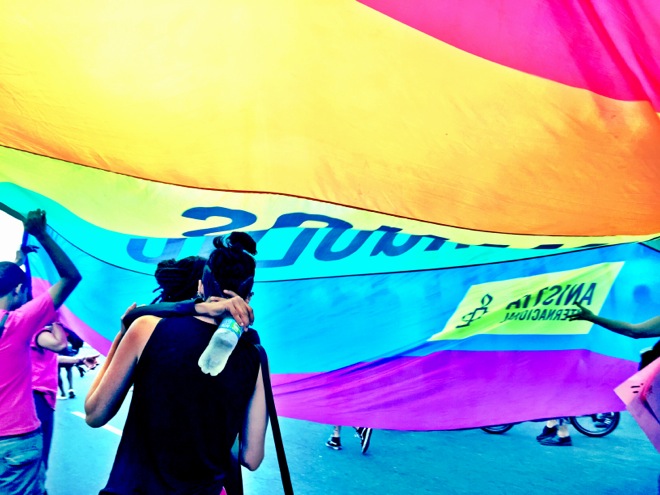 6/28/15 — Two days after the US legalized gay marriage, and 46 years after the Stonewall Riots in Greenwich Village, LGBT activists gathered in Copacabana to march in defense of their civil rights.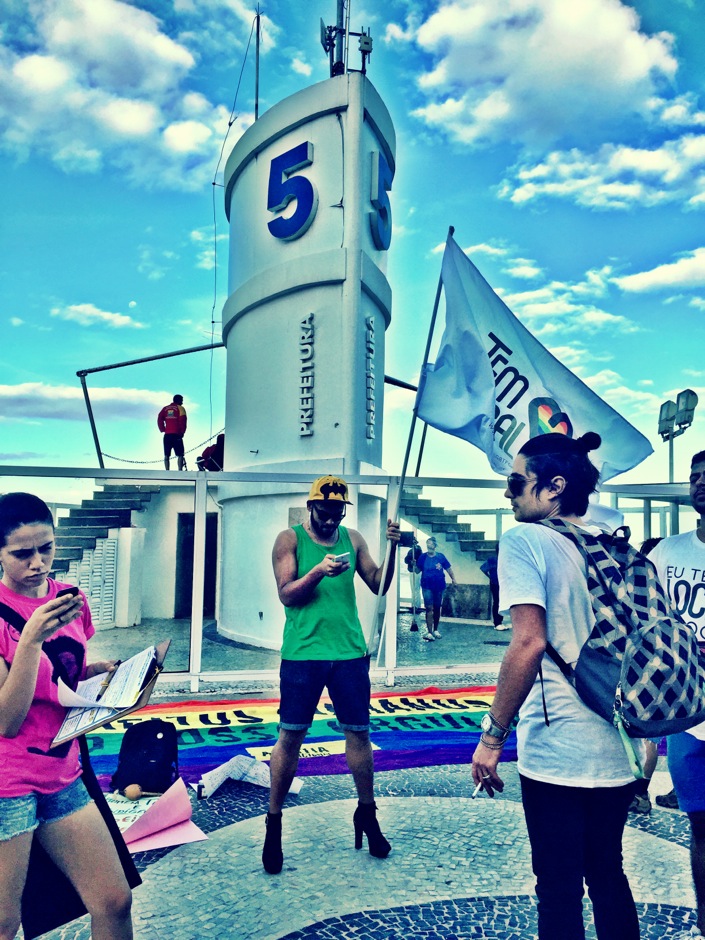 Gay marriage has been legal in Brazil since 2013, and same-sex unions were legalized in 2004.
Despite legal gains, one LGBT person per hour is attacked in Brazil, according to data from Brazil's National Secretary of Human Rights.
And almost one gay person per day is murdered. 326 murders were officially registered in 2014, according to Grupo Gay da Bahia, and 75 so far in 2015, including 40 trans people.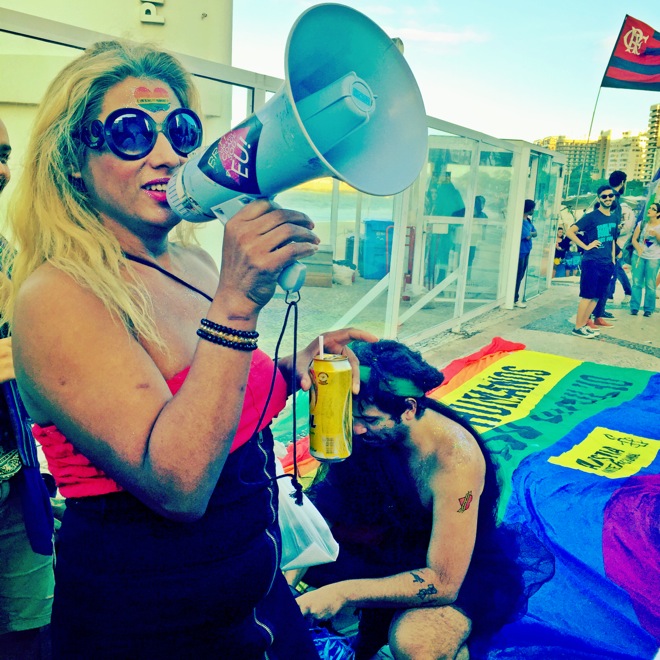 Trans activist and sex worker Indianara Fenix: "This is not a commemoration, it's a fight."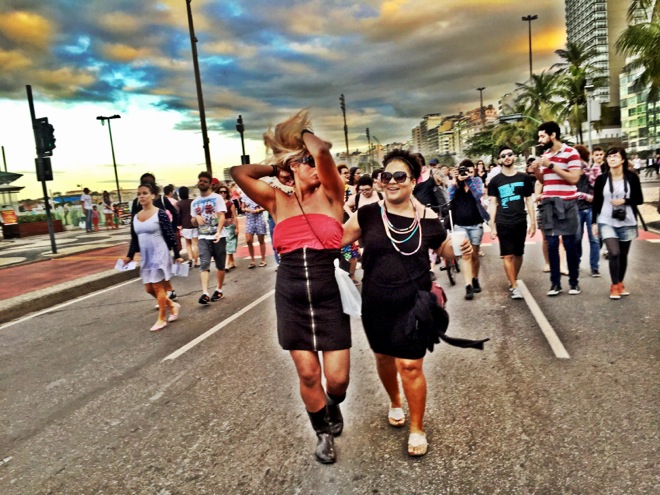 Indianara with anthropologist and sex worker activist Ana Paula da Silva.
Ana Paula says that a lot is at stake for the LGBT movement this year in Brazil. Evangelicals and supporters of the old military dictatorship have allied in Congress to make major strides to dismantle progress. On the docket right now:
Criminalization of abortion (currently only permitted in cases of rape or when the mother's life is at risk)
Criminalization of social movements that support abortion
Criminalization of clients of prostitutes
A cure for being gay
Reduction of the age of criminal sentencing from 18 to 16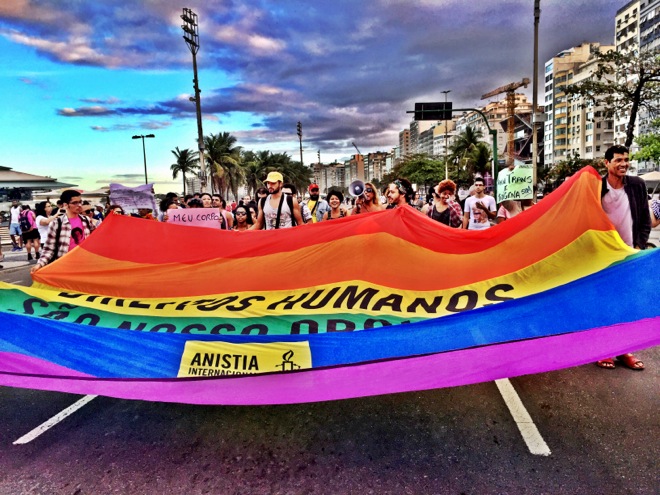 We are proud of our human rights.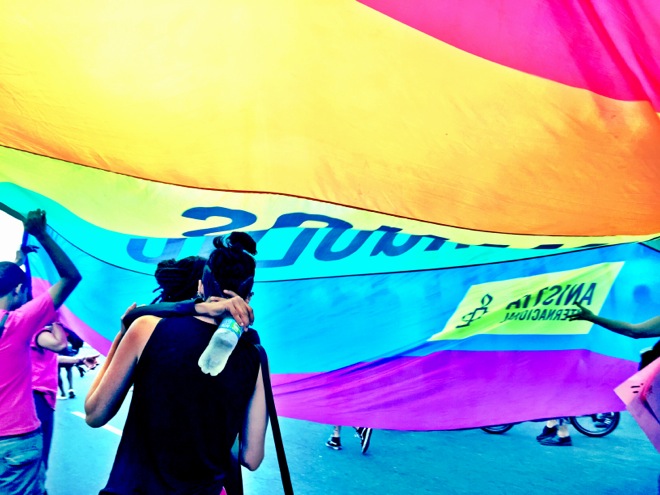 Kissing under the rainbow.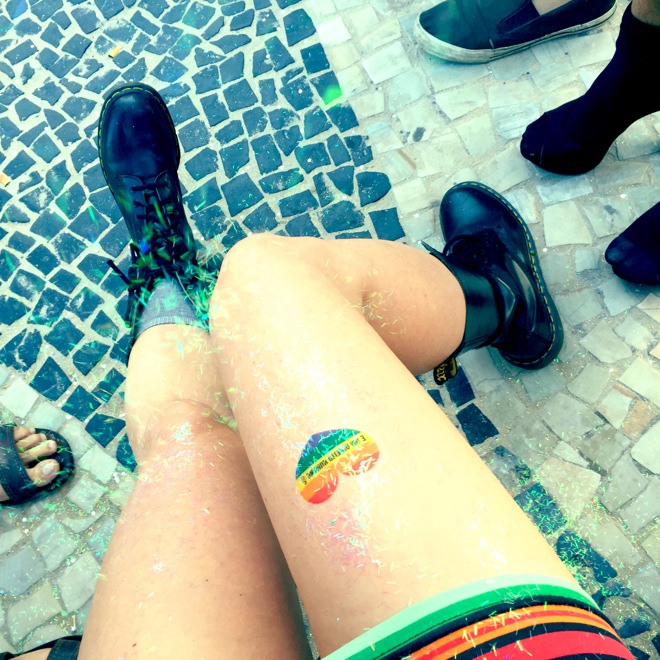 Pupurina and calçadão.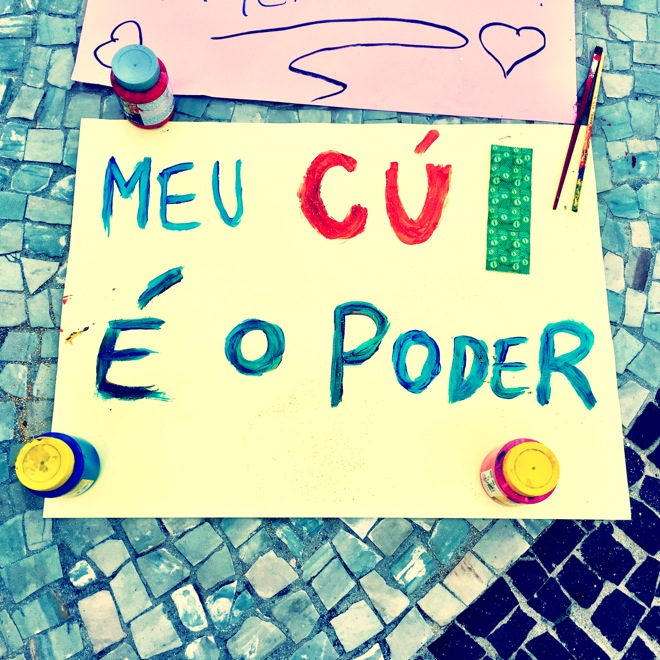 My ass is my power.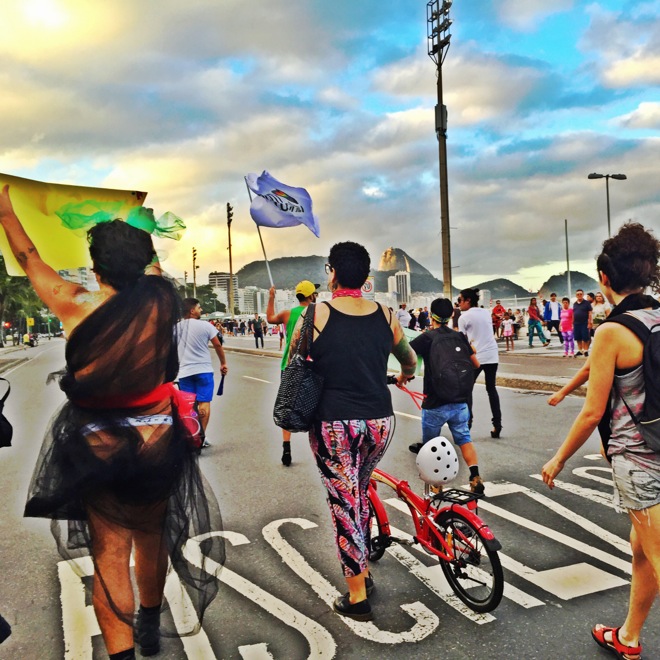 There is no difference that justifies oppression, no sexual orientation that justifies aggression.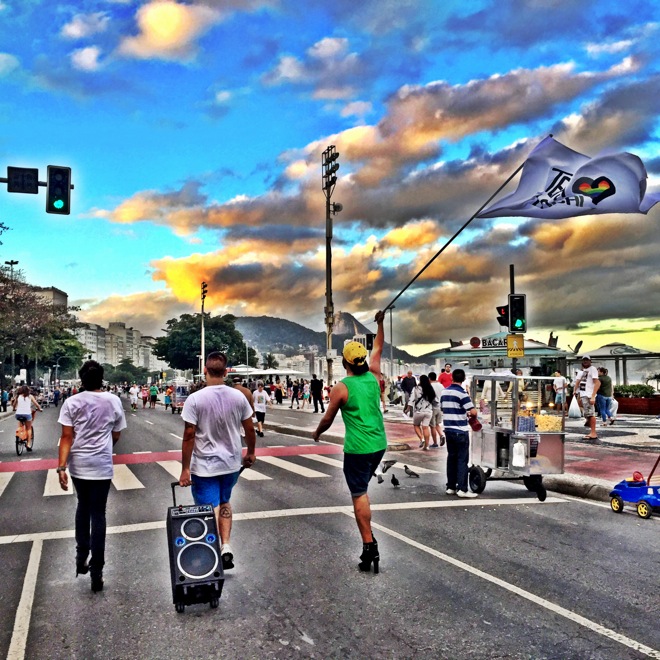 There is no color that justifies apartheid, no gender identity that justifies submission.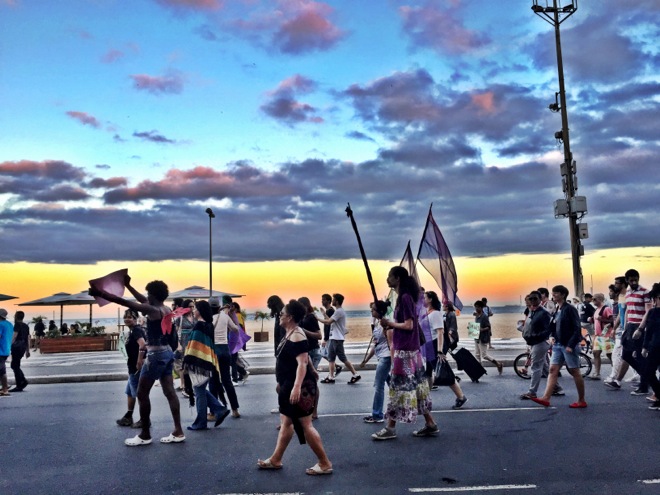 There is no deficiency that justifies ostracism, and no religion that justifies another's conversion.
== Quotes taken from pamphlets distributed at the march. #BeijoNaPraça