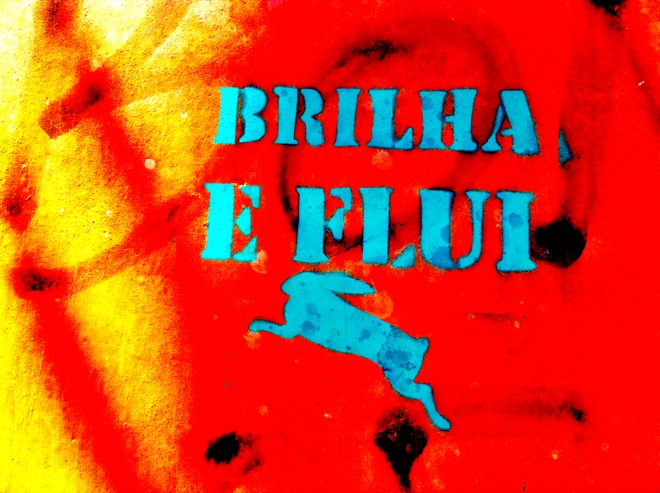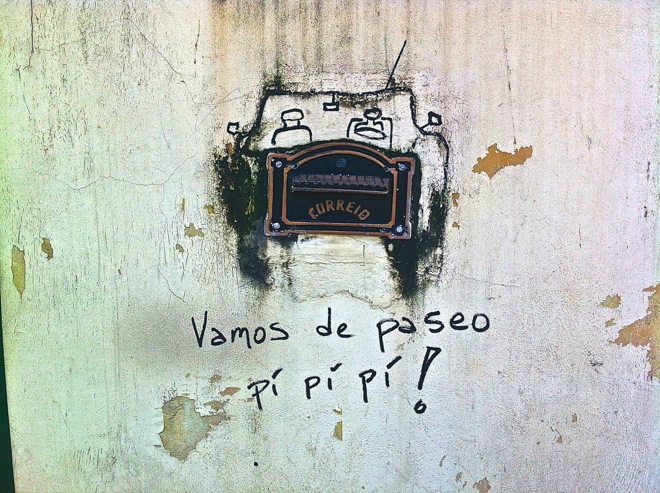 Let's take a ride! Stenciled over someone's mailbox.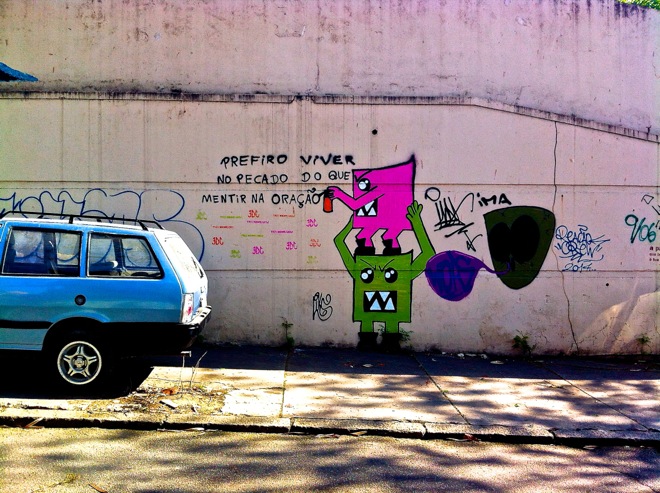 I prefer to live in sin than lie in prayer.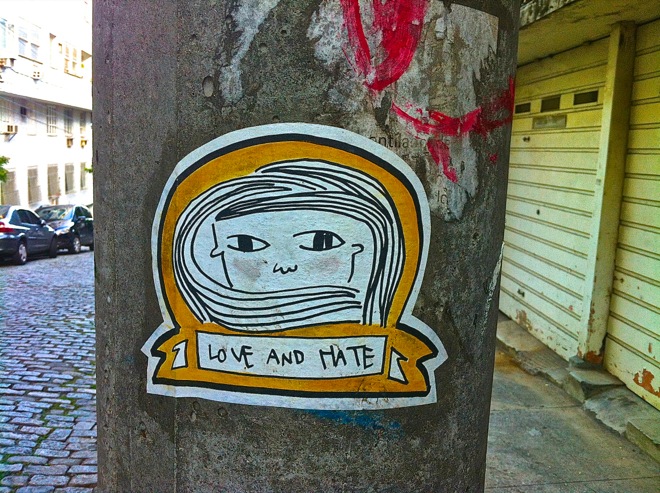 Love and hate.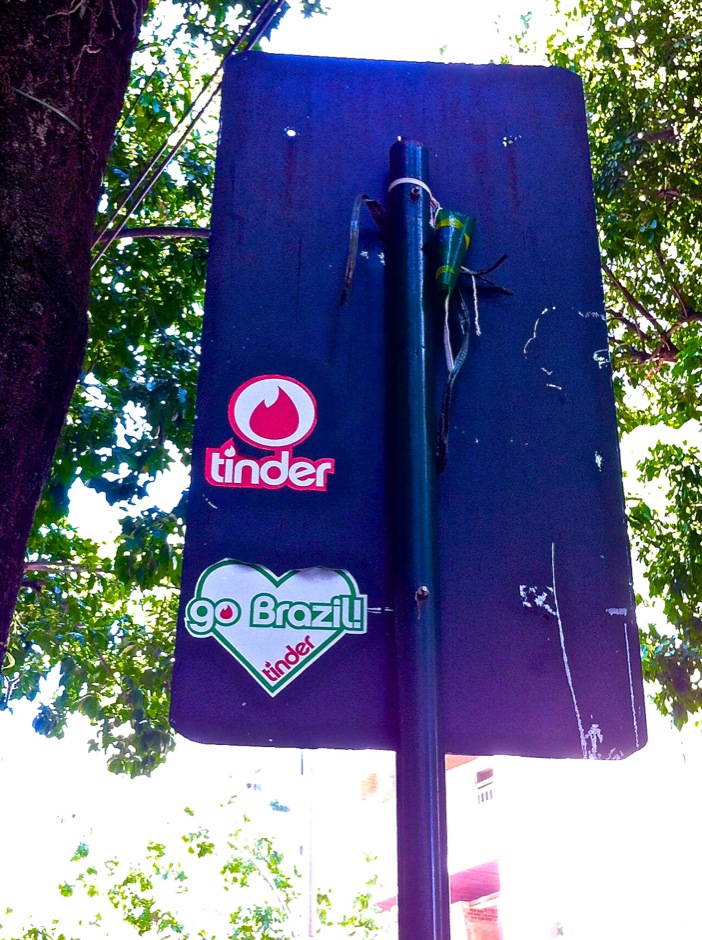 And Tinder.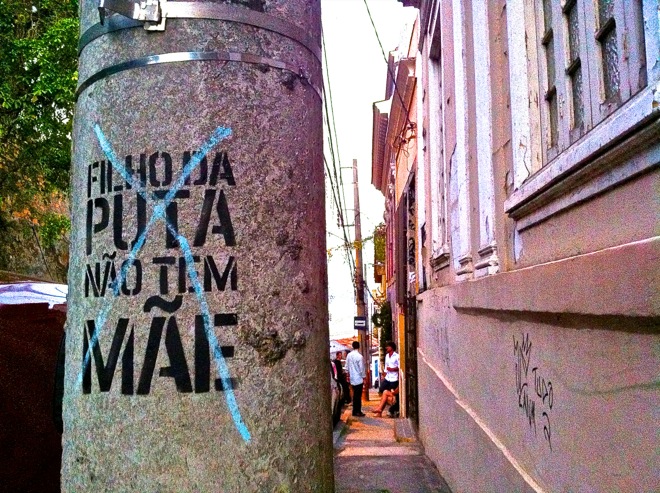 "Filho da puta" is the Brazilian equivalent of "son of a bitch" but translates to "son of a whore". This sign says, "Sons of whores don't have mothers." Someone with a better understanding of science and compassion crossed it out.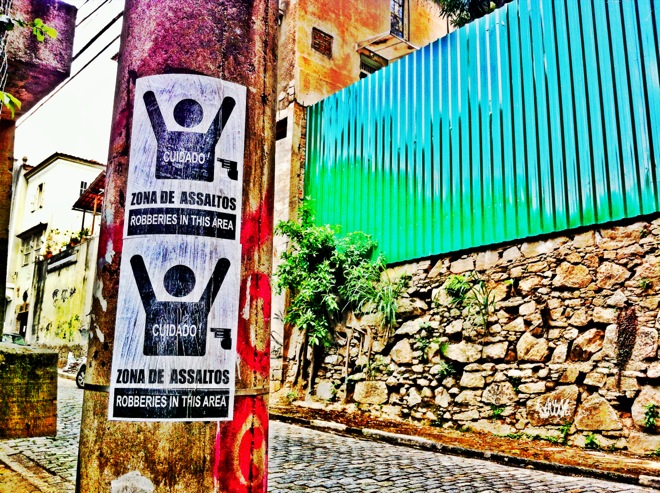 Assault Zone — I can only assume someone put this up to scare the tourists.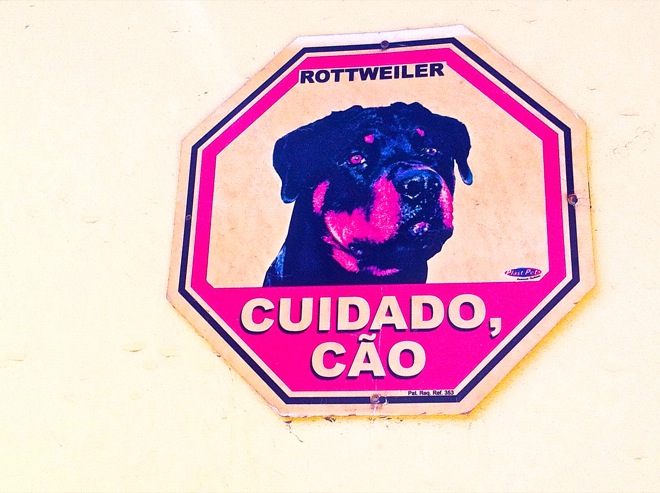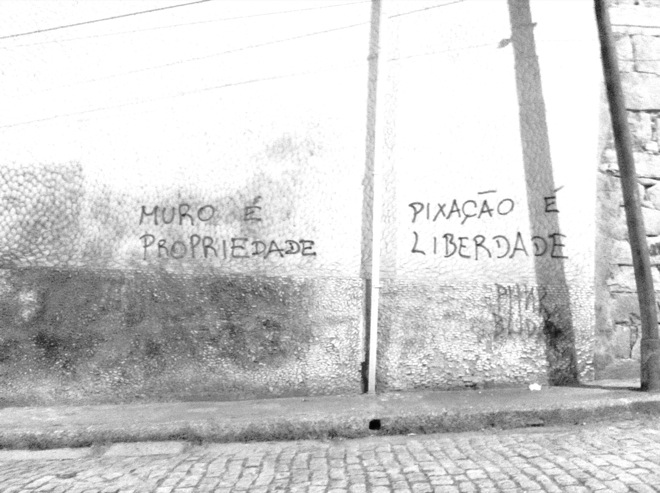 Walls are property — graffiti is freedom.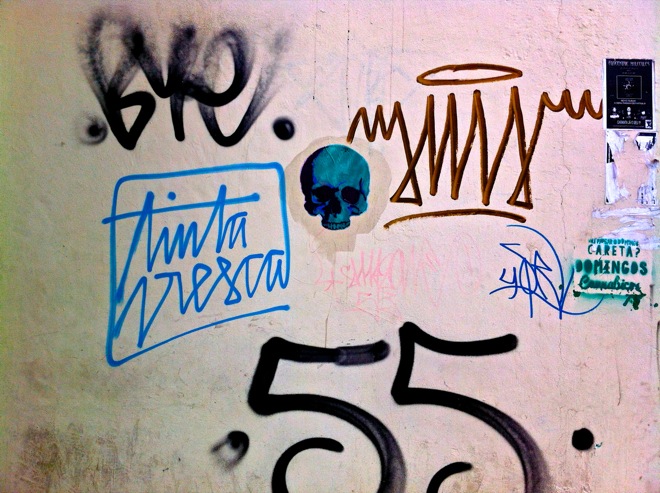 Fresh paint.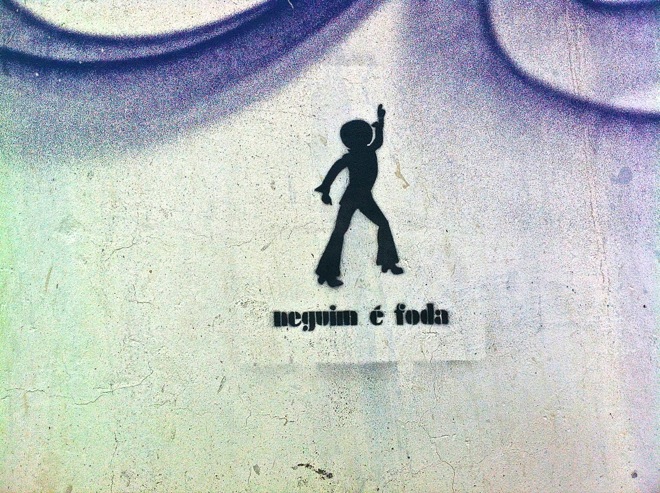 Roughly translates to "Nigga crazy".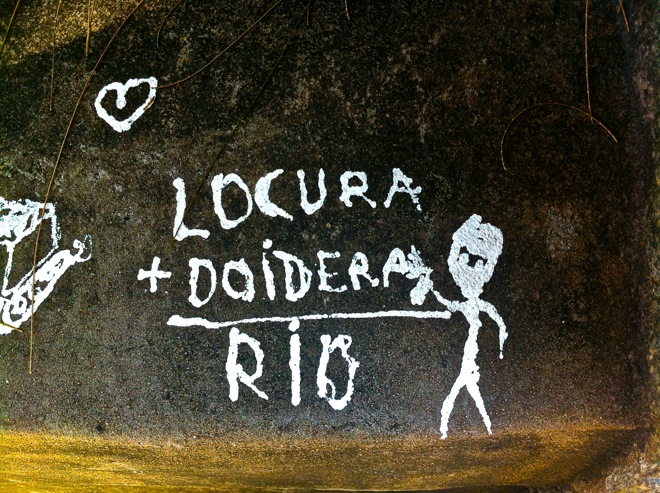 Crazy + Madness = Rio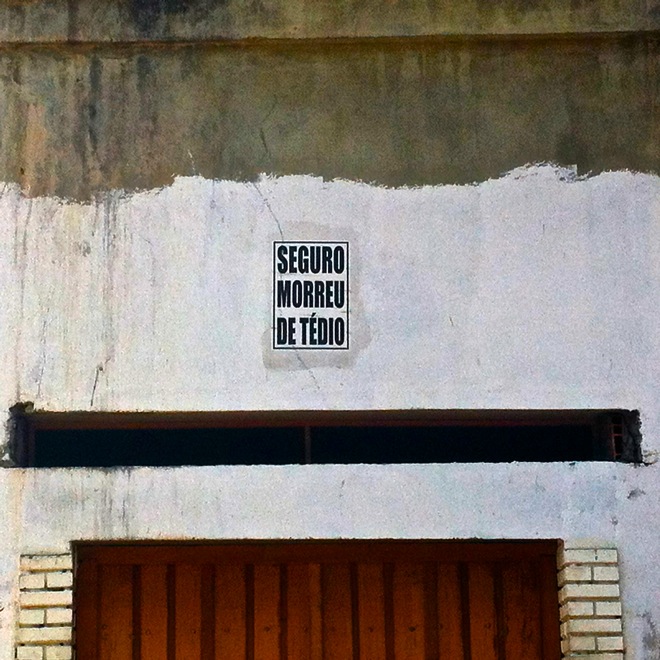 Safe died of boredom.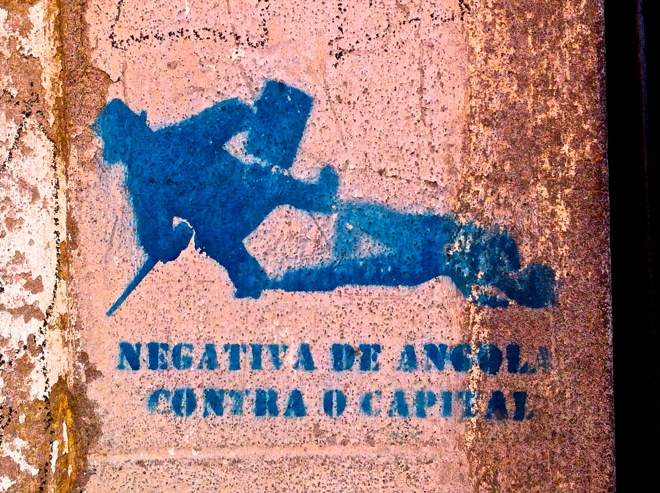 This one is appropriating a capoeira move to take down capitalism.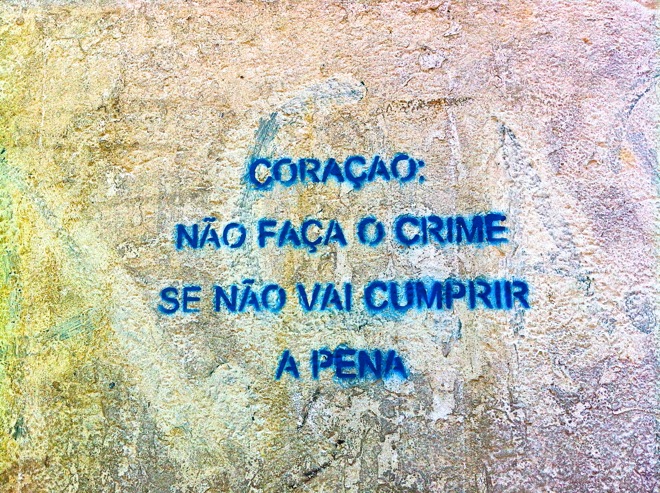 Heart: Don't do the crime if you're not ready to serve the time.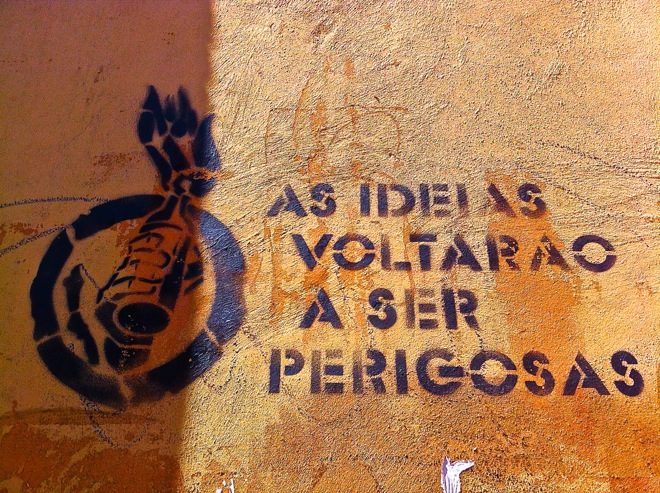 Ideas will become dangerous again.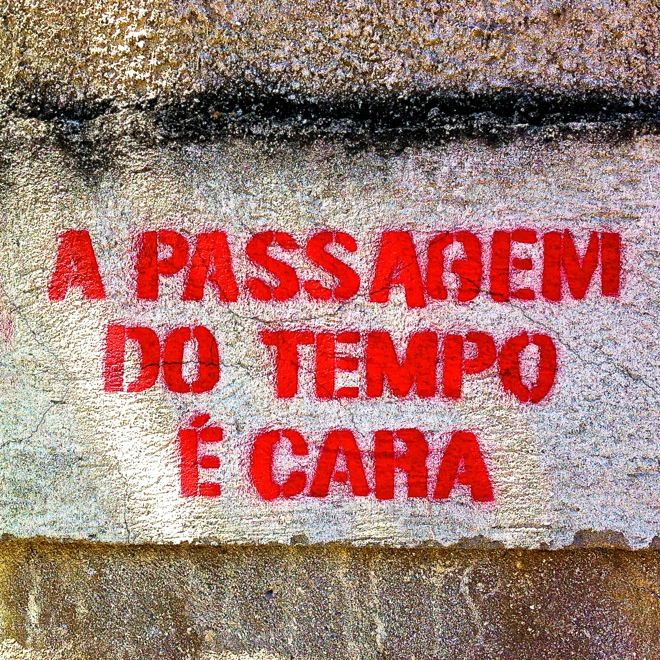 The passage of time is expensive.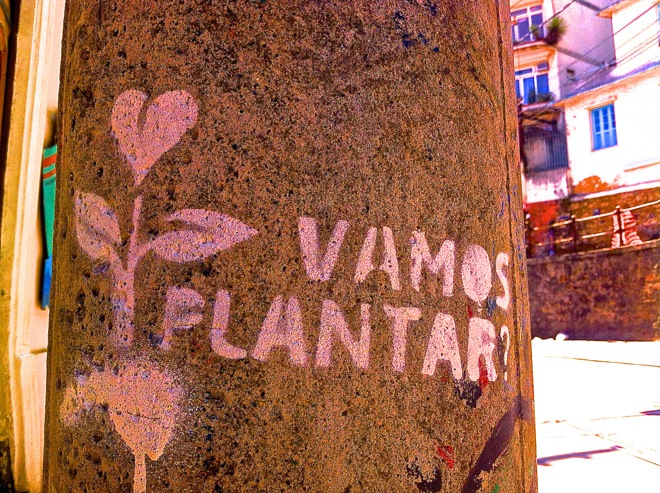 Shall we plant?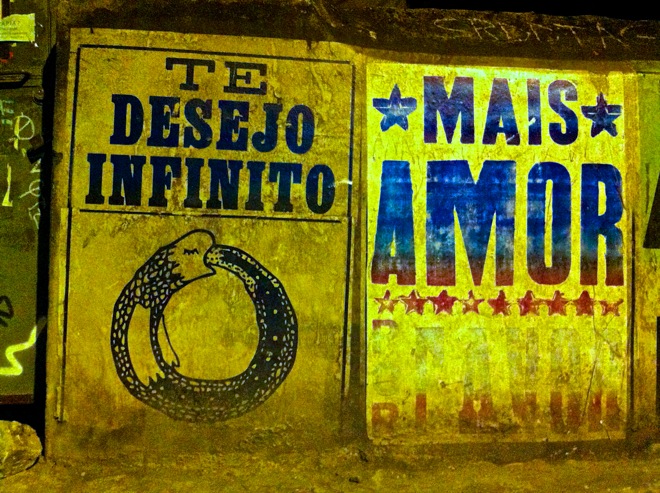 "I love you infinitely" — next to the iconic "More love, please" movement launched by Ygor Marotta in 2009.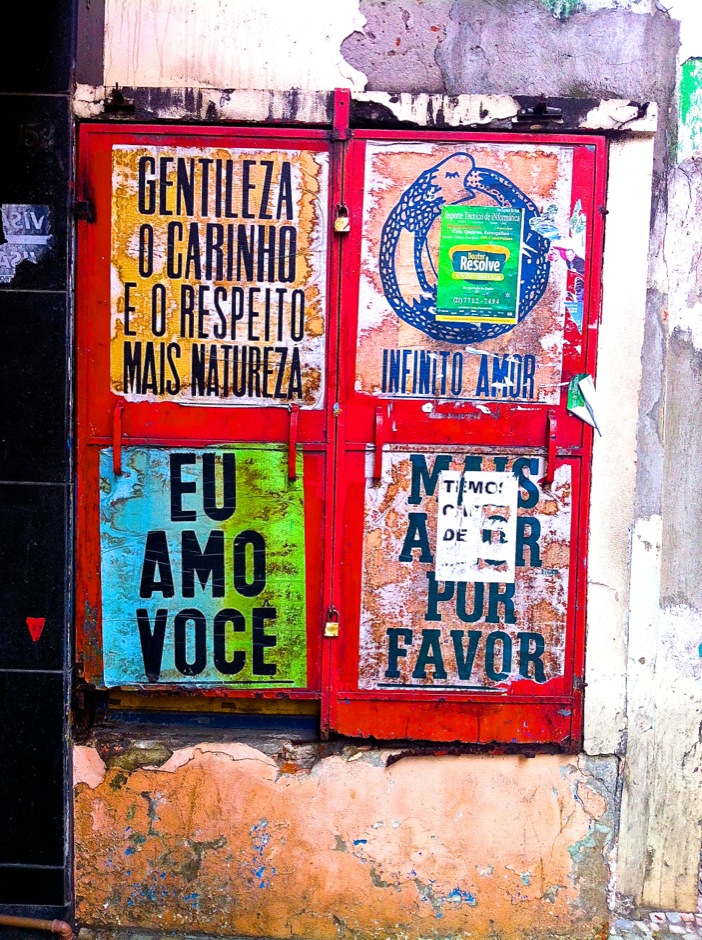 Kindness, affection, love and more nature. Infinite love. I love you. More love please.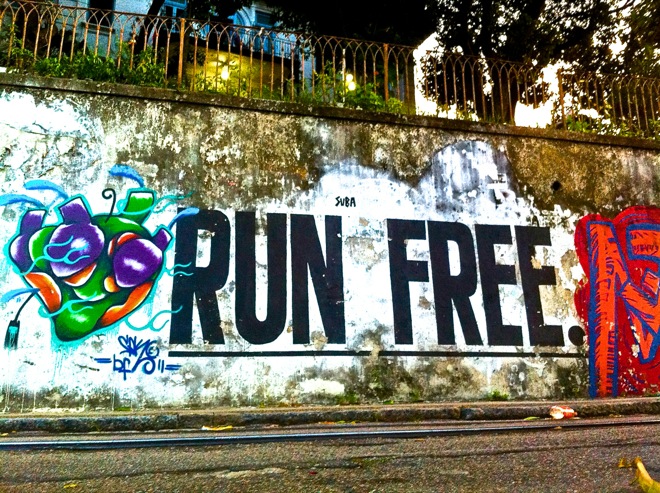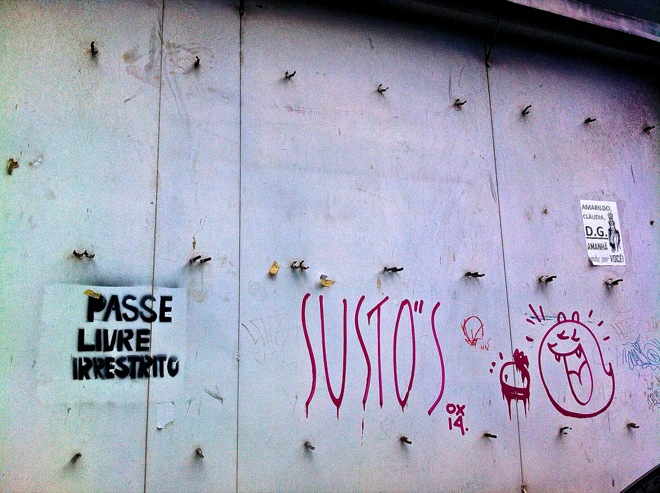 Unrestricted free passage.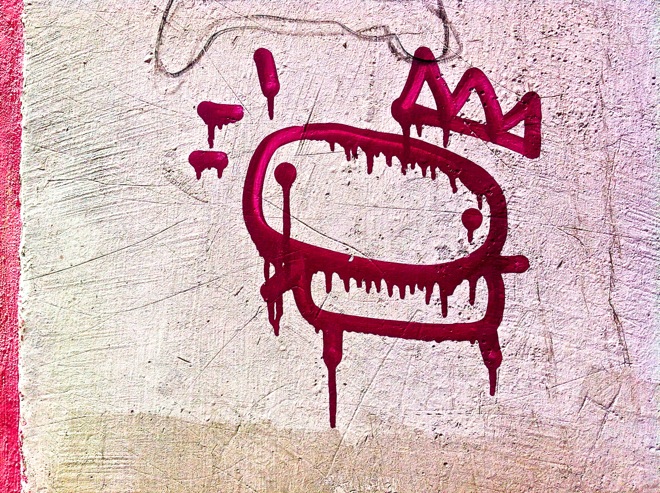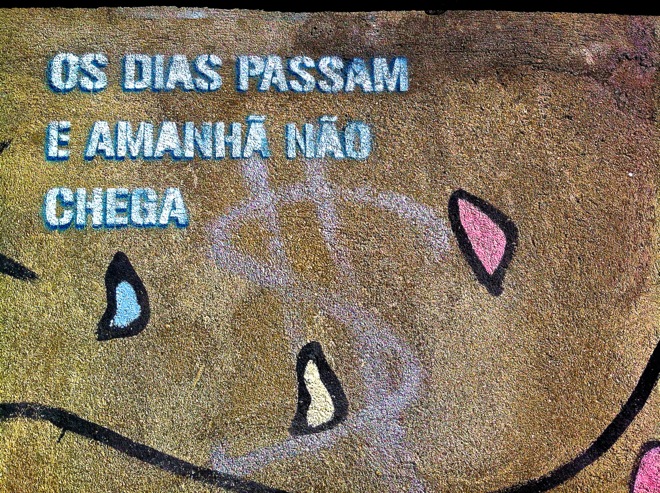 They days pass and tomorrow never comes.