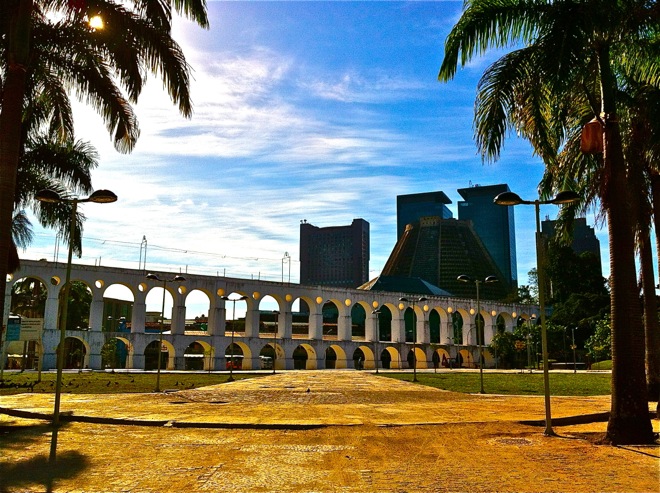 I start at the arches of Lapa.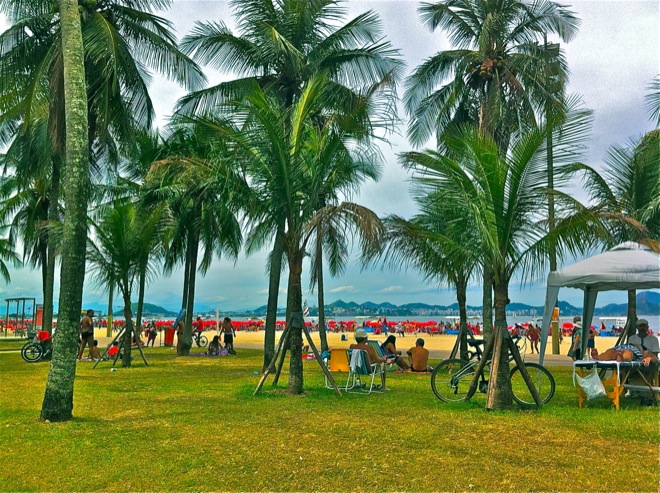 Or Flamengo Beach.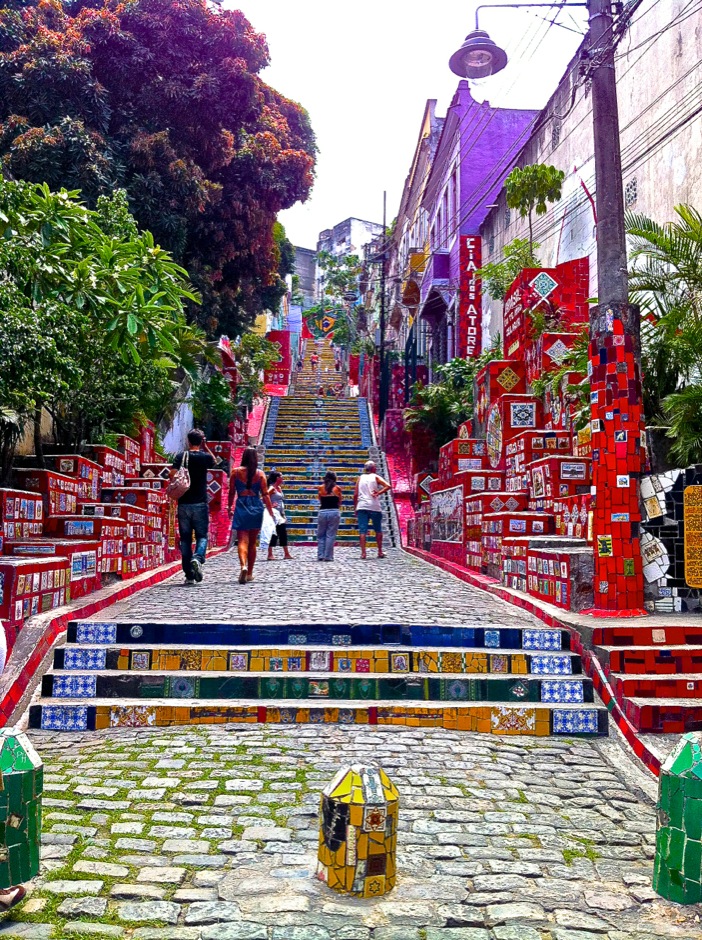 Or the Selaron steps.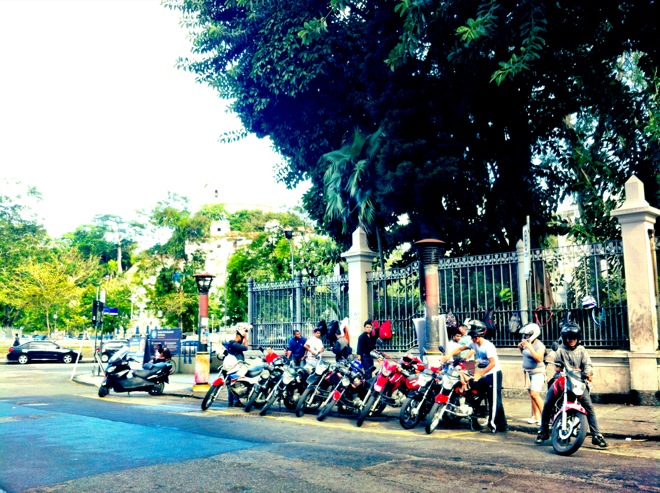 Or the metro stop in Gloria.
If I'm in a rush, or wearing heels, or carrying groceries, or I want to feel the breeze on my face, I ask one of these guys to take me up the hill to Santa Teresa.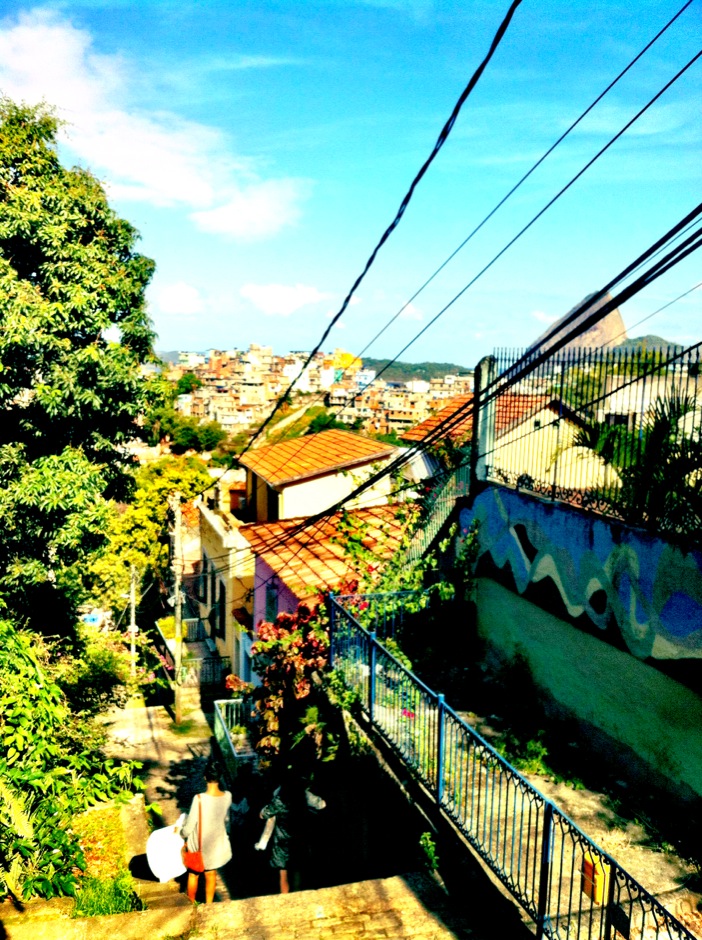 But most of the time I just walk.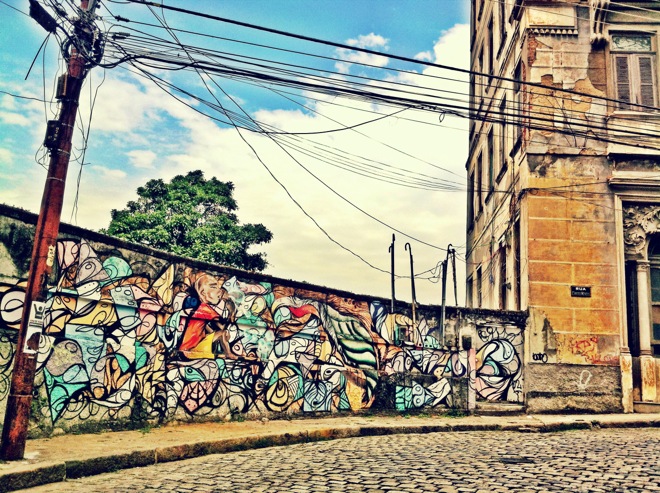 I walk on cobblestones and art.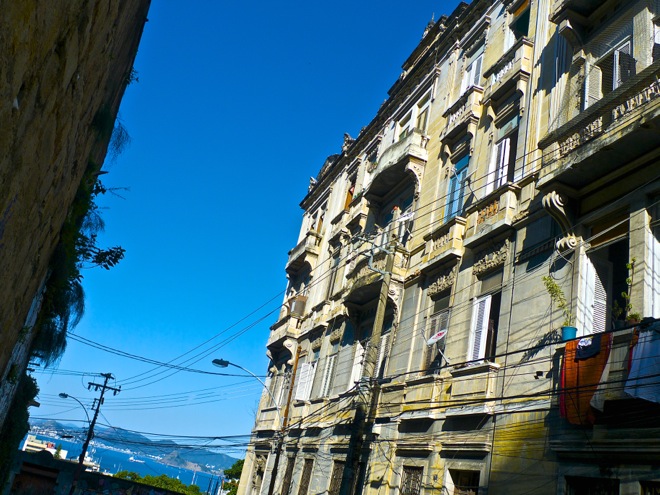 Past windows I looked out in other lifetimes.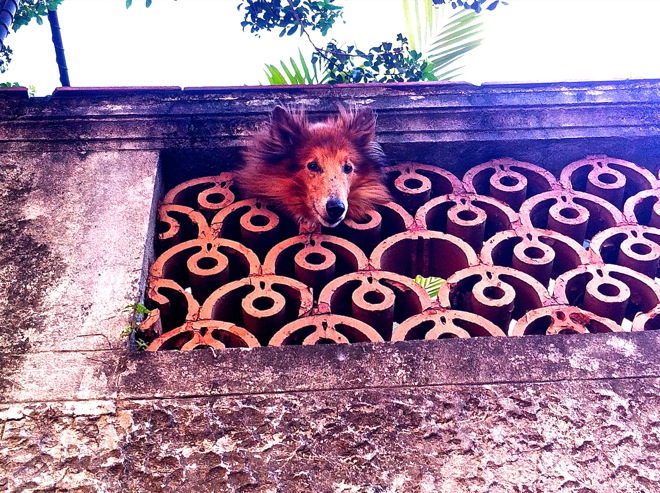 Till I see people spilling off sidewalks and trolley tracks with no trolleys and I'm in Santa Teresa.
My favorite place I've ever lived.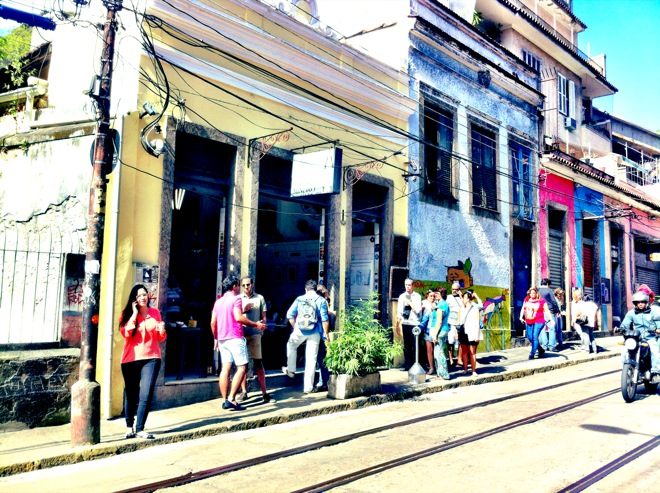 Where it's more fun in front of the bar than inside it.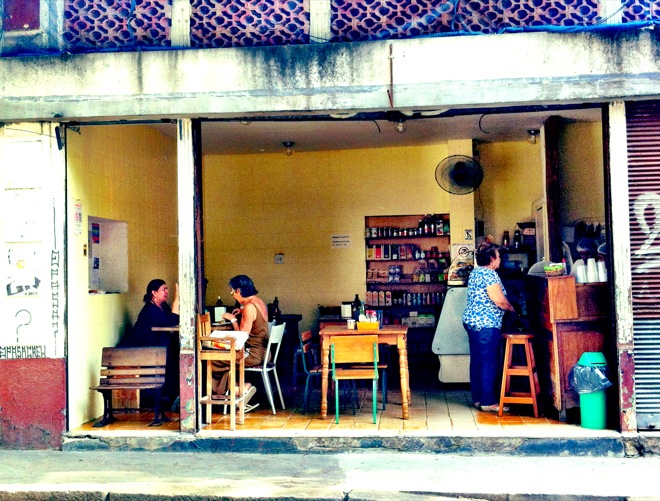 Where a restaurant with no name serves the best pão de queijo I've ever had.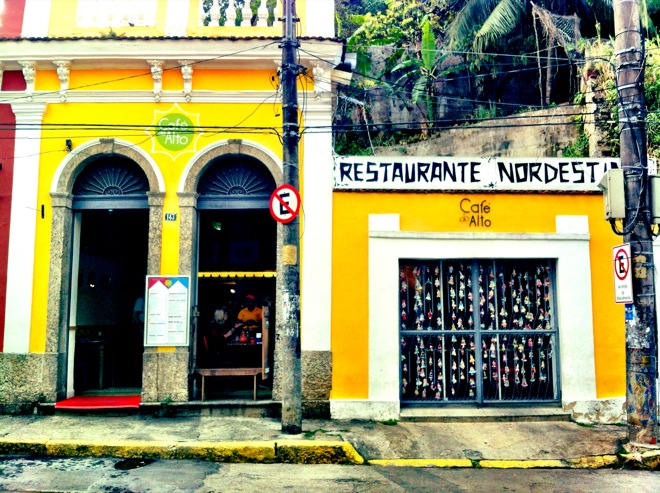 Where brunch on the weekends is all you can eat, and wifi is free but nobody's using it.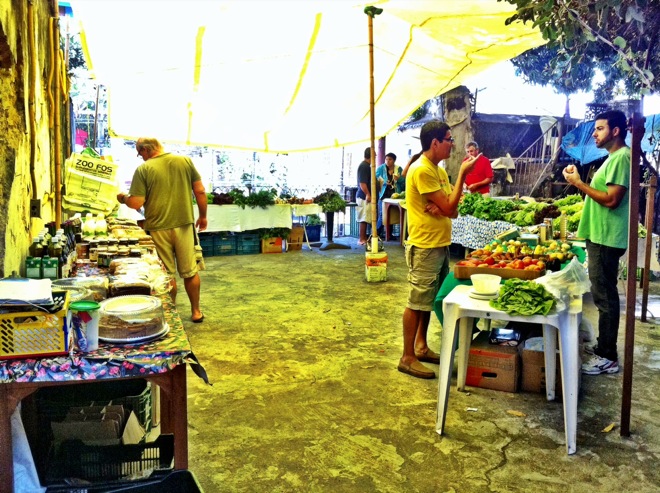 Where I can shop organic on Saturdays next door to a school for the performing circus arts.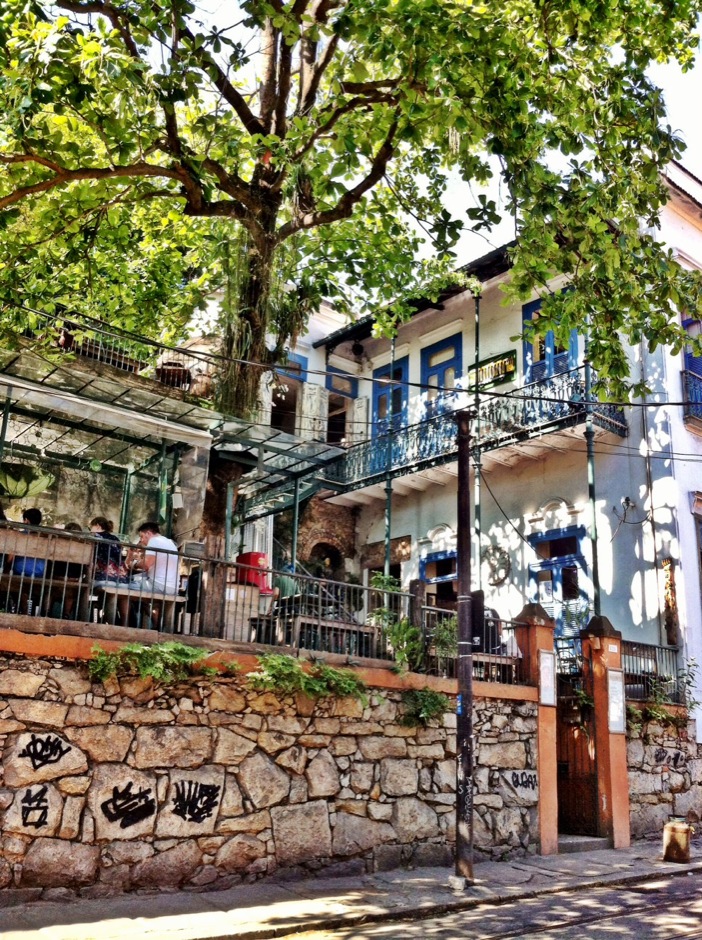 Where trees grow out of restaurants.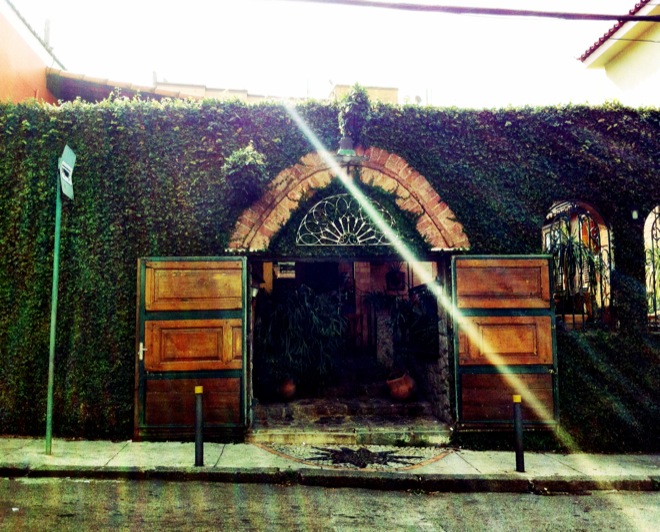 And everything looks like a memory I'm about to have.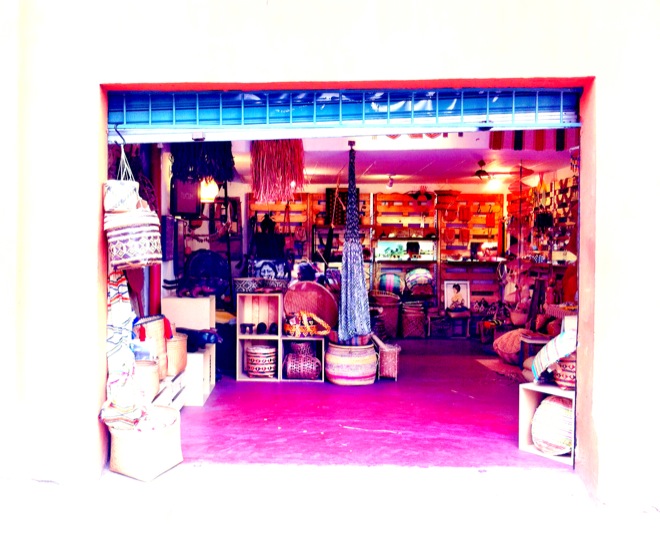 Of pink stores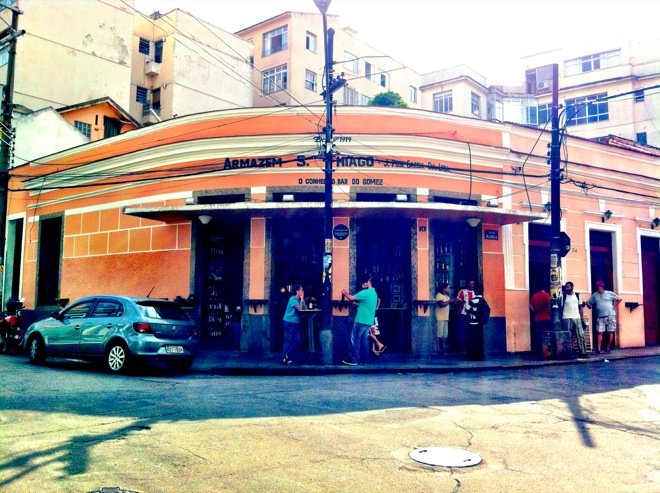 And pink bars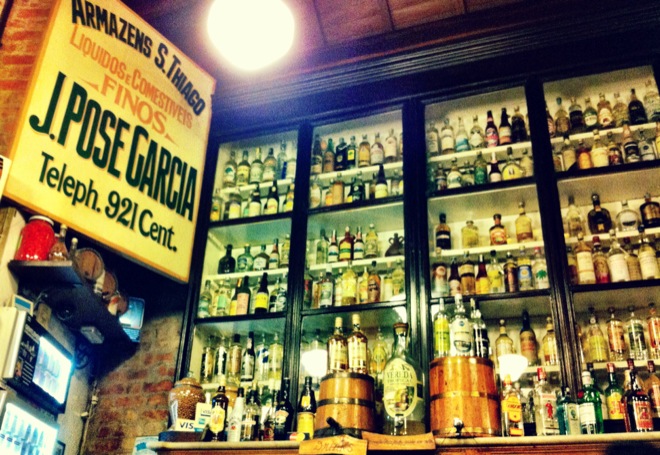 Walls of cachaça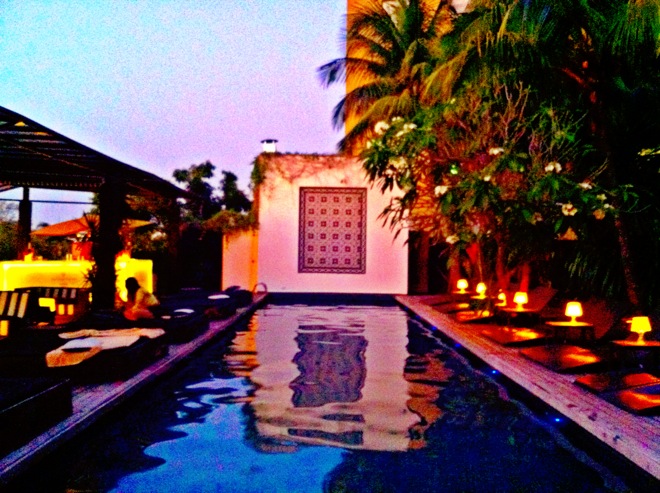 Walls behind pools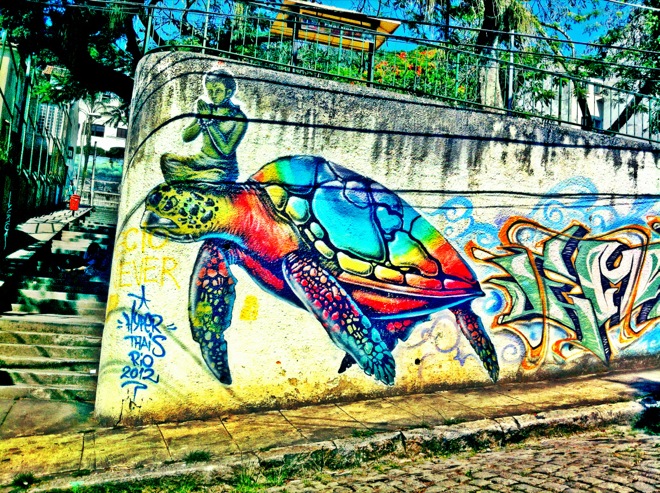 Walls that are breathing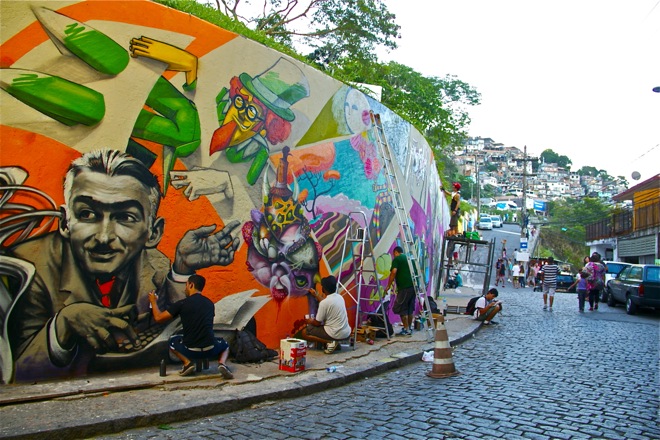 Walls beckoning me in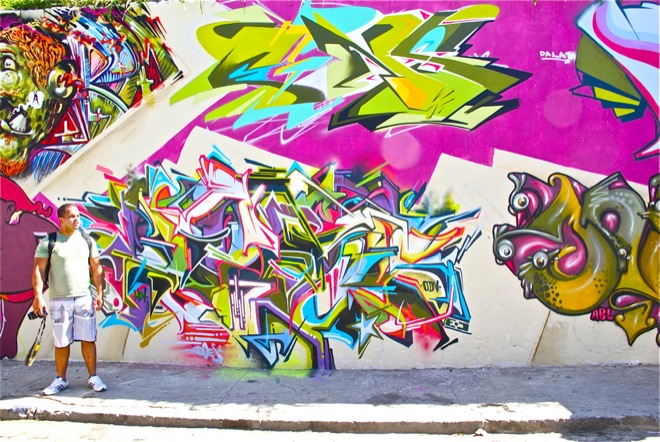 And killing me with color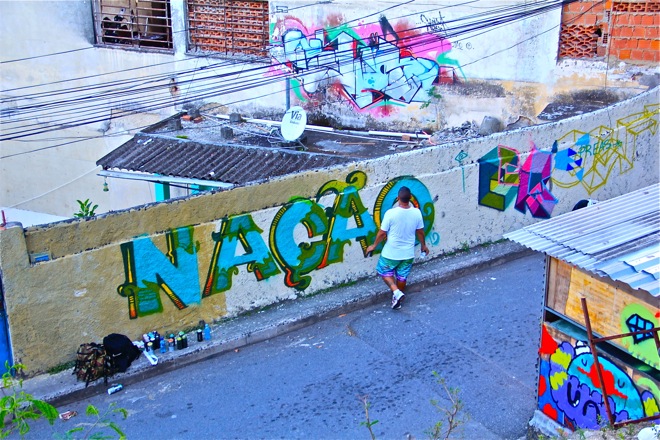 And words in progress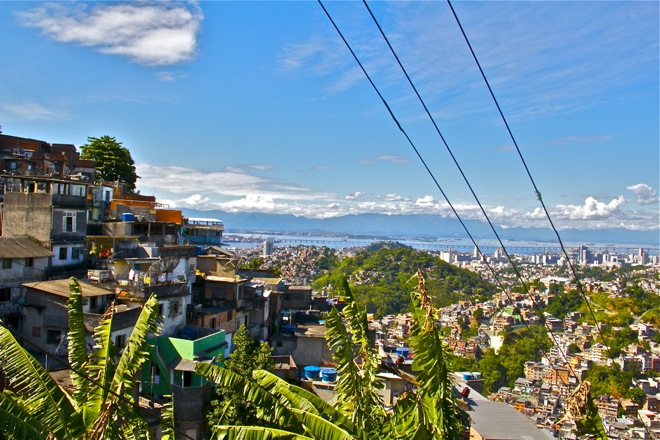 And unspeakable moments.
 Nearby:
"It's a pleasure to be in Prazeres" – damn straight.
Head up the mountain towards Christ the Redeemer, past Santa Teresa, take a right when you see this guy and you are in a place called Prazeres. (link)

Prazeres is a favela up the road from Santa Teresa, with ridiculous views and even more ridiculous street art. (link)