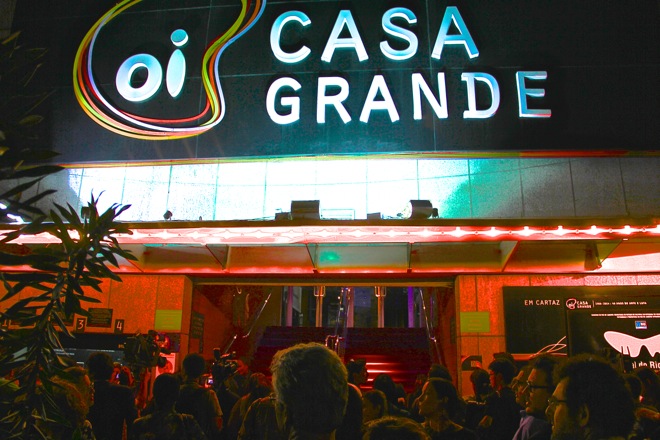 Rio Film Festival is on for the next fifteen days in my favorite city on the planet. 350 films from 60 countries in 18 theaters across the city. This was opening night.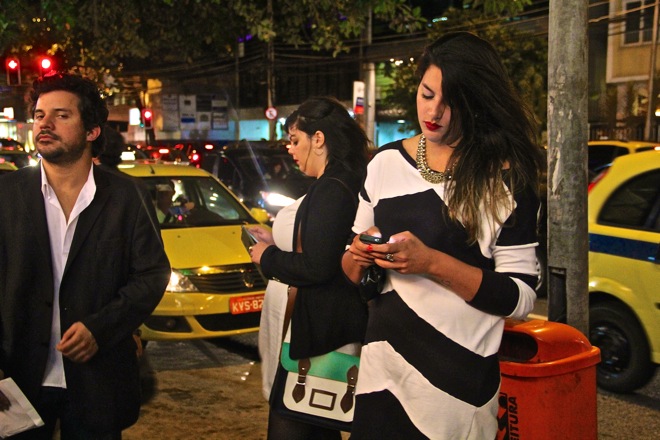 Black and white and iPhones all over.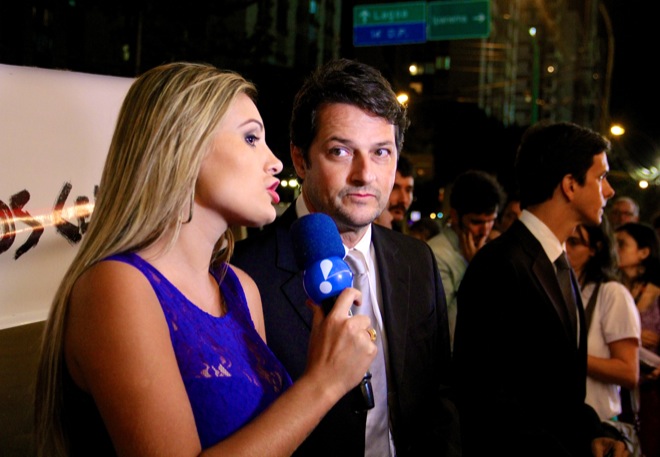 Floor-length royal blue lace and a matching mic.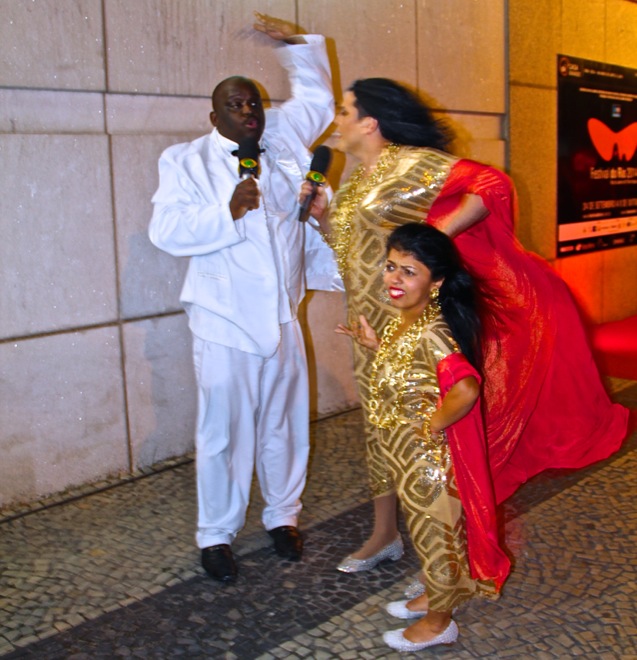 Capes and sparkles! These guys are from the show PANICO, and were more exciting than most of what was happening on the red carpet behind them.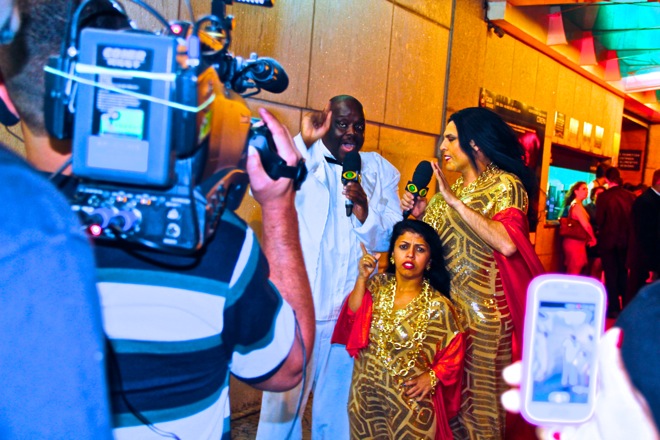 Rather than fighting for space to take a clear shot, I thought things got more interesting if I captured the cameras capturing the famous people. META!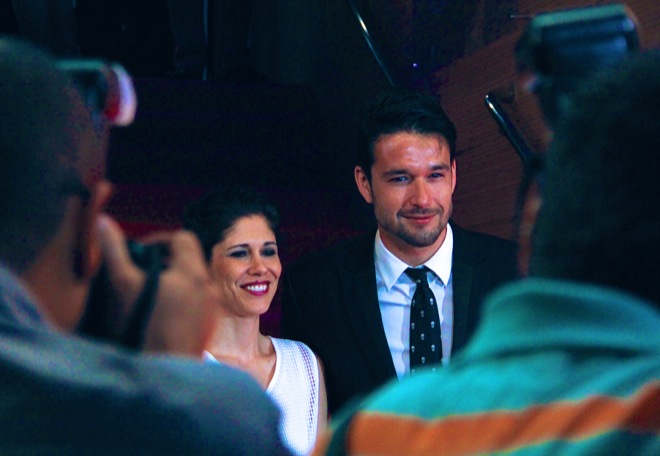 The red carpet creates a divide of exclusivity between the special people who get to walk on it and everyone else who's watching them, but the same dynamic plays out on the carpet too. I walked a red carpet once in high school, maybe for the Emmy's, I got all dressed up in my prom dress and excited and nobody actually cared who I was, because the red carpet is also divided between famous people and people who just got invited.
I have no idea who most of these people are, but the other photographers were calling them over for photos, so I piggybacked on their light and caught little windows of opportunity to take photos of the photos.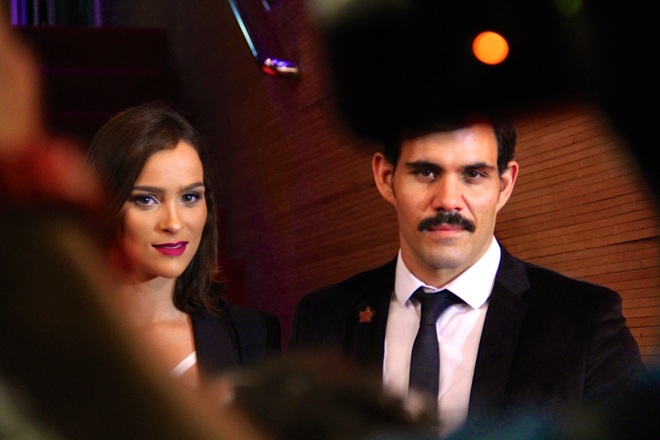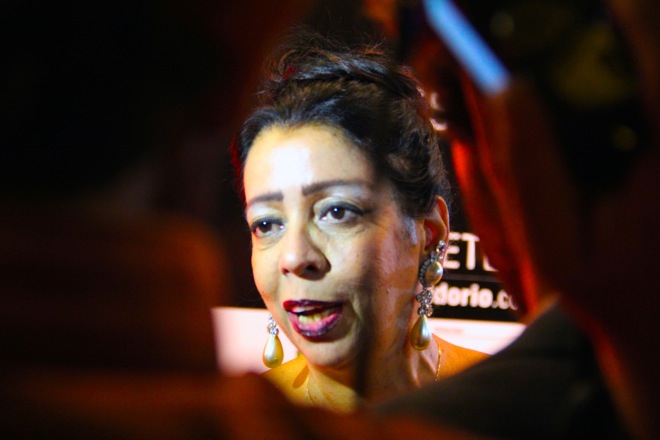 This is one of the women who organized the film festival.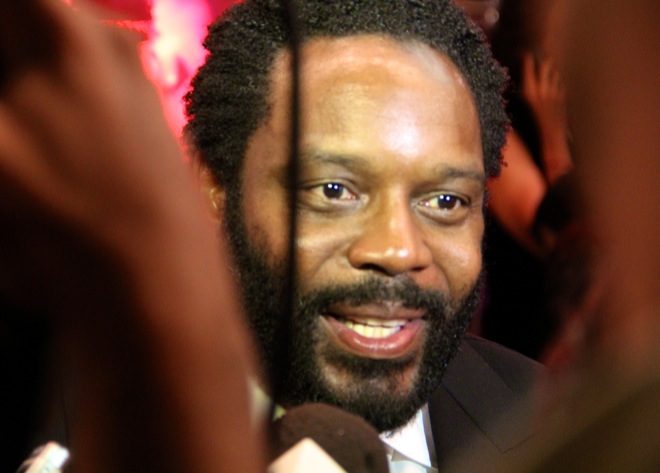 The ladies in front of me were saying this was Chad Coleman from The Walking Dead. He was excruciatingly graceful and grateful talking about his visit to Rio.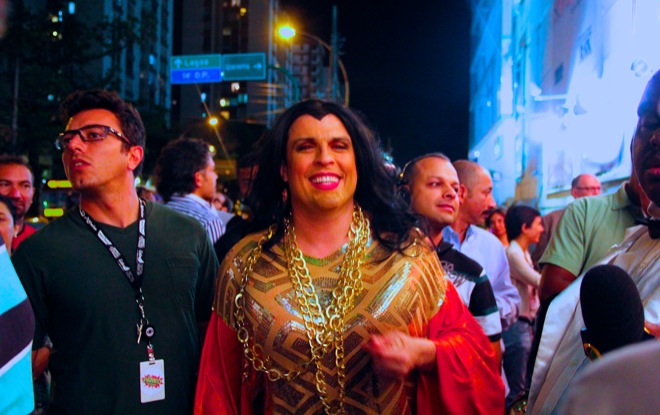 This is the moment right after the PANICO assistant re-applied glue to this presenter's prosthetic chin.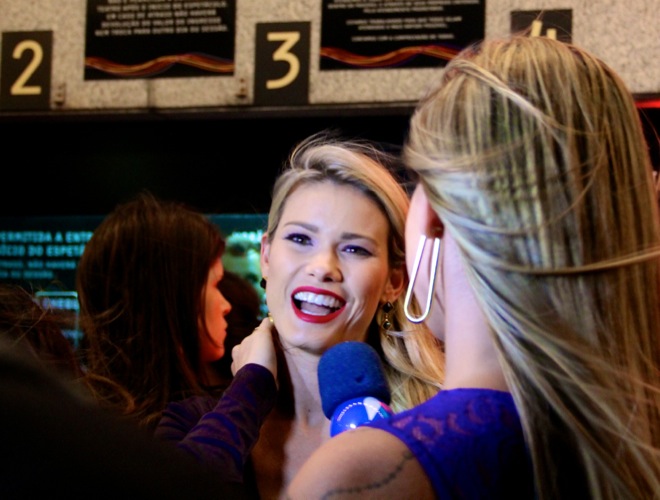 This woman was gorgeous.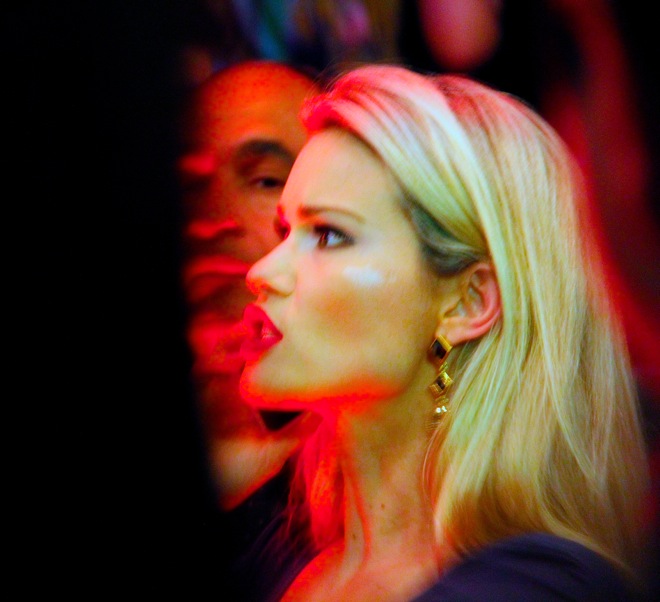 So she gets two photos.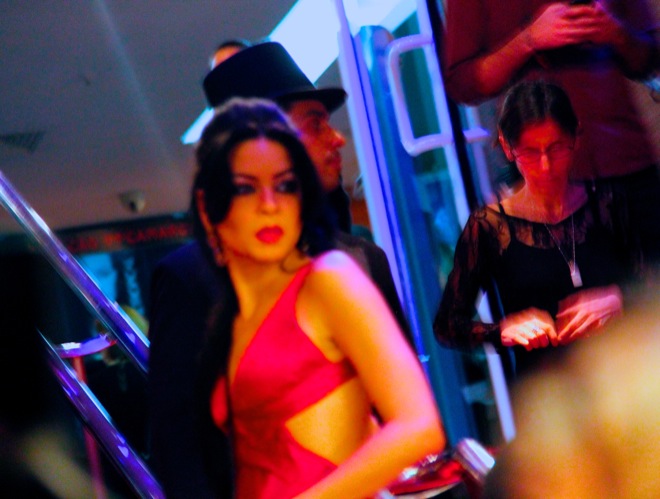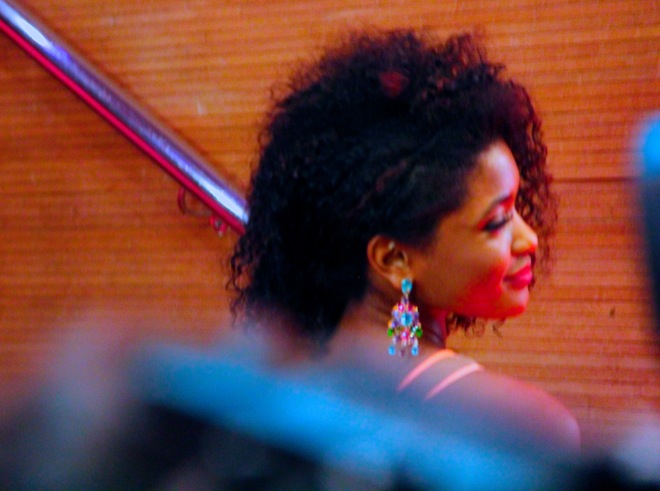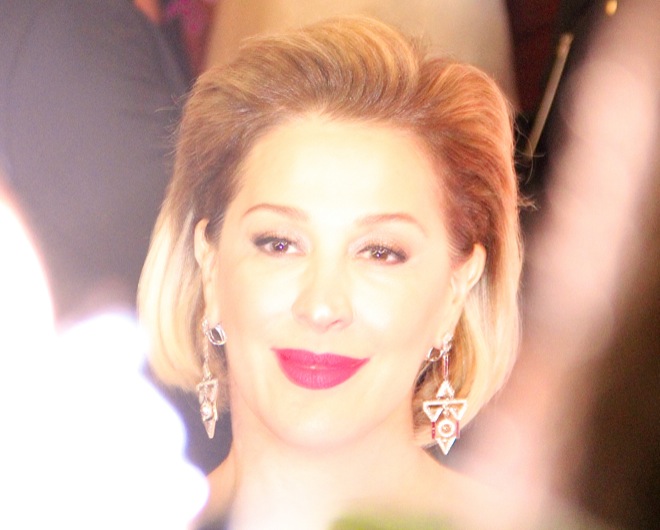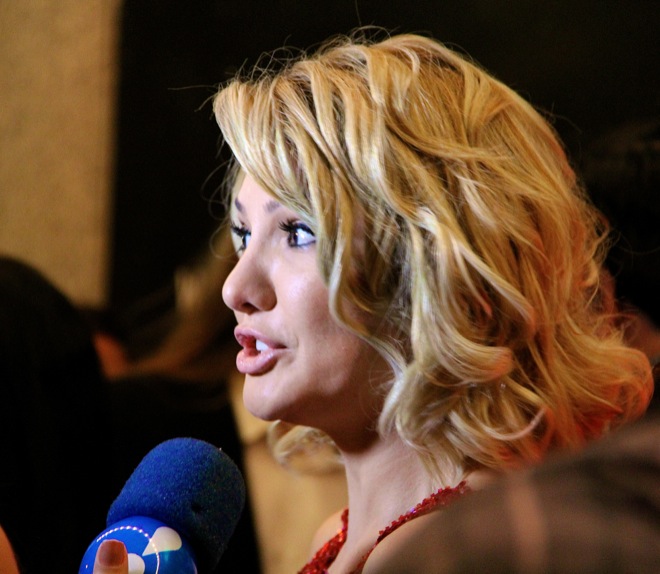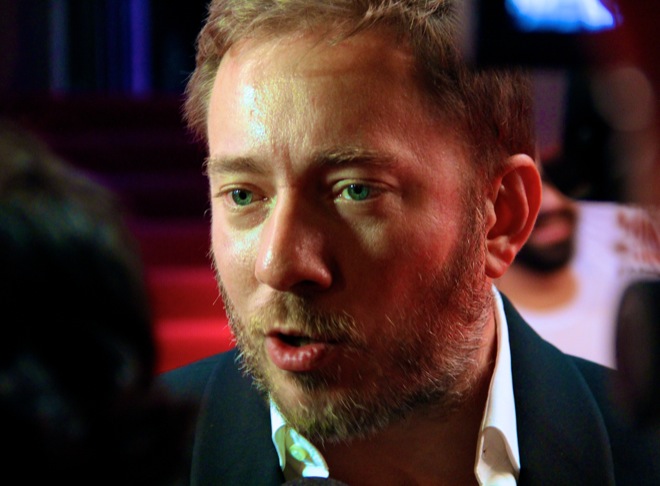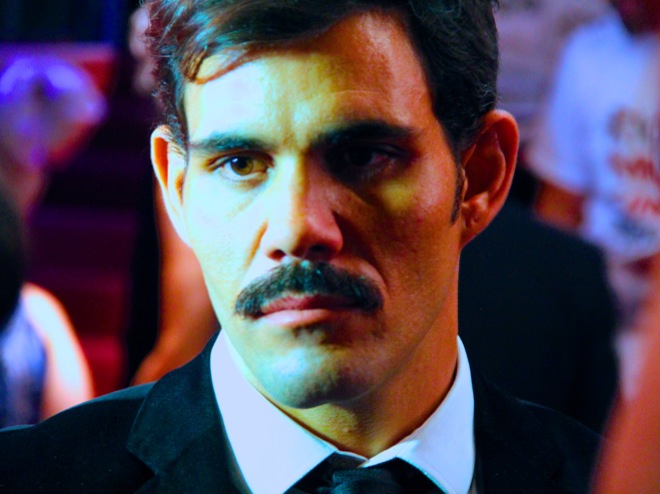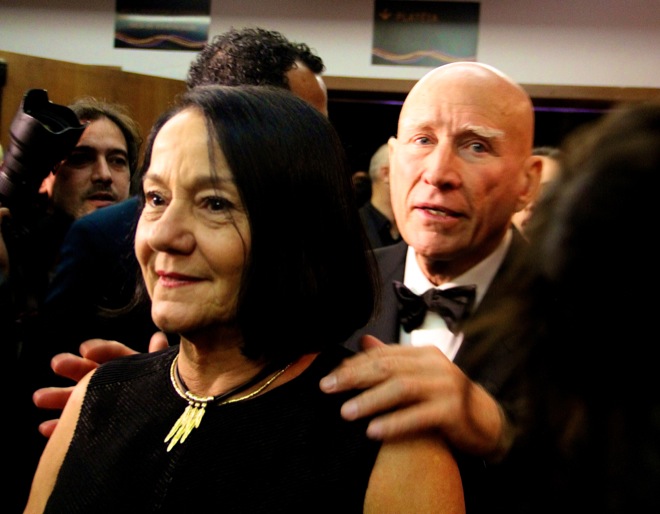 Sebastião Salgado, my favorite photographer on the planet, with the love of his life, Leila. The opening night film was Salt of the Earth, a retrospective of his life's work. Absolutely surreal to see him on the other side of my camera.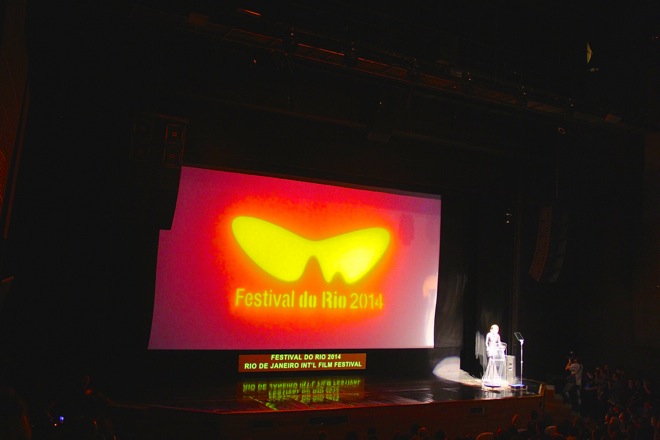 Opening comments.
Now time for the movie. No words. No words. And then it's over.
This was the part of the night where I could either head home and feel the weight of humanity, or head to the after-party. I was in the taxi line leaning towards heading home when I started talking with the couple behind me. Marcos and Vania. One of the best things about being around famous people when you have no idea who they are is that you can do things like share a taxi and talk about random shit until you get to the party. Marcos wrote one of the legendary films in Brazilian cinema, Central Station, which I only found out today when I googled him.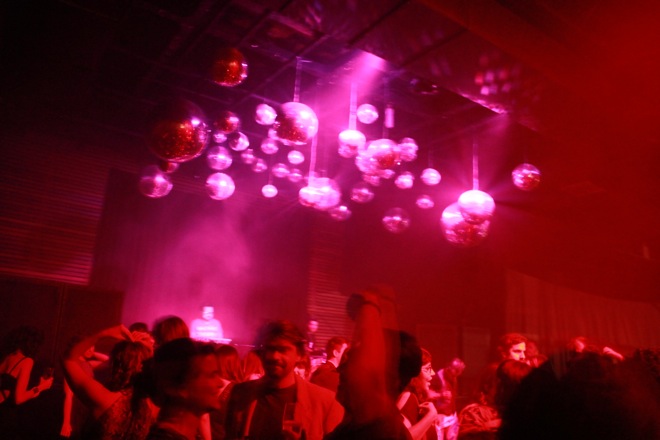 Alone at a party. Has this ever been you? And you stand around and feel self-conscious and watch everyone else talking to people they know, and nobody wants to come talk to you, and you feel like they can all tell you're all alone, so you check your iPhone? Put your phone away and hit the dance floor. I saw a woman who had the same expression on her face that I had, so I told her to dance with me and next thing you know everybody was dancing and the rest of the night was magic.