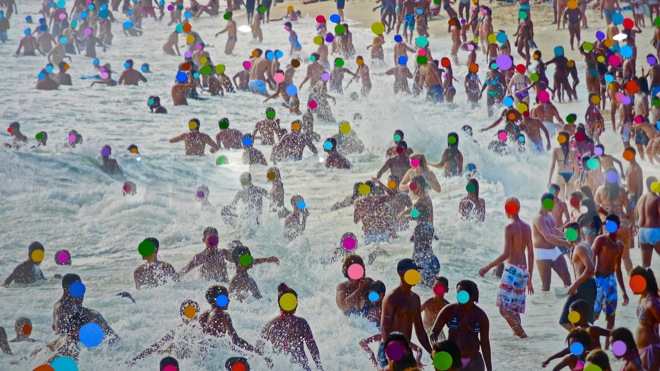 ArtRio is happening right now in Rio: pop-up galleries and art from all over the place spilling over 200,000 square feet of waterfront real estate in Rio's rapidly reurbanizing Port Zone.
These were my favorite works in the order I saw them.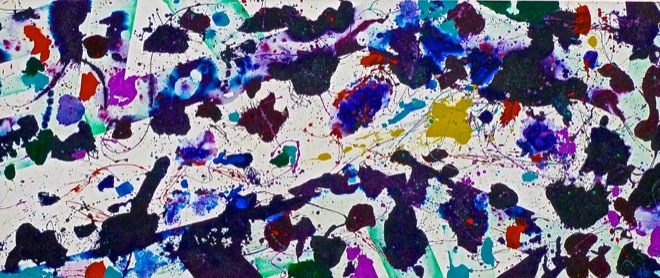 Sam Francis – Blue Jade, 1982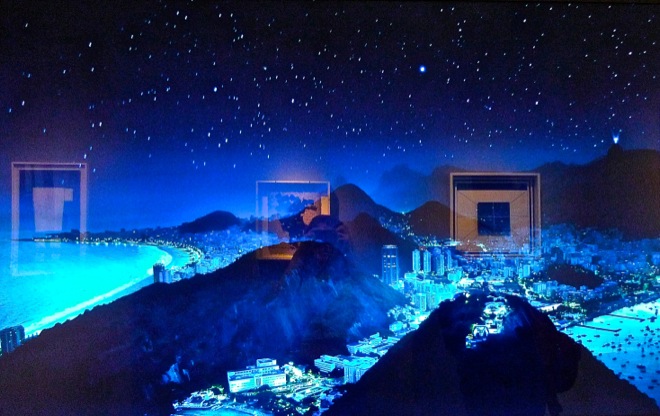 Betania Samaia – Pão de Açúcar, 2014

A play on the popular street art movement, Mais amor por favor – "More love please."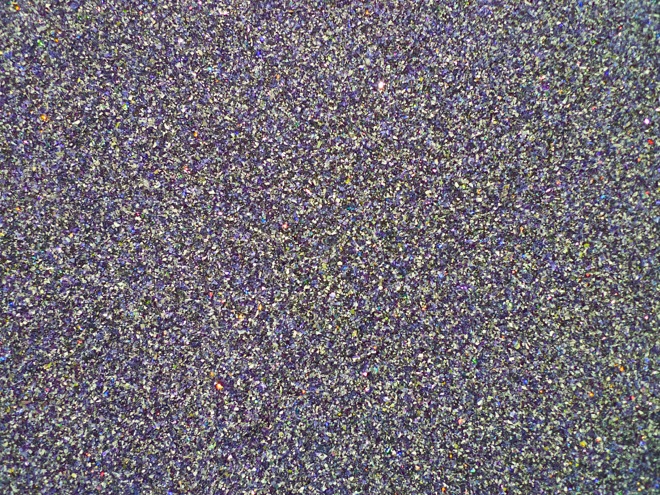 Michael Staniak
Marcos Ávila Forero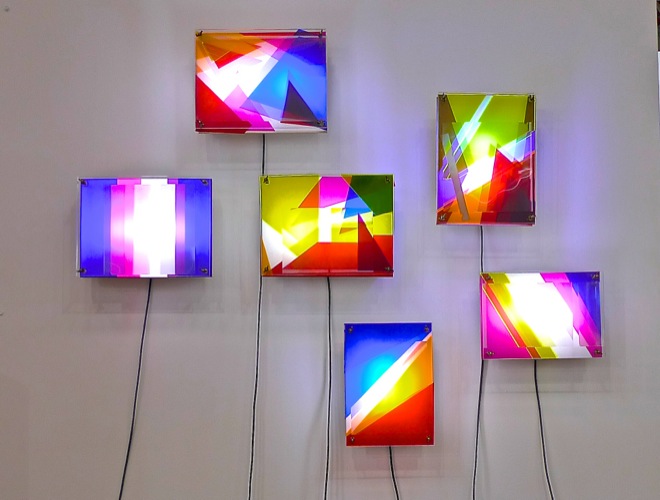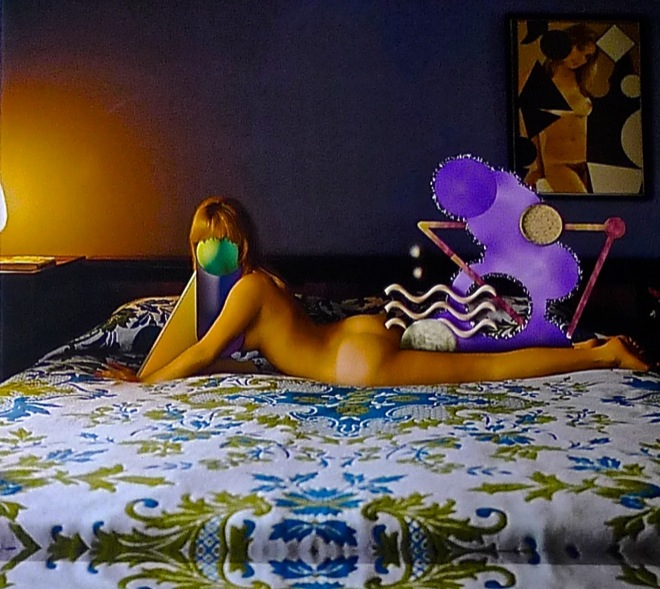 Adriana Minolti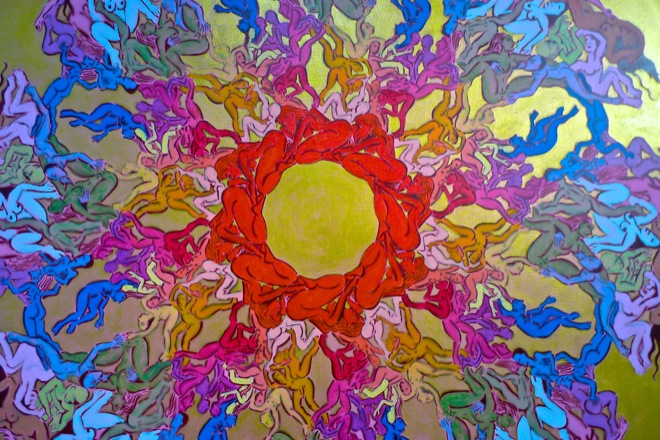 Fernando de La Roque, who in addition to painting orgy mandalas, blows stencils with weed smoke. Read about his work in this long-form interview with Matias Maxx for VICE Brazil.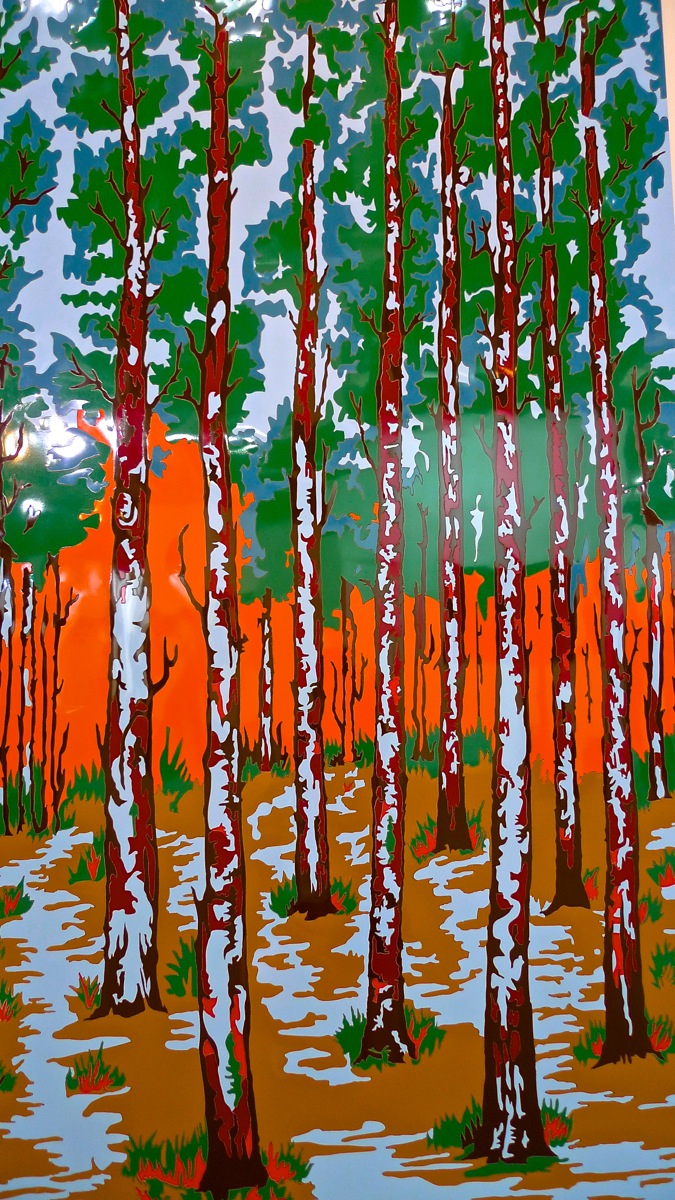 Daniel Acosta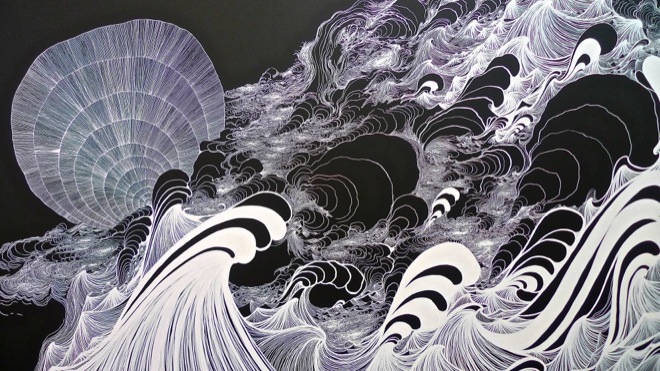 Sandra Cinto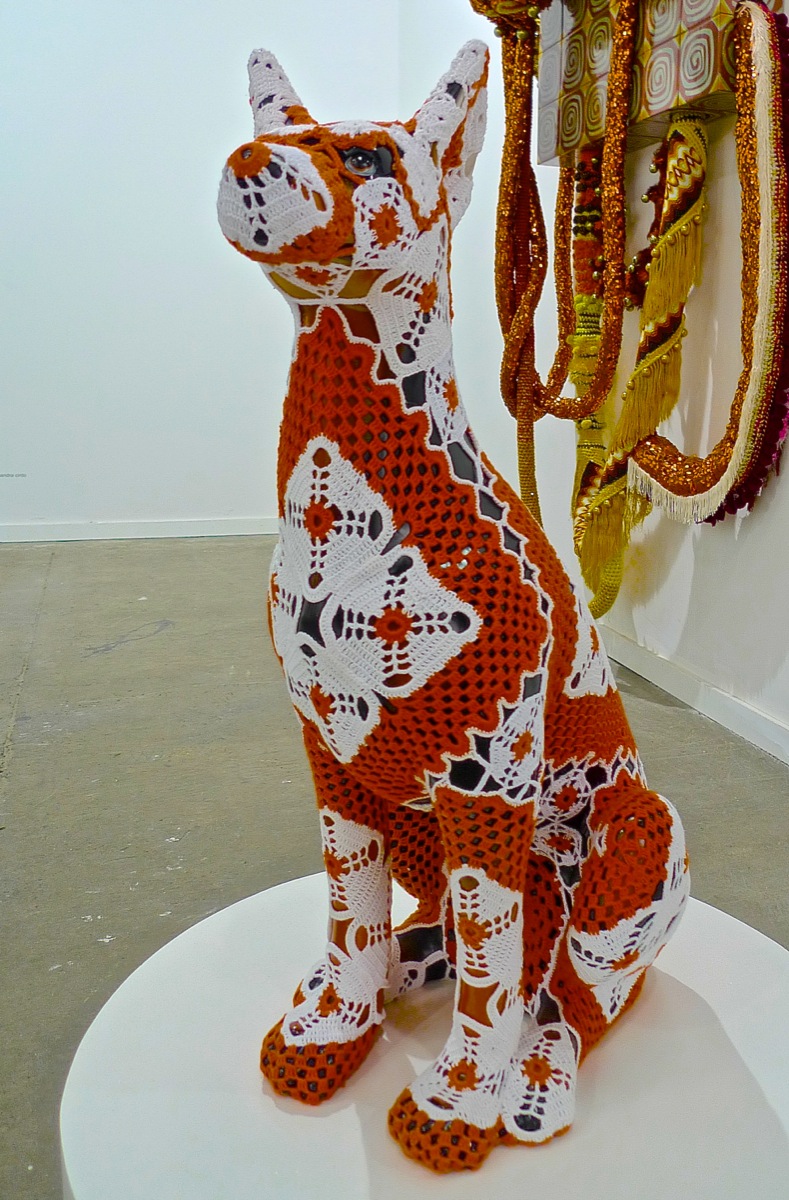 Joana Vasconcelos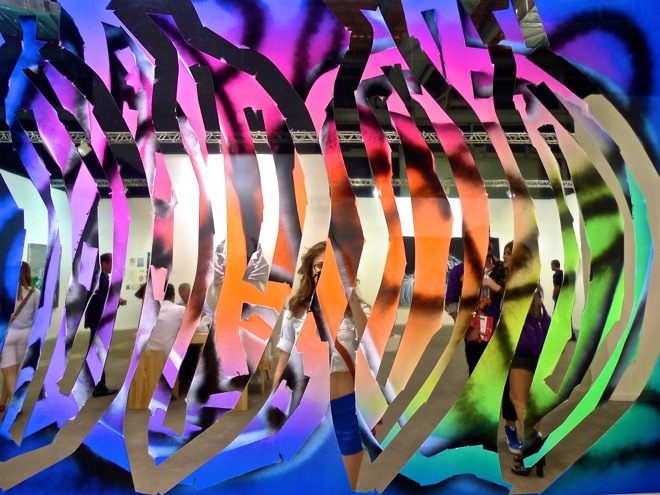 Eddie Peake – Still With Four Bananas, An Apple And A Turd, 2014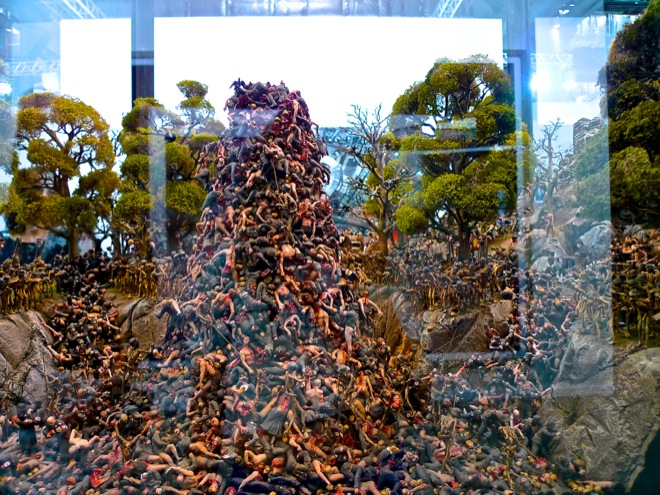 Jake and Dinos Chapman – Altered Towers, 2011. The miniature carnage involves skeletons slaughtering soldiers.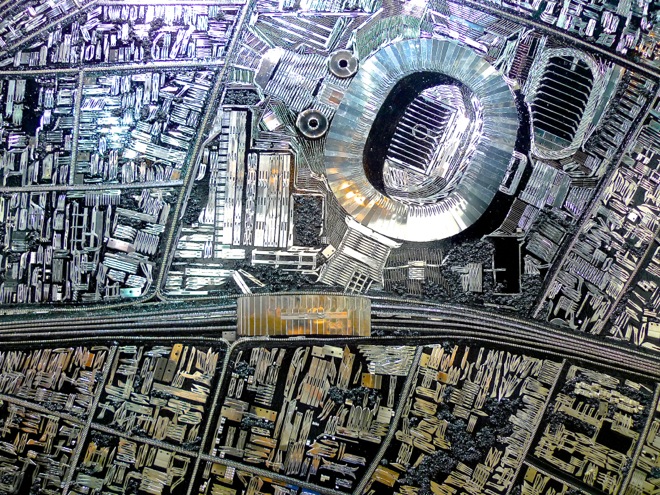 Damien Hirst – Rio, 2014. You're looking at Maracanã Stadium.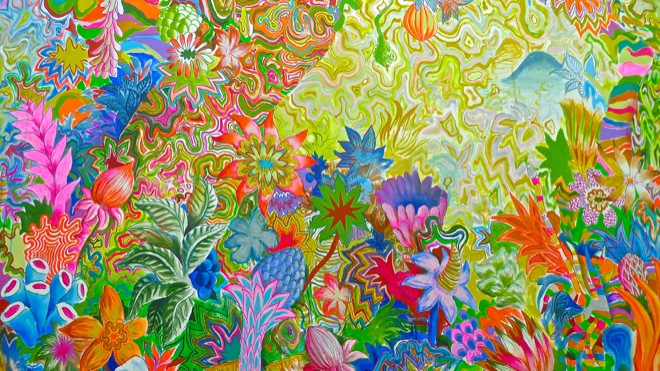 Pedro Varela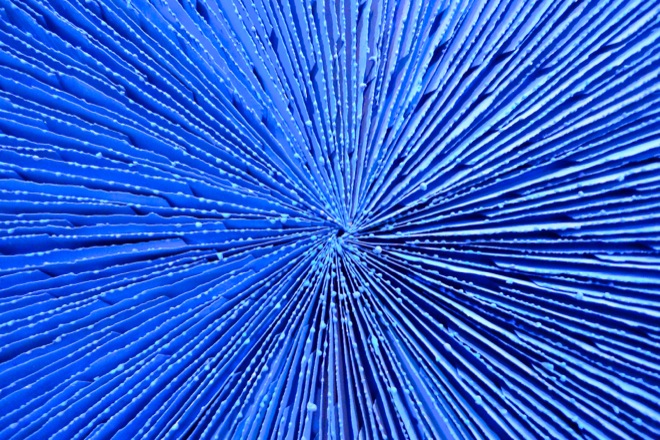 Marcos Coelho Benjamim
Alexandre Mazza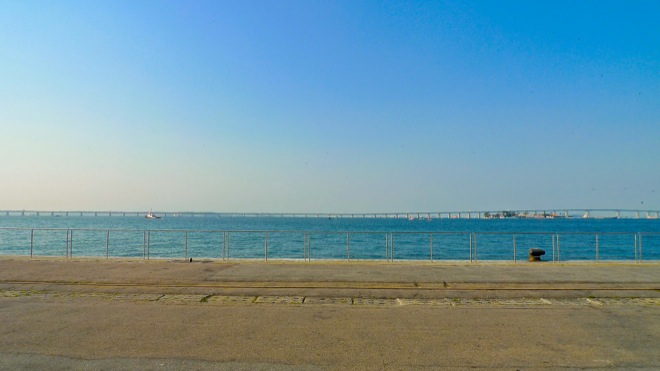 Intermission – This is what it looks like outside.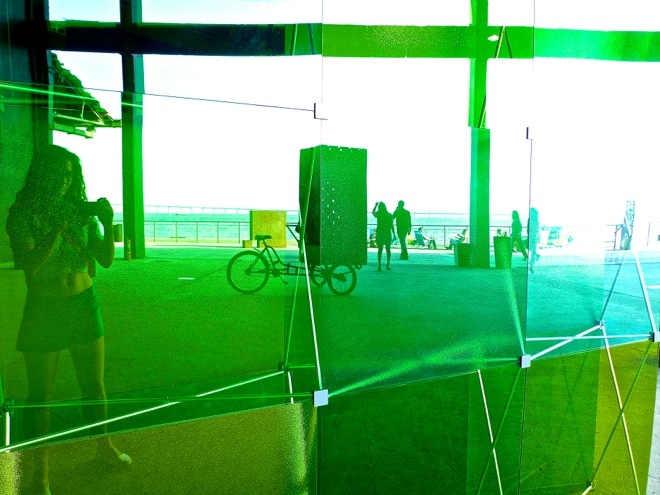 Lucia Koch – Parede instantânea – forêt, 2013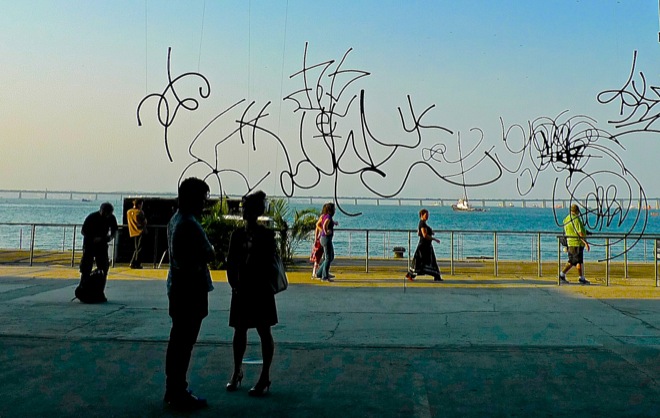 Damian Ortega – Bartolomeu Mitre 322, 2009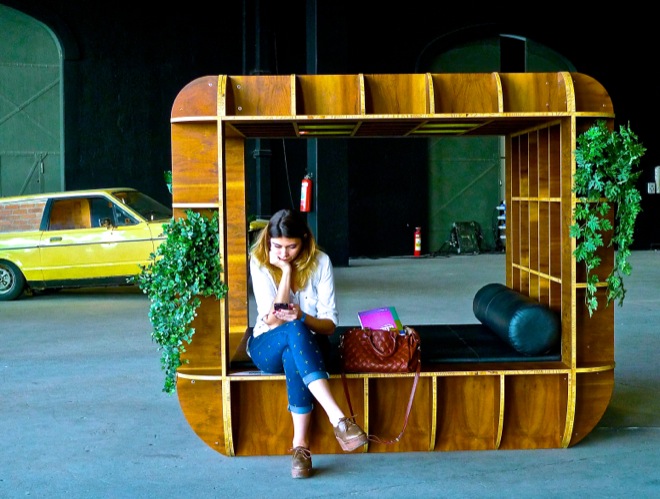 Daniel Acosta – Multifunktionalcosmocave, 2006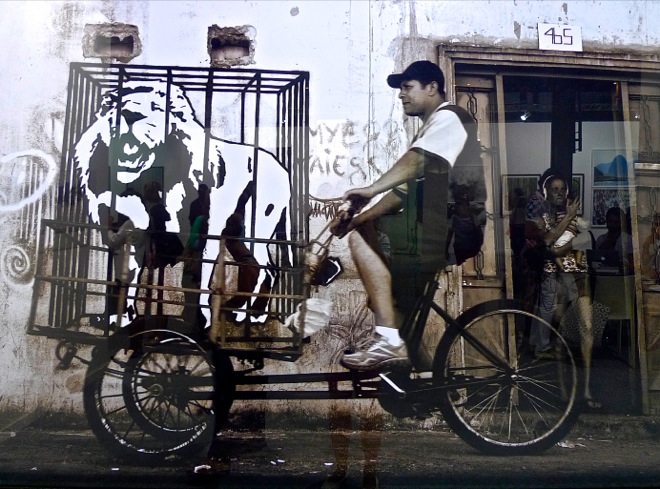 Alexandre Orion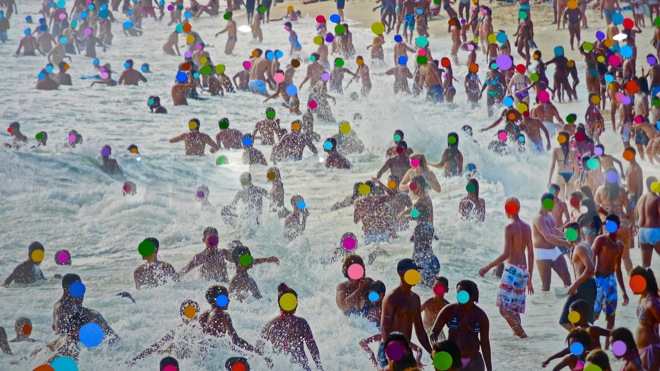 Rogério Reis
Check out the Artsy Guide to ArtRio for more details on visiting September 10-14 in Rio's Port Zone.
 More Art on RioChromatic:
One square block of street art in the Lagoa district. (link)
I'm 300 miles north of Rio in the largest gathering of palm trees in the world. I'm in the middle of nowhere surrounded by art. (link)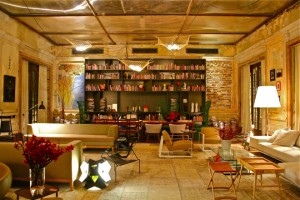 The Color House
CASA COR IS OUT OF CONTROL. 80 of Rio's hottest architects descend on an abandoned hotel spa on Flamengo Beach and make magic. (link)