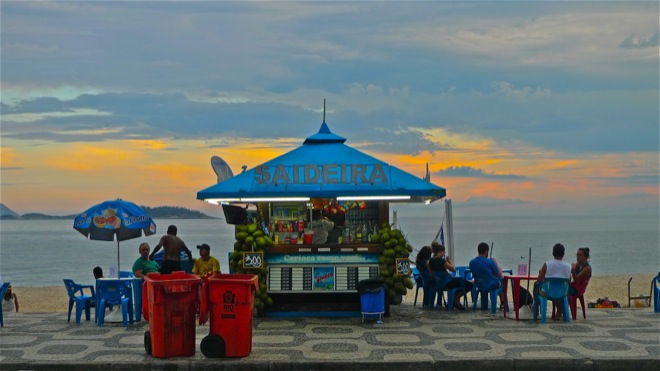 Rio's South Zone beaches, Copacabana, Ipanema and Leblon, have been suffering years of gradual upgrades that painting over Rio's vibrant beach culture with retro-futuristic tackiness.
There are new police units, the Tourist Police, in attractive cut uniforms, protecting tourists from petty assaults, harassing barefoot young black children with numbing frequency, occasionally raiding the pot smoker's section near Posto 9, and even seizing portable grills from the vendors of Rio's legendary queijo palho. (Under Mayor Eduardo Paes' administration, cooked food is no longer allowed for sale, and paddle ball is prohibited before sunset.)
And slowly, one by one, they are making over the classic beach kiosks (quiosques) dotting the boardwalk with fresh coconuts, caipirinhas, snacks and even live music into something kind of sleek and boring. Enjoy the old quiosques before they're all gone.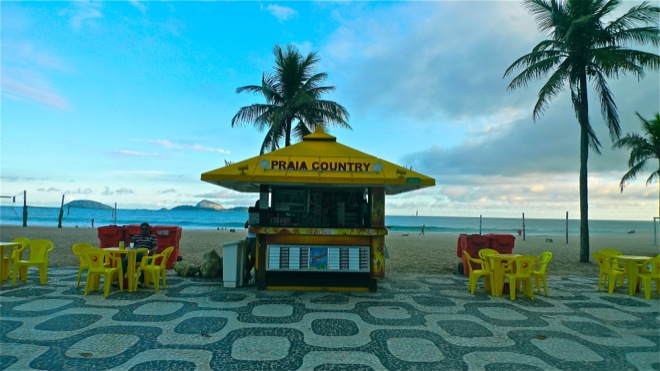 Praia Country, in front of the country club in Leblon beach.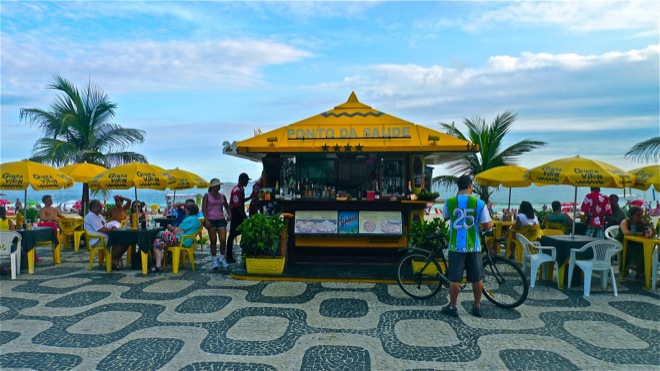 In Ipanema in front of Cesar Park Hotel, between Posto 9 & 10.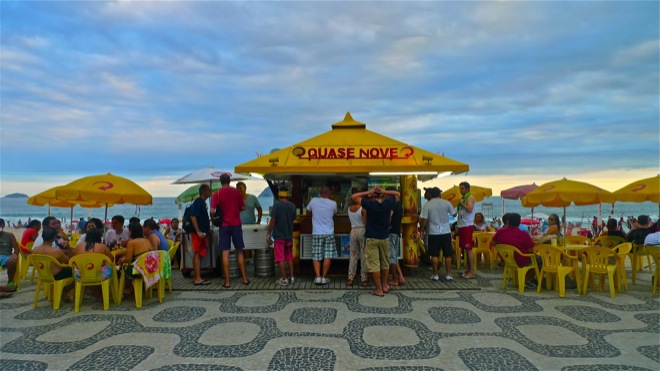 Quase Nove, right before Posto 9, has live bands sometimes.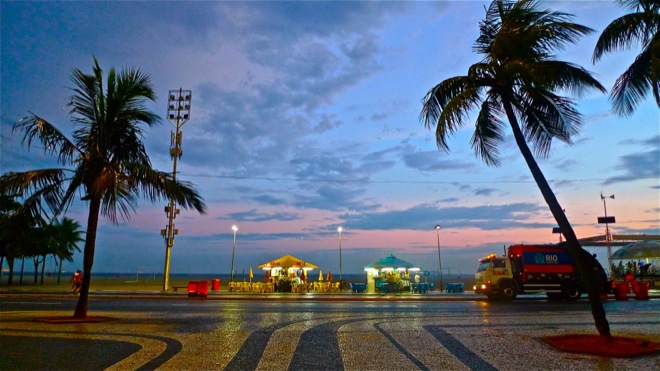 Night view from Copacabana Palace.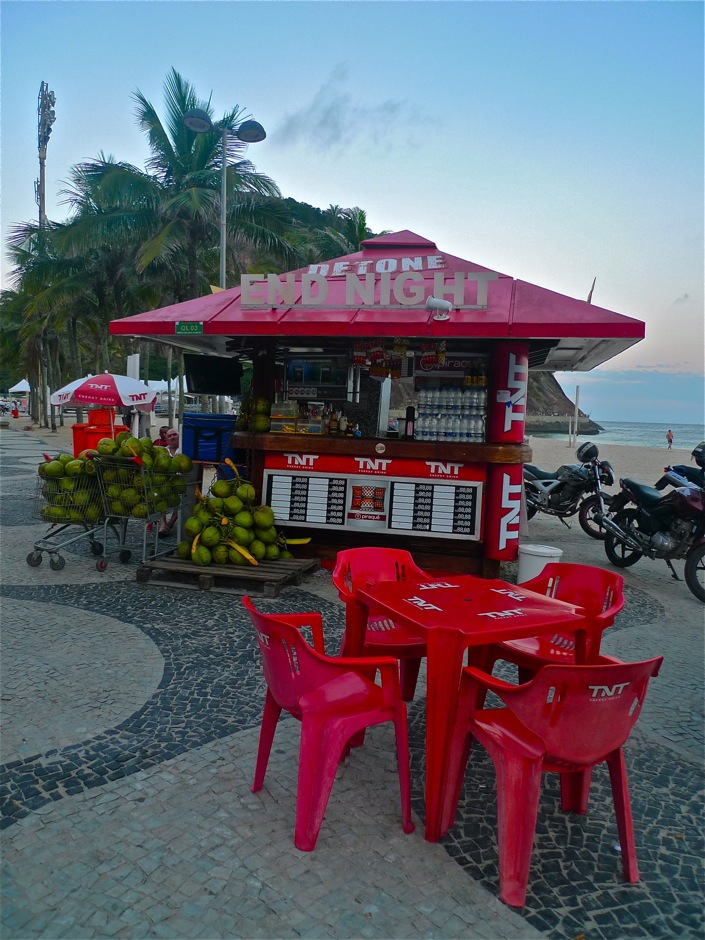 End of the Night at the end of Copacabana beach.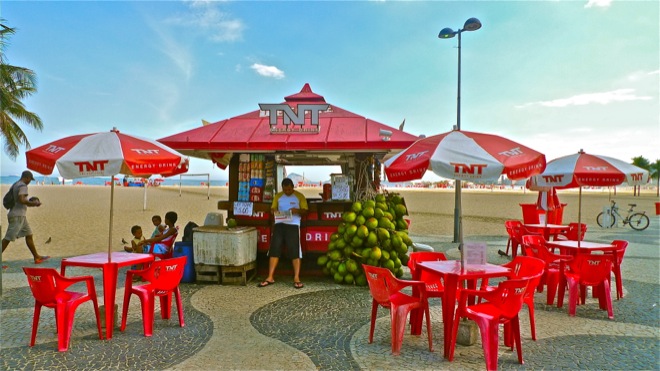 This part of Copacabana is called Leme.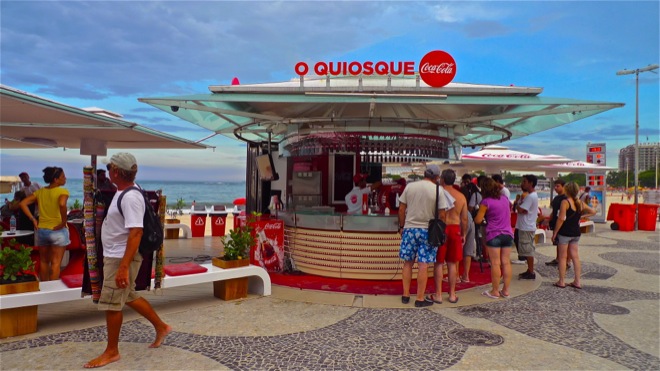 Just down the boardwalk, a look at the future.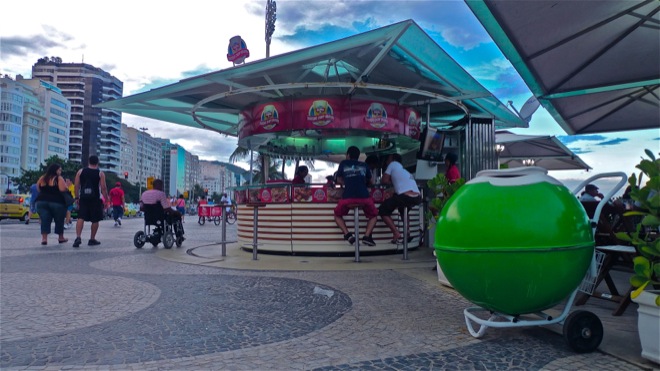 Another ugly new quiosque in Copacabana.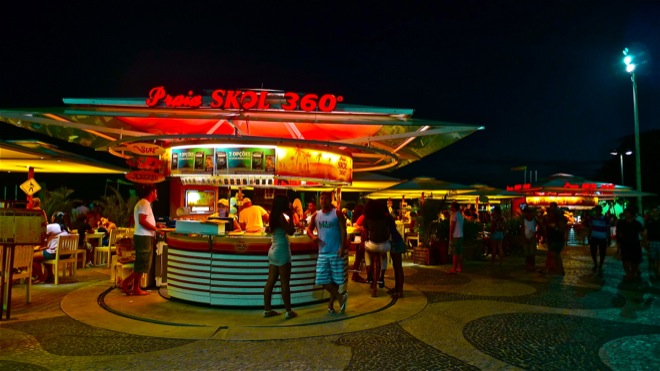 Nightfall masks the ugliness of the new quiosques with red glare. This one sells Skol beer.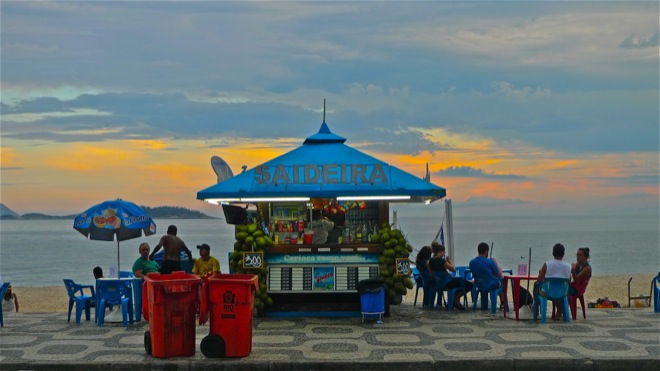 Saideira ("Last call") at sunset in Ipanema.
More South Zone culture: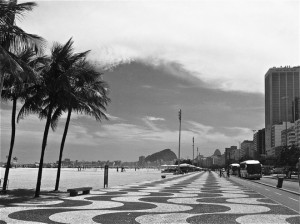 The super-chill neighborhood at the north end of Copacabana is Leme. (link)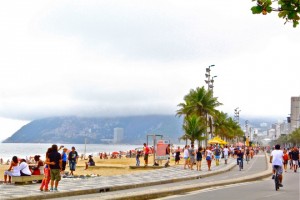 Sundays in Ipanema, the city turns the southbound lanes into a pedestrian playground. (link)
Nightfall in Ipanema. (link)