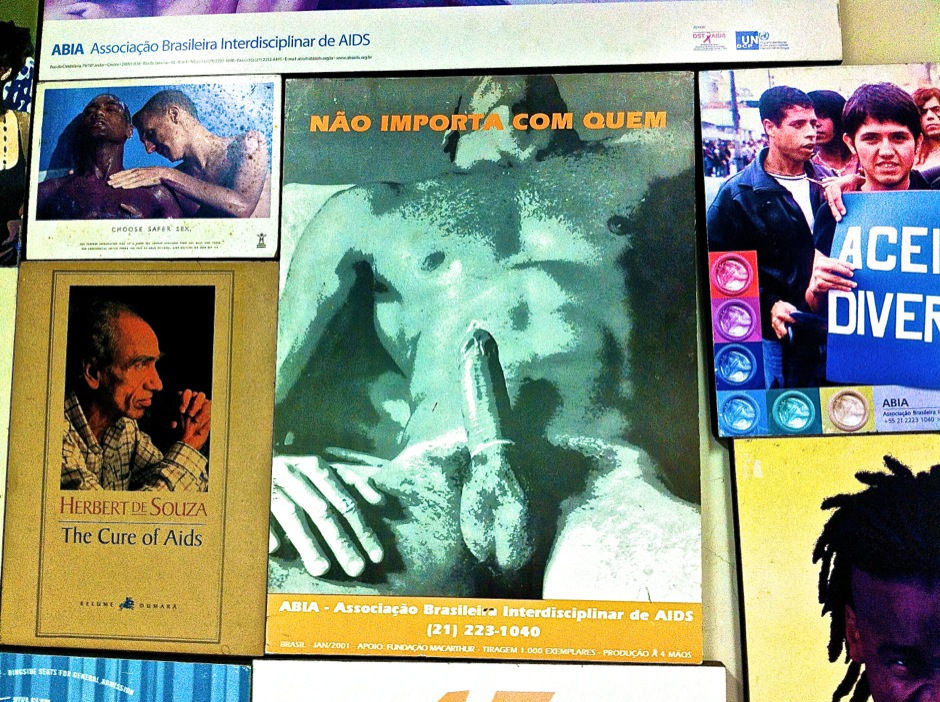 "Without dignity, there is no effective response to the HIV/AIDS epidemic."
The Brazilian National AIDS Program is widely recognized as the leading example of an integrated HIV/AIDS prevention, care, and treatment program in a developing country.
ABIA, the Brazilian Interdisciplinary AIDS Association, is an NGO that was founded in 1987 to mobilize society to confront the HIV/AIDS epidemic in Brazil, and to fight for access to treatment and assistance in the defense of human rights for people who live with HIV and AIDS. The same year, Gabriela Leite, the founder of Brazil's prostitutes rights movement, organized Brazil's first National Meeting of Prostitutes in Rio de Janeiro.
In 2005, thanks to efforts by Gabriela Leite and ABIA among others, Brazil famously rejected $40 million from USAID to combat HIV and AIDS in Brazil, because the money came with strings attached: Brazil would have to condemn prostitution, a clause mandated by PEFAR, the United States President's Emergency Plan for AIDS Relief. Prostitution has never been a crime in Brazil, and Gabriela Leite fought for decades against the stigma of sex work and for the inclusion of sex workers as citizens of society.
From ABIA's mission statement:
Defending the concept of treatment and assistance as a fundamental human right, ABIA shows that without dignity, there is no effective response to the epidemic. This innovative approach has integrated the fight for full citizenship of people living with HIV and AIDS  with work focused on the promotion of sexual and reproductive rights, fighting against discrimination and social exclusion that have long been associated with vulnerability to HIV infection. The defense of civil rights as an integral part of the preservation of our health and the reconceptualization of health, including reproductive and sexual health and full citizenship as a matter of social justice is the banner that leads ABIA's work today.
I took the following series of photos of posters at ABIA's headquarters in downtown Rio de Janeiro.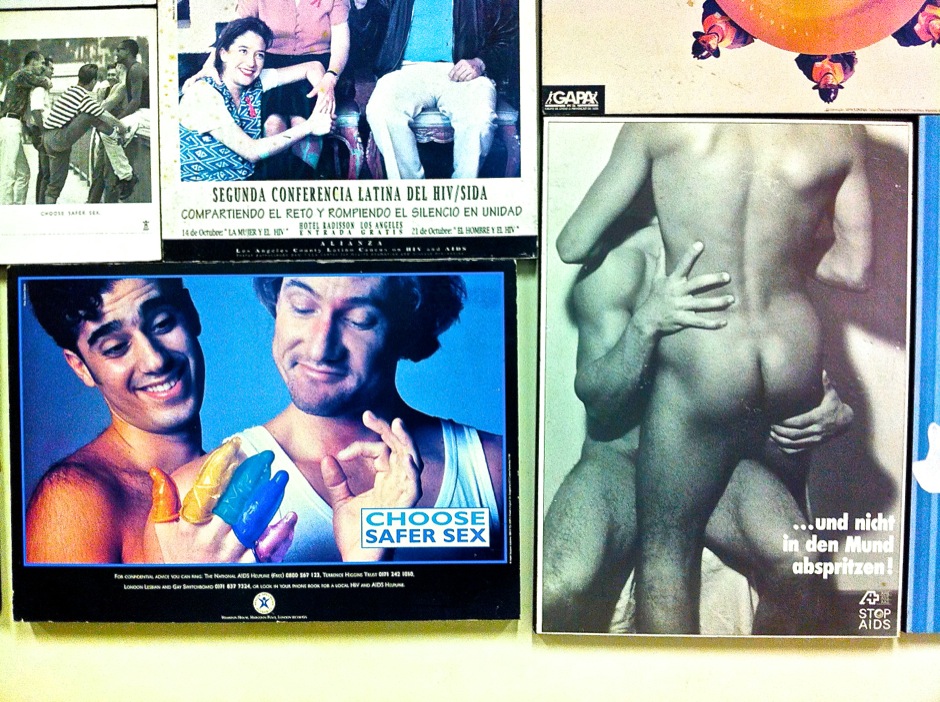 Choose safer sex…. and don't come in the mouth!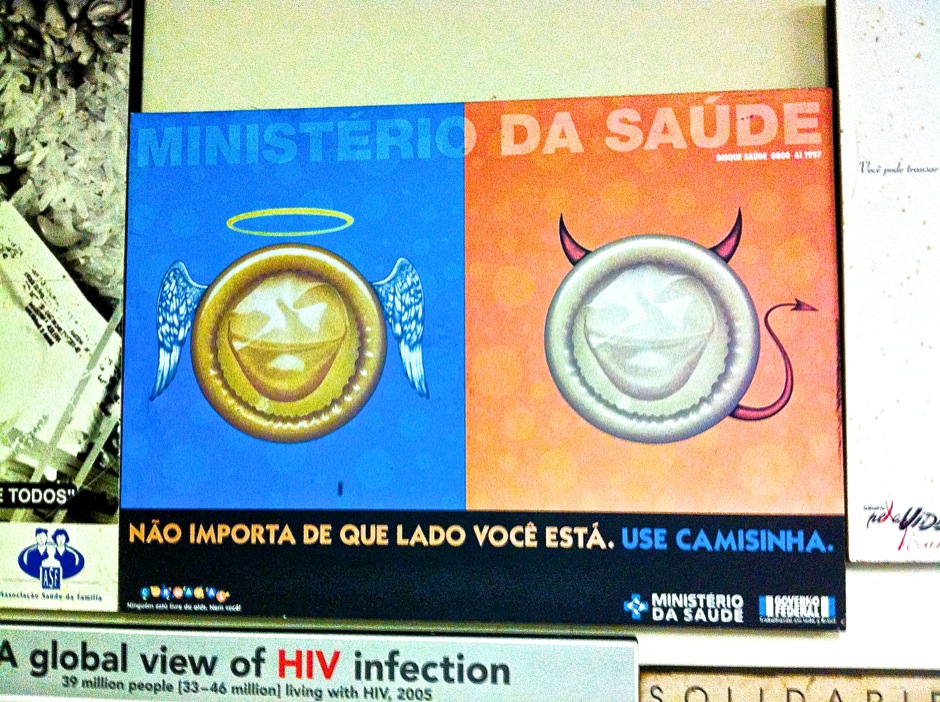 It doesn't matter what side you're on. Use a condom.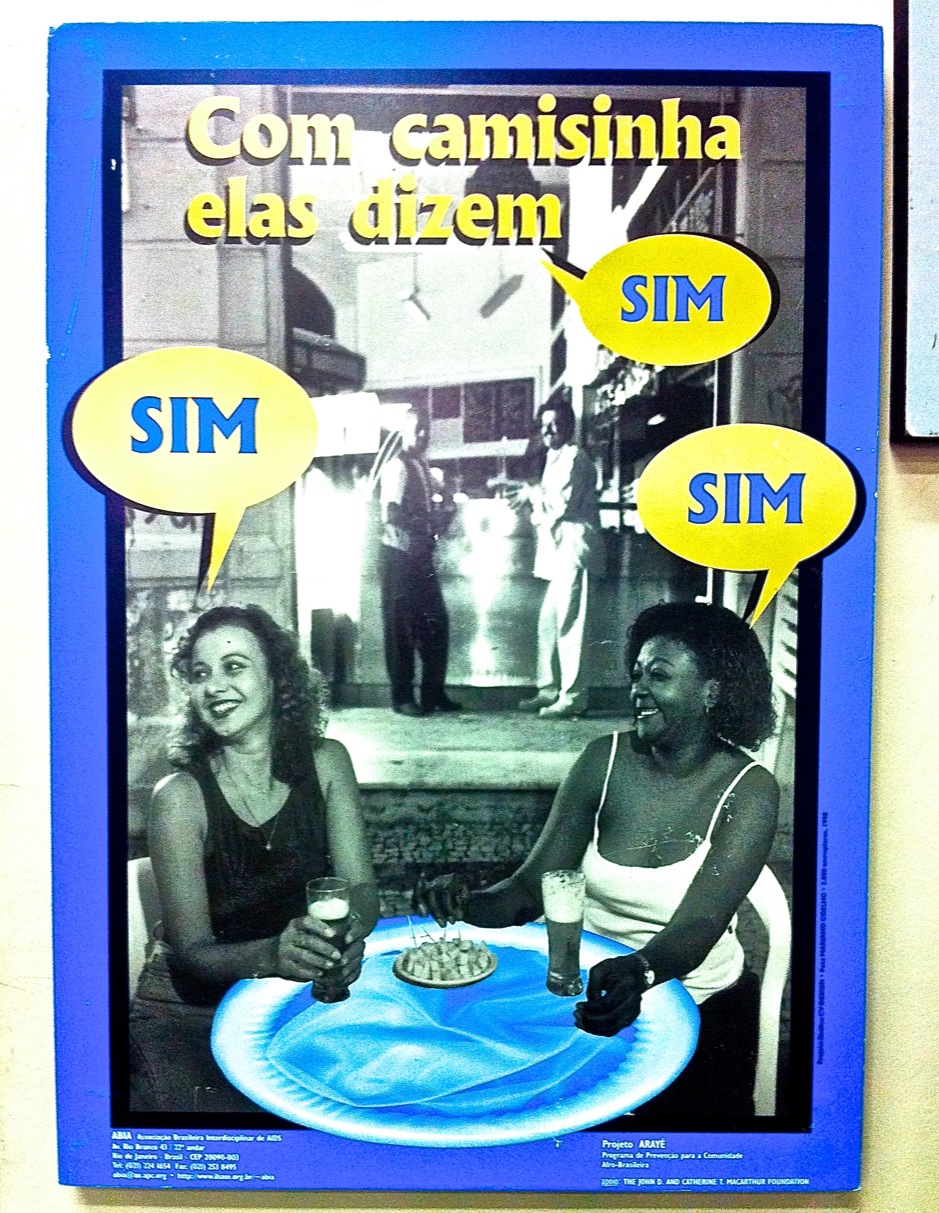 With a condom they say, "Yes, yes, yes."
AIDS, this is for you!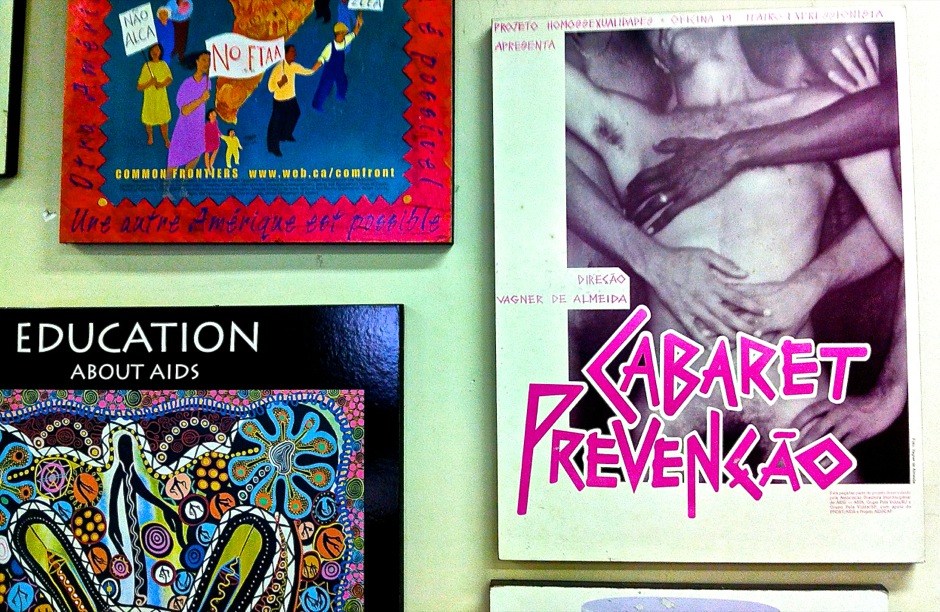 Prevention Cabaret, directed by Wagner de Almeida.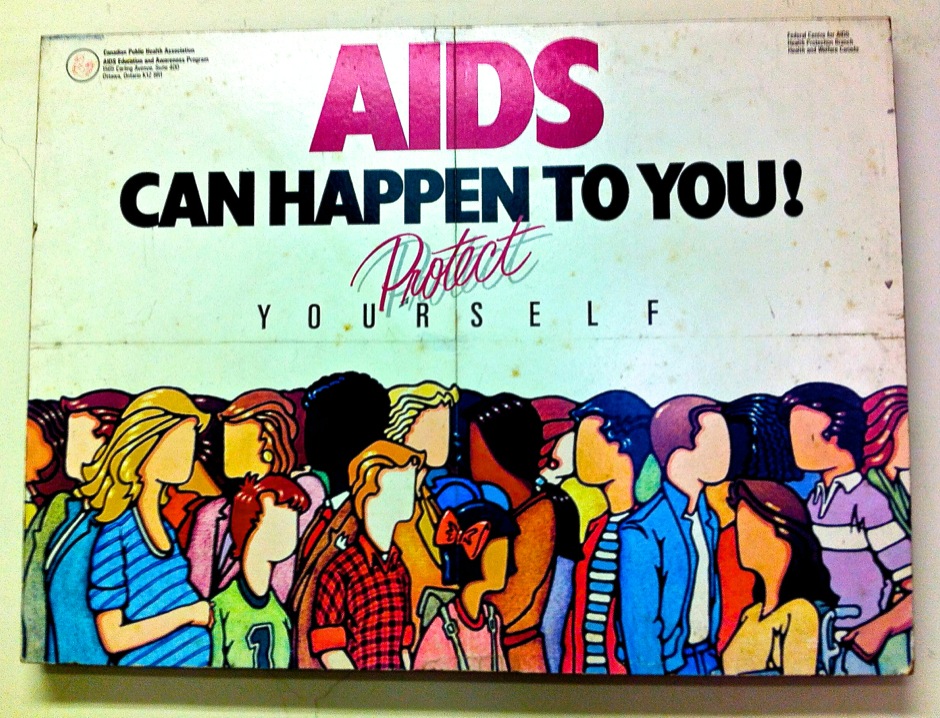 Protect yourself.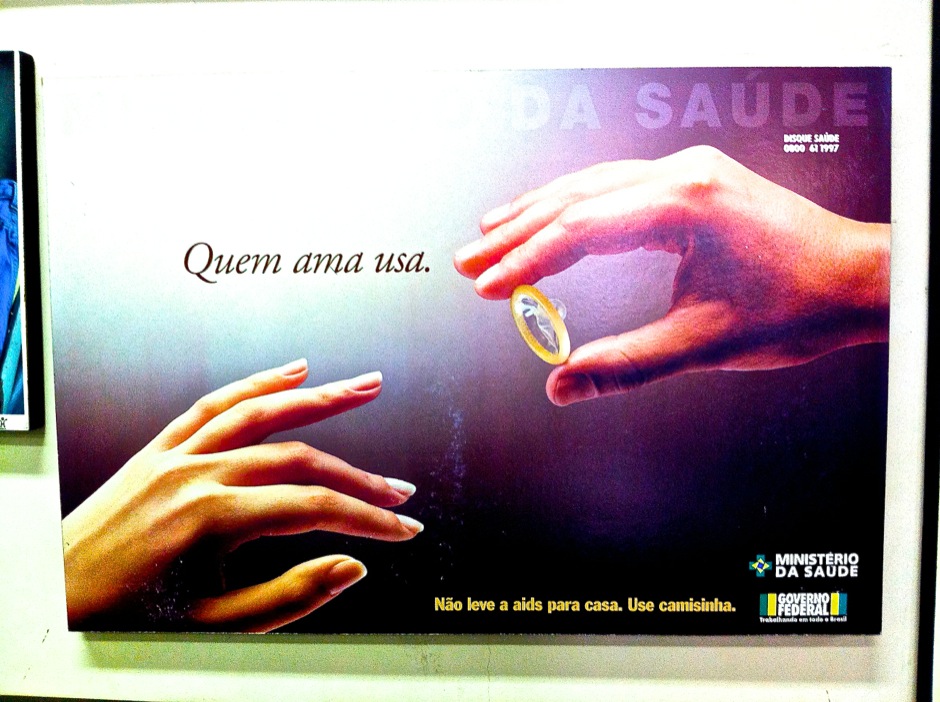 Those who love use it.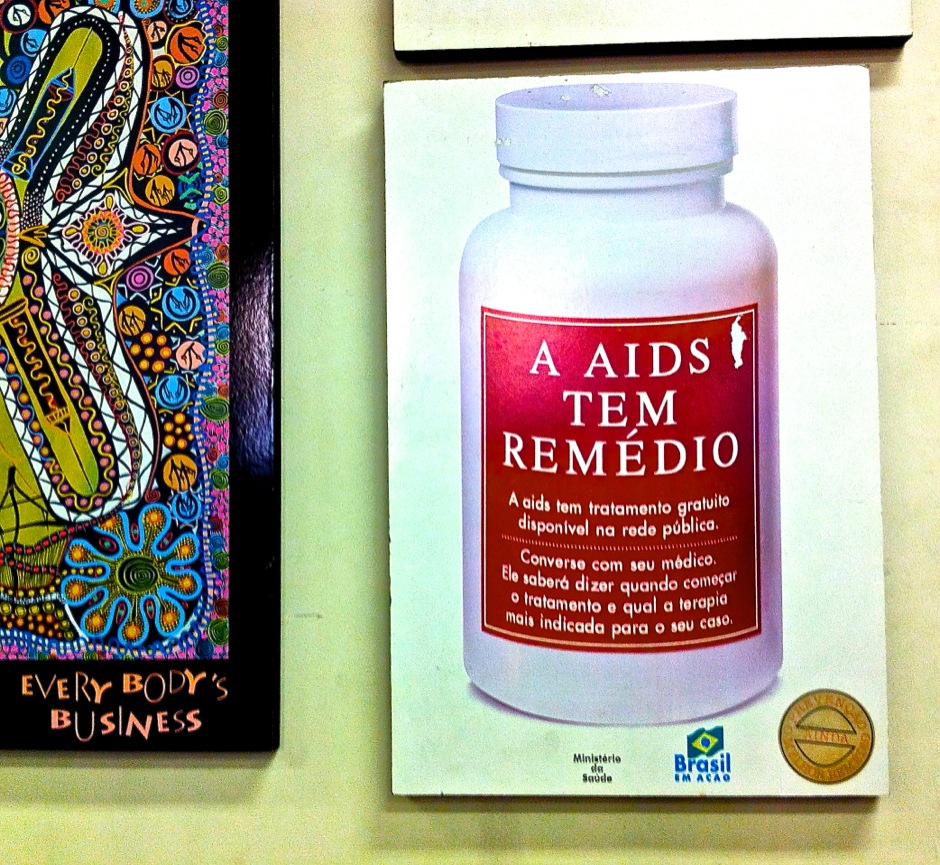 AIDS has treatment. AIDS has free treatment available in the public medical networks. Talk to your doctor. They'll know when you should start treatment, and what therapy is most appropriate for your case.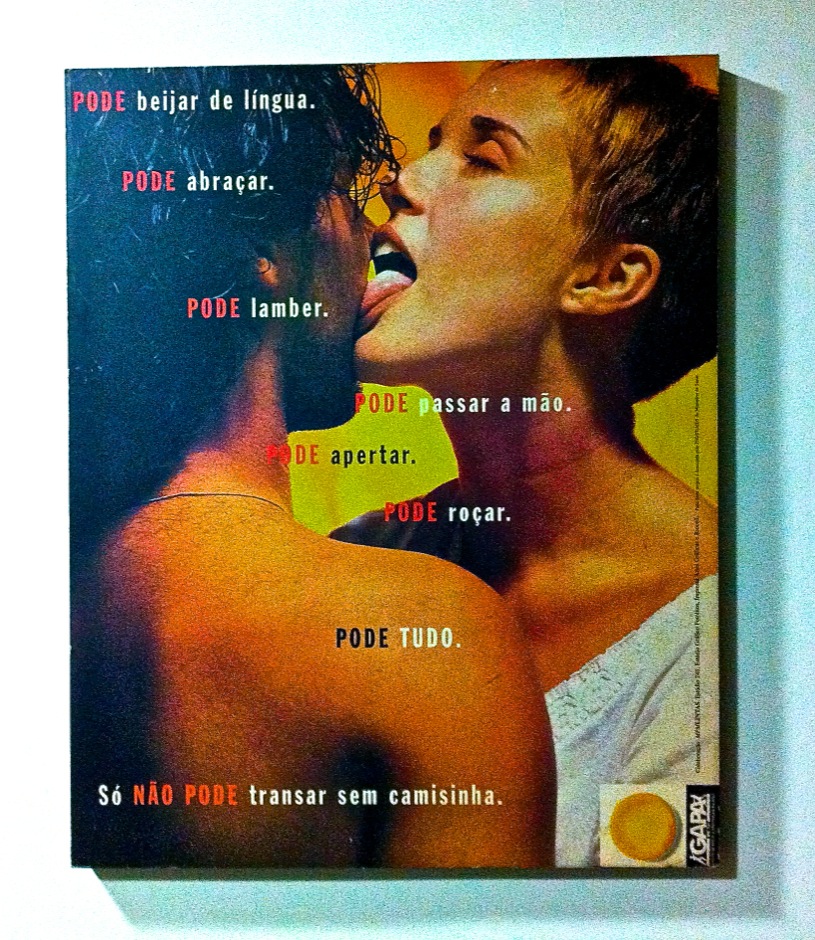 You can kiss with your tongue. You can hug. You can lick. You can touch. You can grab. You can rub. You can do everything. But you can't have sex without a condom.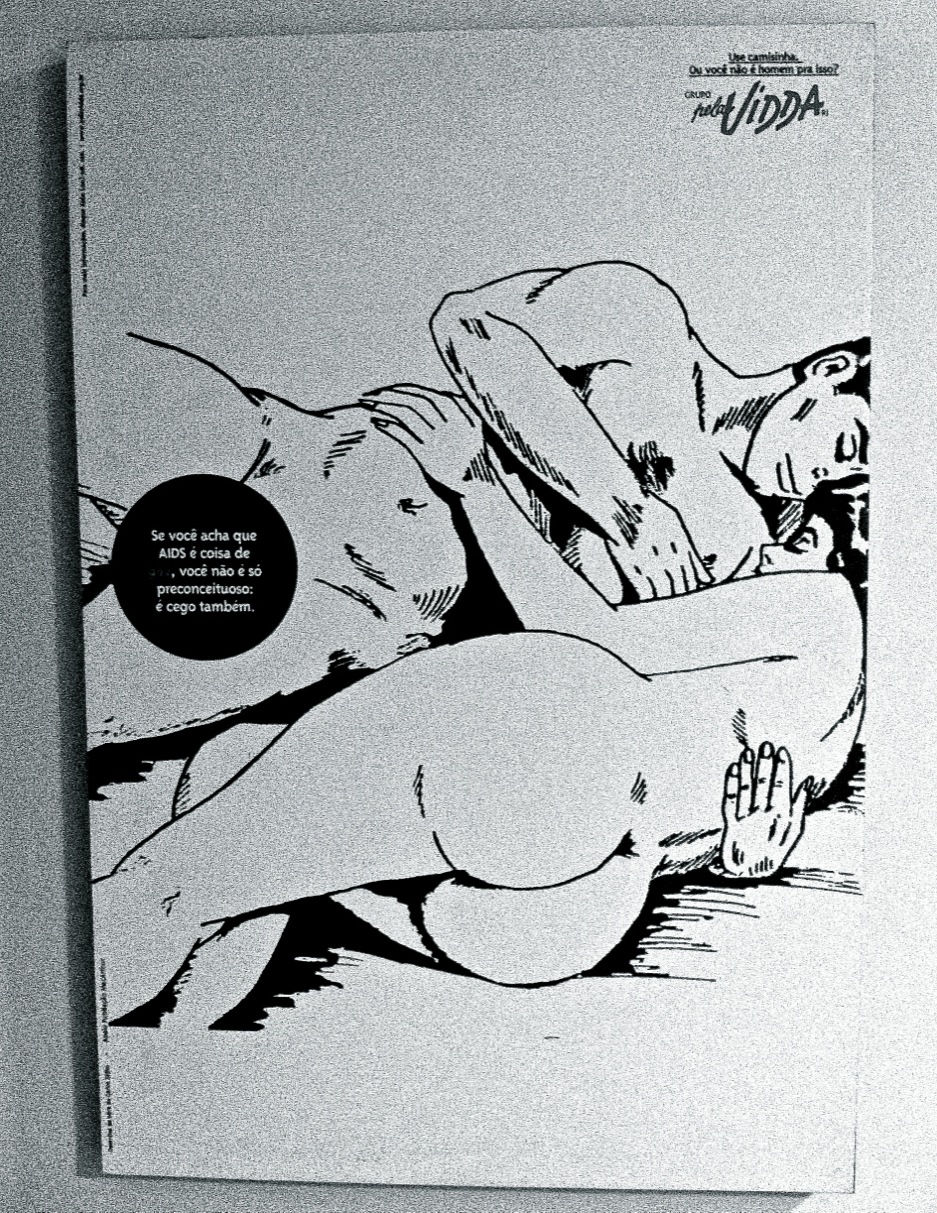 If you think AIDS is just for ______, you're not only prejudiced: you're blind too.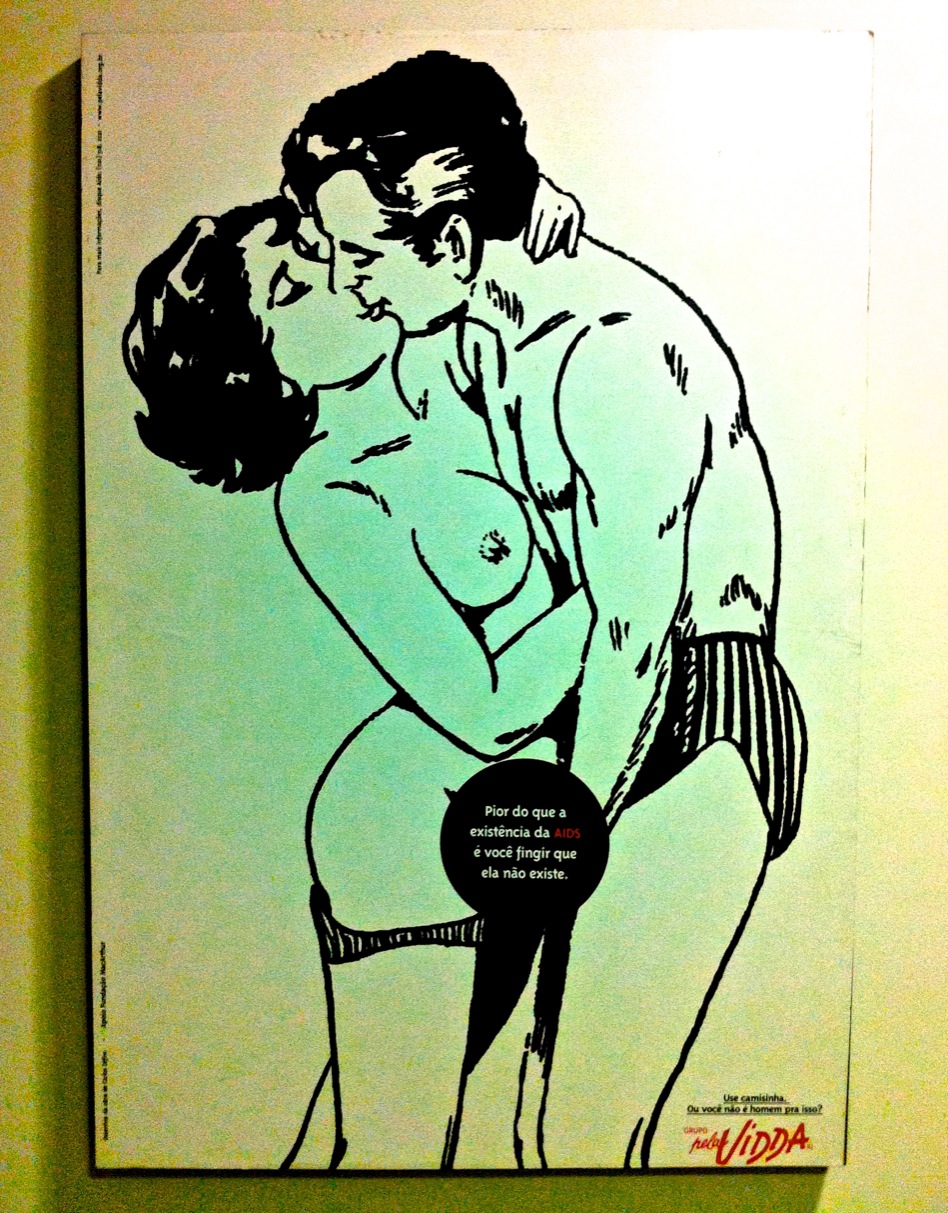 Worse than the existence of AIDS is pretending it doesn't exist.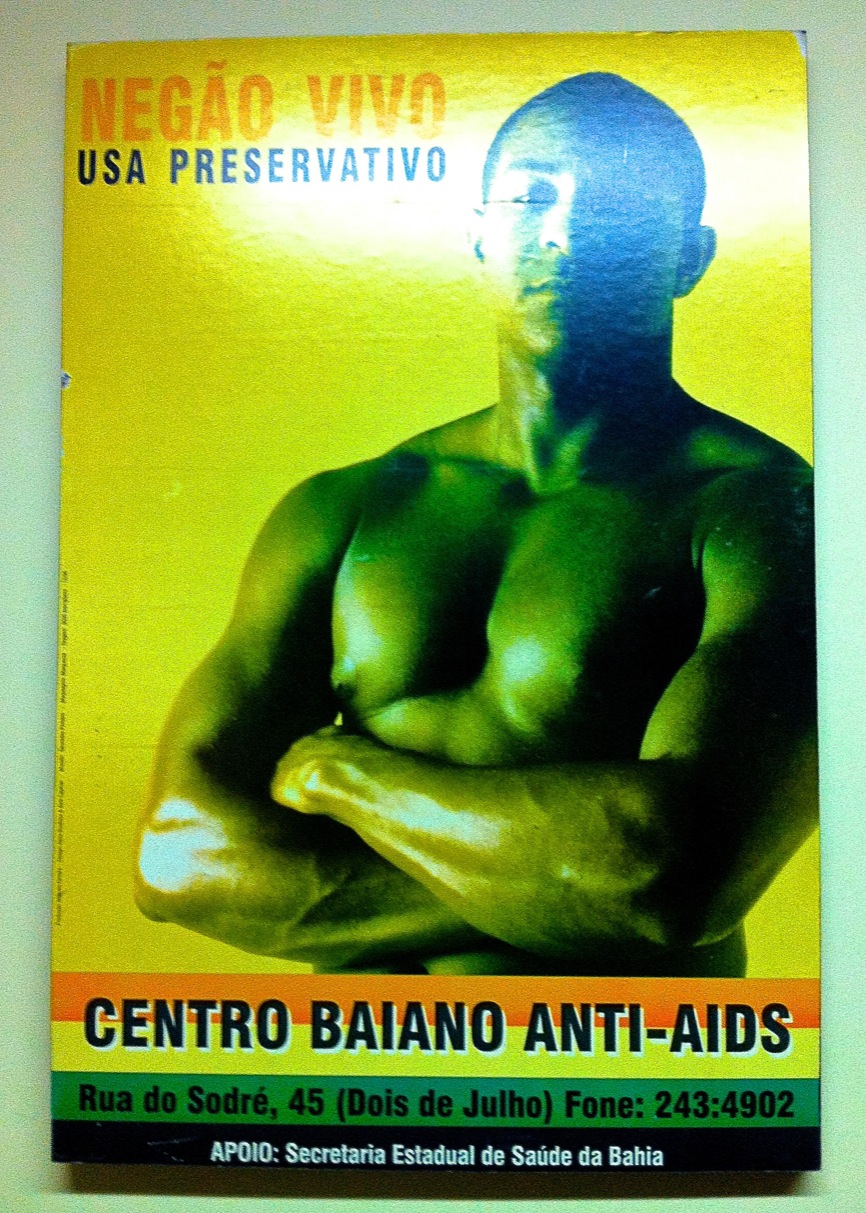 Living black men use condoms.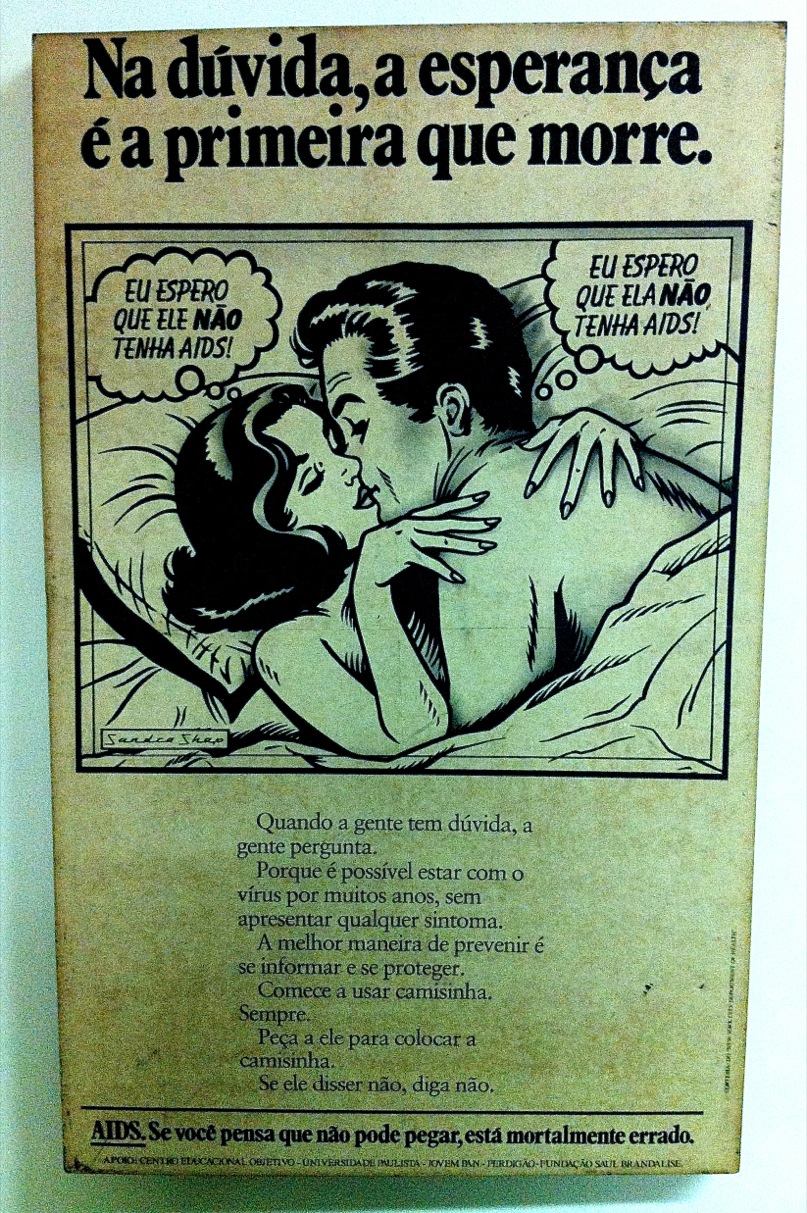 When you're in doubt, hope is the first thing that dies.
"I hope he doesn't have AIDS!"
"I hope she doesn't have AIDS!"
When you're in doubt, ask Because it's possible to have the virus for many years without having any symptoms.
The best way to prevent is to inform and protect yourself.
Start by always using a condom. Ask him to put on a condom. If he says no, say no.
AIDS: If you think you can't get it, you're fatally wrong.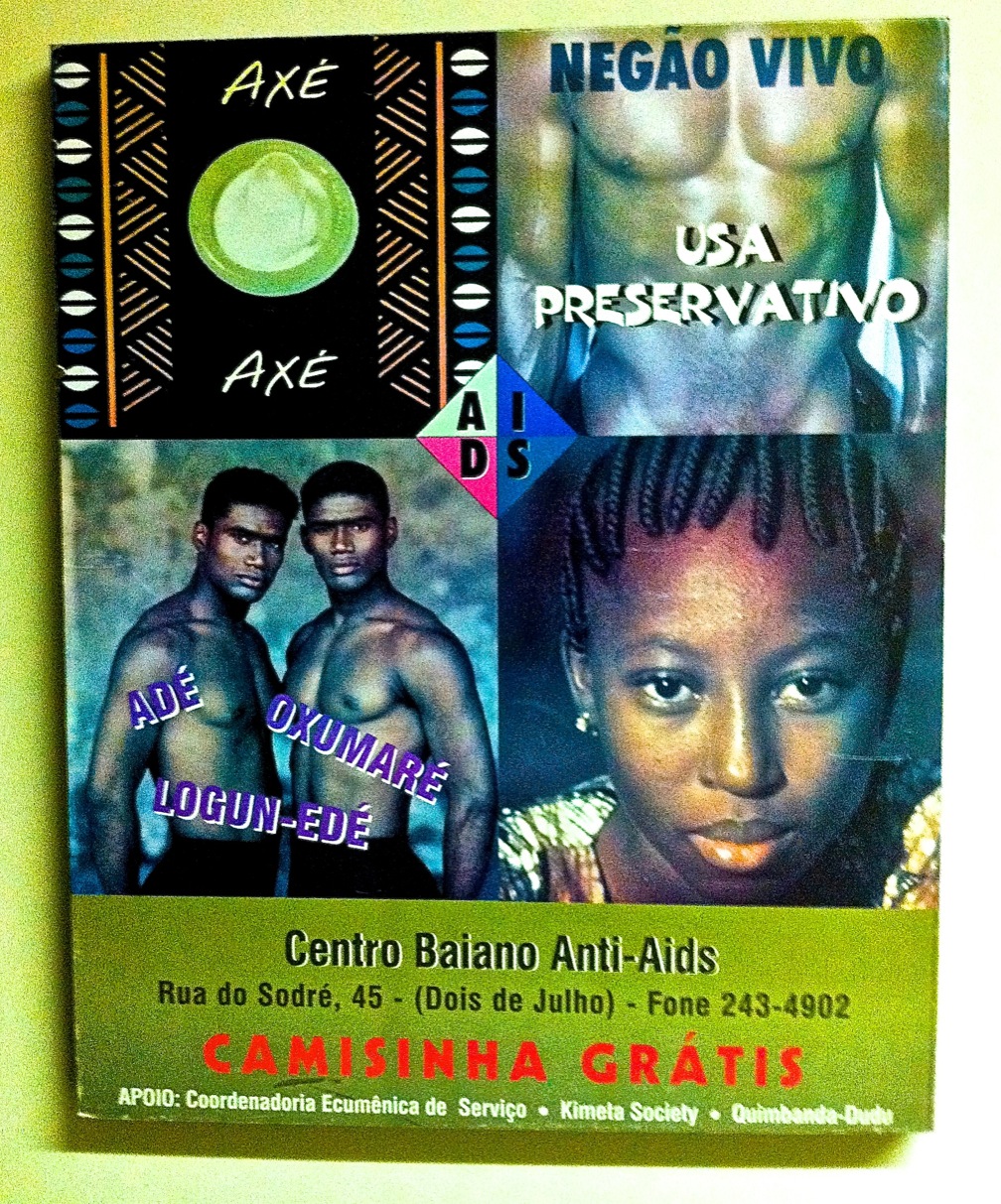 Living black men use condoms.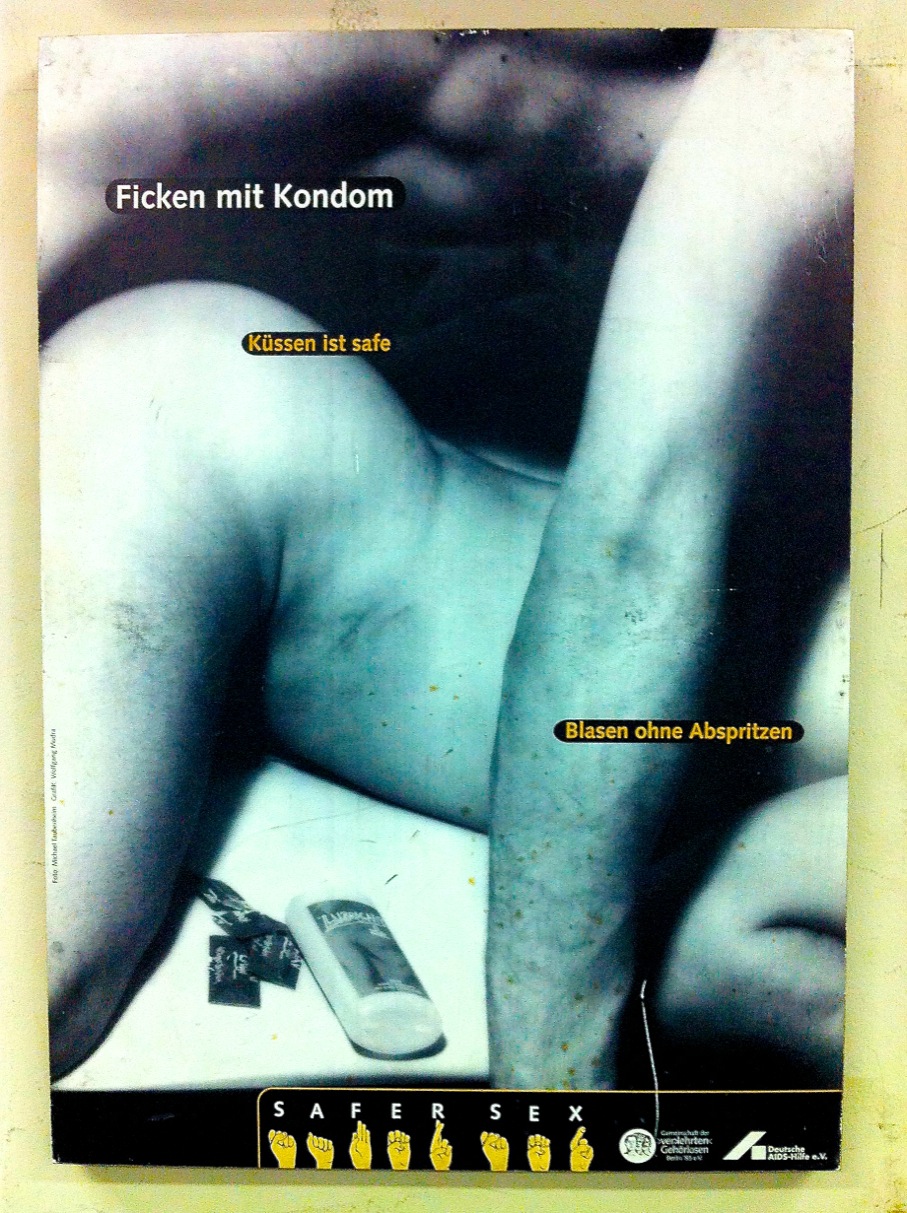 Fuck with a condom. Kissing is safe. Oral sex without ejaculation.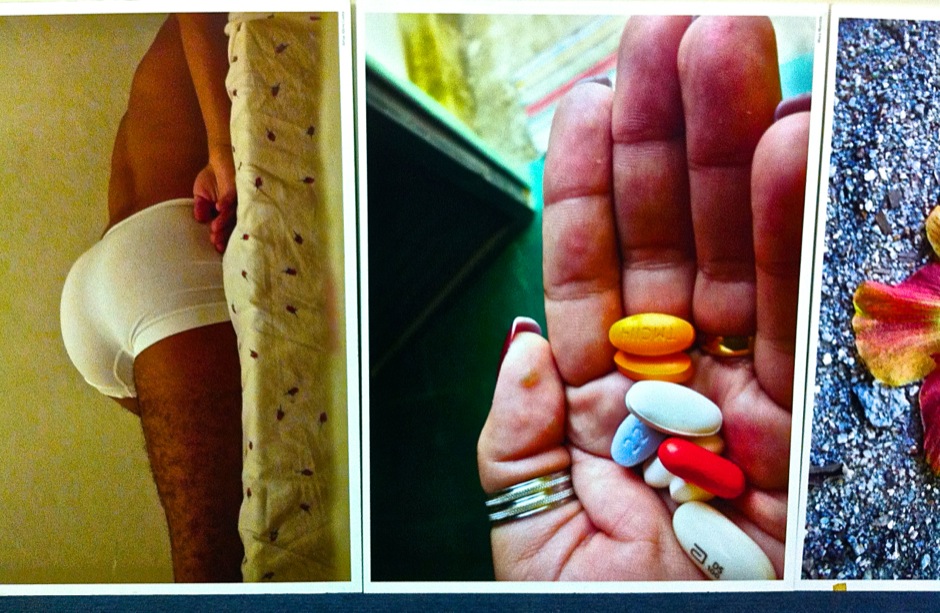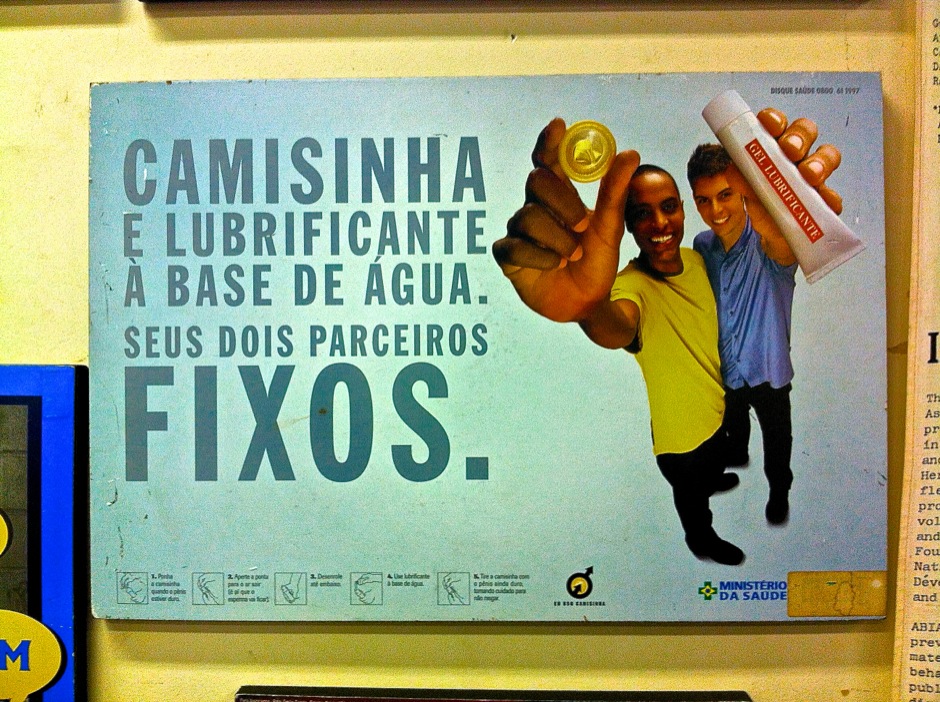 Condoms and water-based lube are your long term partners.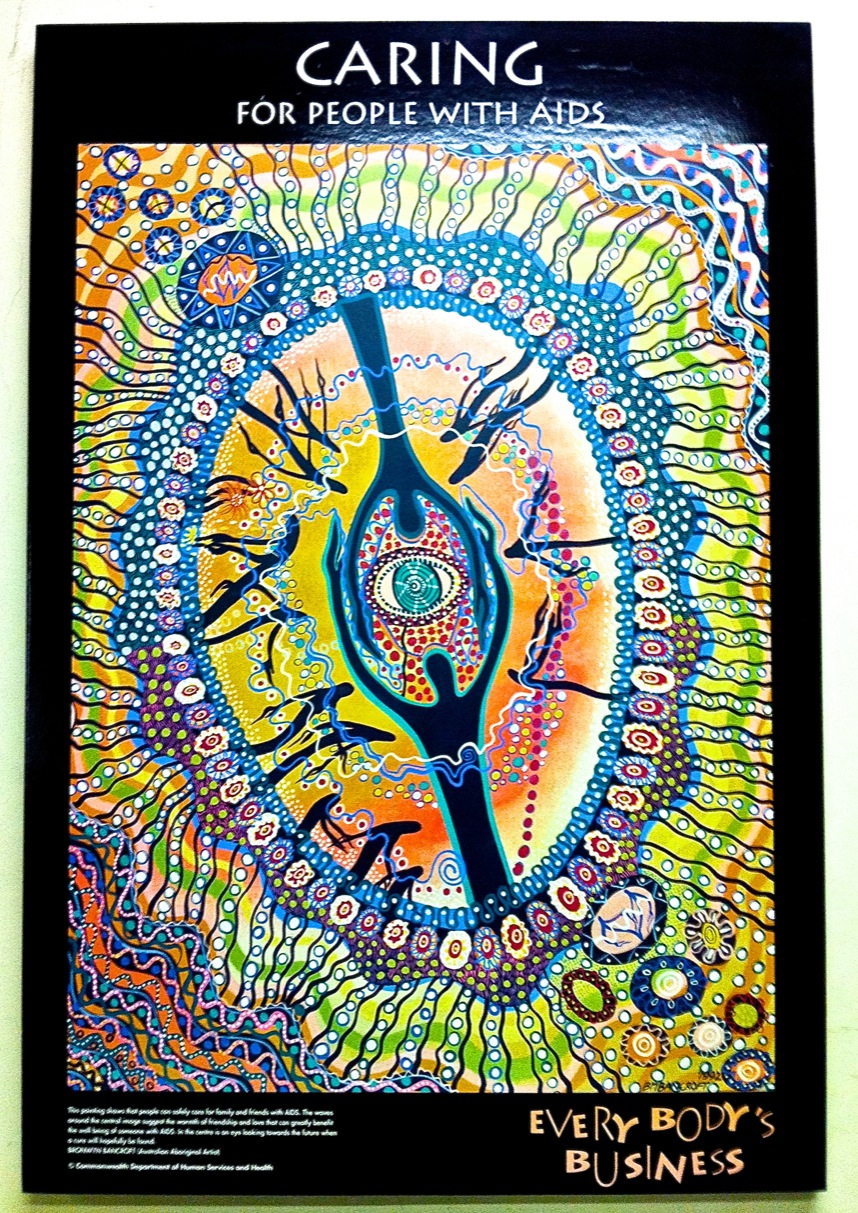 Caring for people with AIDS is everybody's business.
Read on:
Brazil's #1 Puta
Rest in Peace, Gabriela. (link)
Unhappy Prostitutes
Laura Murray is a filmmaker, activist and PhD student studying sex worker activism and politics in Brazil. In an expansion on her blog post published at akissforgabriela.com, Laura explains how the Brazilian Minister of Health celebrated International Prostitute's Day in June – by censoring an HIV prevention campaign. (link)