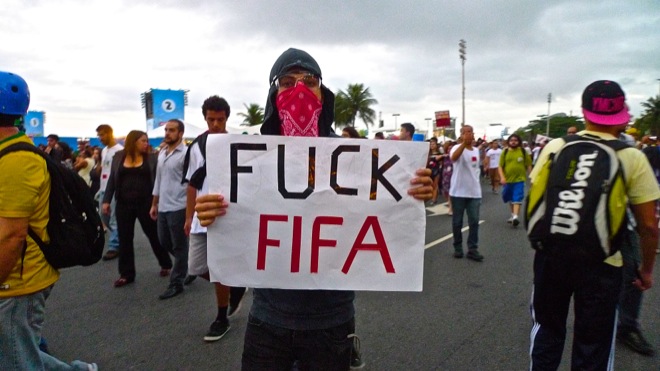 Brazil has spent billions of dollars in taxpayer money on the World Cup and illegally evicted up to 200,000 families across the country to make way for World Cup infrastructure projects.
Including residents of Favela do Metro, who were evicted at gunpoint to make way for a parking lot for Maracana stadium in Rio that has yet to be built.
FIFA, meanwhile, pays no taxes.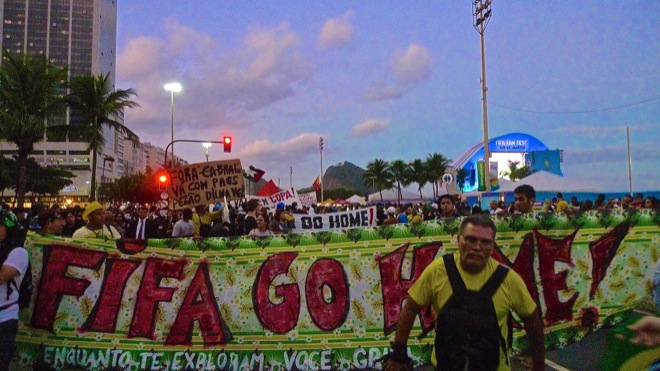 Brazilians are not amused. They've been organizing protests across the country, only to be met with tear gas, rubber bullets, and in Rio this Sunday, live rounds of ammunition.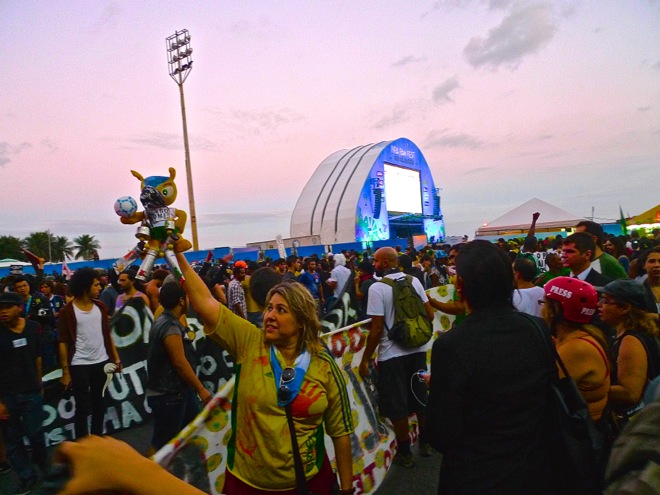 At the World Cup kickoff on June 12, thousands of fans in yellow and green swarmed Copacabana Beach, where they can watch the games for free on the big screen at the FIFA Fan Fest.
Then the protesters came through. This is what it looked like.