Another Carnaval comes and goes.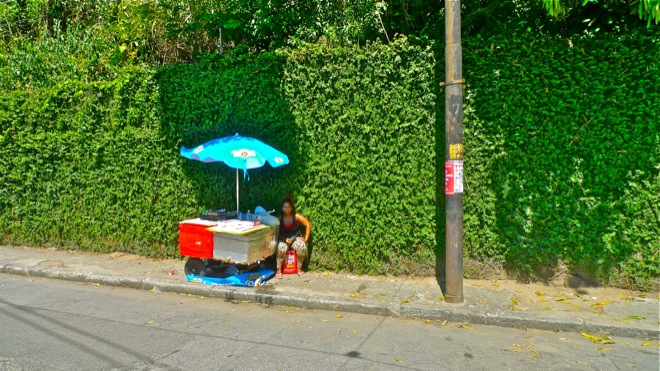 This is the Carmelitas bloco in Santa Teresa.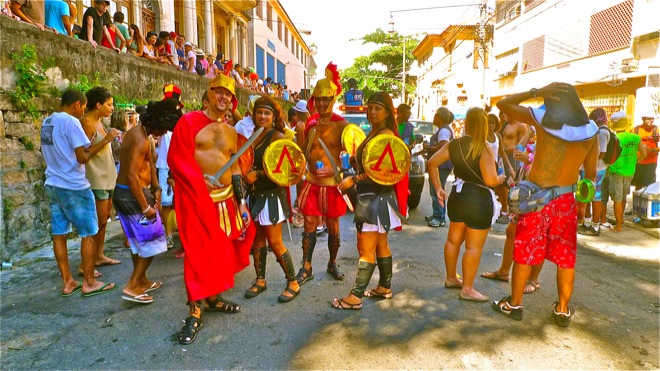 Carmelitas has been paying homage to a nun's convent in the Santa Teresa neighborhood since 1991.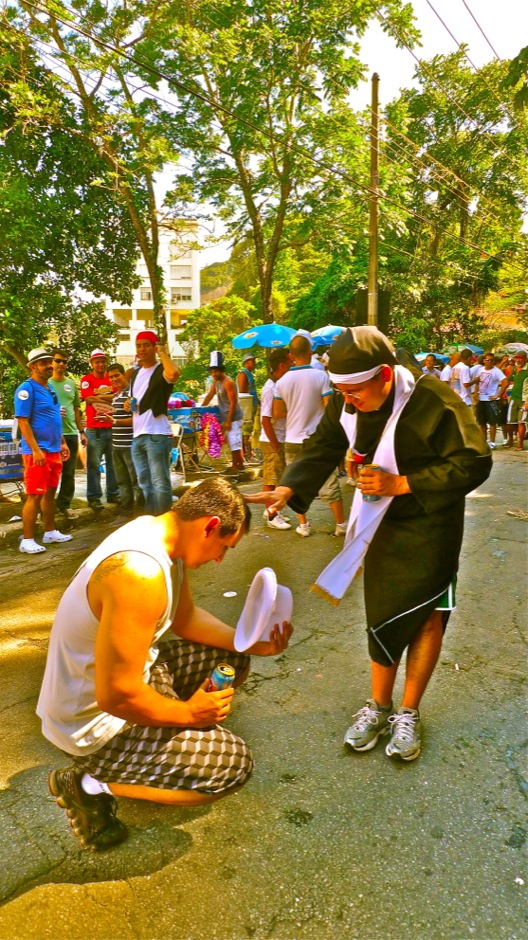 Legend has it, one of the nuns jumped over the convent wall during Carnaval and mixed with the revelers.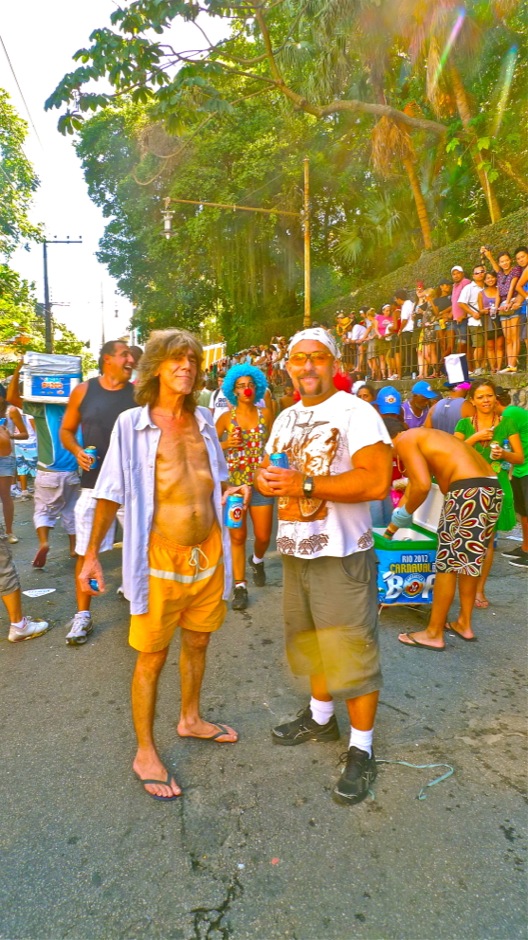 Maybe even with these dudes!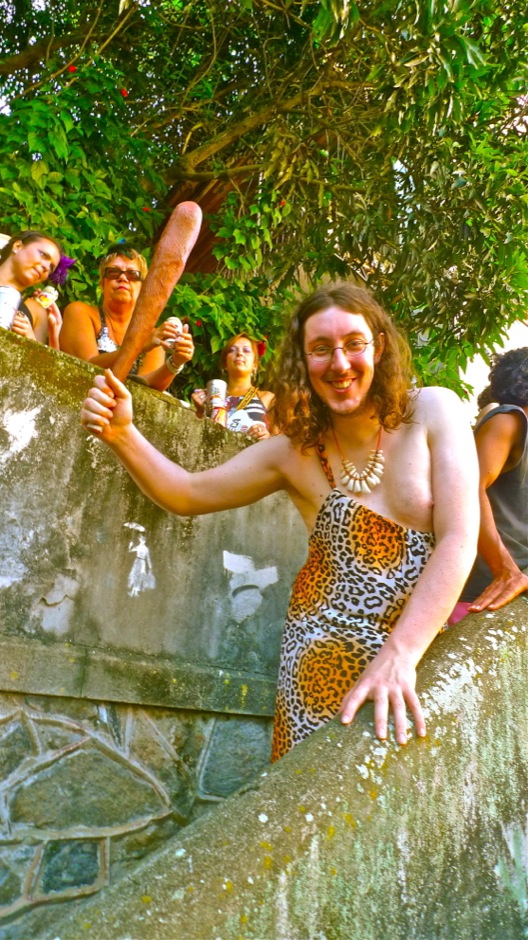 Or this wild man!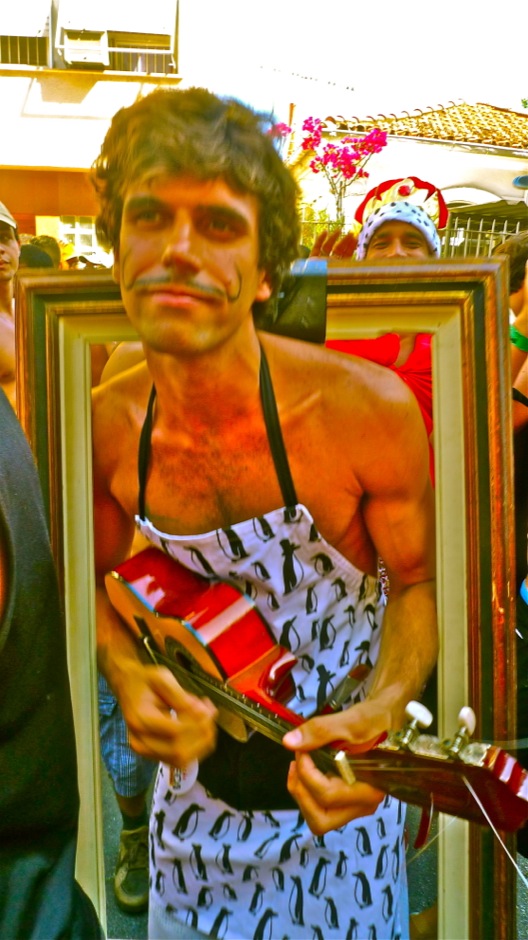 Or this artiste.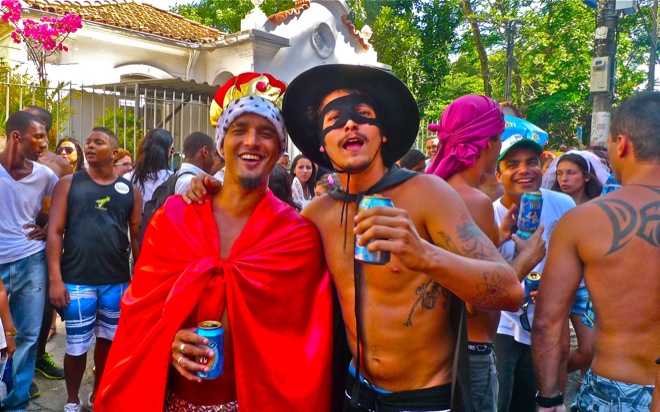 Carmelitas parades twice during Carnaval. Once running with the nun, and once to bring her back. I forget which one this was.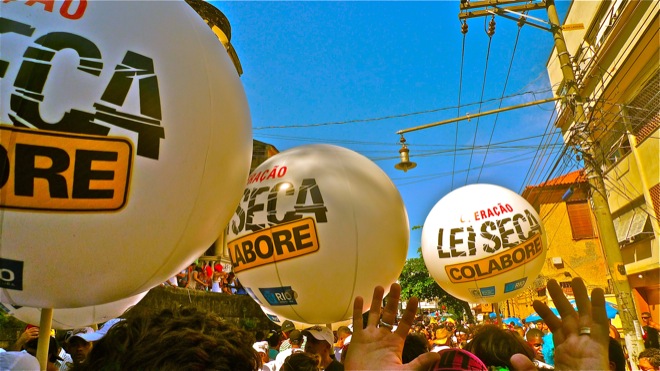 "Operation Dry Law" balloons encouraging you to "collaborate" and not drink and drive.  So we are walking!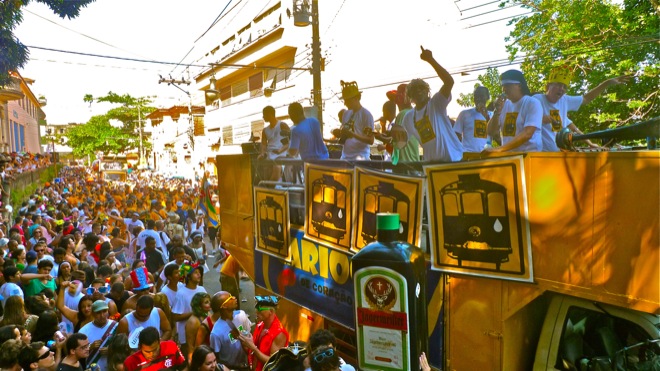 The trolley with a tear is the neighborhood symbol of identity in Santa Teresa.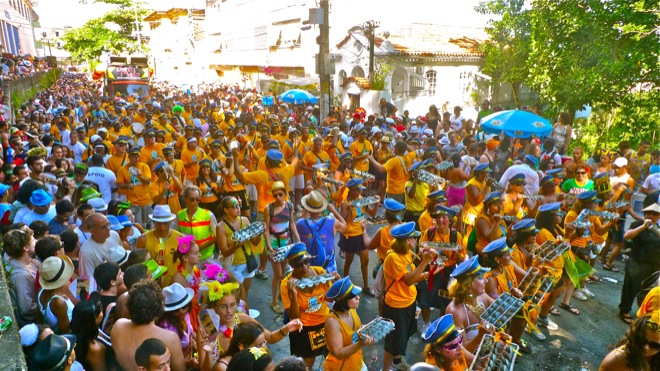 The rallying cry is, "Where's our bonde?" (CADÊ O BONDINHO?)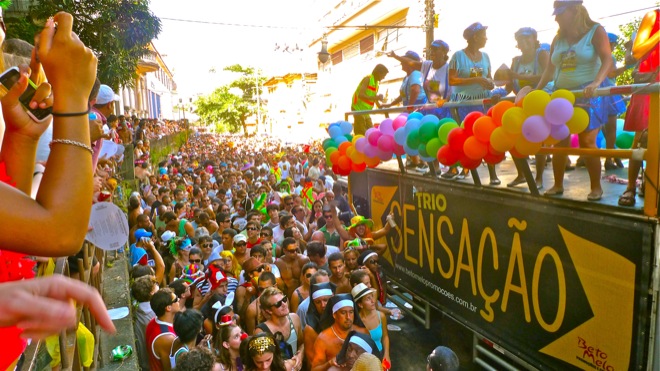 For 100 years, trolleys ran up the steep hill into the Santa Teresa neighborhood, until an accident in 2011 killed 7 people.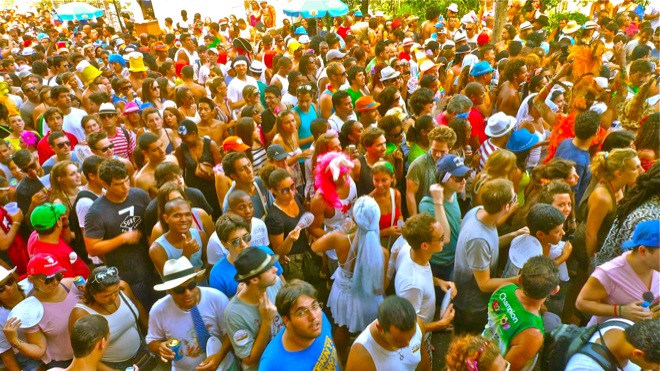 Three years later, there is still no bonde in Santa Teresa. And the neighbors want it back.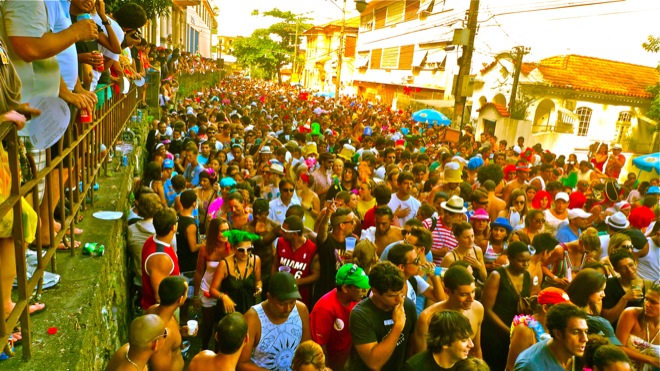 It's been so long, people are stealing parts from the warehouse the historic are being stored in.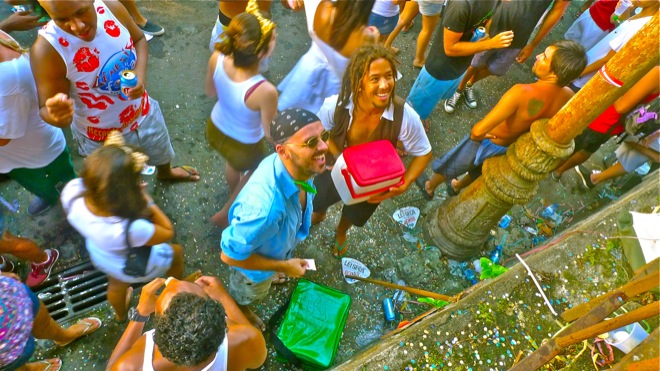 So activist group Meu Rio set up a webcam to monitor the warehouse, and so far 2,747 neighbors have signed up to keep watch.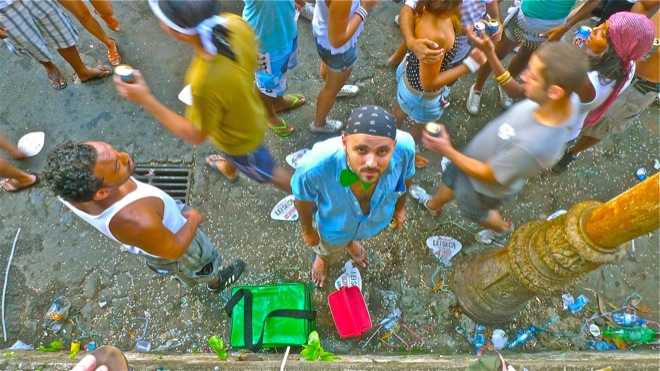 That is what you call community. Love you Santa Teresa!!
Carmelitas photographed during Carnaval, 2012 in Santa Teresa.
MAIS CARNAVAL

Rio just finished throwing the biggest street party on the planet.
But will there be enough port-a-potties?? (link)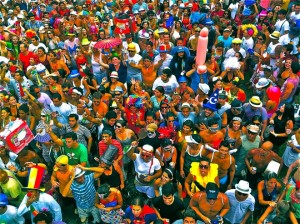 Flamengo Beach is about to get crazy. It's time for the Flying Orchestra!  (link)