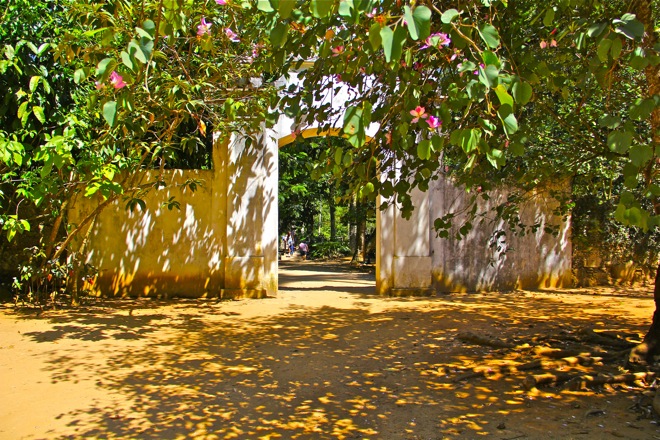 For me, the magic center of Rio de Janeiro is its Botanical Garden.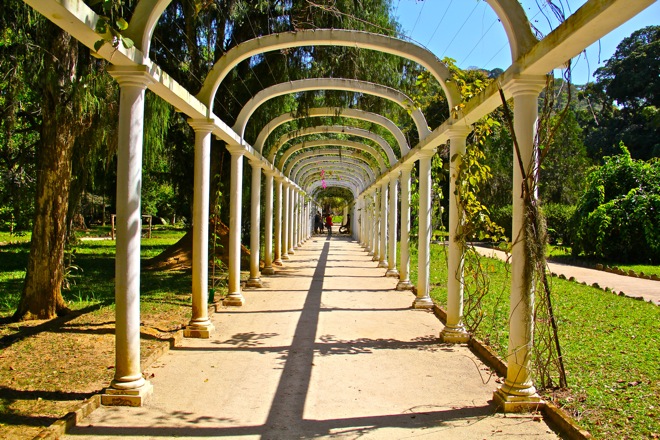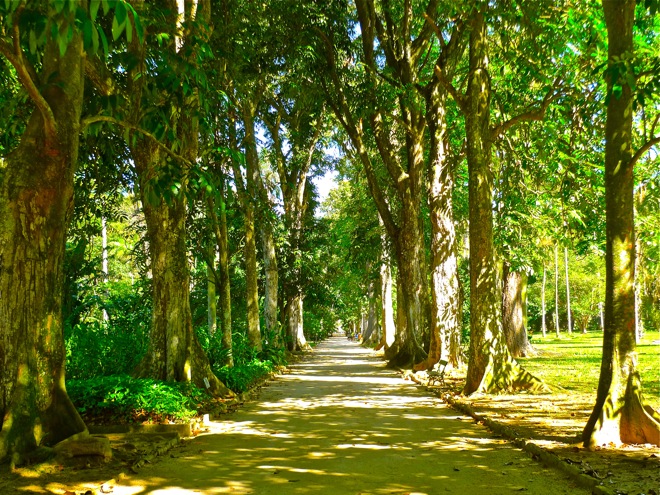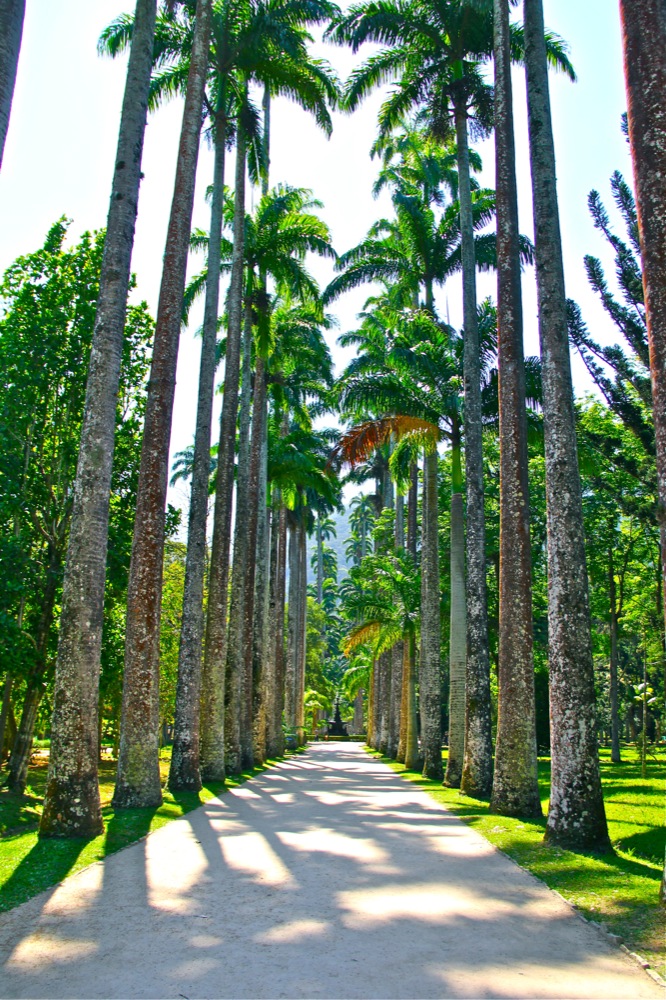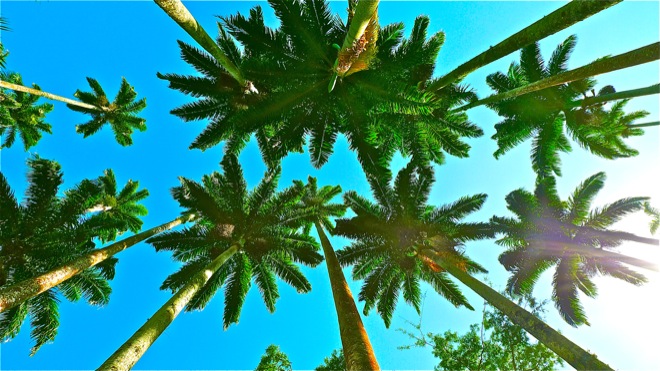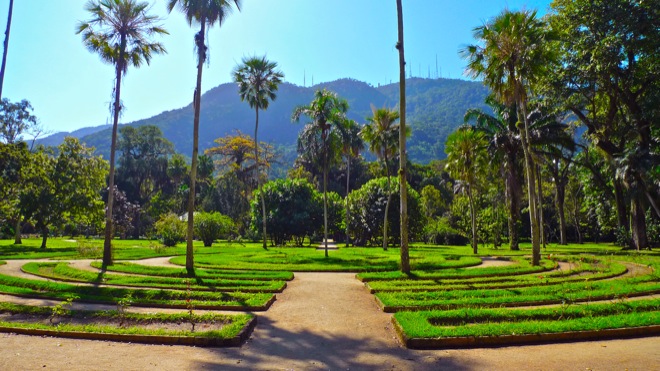 But I should denounce the fact that this magical center harbors a tragic episode: the separation of two lovers.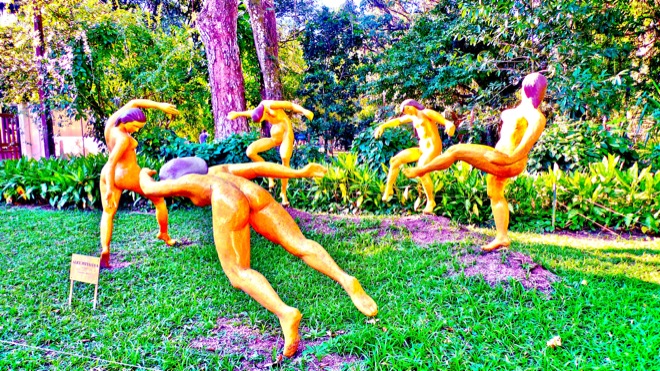 The lovers are still in the garden, the nymph Eco and Narciso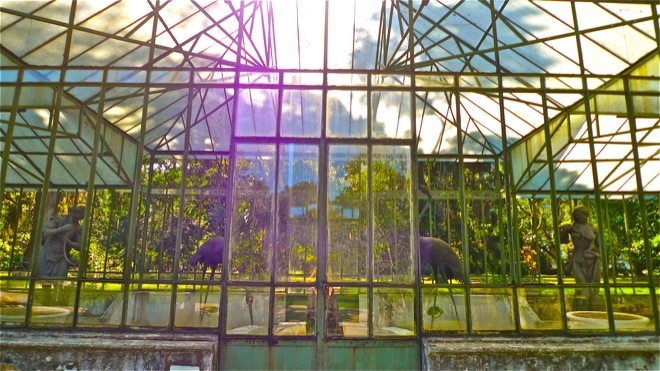 But further from each other than when they were alive.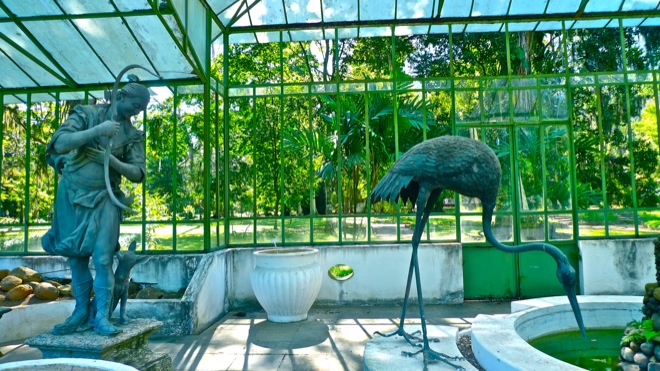 The whole world knows that Eco was hopelessly in love with Narciso, who was hopelessly in love with himself.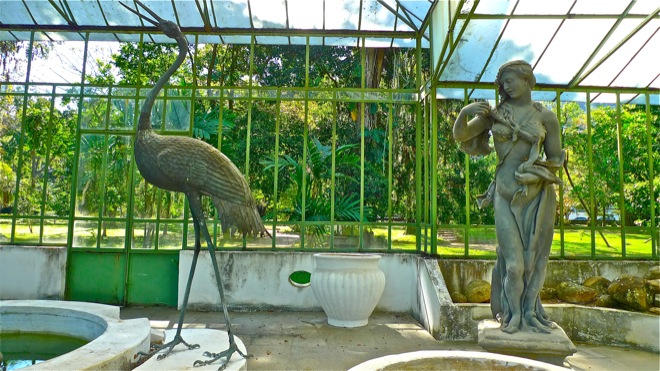 Eco defined love. So much so, the beautiful Nymph she was, that only her voice was left, her echo.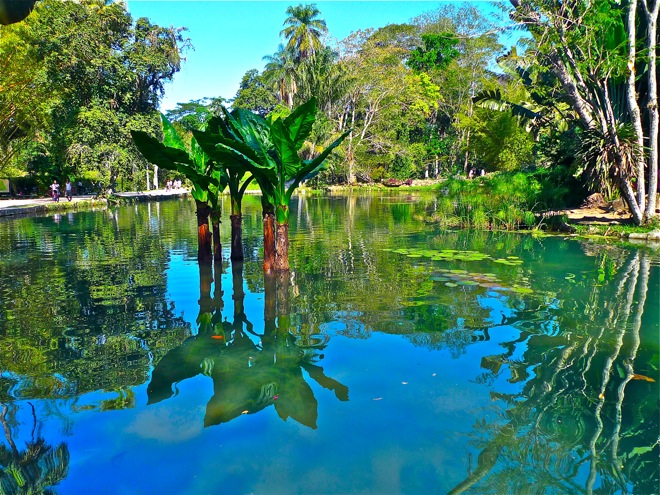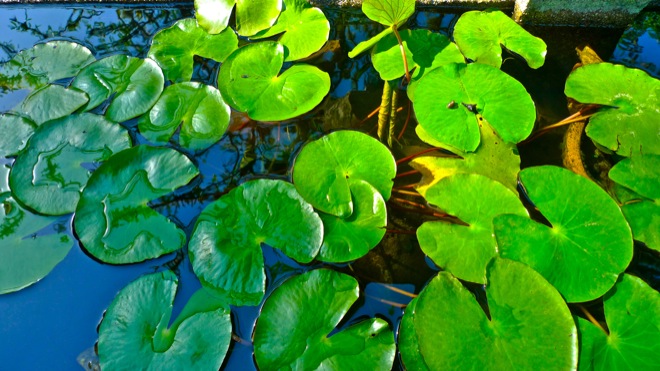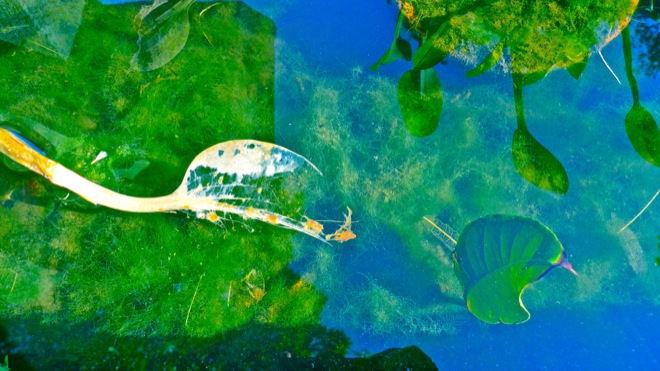 The great Rio sculptor Master Valentine (Mestre Valentim, 1750-1813) decided to eternalize the exact moment Eco still had hopes of conquering Narciso.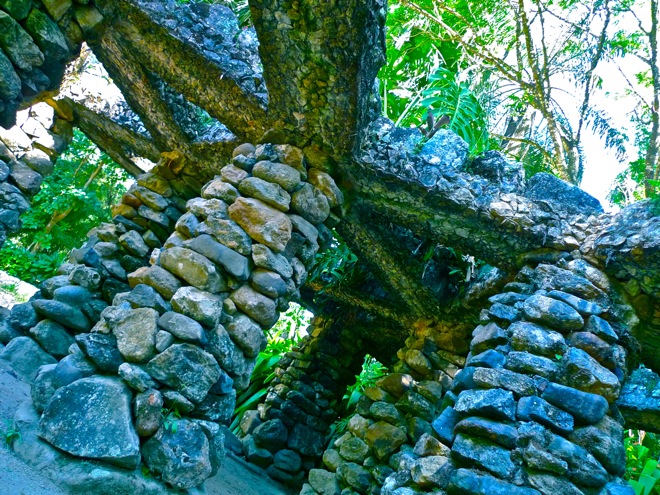 He made a majestic fountain of rocks that had bronze ducks in the middle of it, and statues of Eco and Narisco all around, each with their own water basin.
Eco, on her pedestal, looked at Narciso.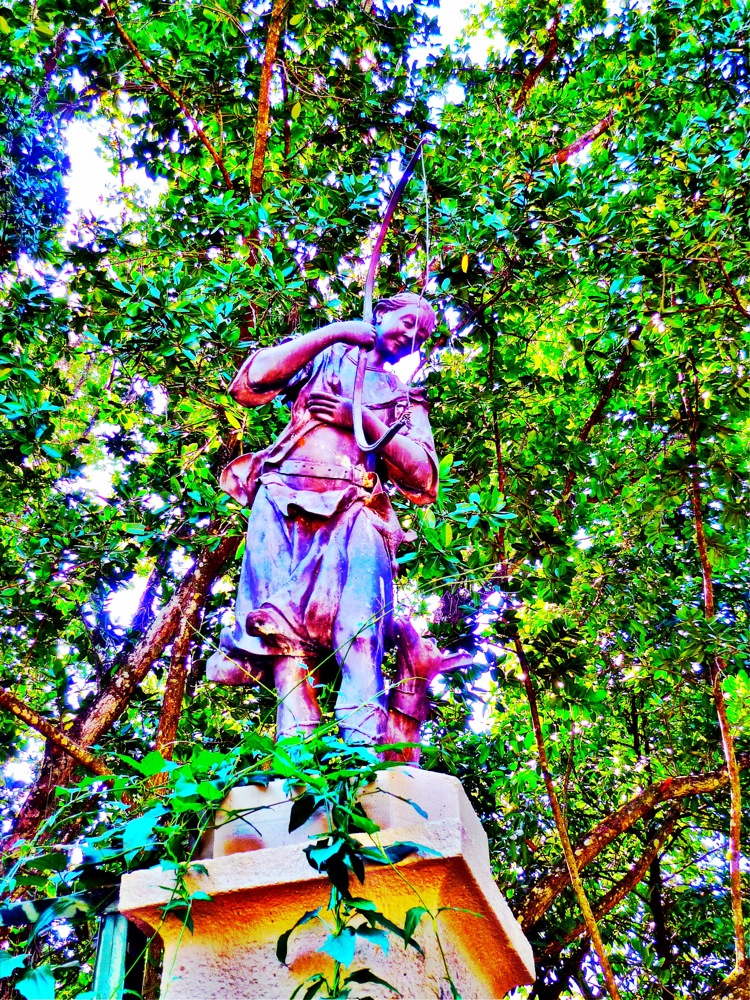 Narciso just looked in his basin of water, at his own reflection.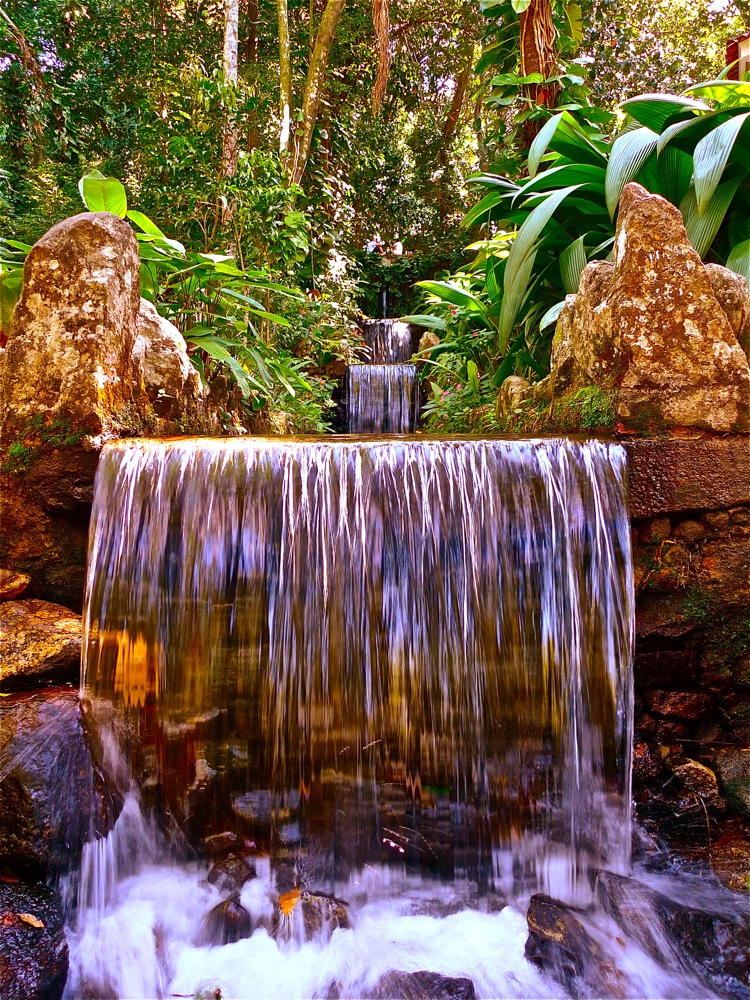 There was no other way to sculpt Narciso.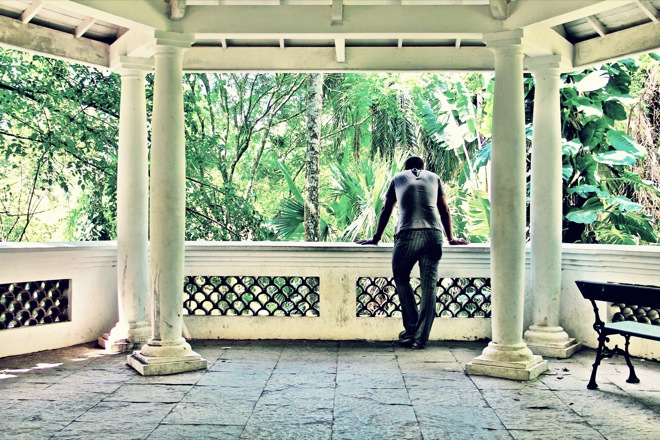 So Master Valentine did what he could with his beautiful fountain.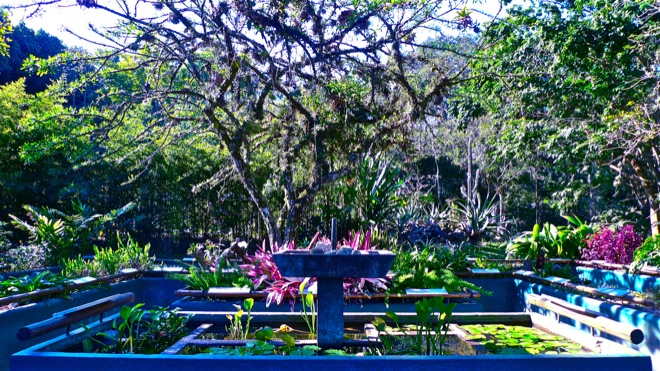 Now all that's left is artifacts of disconnected love, scattered about a garden in Rio.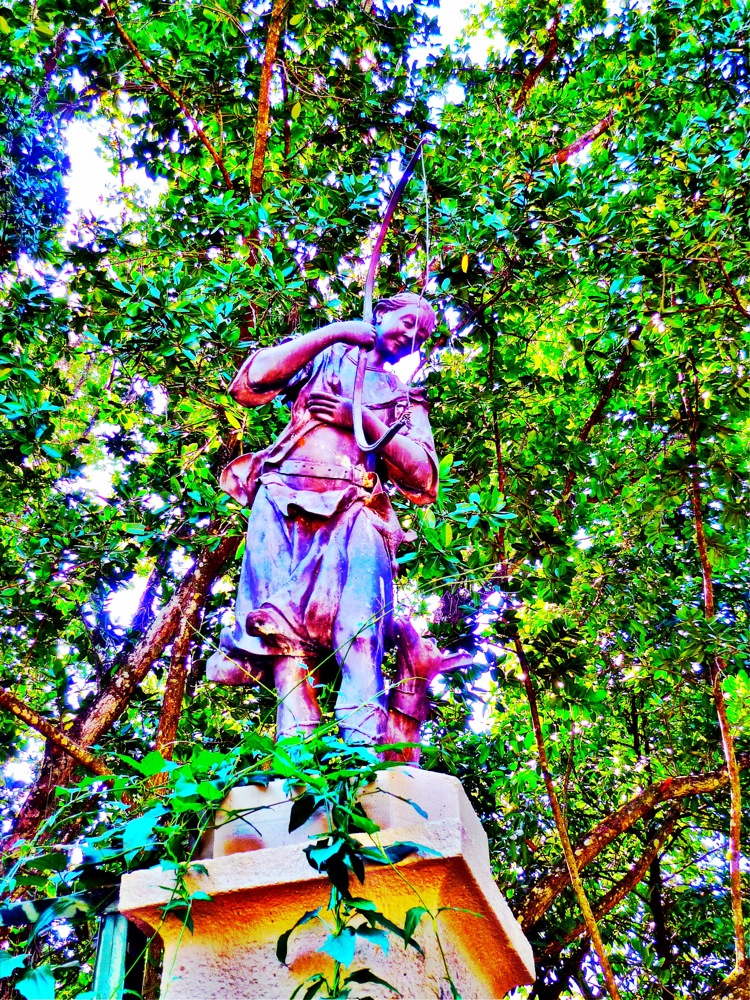 Our garden is not a garden anymore; without us it weeps.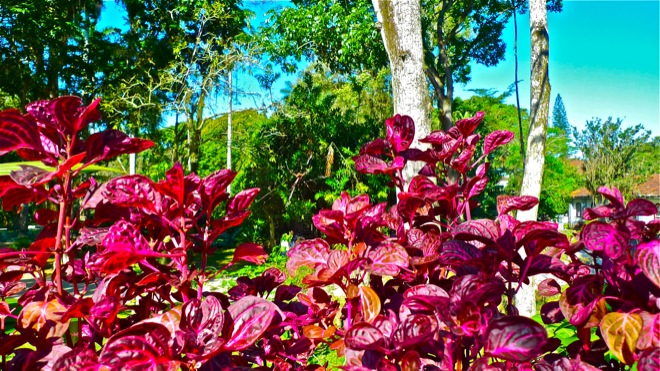 Excerpts of this text are from a placard bearing a description of the Amantes Separados sculptures in Rio's Botanical Garden.