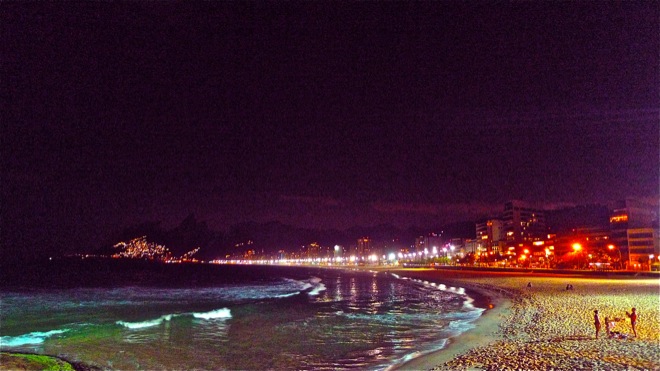 Nightfall in Ipanema.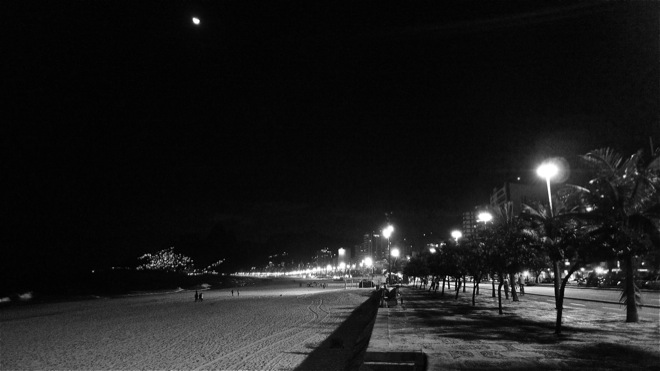 At the end of Ipanema beach

There is a palm tree tunnel.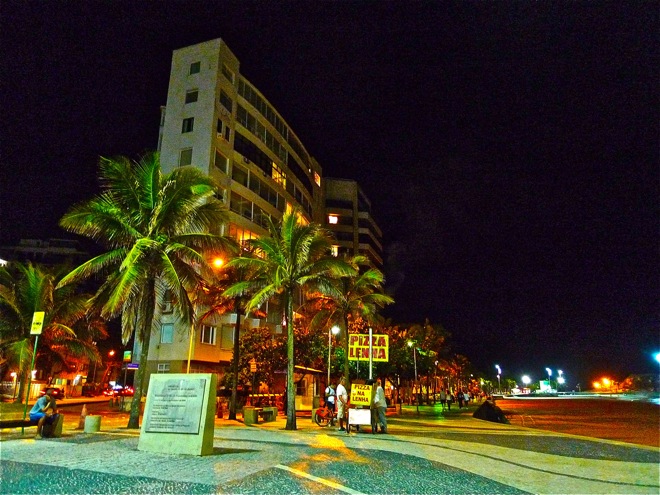 At the end of the tunnel, the cars disappear and it's all boardwalk and beach.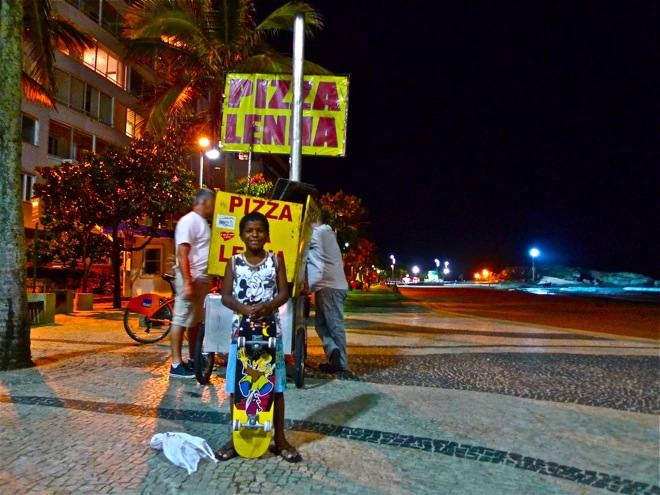 Victor is charming passing ladies into buying him pizza.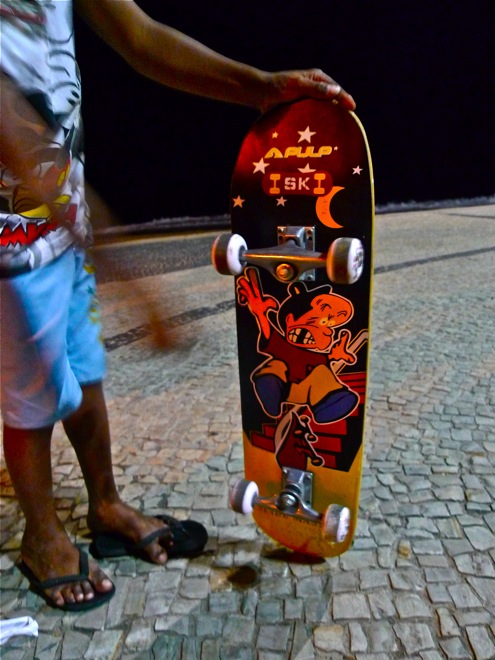 He wants you to see his skateboard.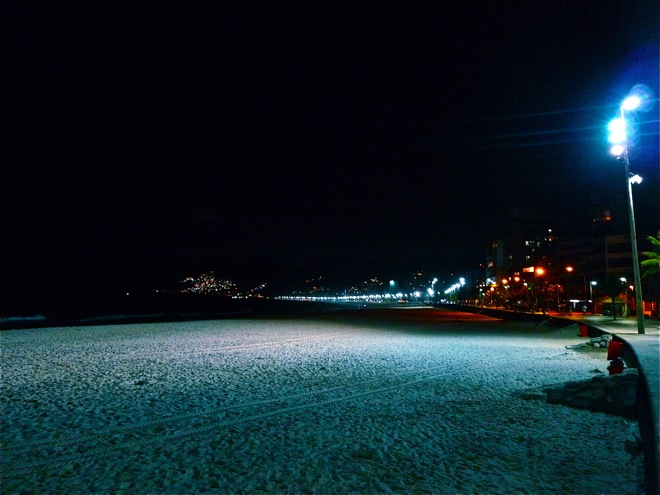 This is the end of Ipanema.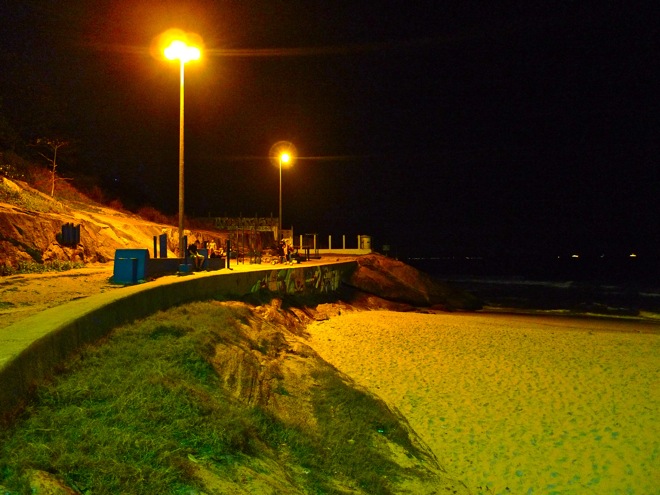 Where the boardwalk ends and Devil's Beach begins.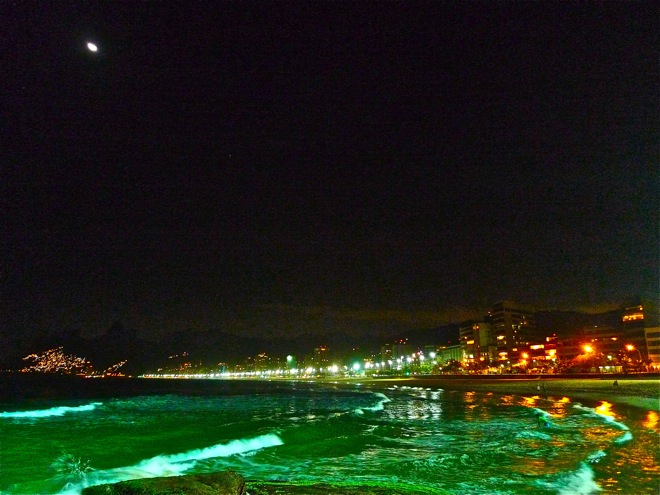 When I look at Rio I always see rainbows.
More Ipanema on RioChromatic
Sundays in Ipanema, the city turns the southbound lanes into a pedestrian playground. (link)