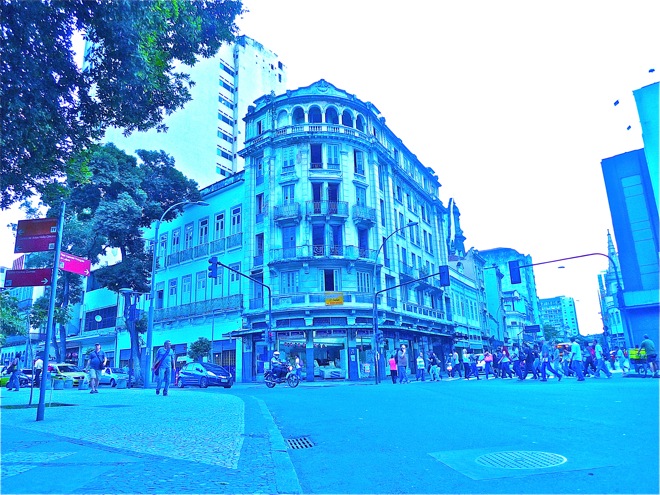 PARIS IN LIMBO: French hotelier François-Xavier Dussol invites me to capture the final days of abandon at the Hotel Paris before it breathes new life as downtown Rio's first 5-star hotel.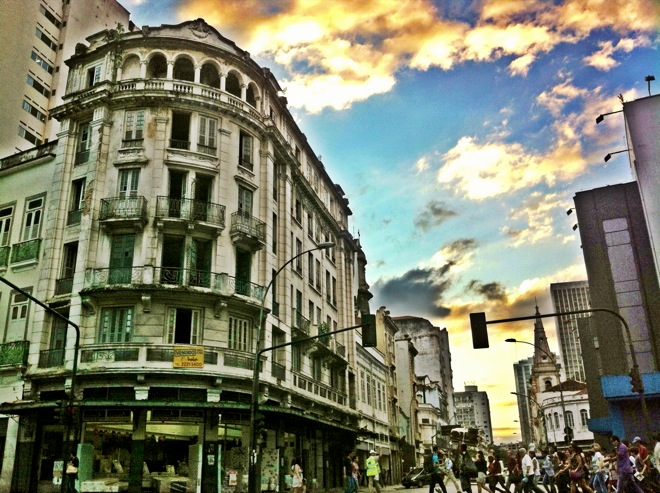 The wreckage is beautiful.
We enter an unmarked door next to a mattress store bathed in limelight.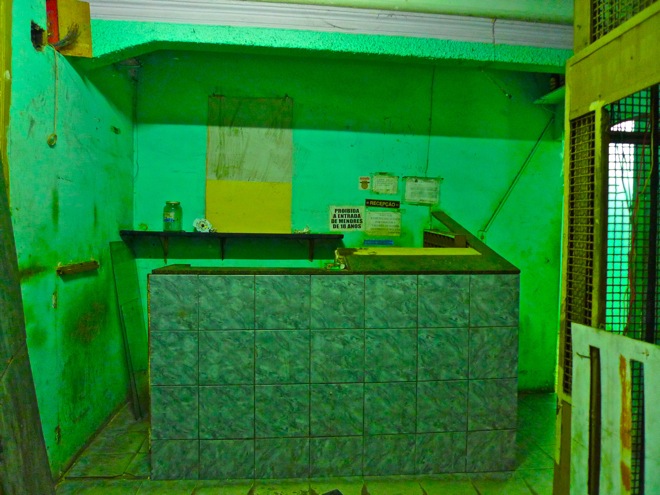 A sign behind the reception reads, "It is prohibited to walk the hallways in your lingerie or towel."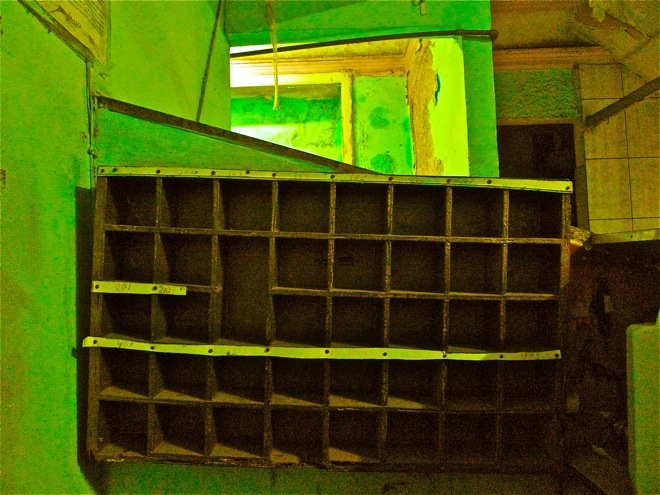 The keys are all gone and so are all the guests.
Let's take the stairs.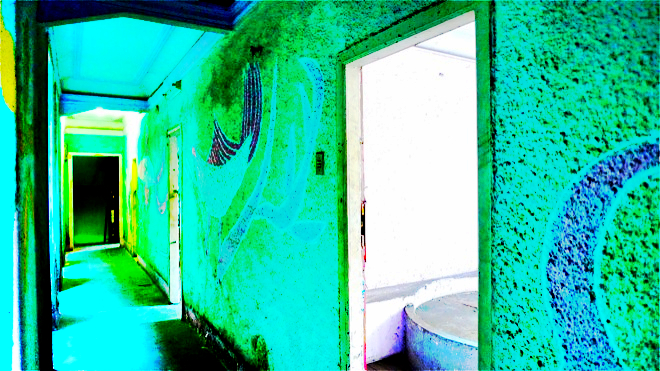 The first floor was for fucking.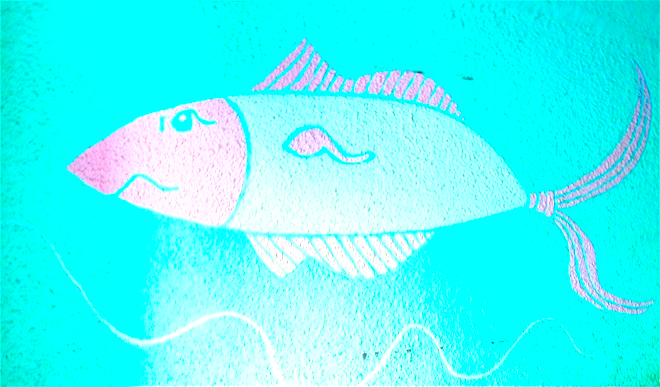 And art.
And the headquarters of Brazil's leading prostitutes rights organization.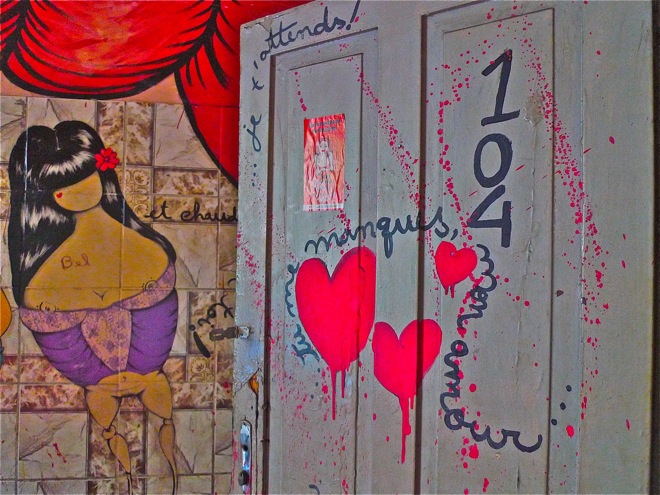 Entrez-vous!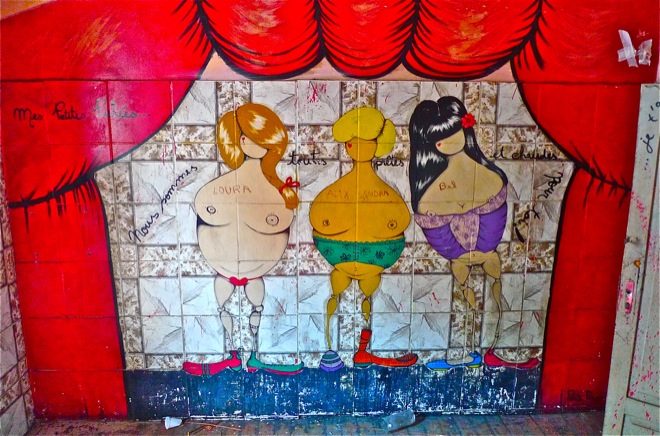 The ladies of #104 welcome you to the Hotel Paris.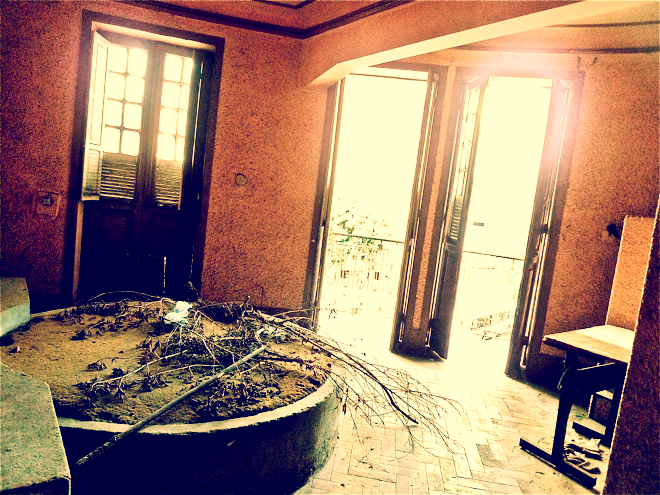 It's been years since anyone stayed here.
Has it been that long?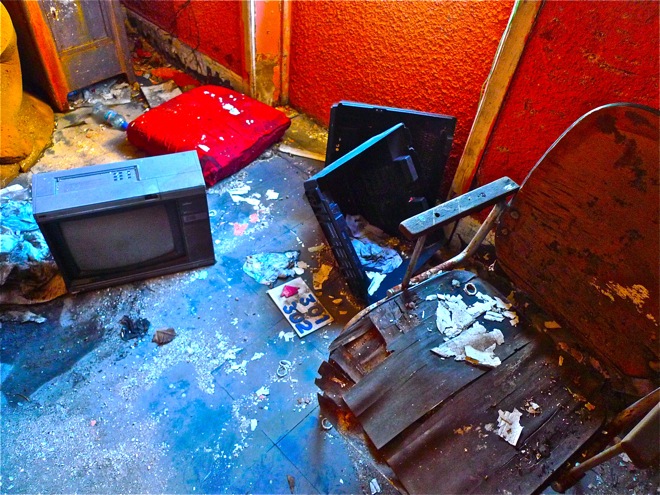 Even the owner's gone. He went to jail.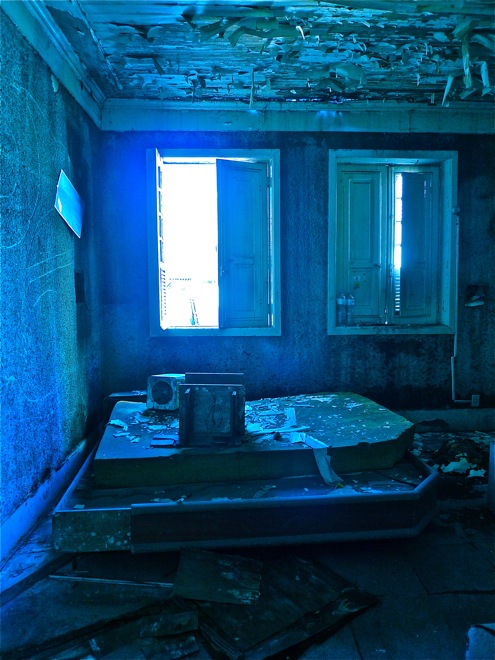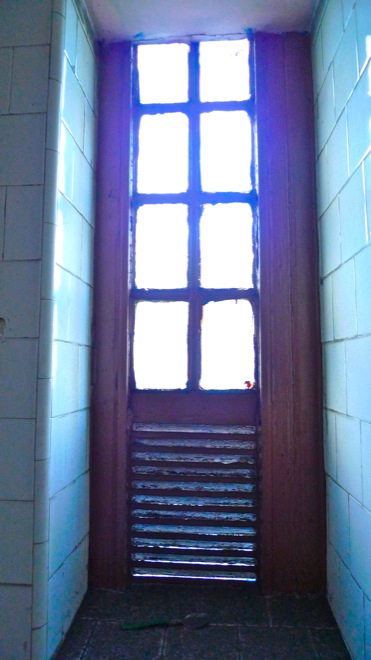 Not because he owned a brothel. It's because he owned an illegal monkey.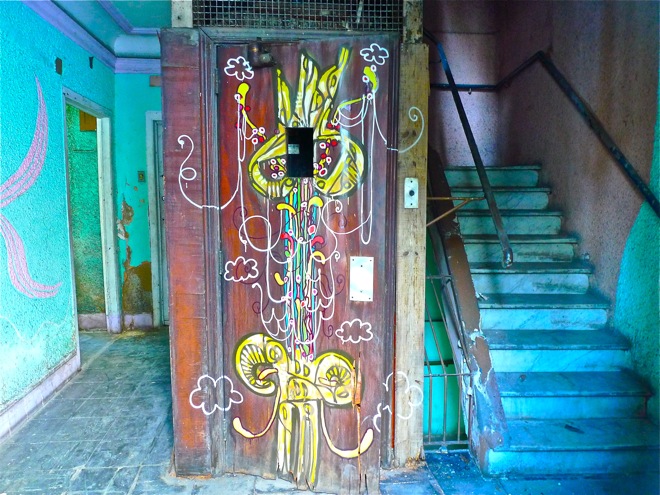 Open. Close.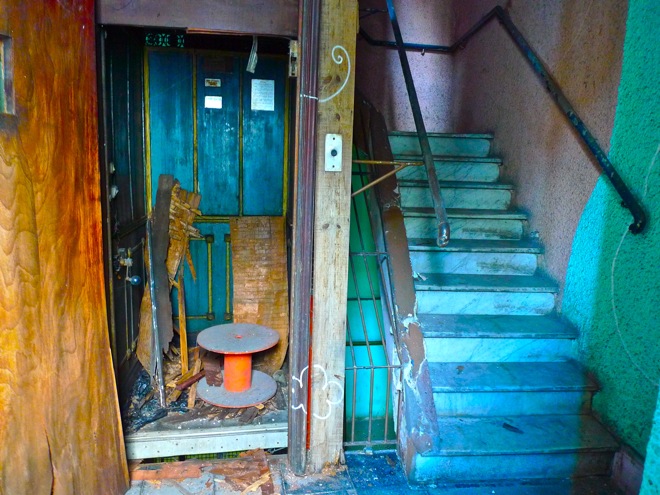 The third floor and up was living quarters for girls from all over Brazil.
Obviously in better repair before the last few years of abandon and tropical elements sieged what was left behind.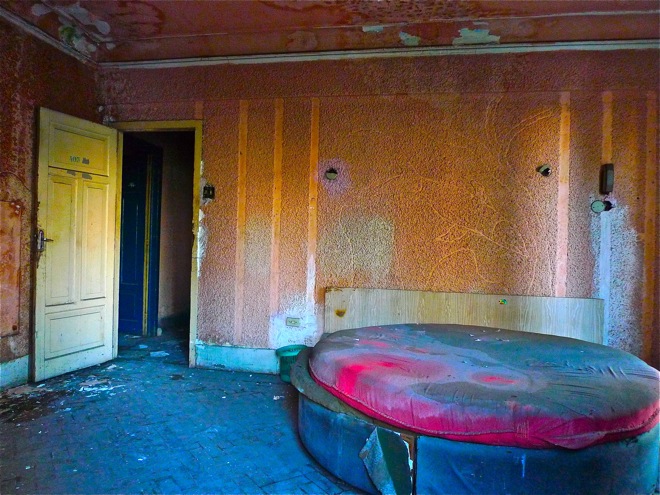 I want this room.
A room with a view and a hot pink circle bed.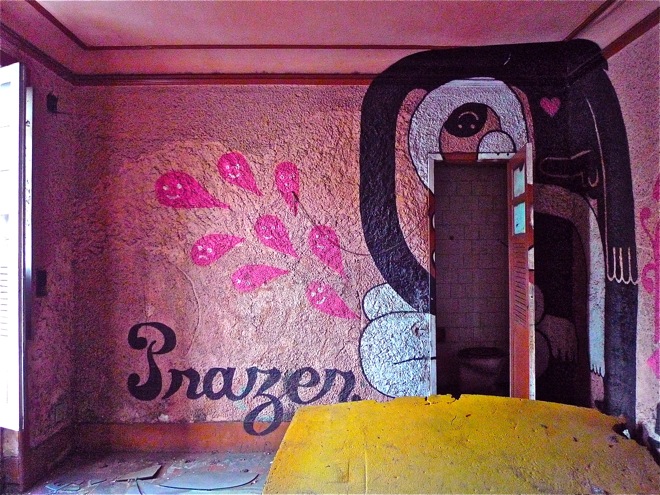 Room #301. A guy named Paulino lived here.
He used to be the manager and security guard for Hotel Paris.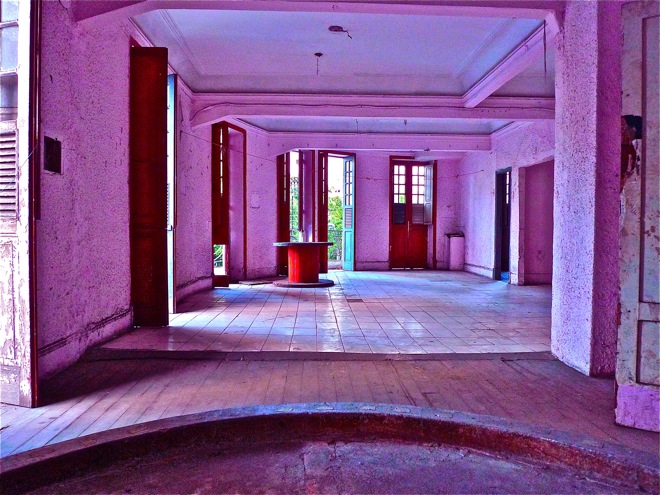 This was his favorite room because this is where all the big swing parties went down.
"Eu participei de todas."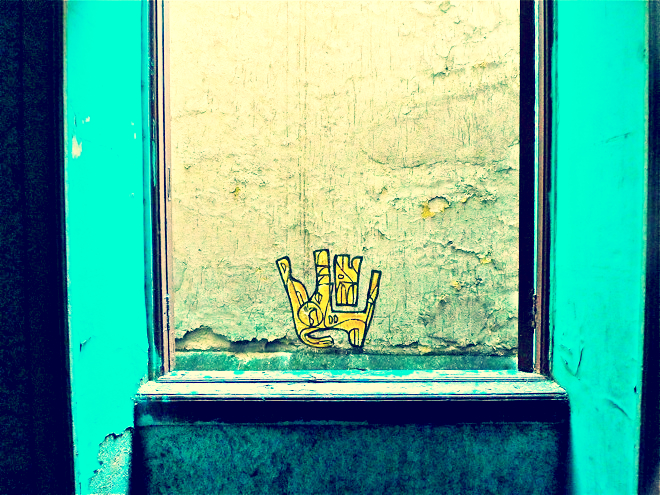 The craziest thing he ever saw happened in this window.
It was a big swing party, and the place was packed.
Paulino was sitting at a desk down the hall crowd controlling with a one in, one-out policy.
He saw a couple having sex in this window, "pretty fucking hard."
Then the girl disappeared.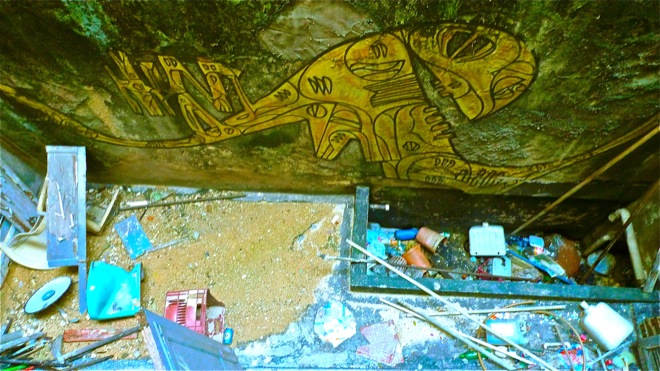 This is where she landed.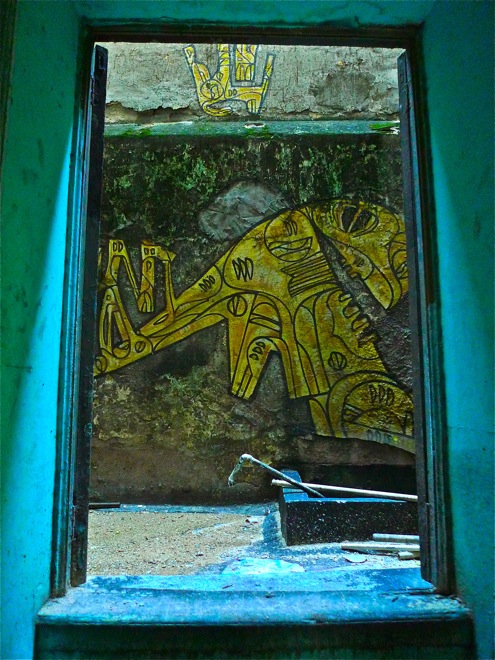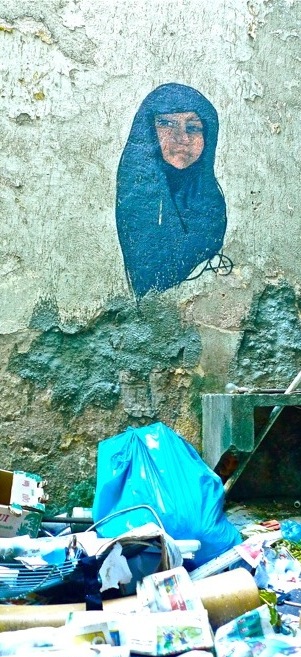 Back on the first floor with a broken leg, next to this chick.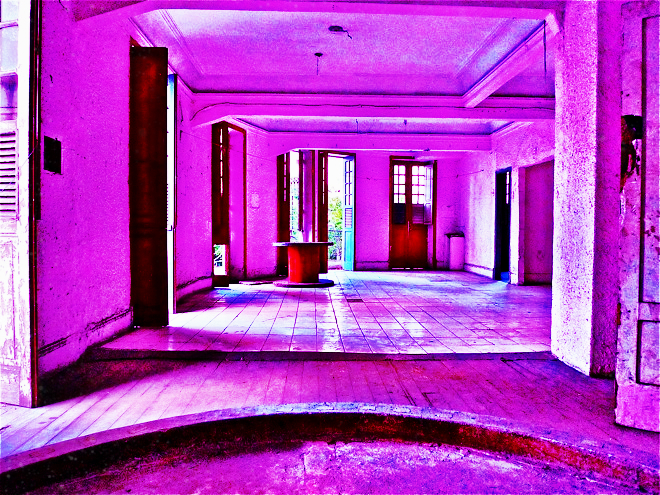 She was back at the next swing party fucking with a cast on her leg.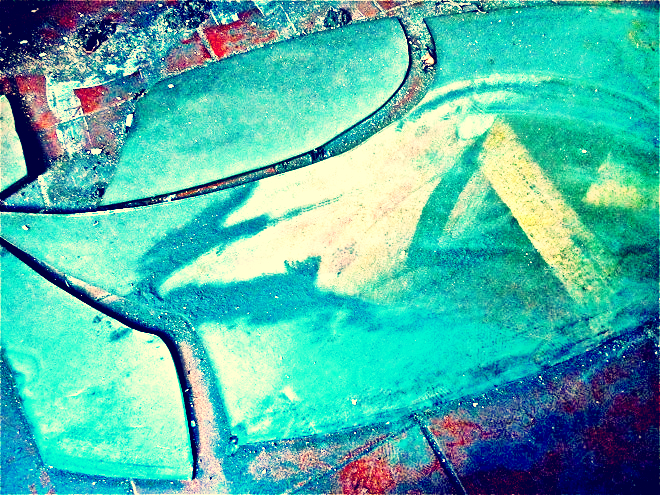 Seven years bad luck.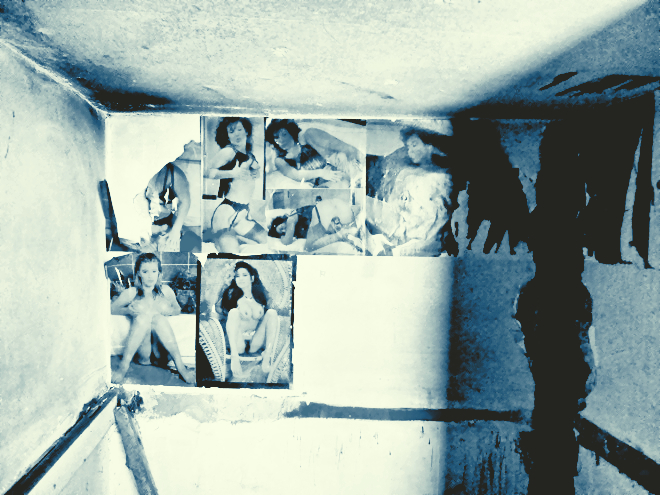 Detail of the janitor's closet.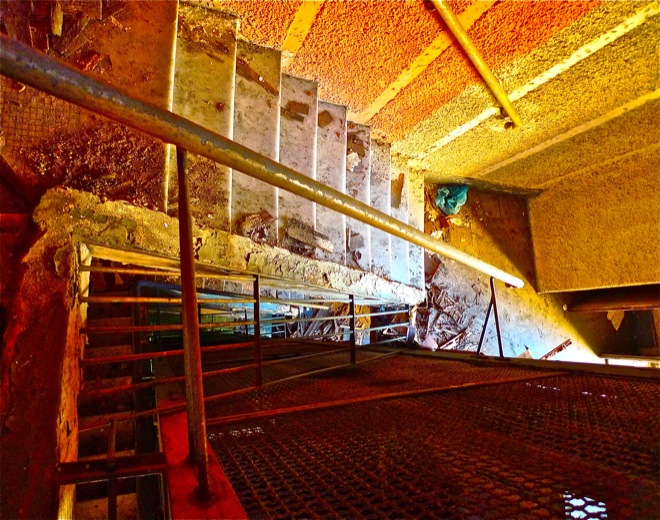 Keep climbing…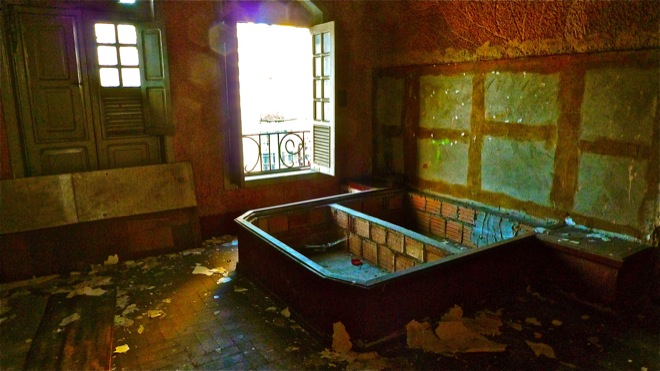 There's more rooms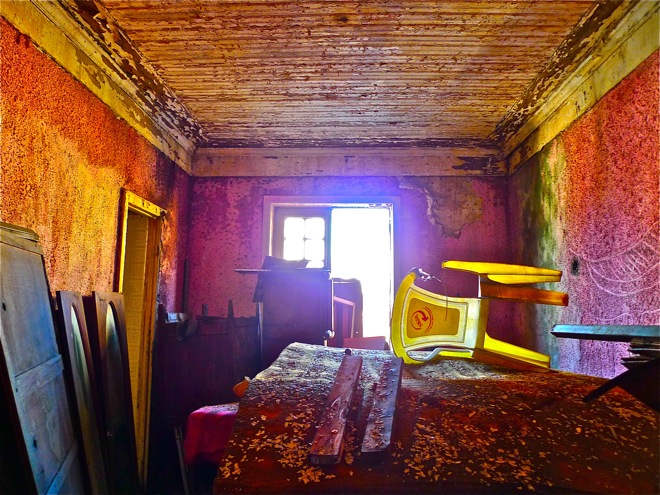 And rooms with mattresses
And rooms with views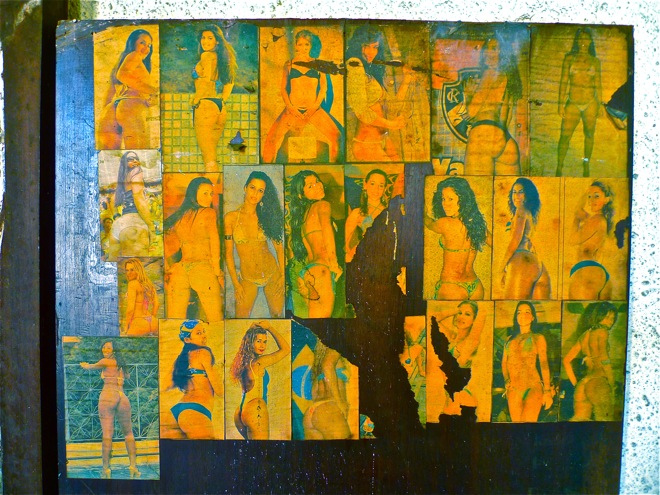 And vintage nudes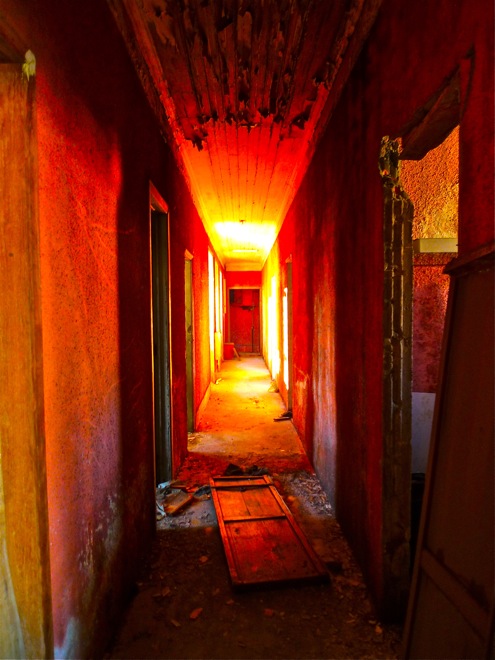 And stories we'll never know.
Special thanks to François.