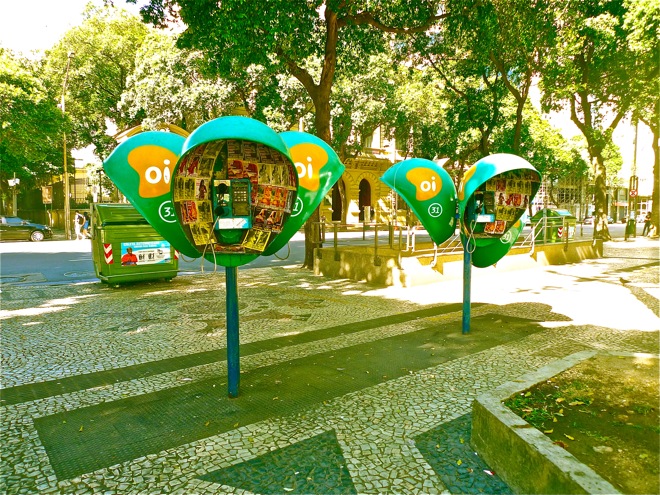 "Horrific," he says. "How is a child supposed to use this phone? "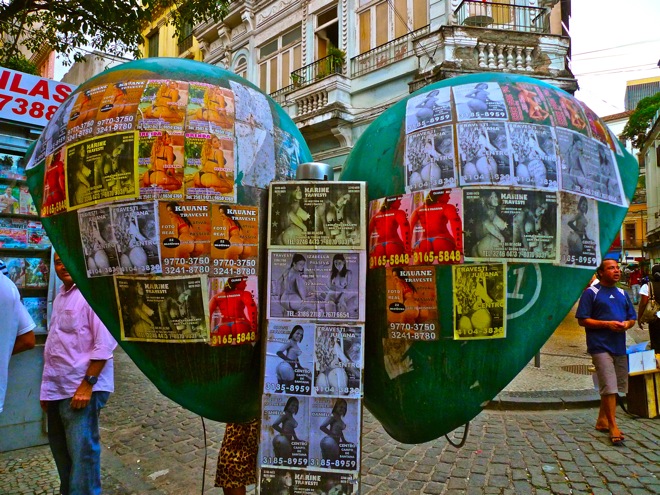 I'm in Praça Tiradentes in downtown Rio, and I've just taken this picture of phone sex… public phones adorned inside and sometimes out with sex ads, mostly for travestis, as far as I can see… one of the last visible vestiges of a sex culture under siege by the city government eager to pretty things up for the arrival of the gringos for World Cup and the 2016 Olympics.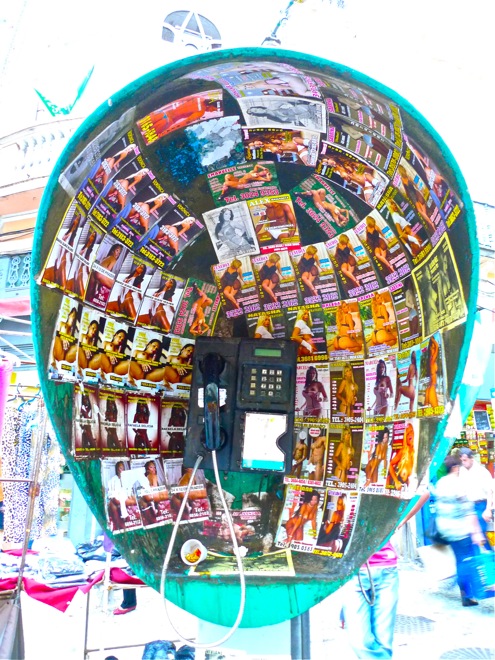 This might be the first time a man has approached me on the street in Rio with an intent other than, in the eternal words of Chris Rock, "Every time a man's being nice to you, he's offering you dick."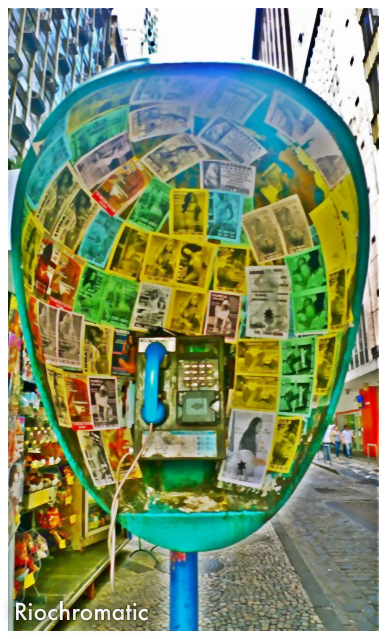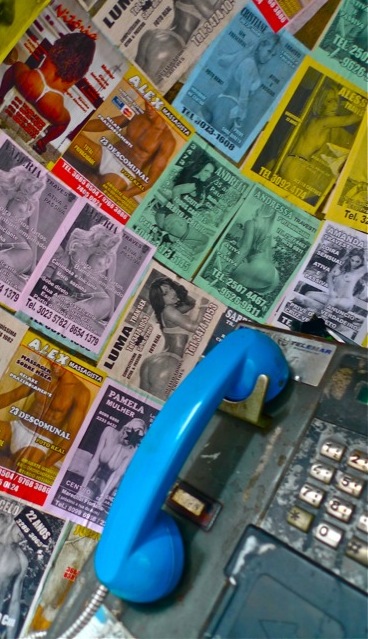 He asks me what I think of the sex ads. I tell him I think they are interesting. He asks me what he's supposed to do when his niece wants to use the phone.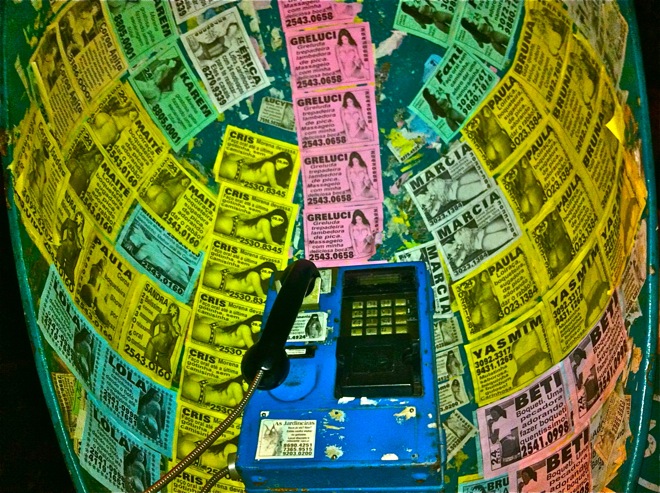 Isn't that what cell phones are for?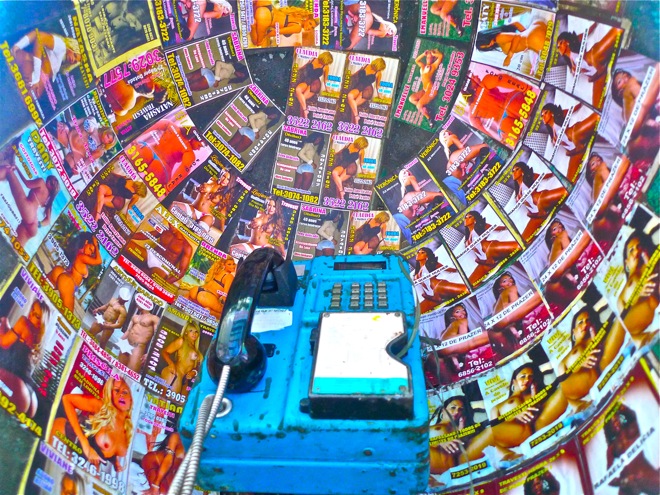 "Pay phone" in Portuguese is Orelhão – literally, "big ear."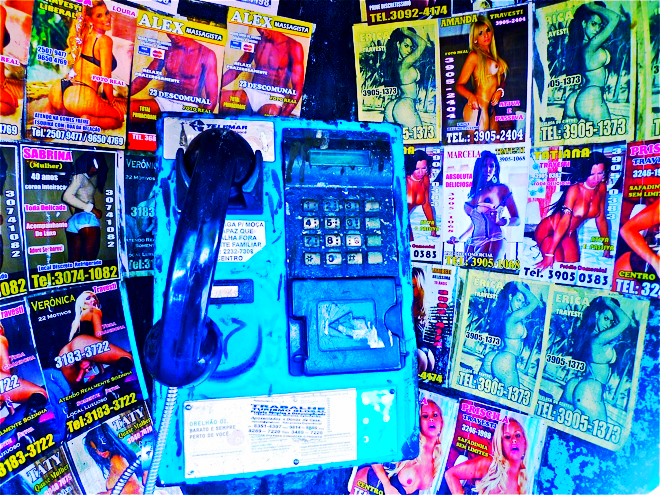 If the existence of the internet and the iPhone and knockoff iPhones wasn't enough of an assault on the analog era of pay phones and print ads, as if they are used for much these days besides melodramatic movie scenes, cigarette in hand, drop-in-a-quarter-and-call-someone-who-cares style, it is now illegal to post sex ads in pay phones in Rio.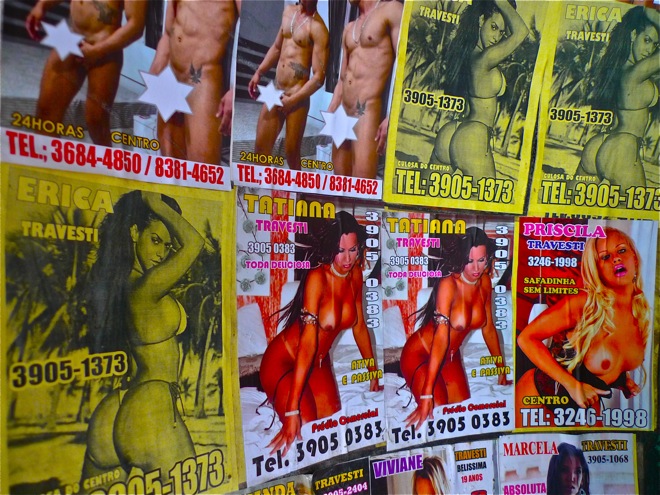 Sex anthropologist Thaddeus Blanchette says it's not a new law, but the application of an existing law against "defacement of public property," and it's punishable by 5-15 years in prison.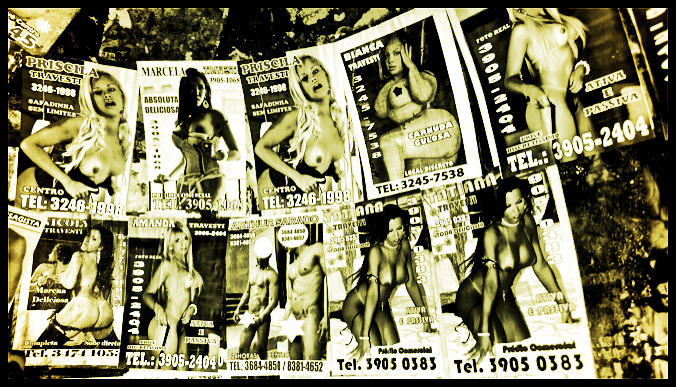 Whereas selling sex remains "not illegal."
More RioChromatic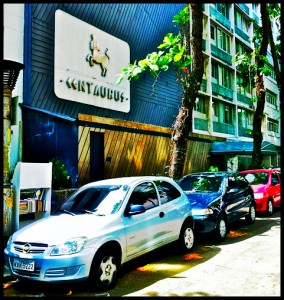 Sayonara Centaurus: The Olympic City takes aim at a pricey brothel popular with tourists in its latest effort to clean up Rio's image abroad. (link)