Flamengo Beach is about to get crazy. It's time for the Flying Orchestra!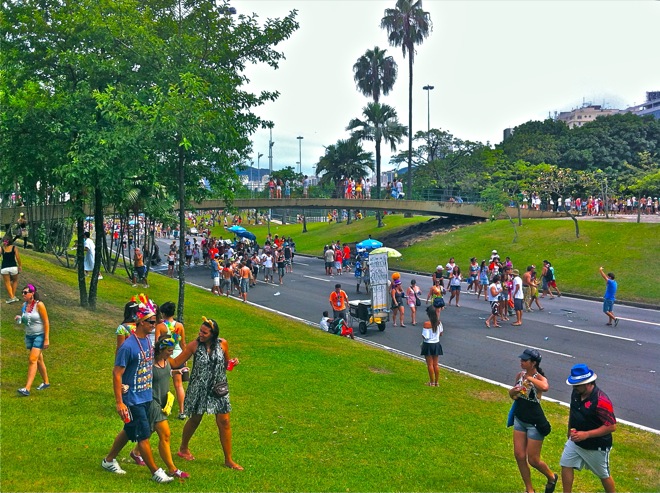 The Orquestra Voadora ("Flying Orchestra") is a band of musicians that met in 2008 playing in different Carnaval street parades and decided they wanted to bring the funk year round. Their Carnaval party kicks off at 3pm on Carnaval Tuesday.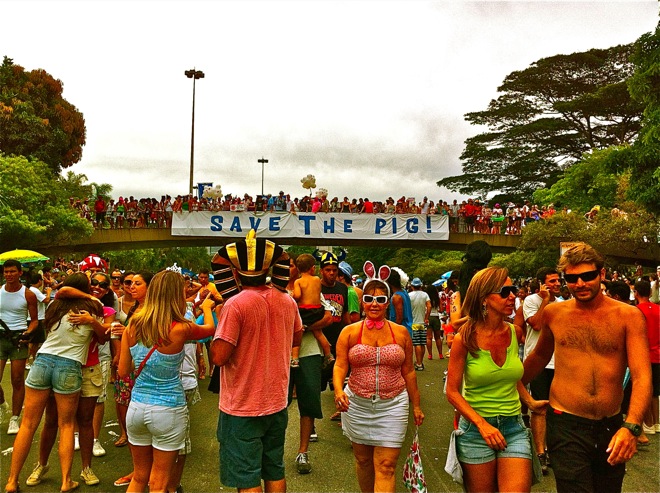 The crowd gathers.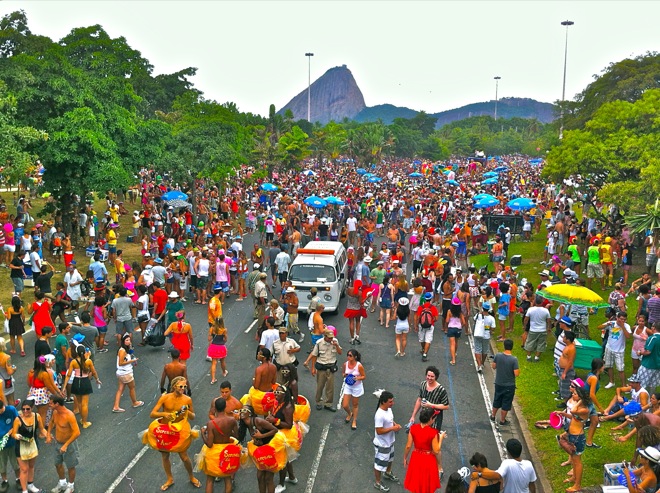 The band rolls through.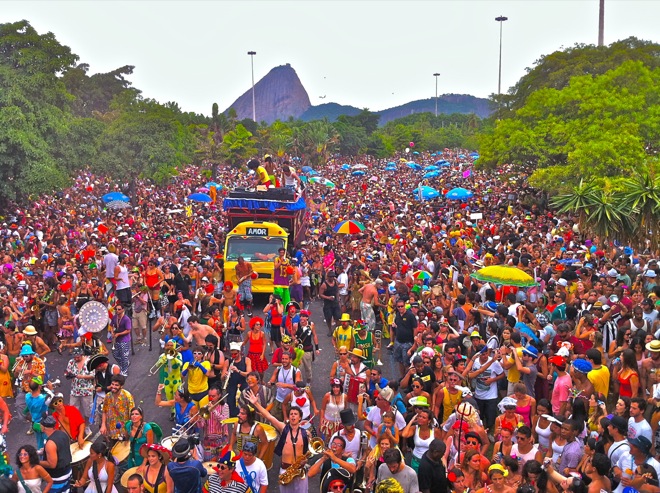 This is called the concentration.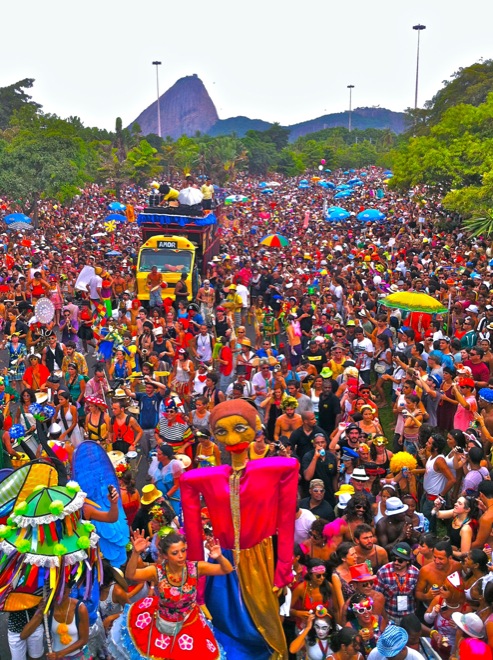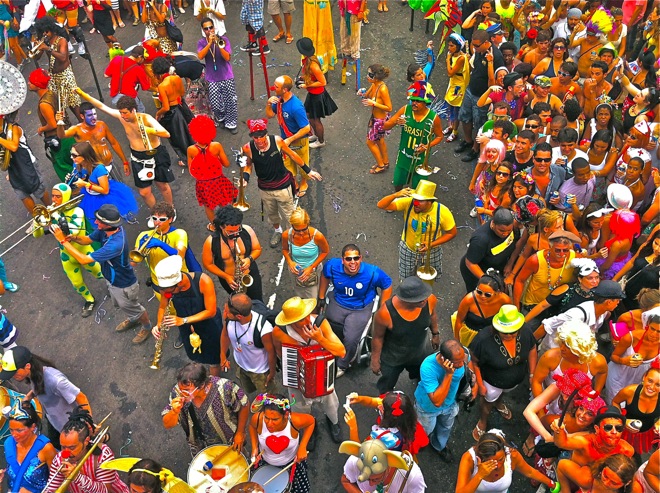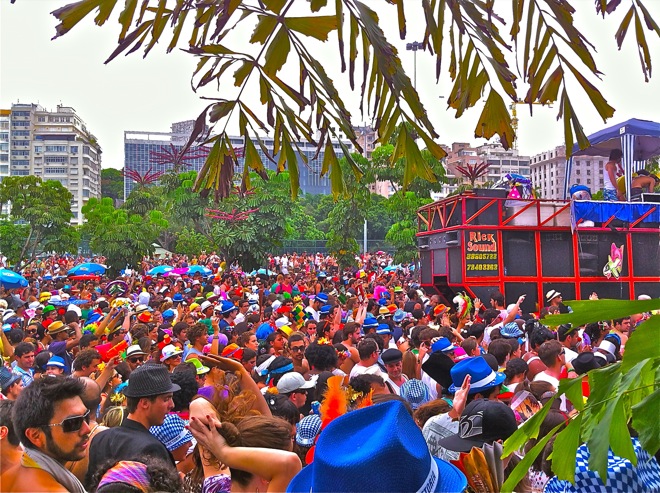 We watch the parade go by.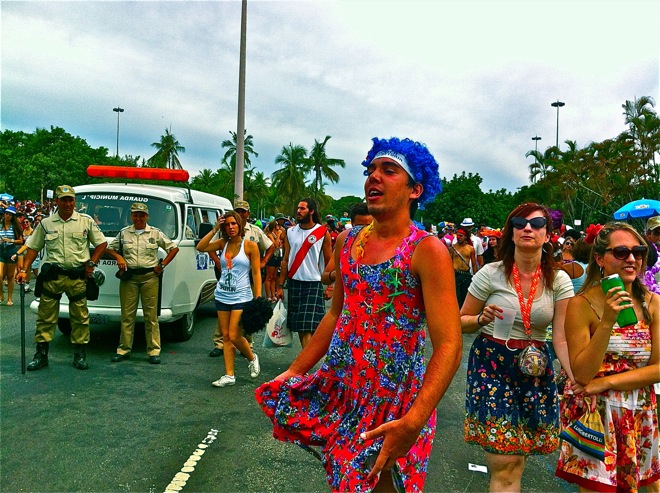 We pause for a smoke break.
And a pee break.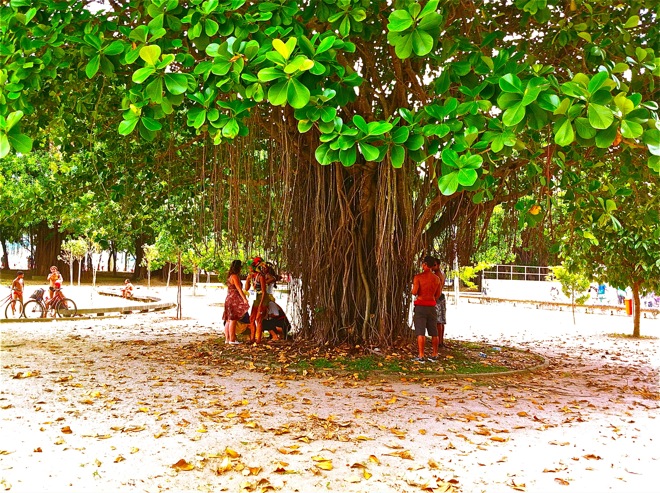 And we make our way home.
Or take a nap.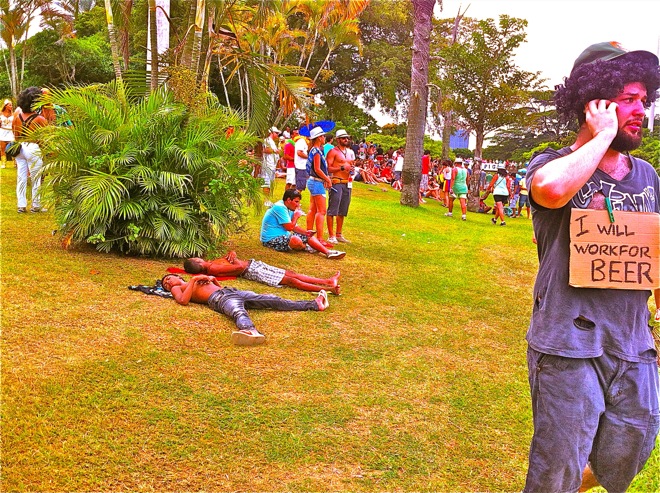 Or head across the street…
And hit the beach.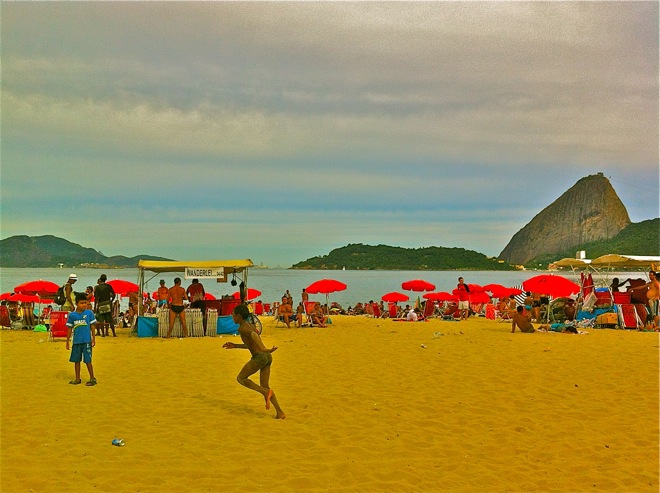 Original photography by Julie Ruvolo, shot in Flamengo Beach at Orquestra Voadora 2012.
More Rio Carnaval: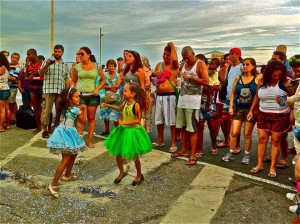 It's pre-Carnaval in Rio, and Rio is already a hundred-something deep into a superpartyschedule of over 500 street parties. Most of them are nothing like the mega-spectacle you're imagining. They're chill out, neighborhood affairs, like this bloco in Copacabana. (link)
"Operation Dry Law" ticketed drunk drivers. Operation "No Peeing in the Streets" ticketed people peeing in the streets. And the "Shock of Order" seized 3,700 cans of beer, 1,100 bottles of water, 71 coolers, costumes, spray foam and cigarettes from unlicensed street vendors.
We haven't even gotten to the hot air balloon ride. (link)