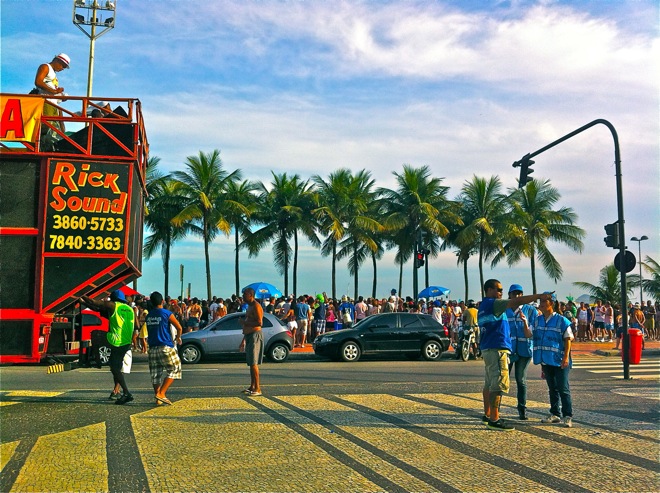 It's pre-Carnaval in Rio, and Rio is already a hundred-something deep into a superpartyschedule of over 500 street parties.
Most of them are nothing like the mega-spectacle you're imagining. They're chill out, neighborhood affairs, like this bloco in Copacabana.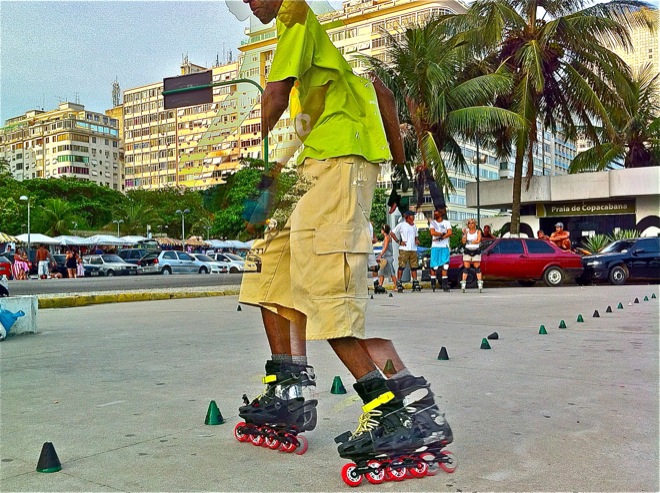 Above: The Skate Gang holds court to Ja Rule in a Petrobras parking lot in Copacabana Beach.
Below: Last Carnaval, police gave out as many drunk driving tickets as hot air balloon rides.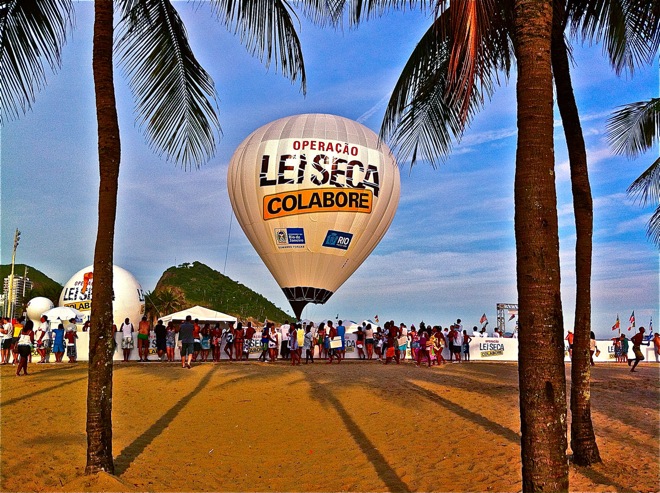 This hot air balloon is part the city's massive anti-drunk driving campaign. Operação Lei Seca is literally "Operation Dry Law".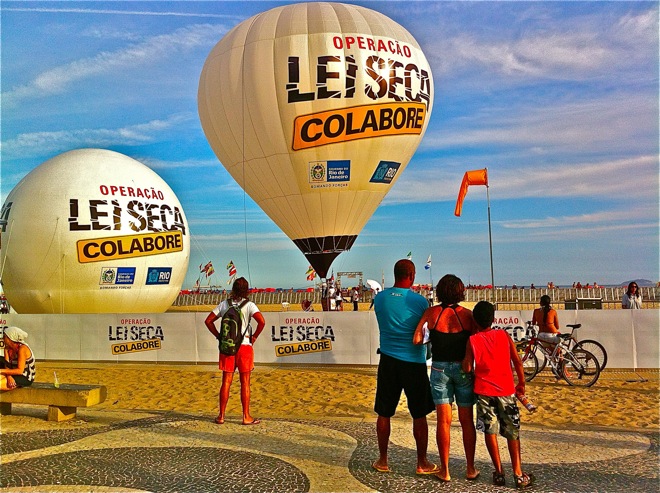 Street vendors.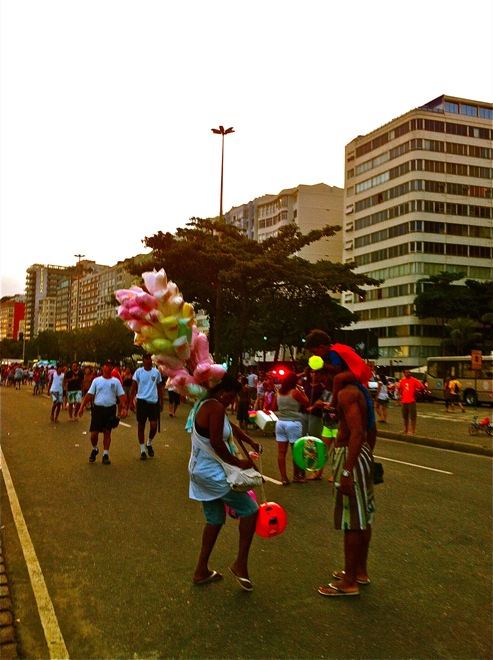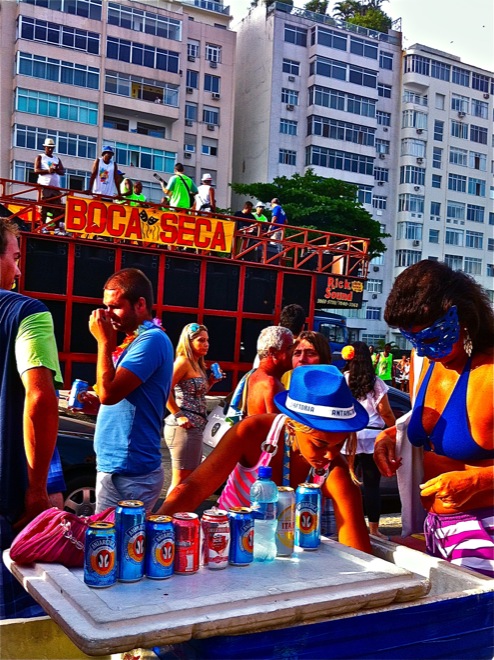 Pictures with mummies.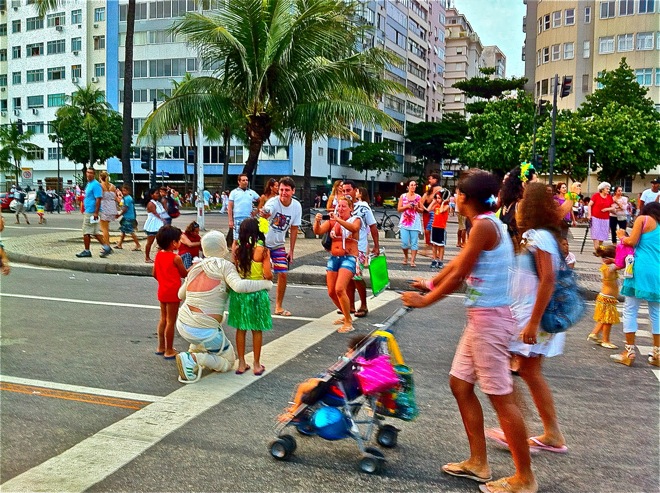 Drum circle with mummies.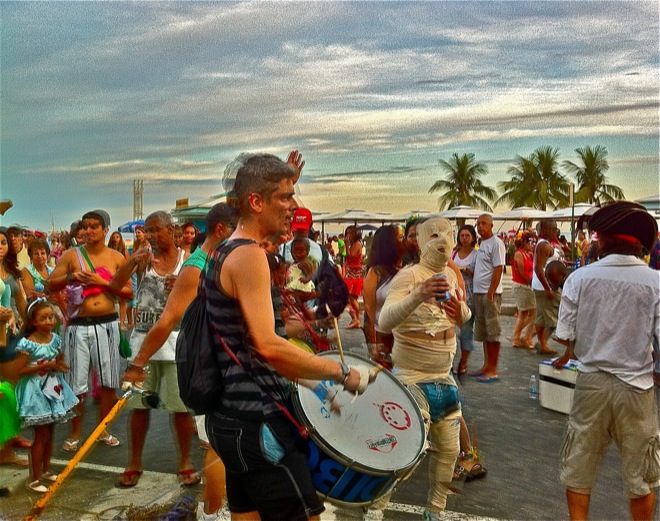 Meow!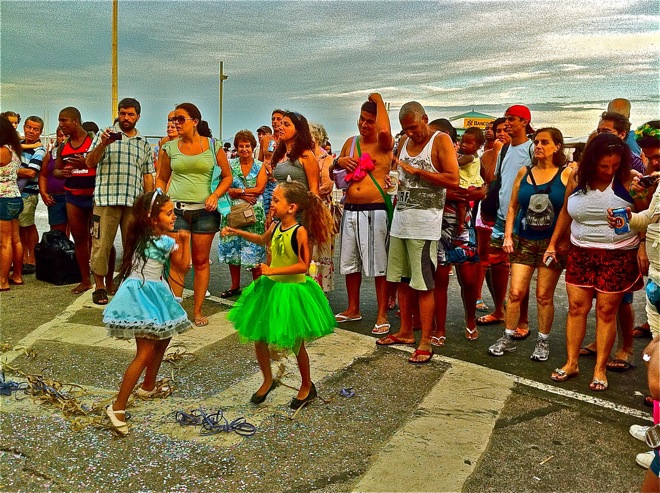 Dress code: rainbow.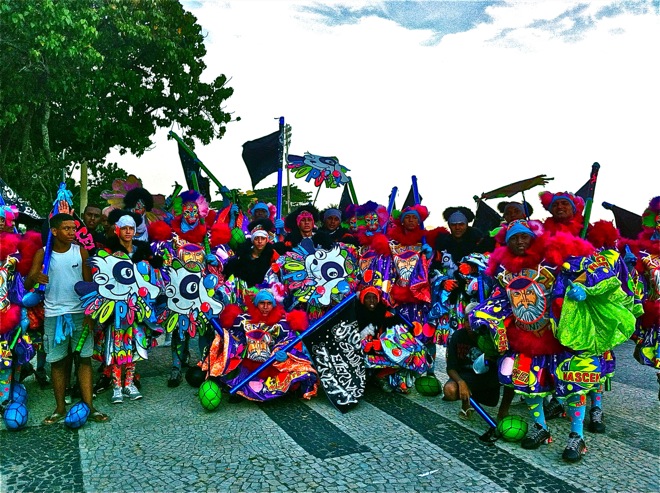 Trash trucks join the party.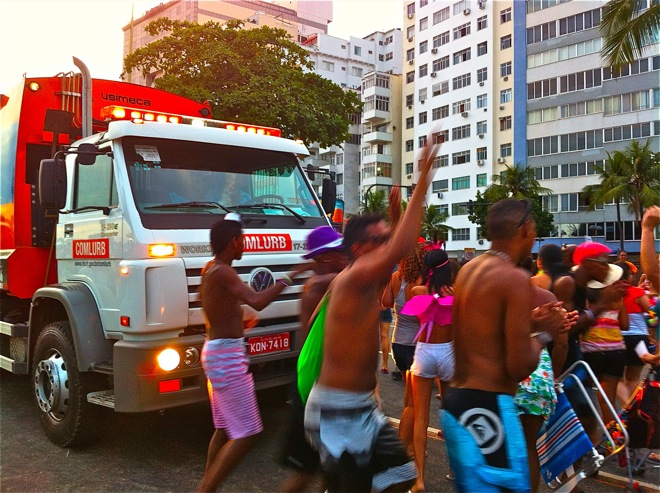 Rio's urban cleaning workers are called garis. They wear iconic raver orange jumpsuits. Last Carnaval they collected about 860 pounds of trash per gari.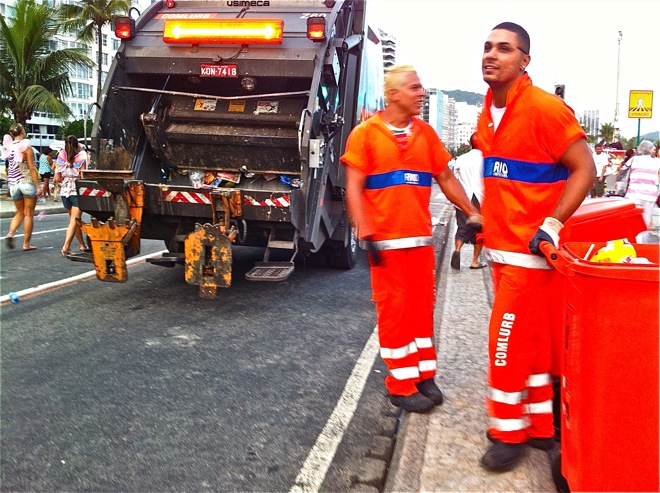 Nuns with guns, a similar look.
And then it was over.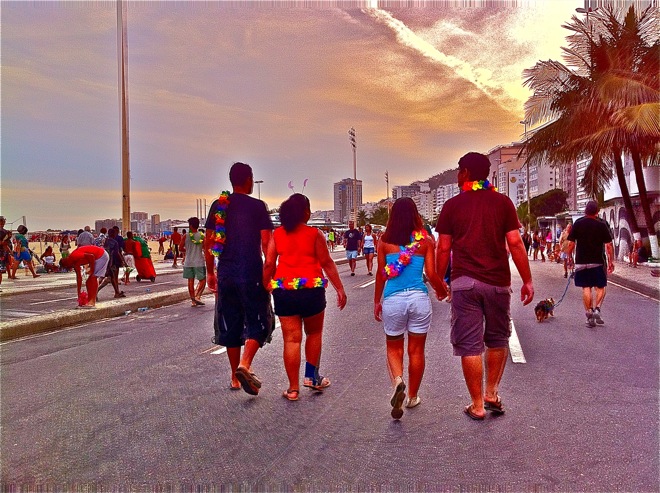 Original photography by Julie Ruvolo.
More Carnaval on RioChromatic:
"Operation Dry Law" ticketed drunk drivers. Operation "No Peeing in the Streets" ticketed people peeing in the streets. And the "Shock of Order" seized 3,700 cans of beer, 1,100 bottles of water, 71 coolers, costumes, spray foam and cigarettes from unlicensed street vendors. We haven't even gotten to the hot air balloon ride.
This is Operation Carnaval. (link)