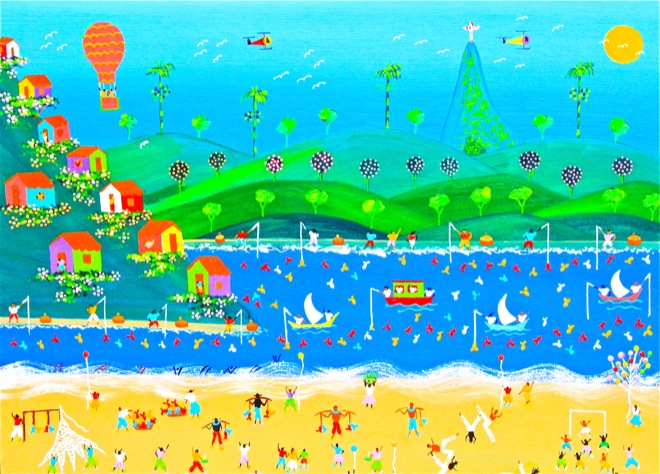 Sundays in Ipanema, the Feira Hippie goes down at the General Osório plaza. As it has every Sunday, without exception, since 1968.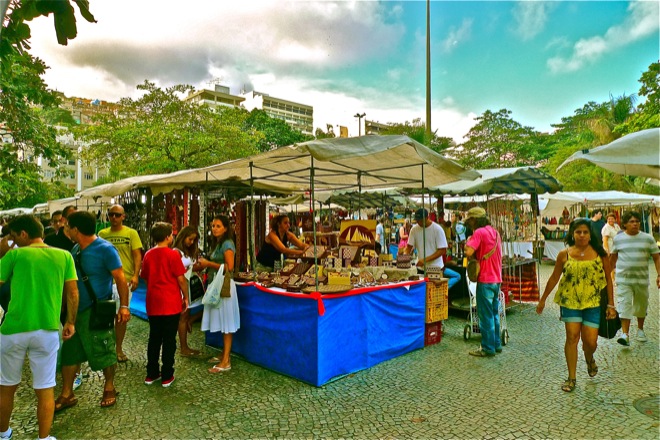 The Feira Hippie website claims it's the largest open-air art gallery and artisanal fair in the world, which is obviously not the case.  It occupies a single square block. It isn't even the largest such art fair in Rio. But the hyperbole makes it no less lovely.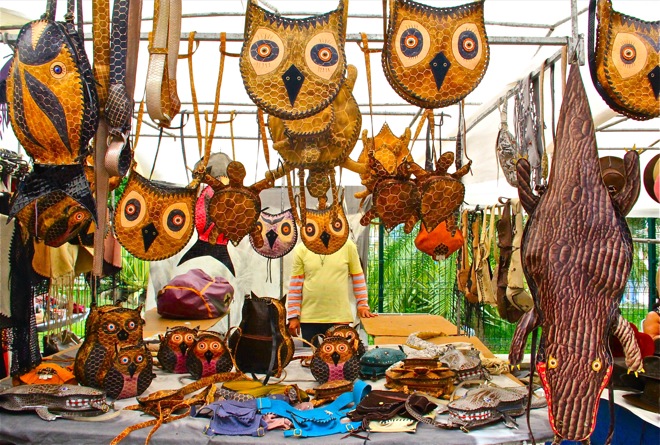 Above: Owl man.
Below: Birds on stones.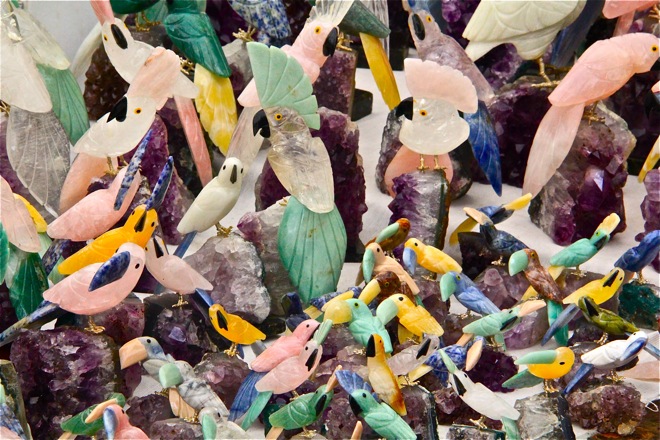 This is part of a leather tapestry by Glauco Brasil, "Pyrography in Leather – Antique Maps and Nautical Charts." (I had to look it up too, pyrography means writing with fire.)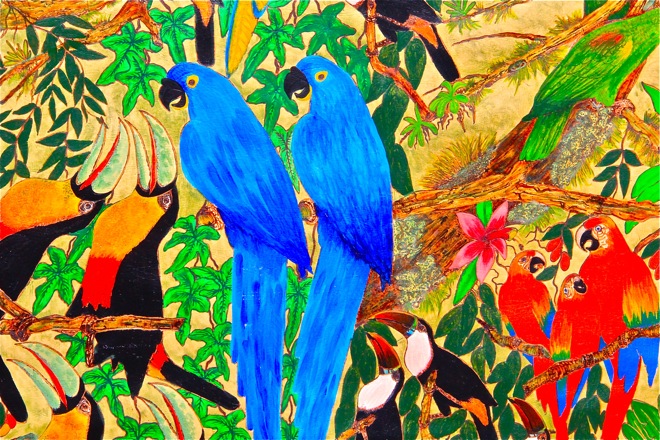 Glauco the pyrographer is next door to A&A Sandals, where Aladir and his son Alan make hands down the best leather sandals in Rio.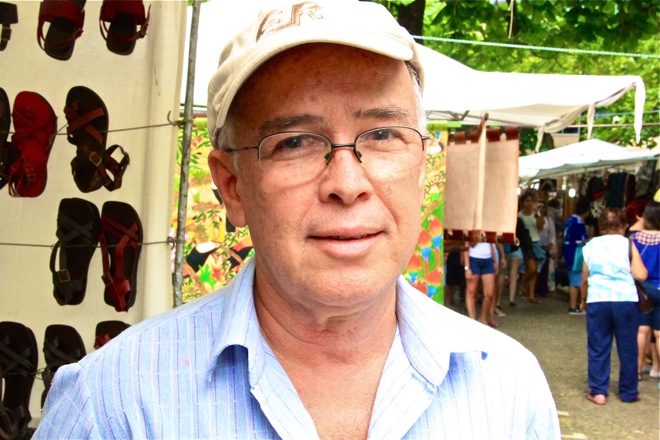 Purse party.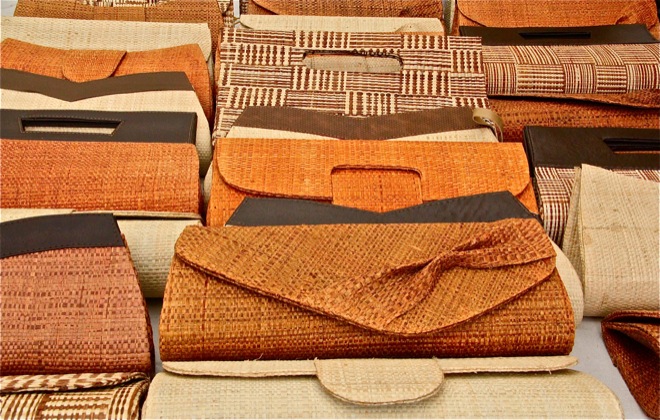 Rainbow necklaces.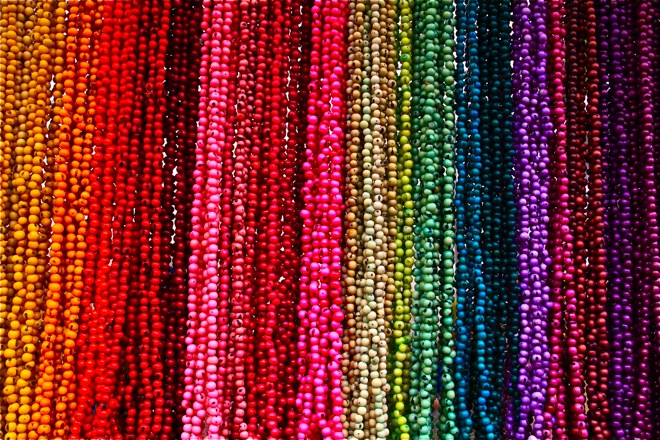 Head to the middle of the plaza by the big fountain for the artwork.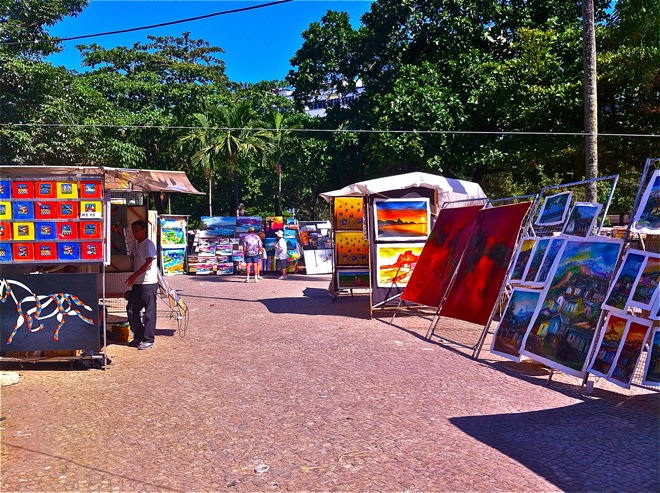 The photos that follow are close-ups I took with permission from the artists, so visit. They take Visa!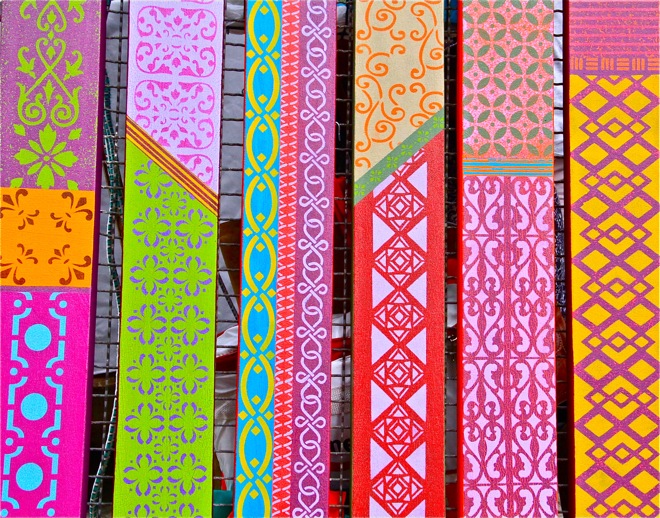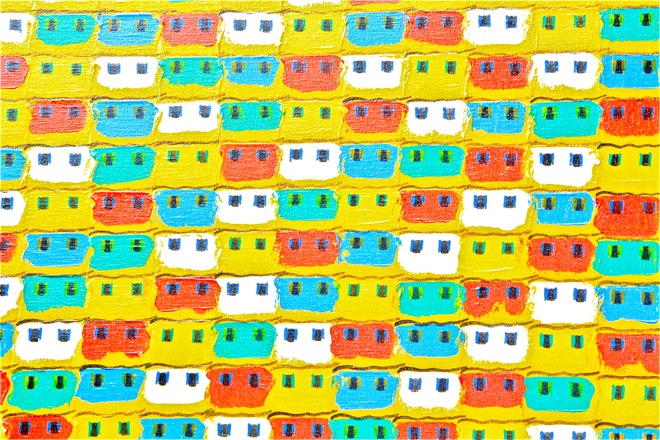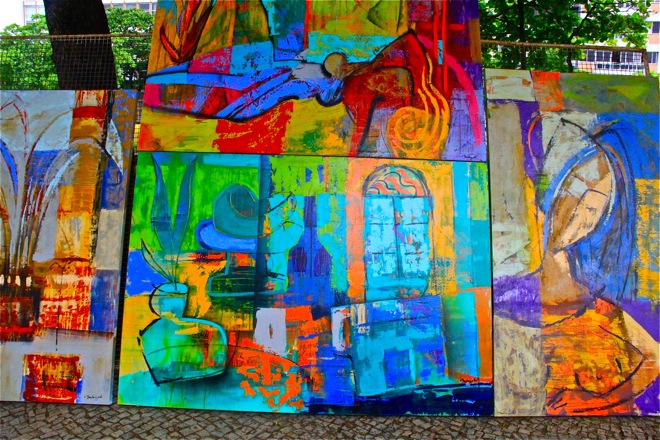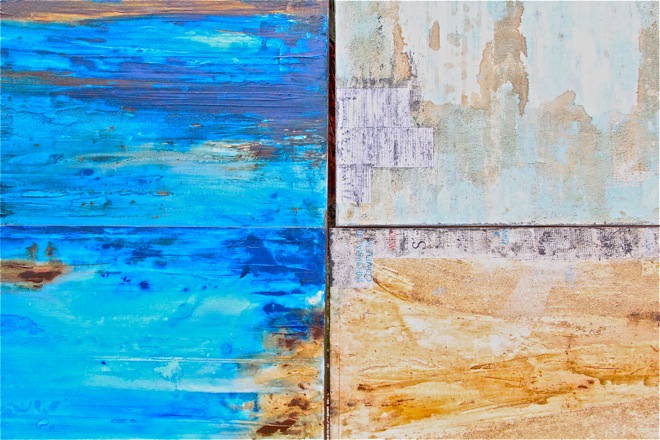 This scene is by Rio artist Andre Costa. Costa says he is living "an inexplicable innocence" and his art is about "happiness, innocence and a new way of showing the city in its day to day life." Check out his website to see more of beautiful his work.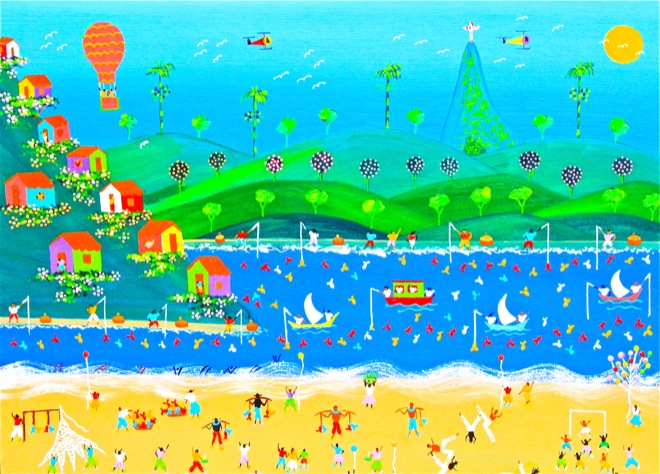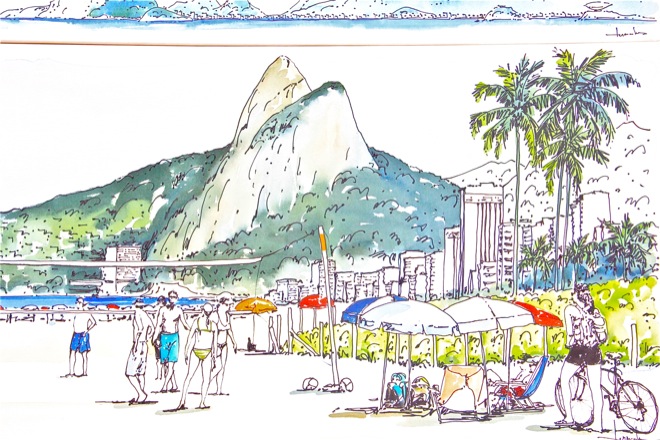 More Ipanema Sundays on RioChromatic:
Sundays in Ipanema, the city turns the southbound lanes into a pedestrian playground. (link)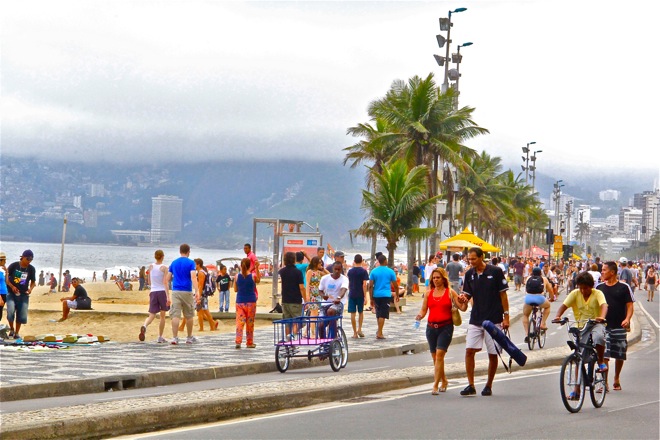 Summer afternoon freestyle in Arpoador, the magical east end of Ipanema Beach. (link)
Sunset over Dois Irmãos, shot in time lapse mode with a GoPro Hero2. (link)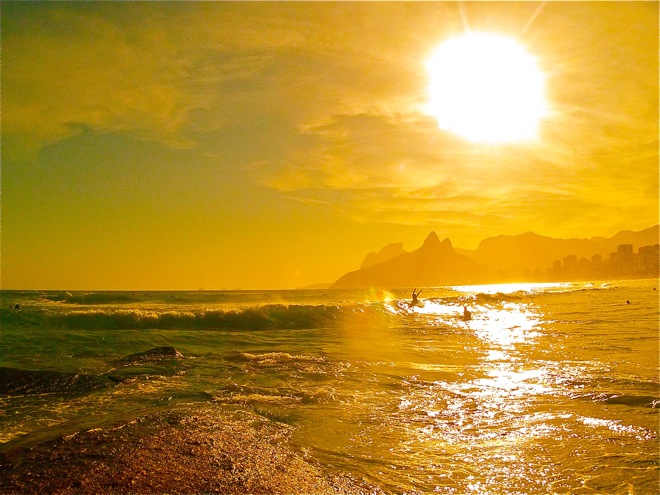 Original photography by Julie Ruvolo. Featured image of artwork by Andre Costa.