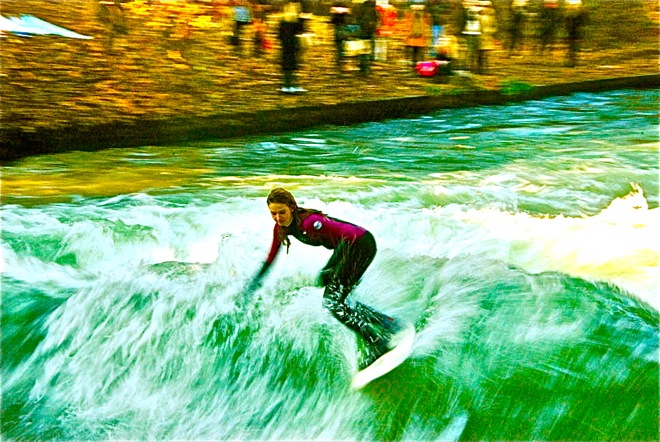 November, 2012: Rio artist Andrea Brandani snaps a girl river surfing in Munich.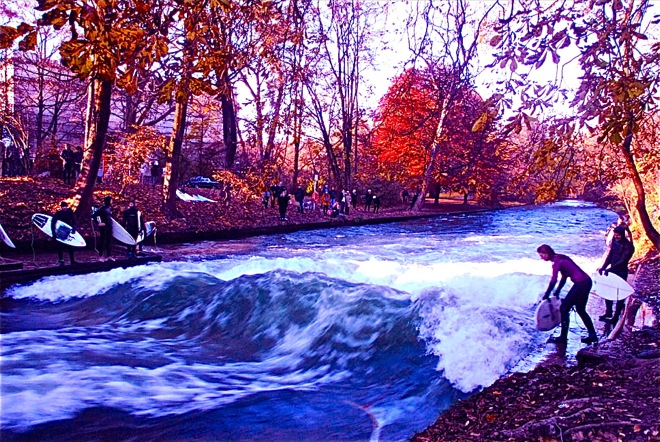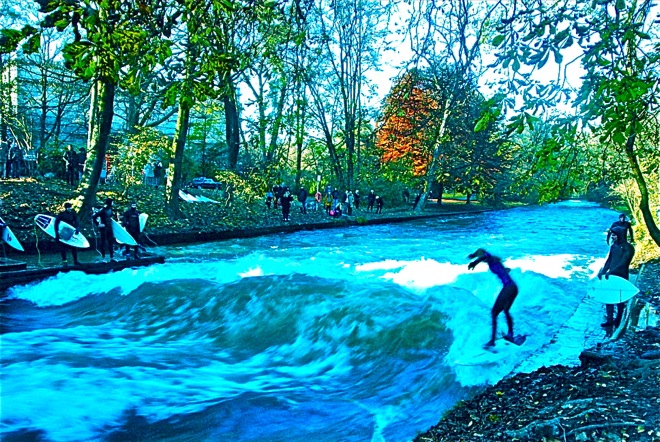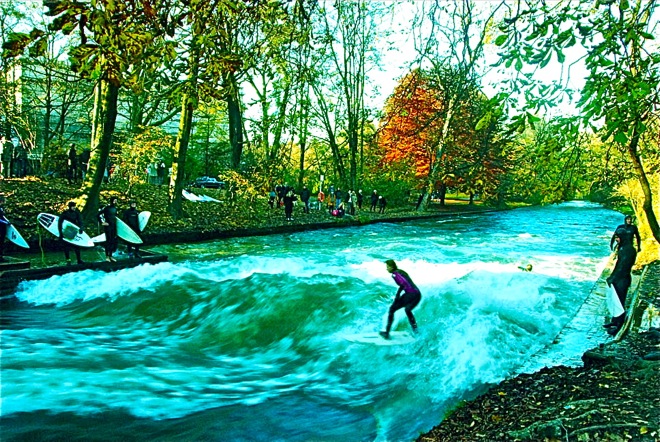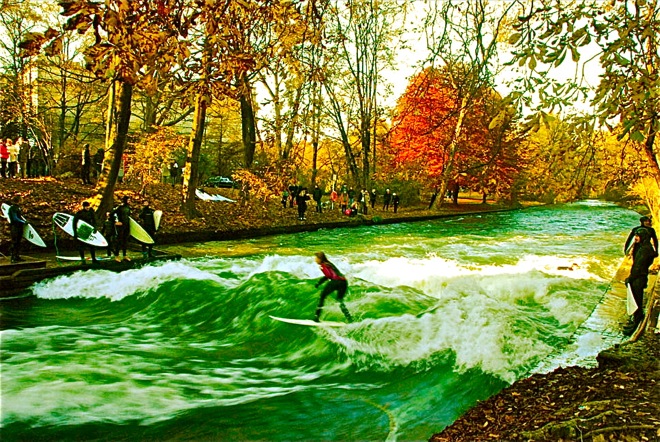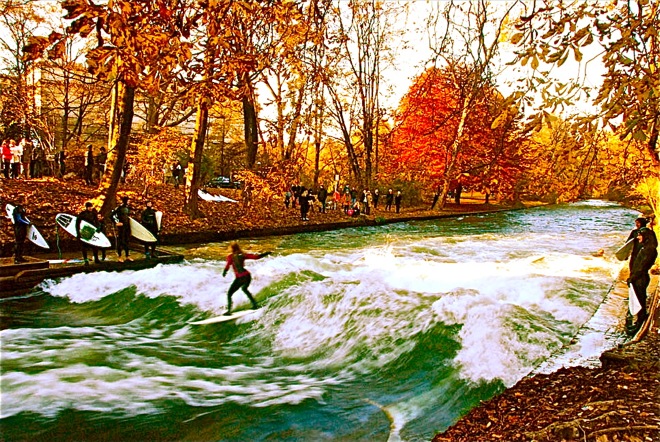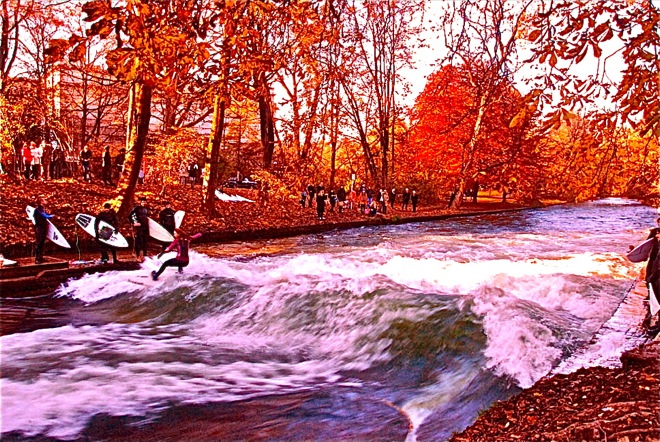 Photography courtesy of Andrea Brandani.
More RioChromatic:
Ipanema artist Andrea Brandani is going to Munich at the city's request to paint the town any color he feels like. Let's see what (or who) he's packing in his bag.