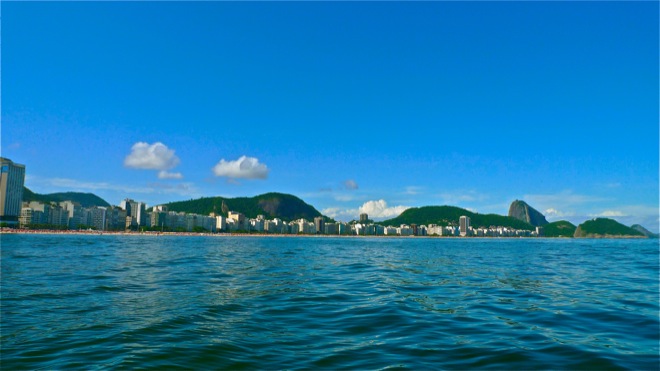 Sunday afternoon in Copacabana Beach and I'm out at sea.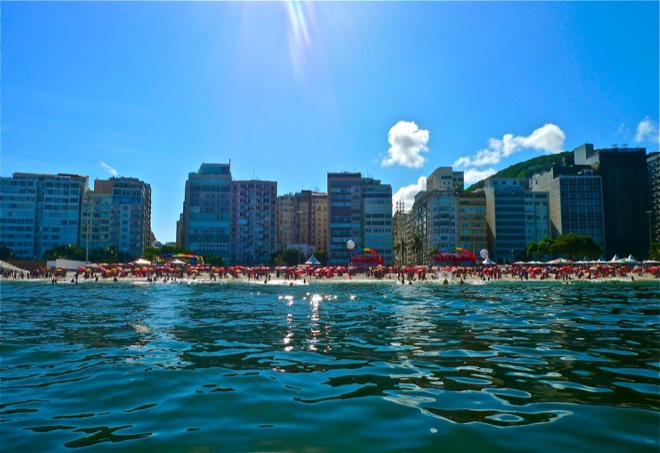 The sound of Rihanna blasting from a thousand speakers draws me in to shore.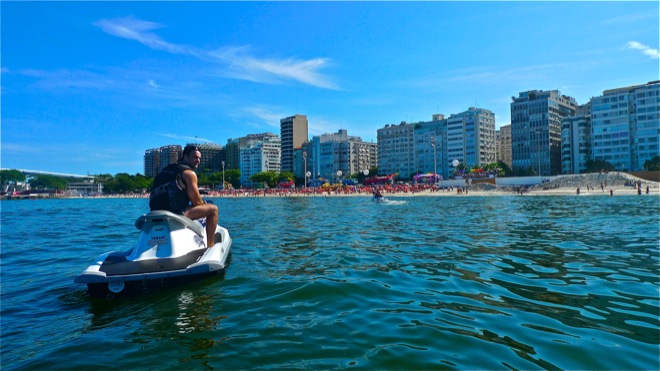 Let's take a closer look!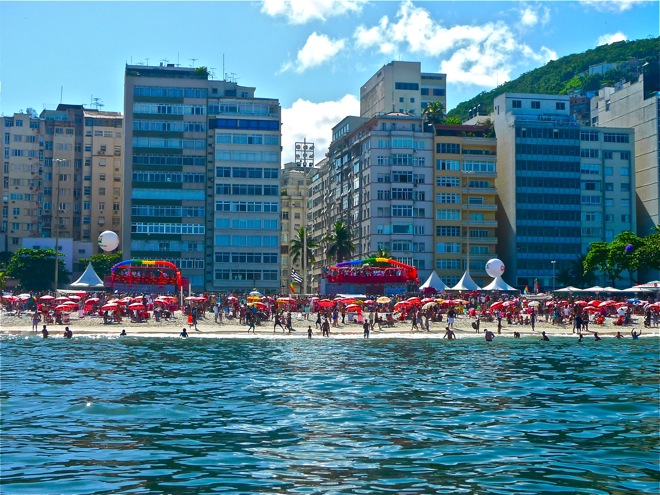 I have just paddleboarded into the 17th Annual Gay Pride Parade.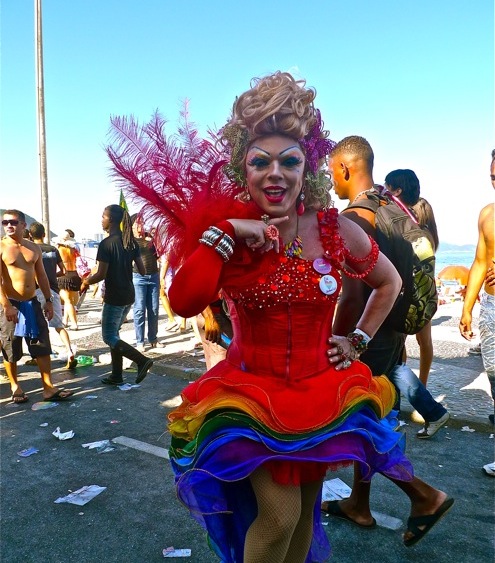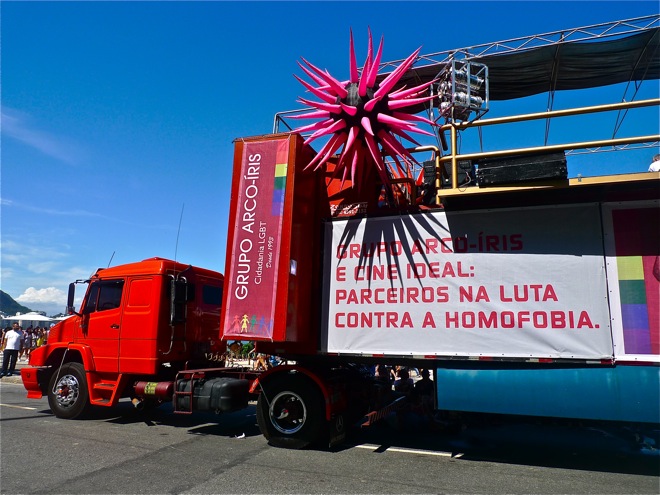 Thirteen semis with sound systems brought to you by Grupo Arco-Iris.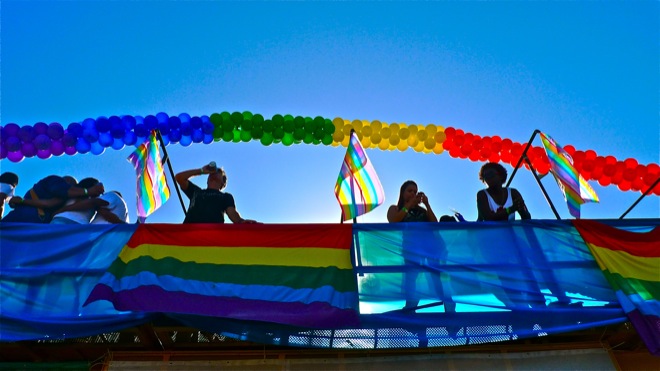 Arco-íris is rainbow in Portuguese.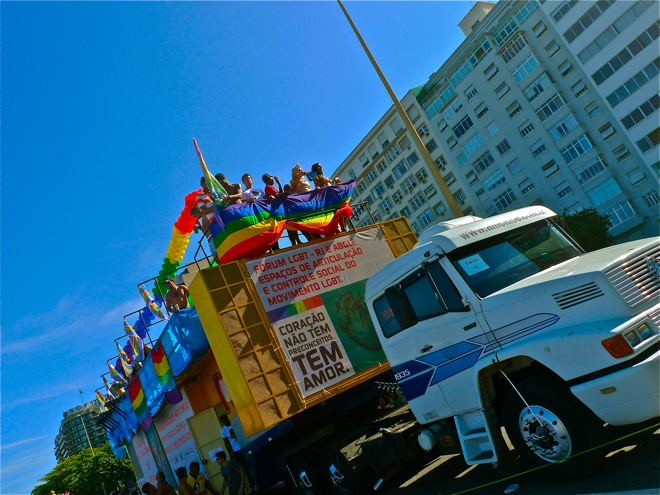 This year's theme: "The heart has no prejudice. It's got love."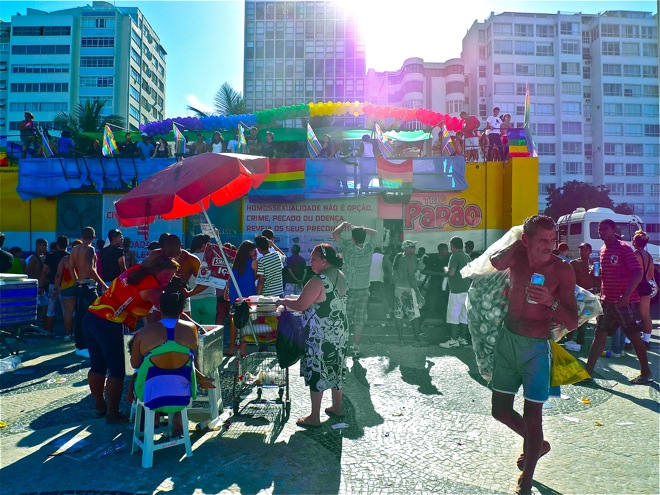 Arco-Iris president Julio Moreira: "Gay Pride goes beyond the party, beyond the alegria."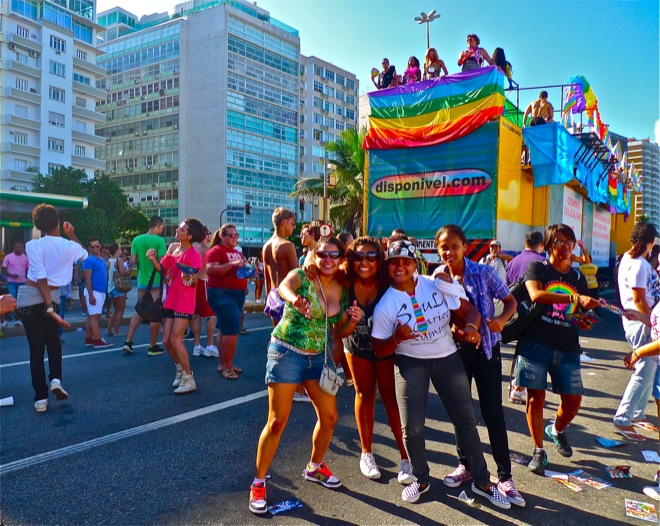 "It bring society a moment of reflection, that behind the chest or silicone of every human being, beats a human heart."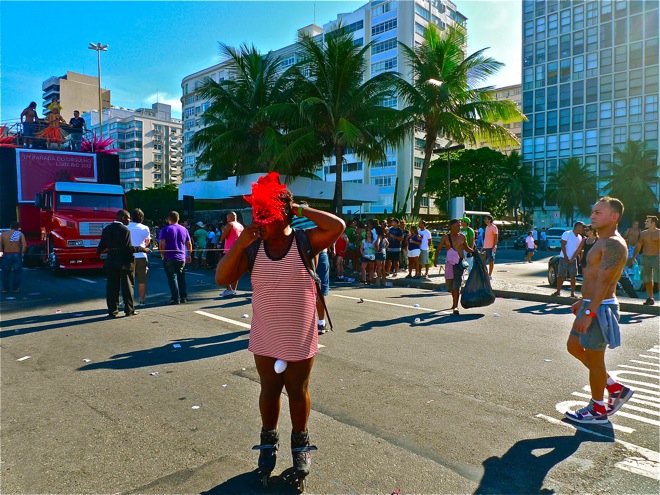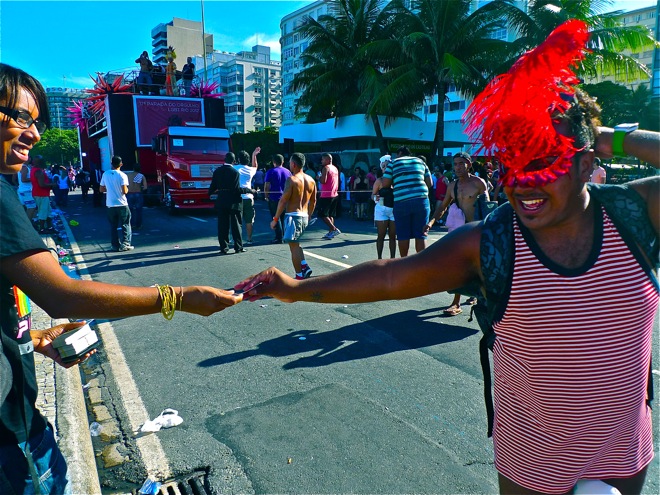 One of 300,000 condoms distributed at Gay Pride 2012.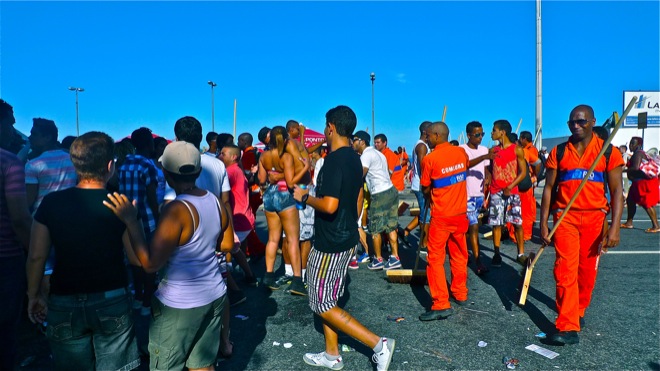 Garis in iconic raver orange jumpsuits bring up the rear with brooms.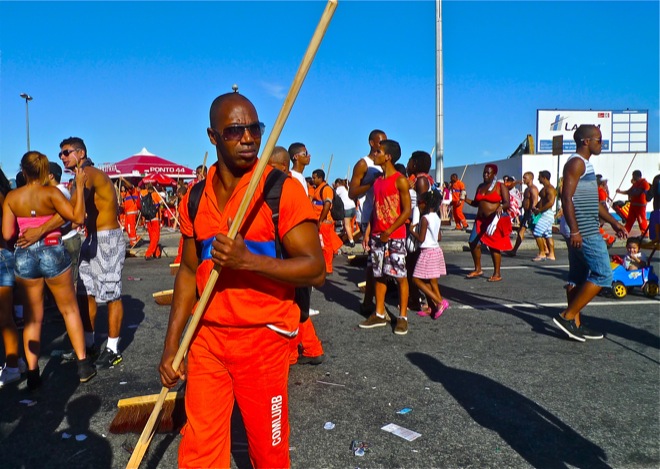 Chillest urban cleaning crew on the planet.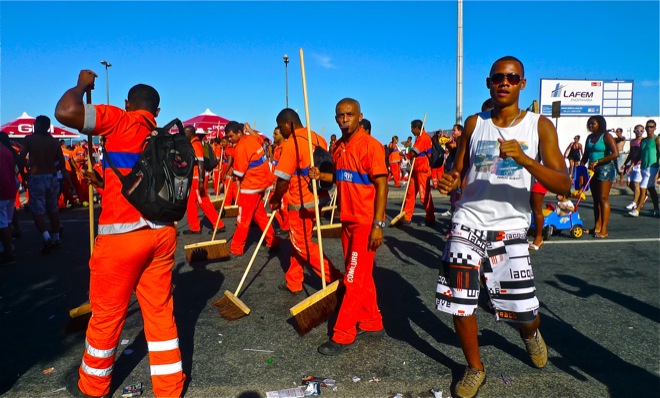 Peace out!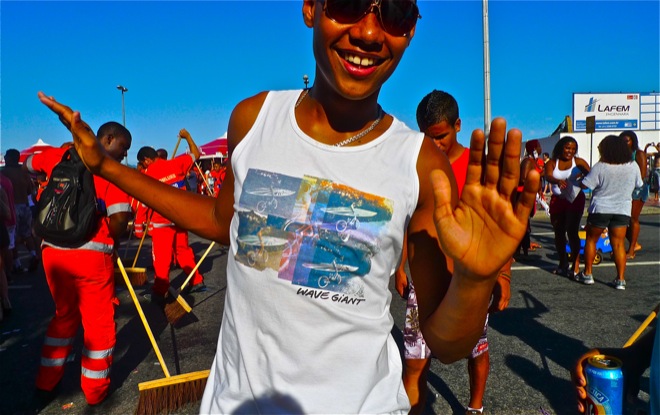 More RioChromatic:
I asked Gregory Mitchell, Assistant Professor of Women's, Gender & Sexuality Studies at Williams College and resident expert on gay sex tourism in Brazil, to confirm or deny media claims that Rio is the hottest gay travel destination on the planet.  Here's what he had to say.
>> Original photography by Julie Ruvolo.