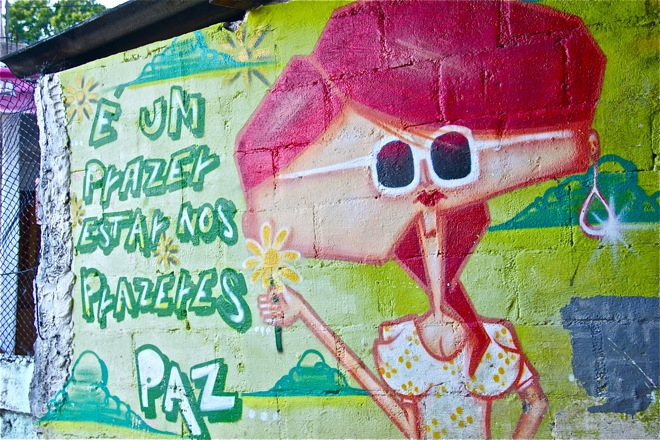 "It's a pleasure to be in Prazeres" – damn straight.
Head up the mountain towards Christ the Redeemer, past Santa Teresa, take a right when you see this guy and you are in a place called Prazeres.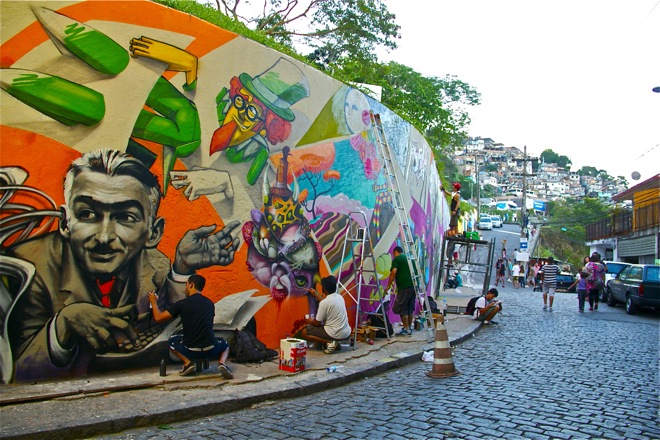 Prazeres means "pleasures" in Portuguese.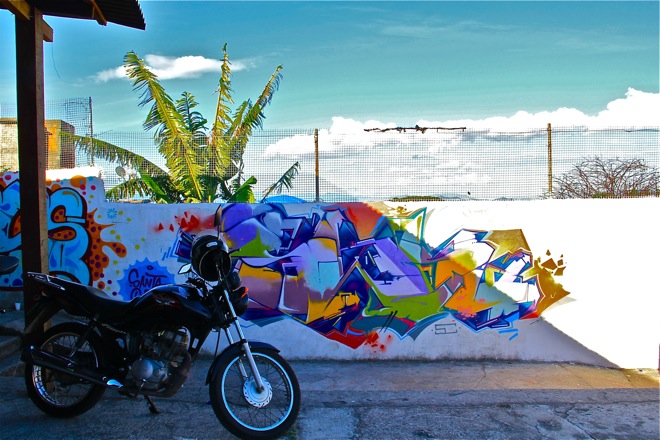 This smurf fresco represents Rio's soccer rivalry in four parts. Fluminense smurf with the flower is for the rich fans; Botafogo Smurf is in the referee colors; Flamengo smurf is spraying red on Vasco smurf.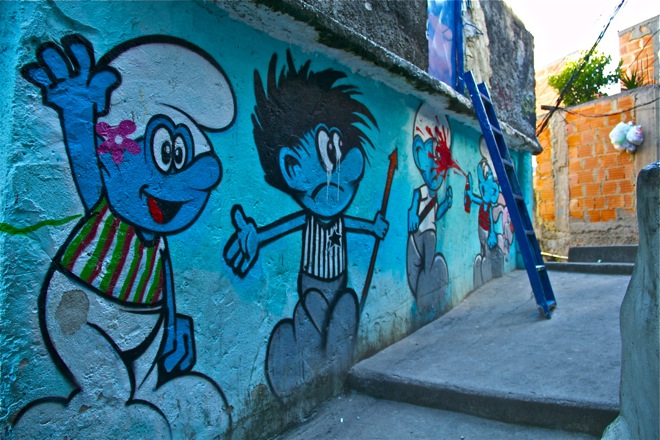 A gym with a view.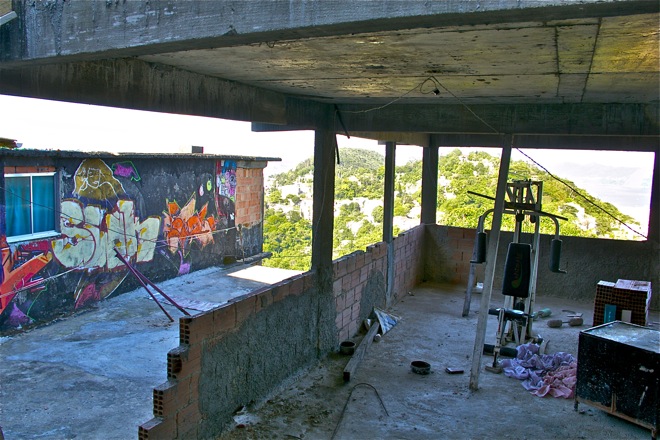 The plaza at Prazeres.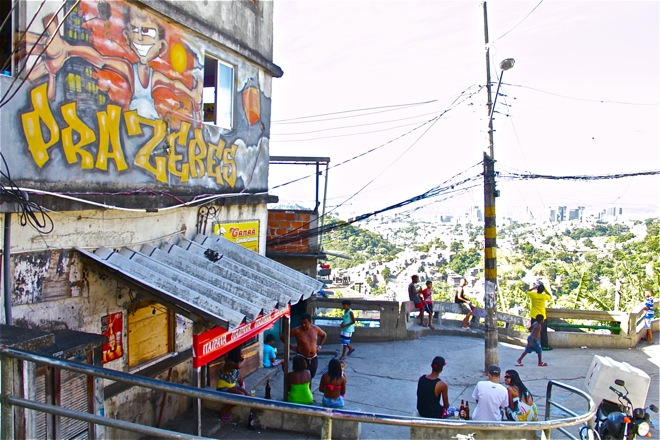 Keep climbing.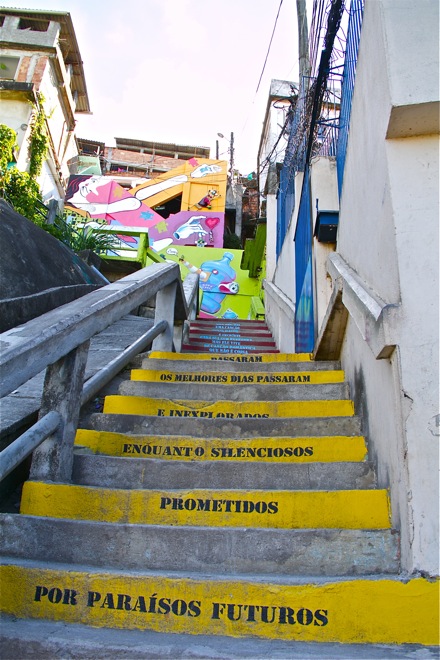 They passed / the best days are gone / and unexplored

And silent / promised / for future paradises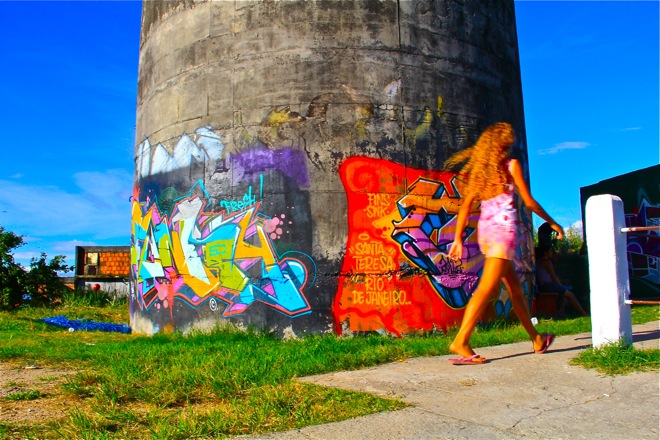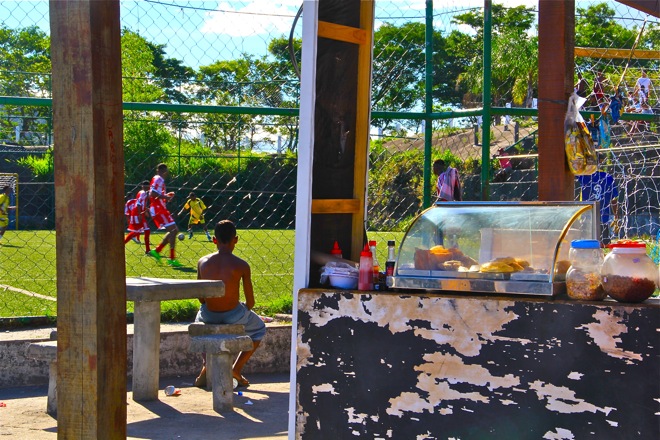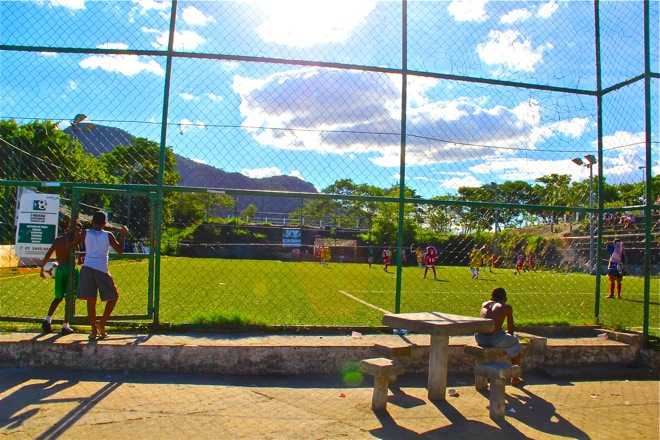 Now you're at the top.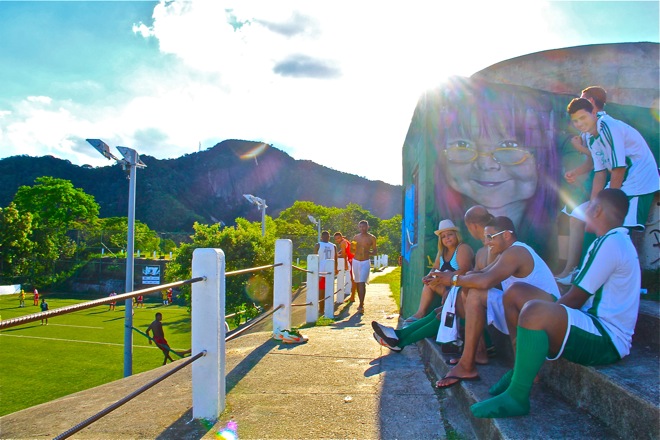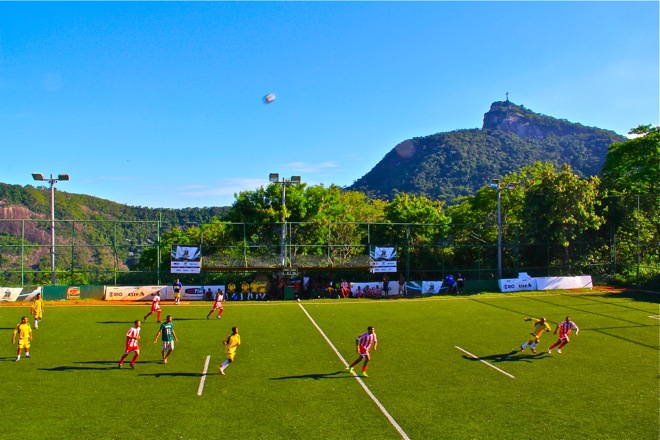 And this is the view.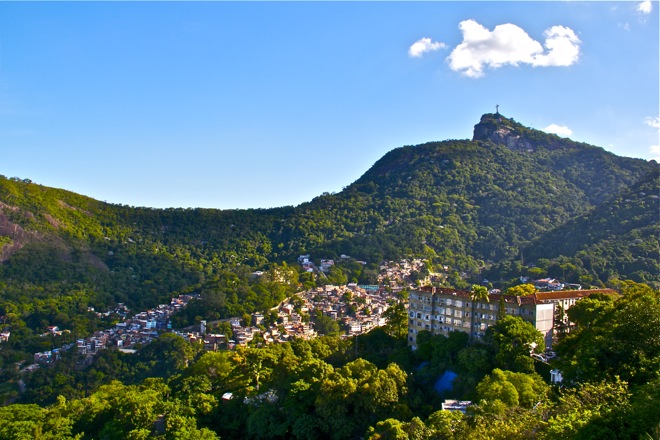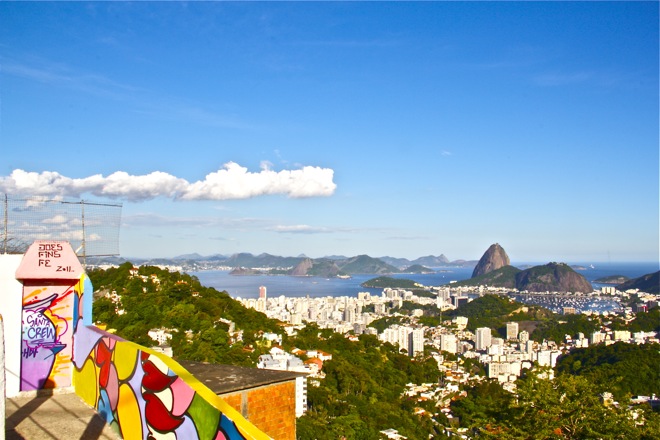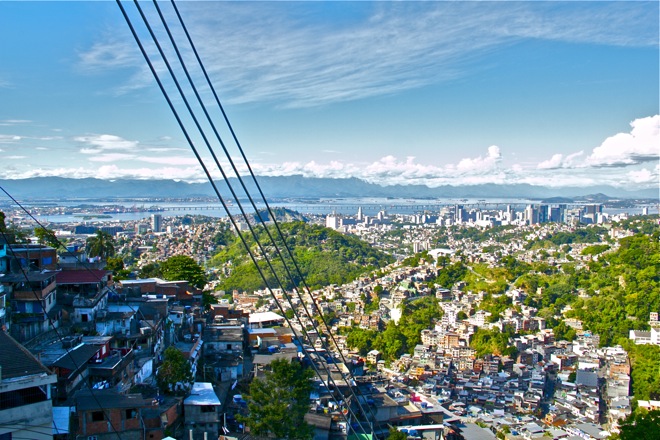 Original photography by Julie Ruvolo. 
More Prazeres: Click the photo to view Prazeres Street Art.