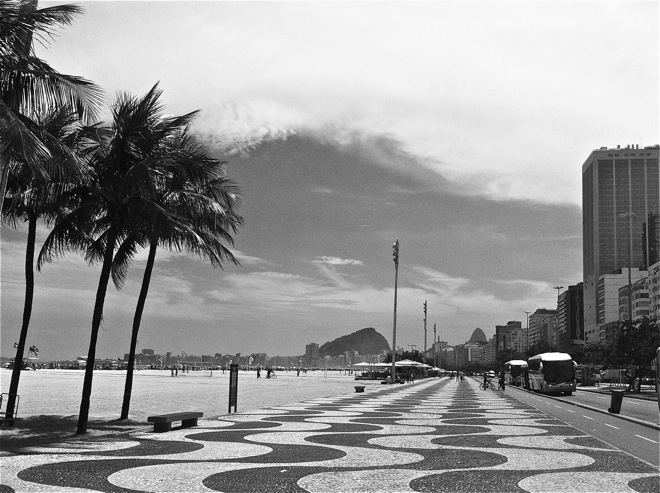 The super-chill neighborhood at the north end of Copacabana is Leme.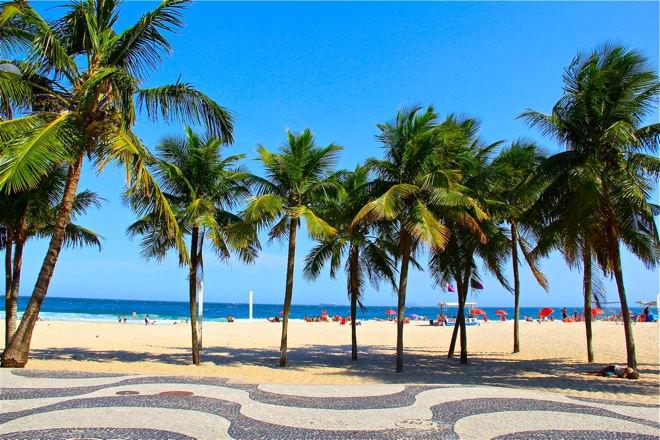 Palm trees at Posto 1. Lifeguards on the lookout.
Marcelo's barraca takes credit cards. Wow!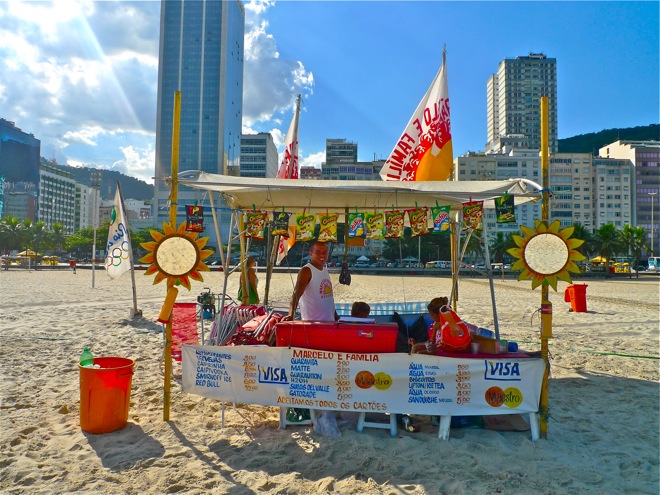 Breezy 3pm.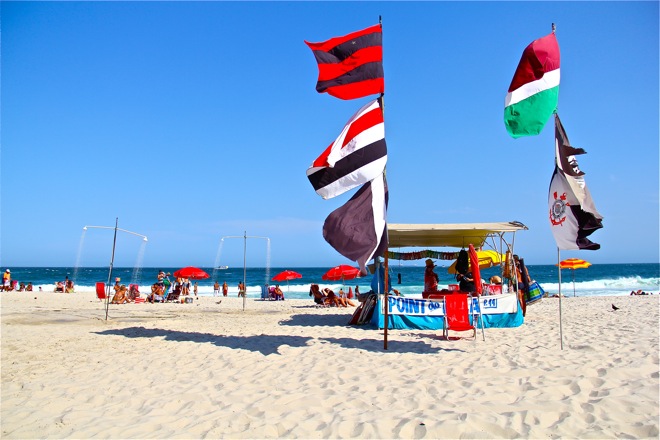 Showers with a view.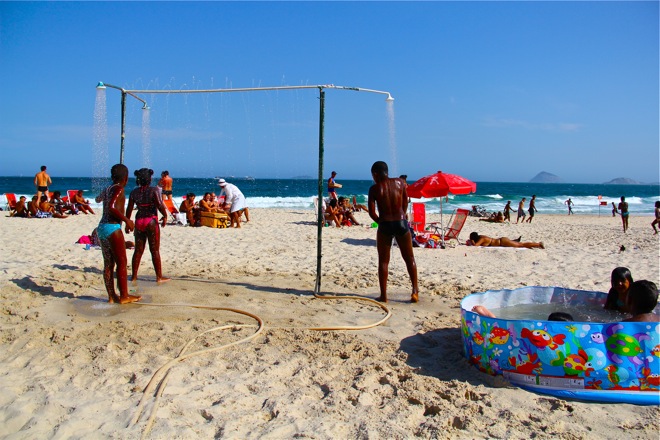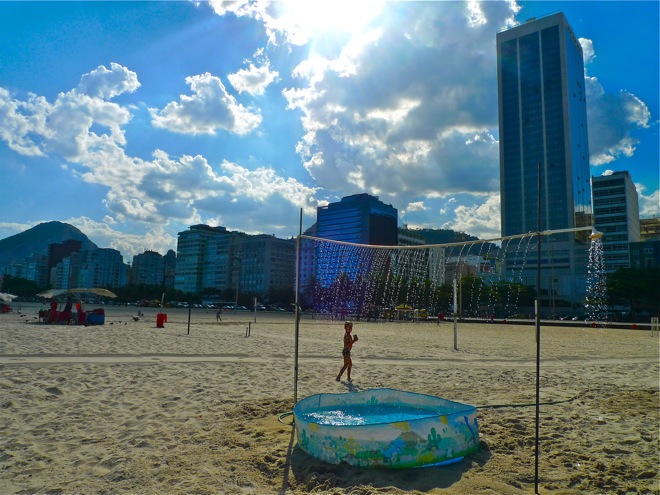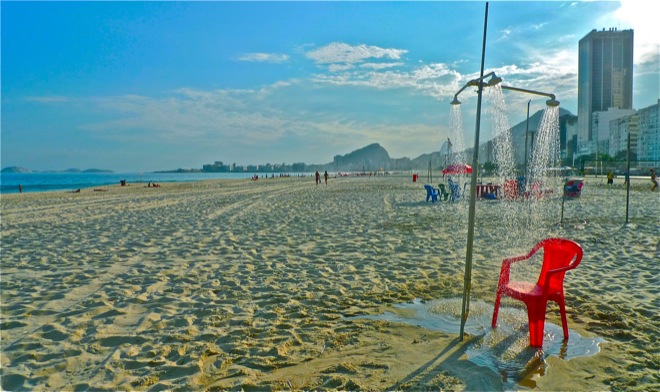 At the end of Leme, keep going.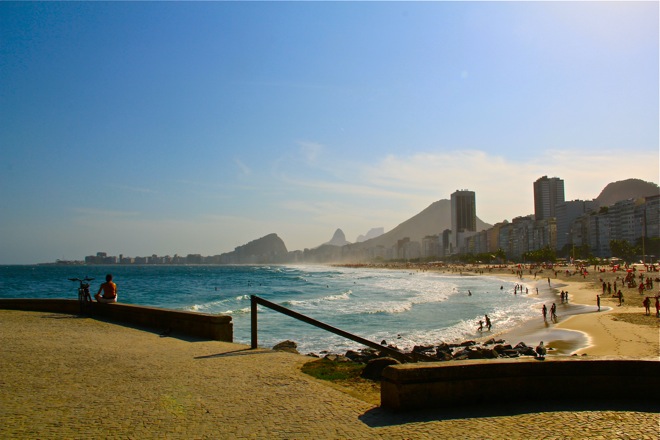 Down the path to sea.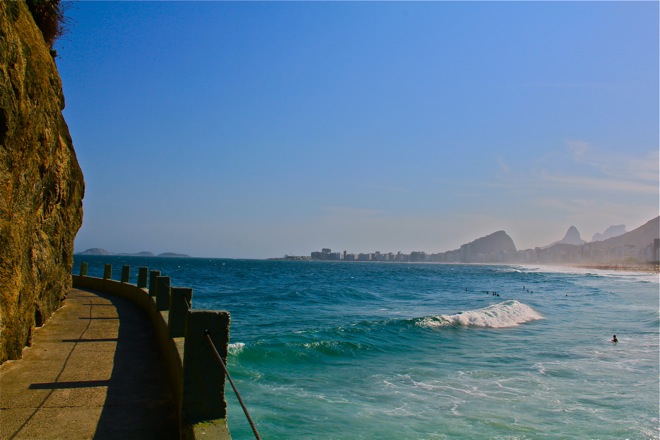 Peace.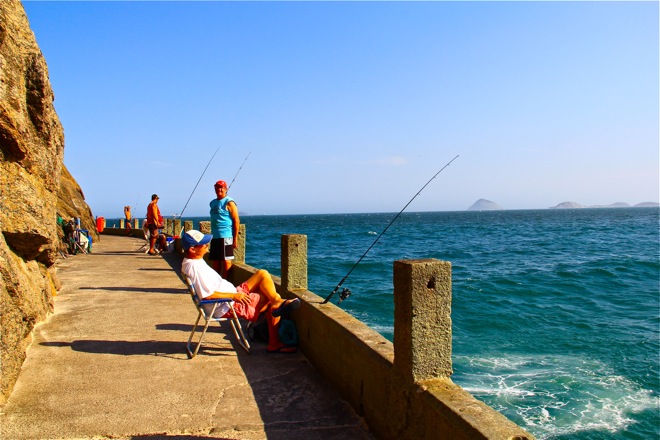 >> Original photography by @jruv. Homenagem a Ale.