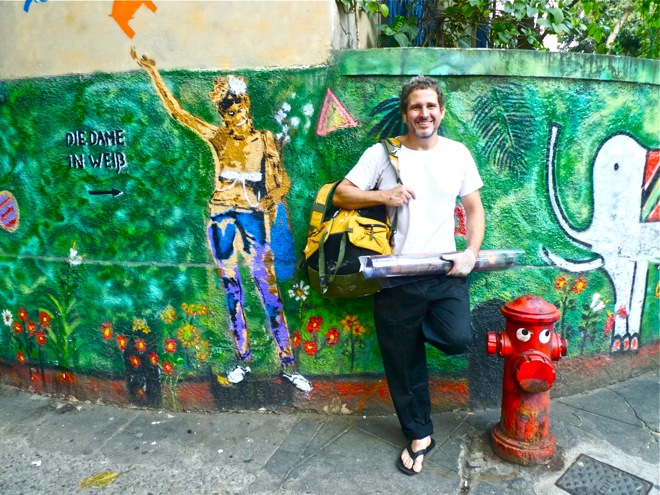 Ipanema artist Andrea Brandani is going to Munich next week at the city's request to paint the town any color he feels like. Let's see what (or who) he's packing in his bag.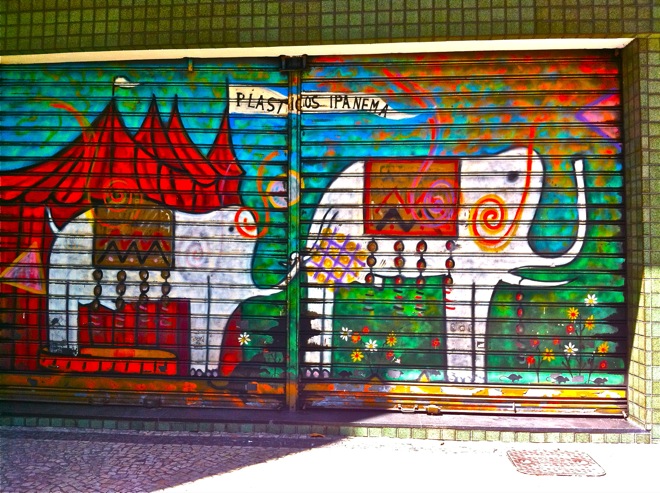 De is responsible for the elephants in Ipanema. He's also into resurrection art and carving tree trunks into the likeness of Christ.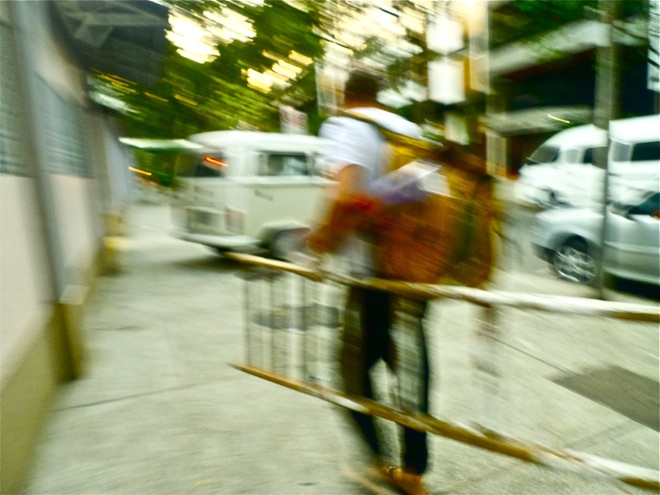 A painter's pallet.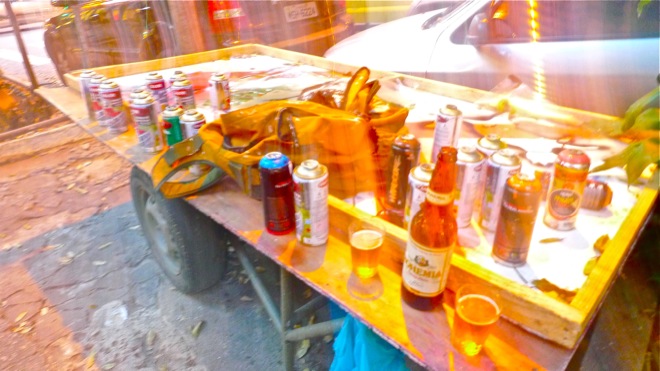 This wall could use another flying elephant.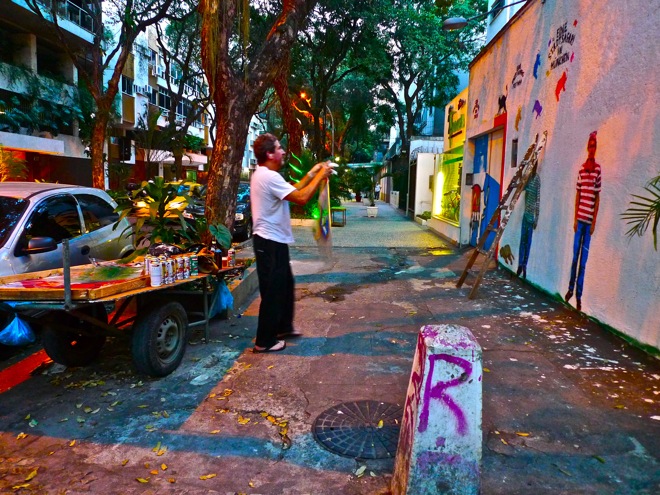 The girl on the right is Camila Teclando (Camila Typing).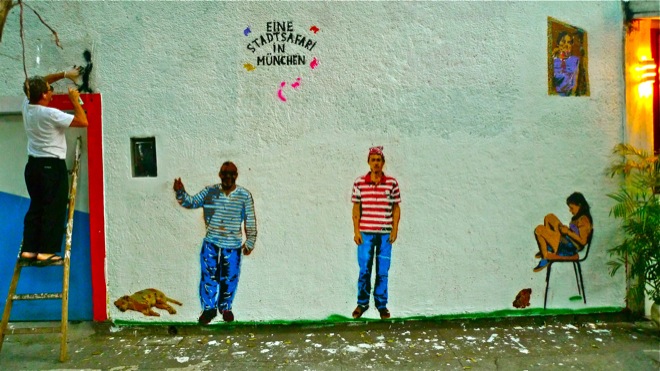 The next set of photos is one big mural from left to right, starting with these elephants.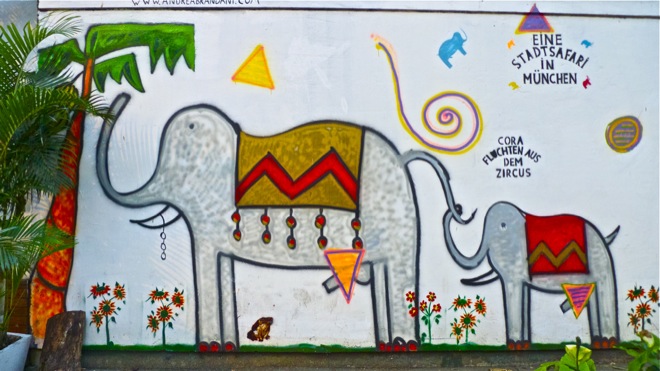 A black cat adorns art collector Jean Boghici's gallery door, in homage to his cat Pretinha.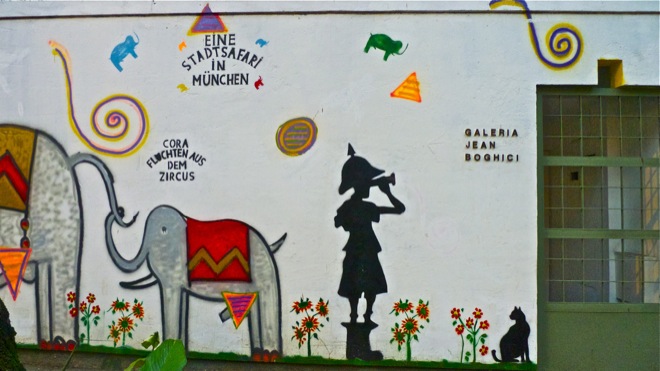 From Juliana Prado in Terra:
The fire that hit the home of one of the most important art collectors and marchands in the country, Jean Boghici, 84 years old, had at least two great losses. The paintings Samba, by Di Cavalcanti, and Floresta Tropical, by Guignard, were destroyed. But the marchand, who is Romanian and came to Brazil in 1949, astonished when he repeated, over and over with  a choked voice, that the greatest loss wasn't the works in his collection, but his cat Pretinha, who died in the flames.

"I'm very upset, but not because of the art. It's because of my cat, who died," he said, crying. "I don't want to hear about the art, my cat is dead…. My greatest lost, she was already an old little cat, poor thing."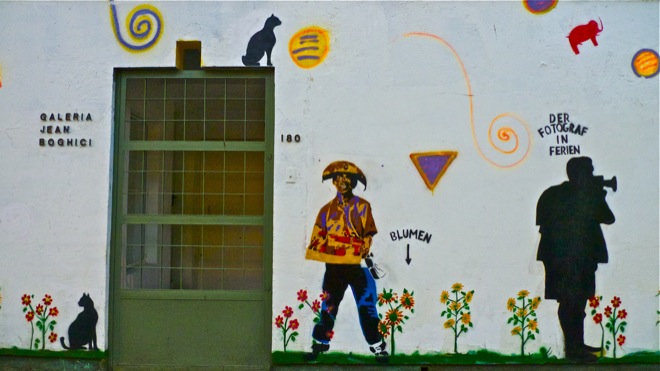 The guy with the pirate hat sells candies in the neighborhood. The man in orange below is a gari, or urban cleaning worker. Garis wear iconic raver orange jumpsuits.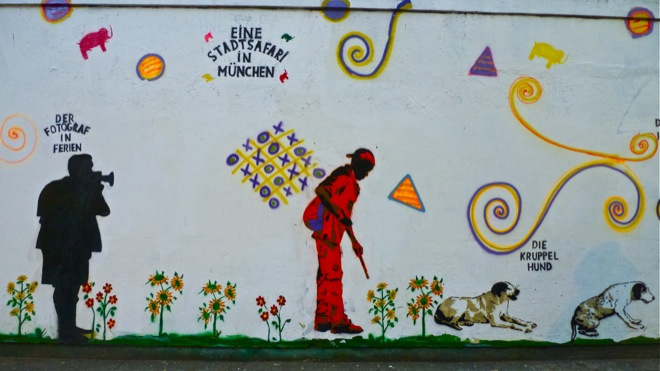 Die Dame In Weiß (The Woman in White) is Ana Maria.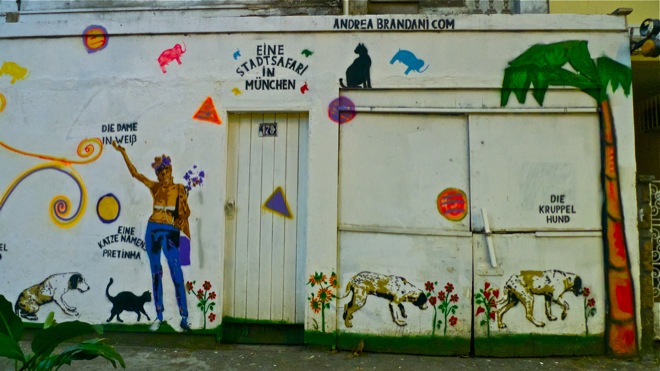 If you hang out in Ipanema long enough, you will see her.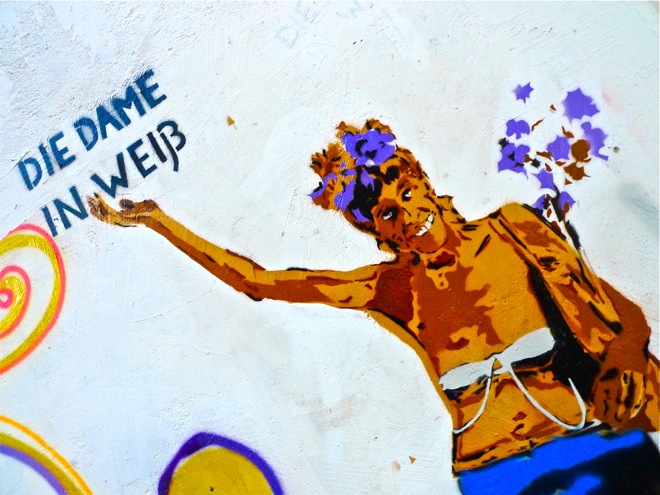 More Art:
Check out Andrea Brandani and Valmon's resurrection art exhibition in Rio this April.