Rio doggies, everywhere!
Doggie on the beach.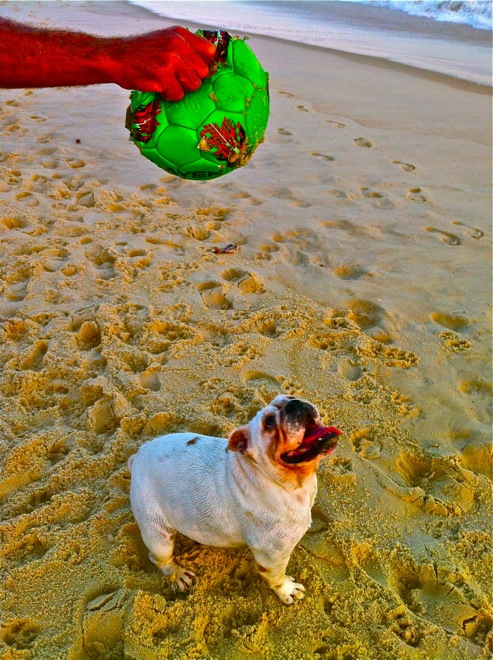 Doggie in the street.
Carnaval doggie in Copacabana.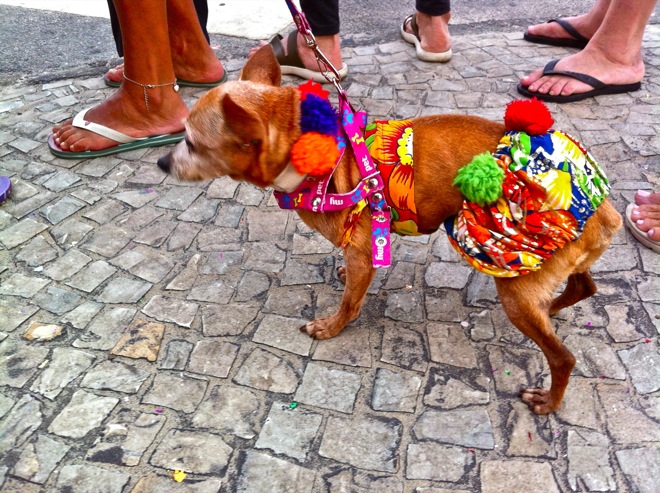 Dachschund doggie.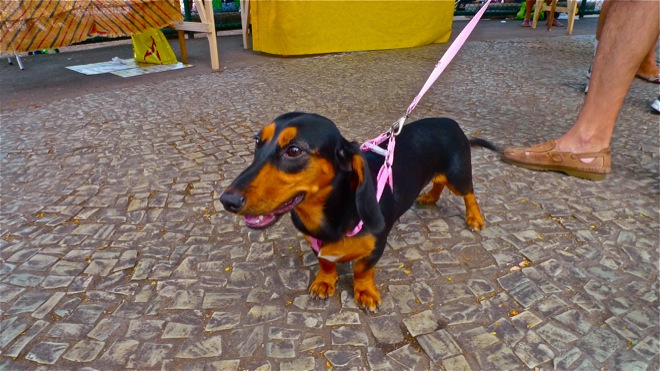 "Cachorro quente" is Portuguese for hot dog.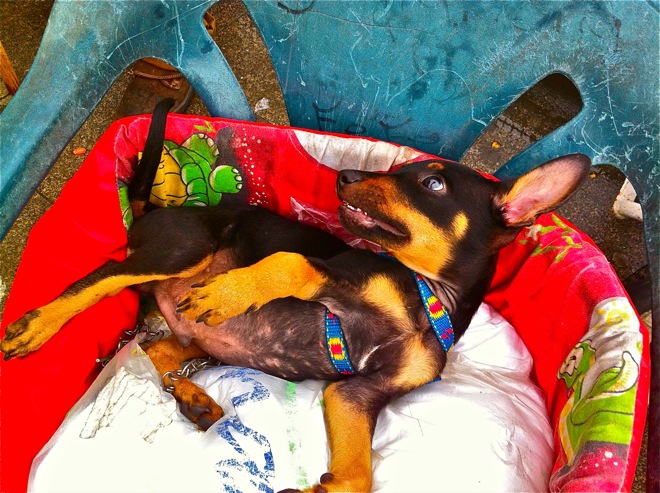 This doggie is at a BBQ with Don Blanquito.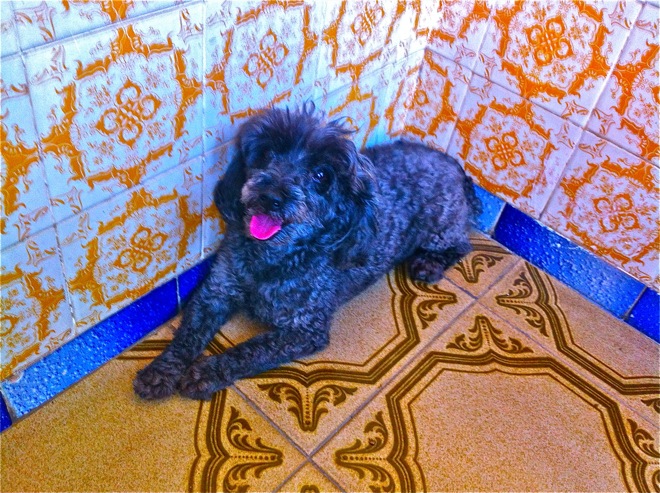 This dog is up for adoption in the Bairro Peixoto in Copacabana.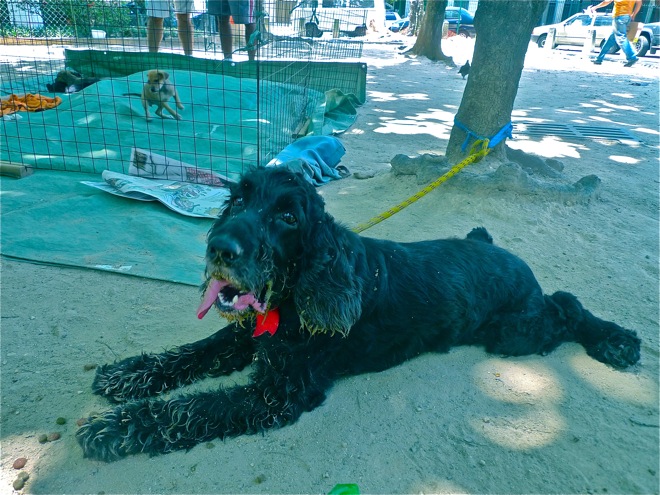 This dog is up for adoption too, thanks to Abrigo da Lazica, which fosters over two hundred dogs at a time on a ranch in Rio.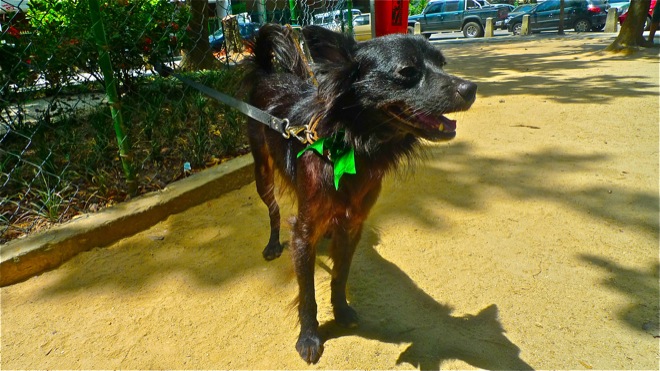 I have a bow. Take me home.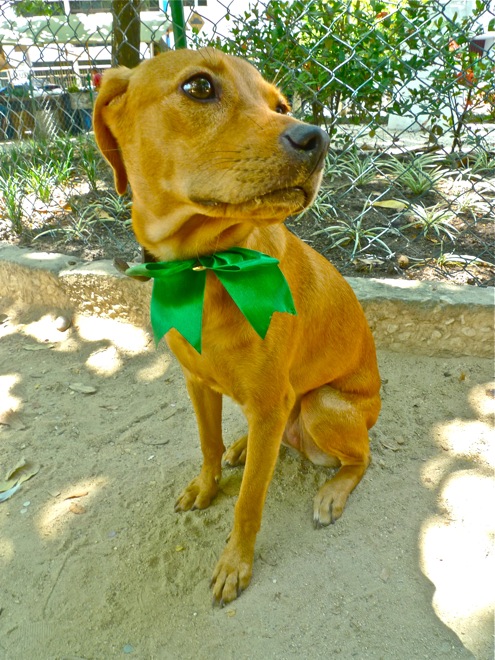 Yorkies and animal prints.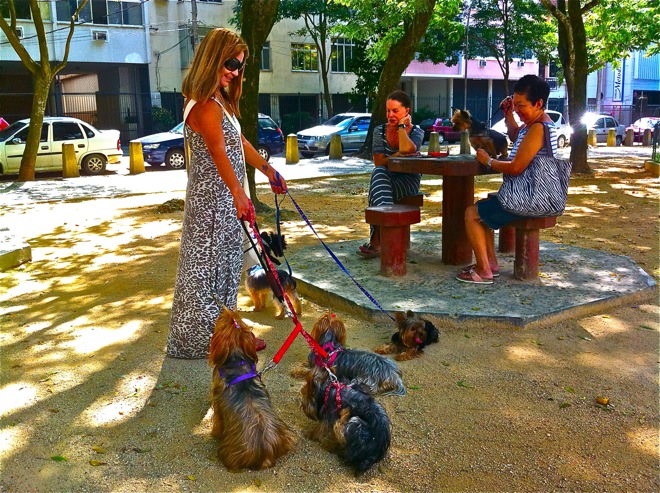 One of these dogs is not like the others.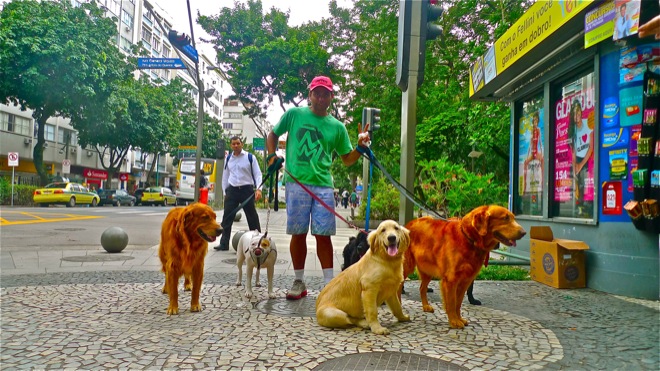 All of these dogs are the same.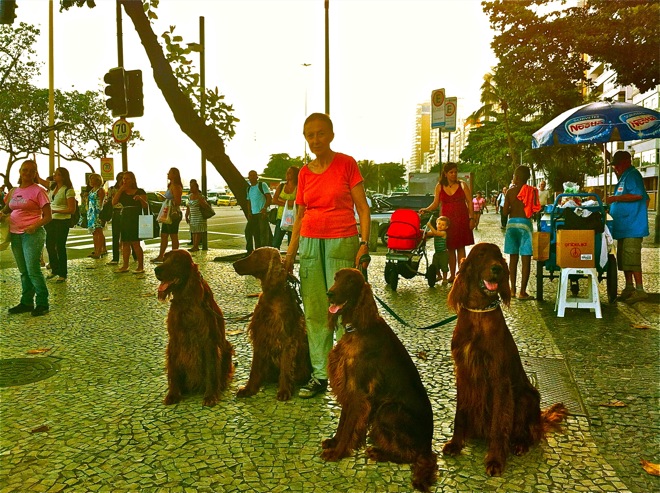 Pugs and people.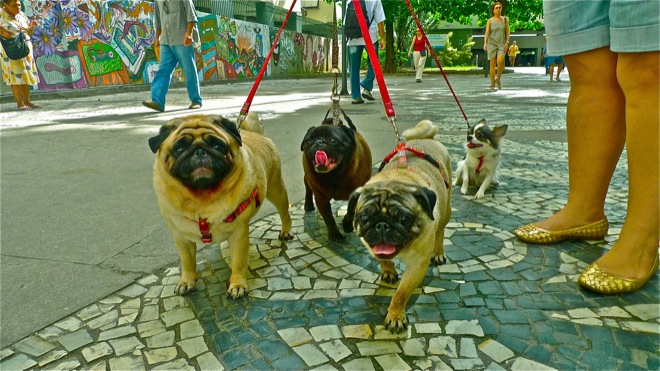 Happiest dog in Rio.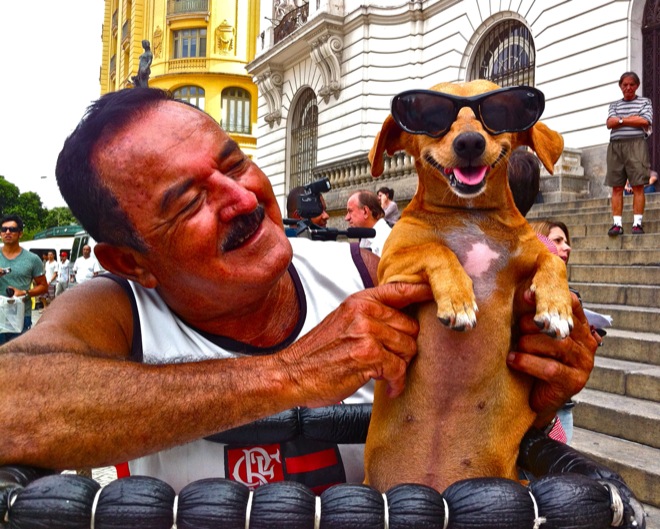 >> Original photography by Julie Ruvolo.