This is the view from a place I like to call Ipanema Hills.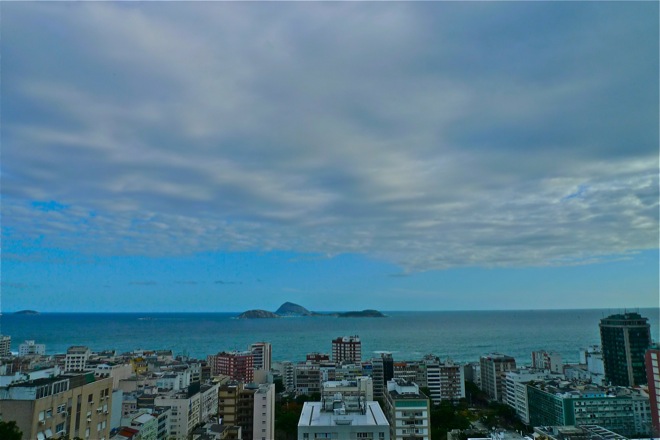 Walk up Teixeira de Melo in Ipanema till you hit the massive elevator; an attendant inside takes you up to Cantagalo.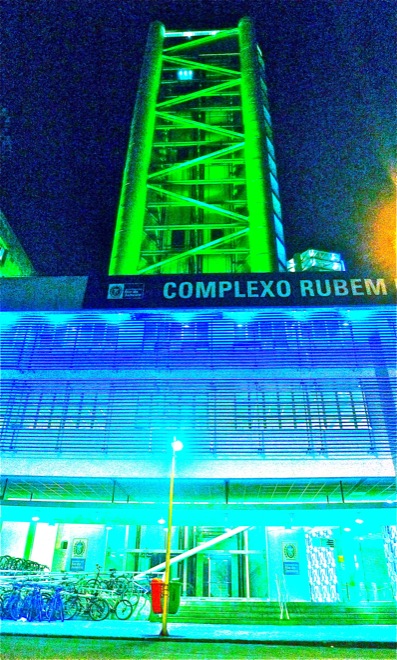 Cantagalo has narrow streets.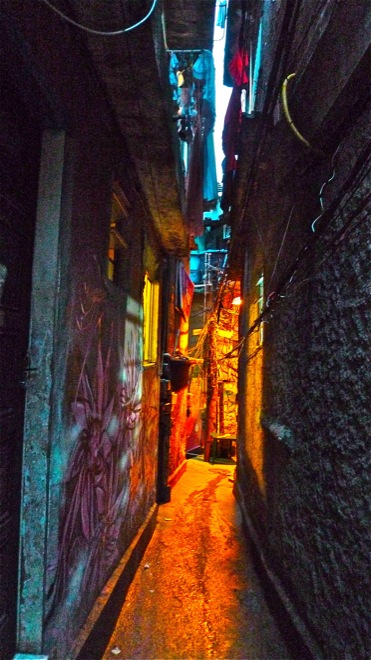 Ridiculous views.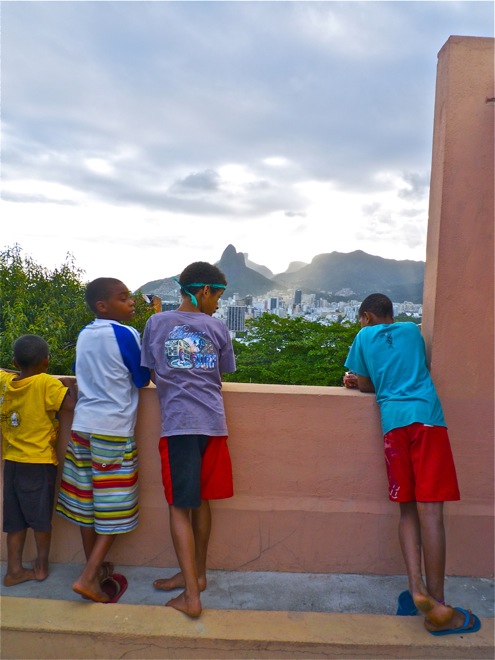 No stop signs.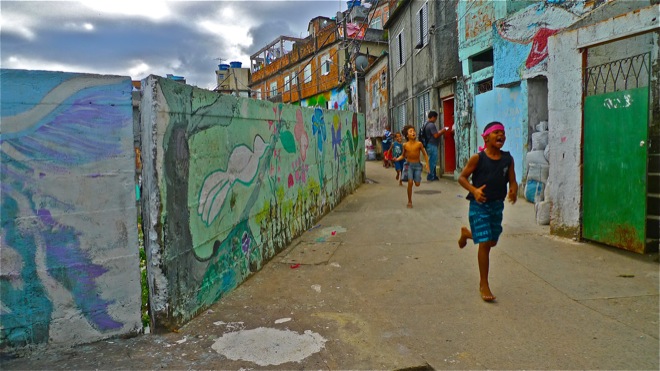 Street art everywhere.
Flip flops and BBQ.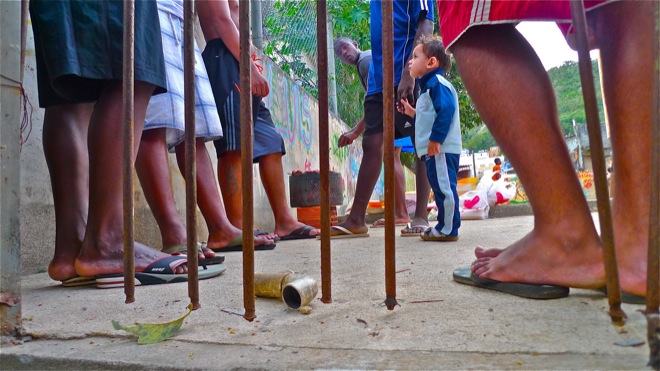 Wellison and Bruno.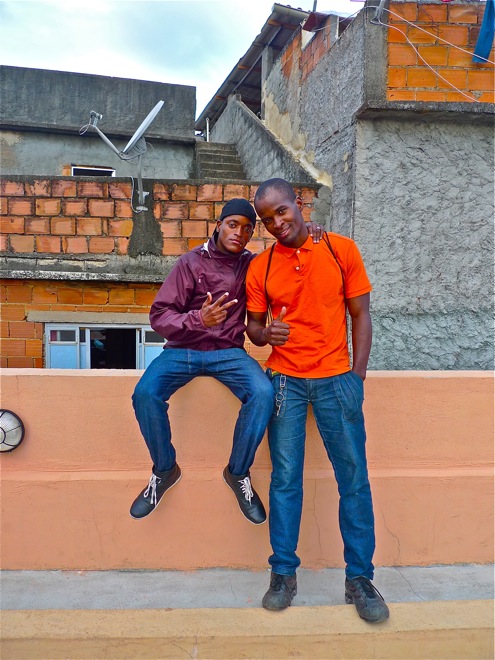 What's up Nicole?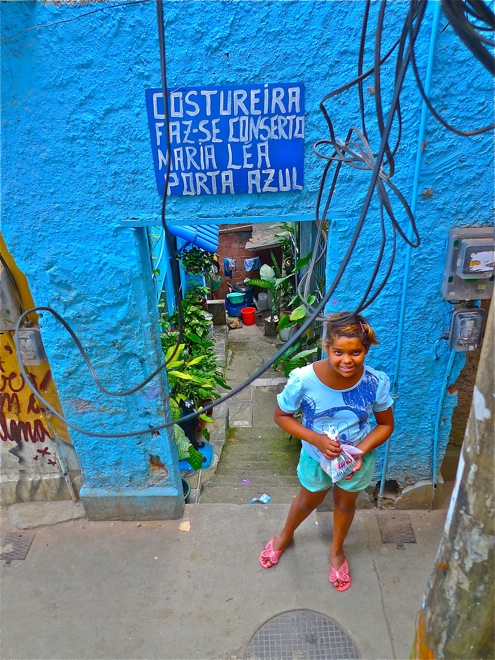 Don't look down.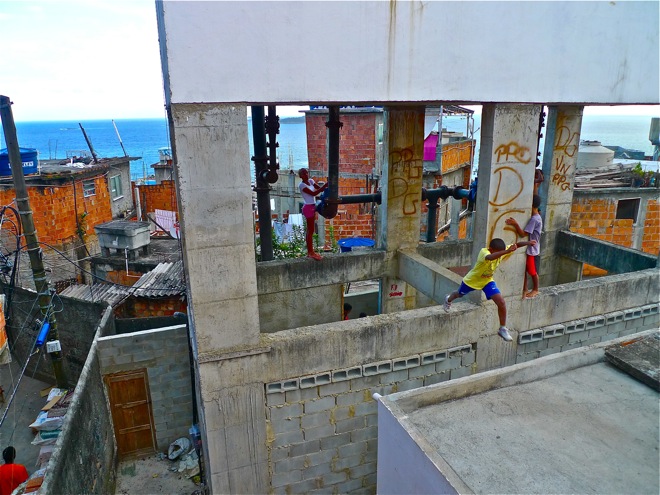 You are now entering Museu da Favela.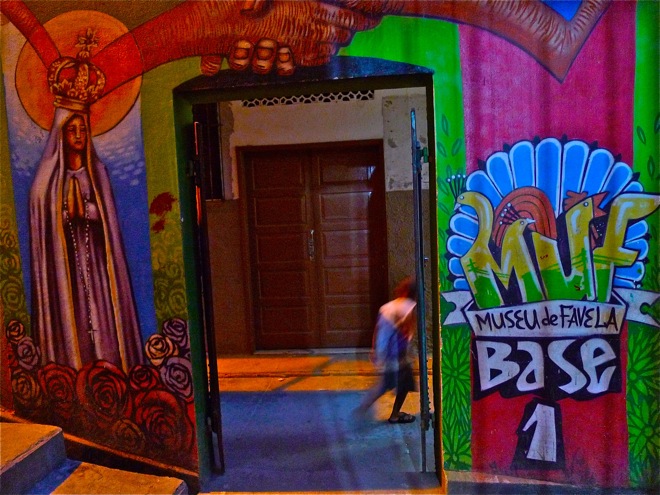 Founding philosophy: We are living in a museum. A living collection in a museum.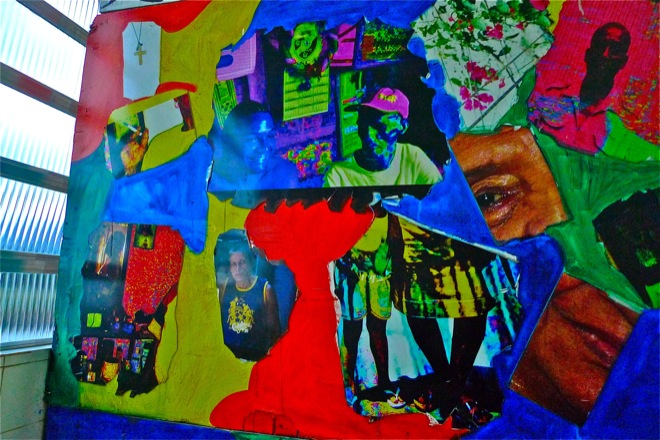 And the museum is all of Cantagalo.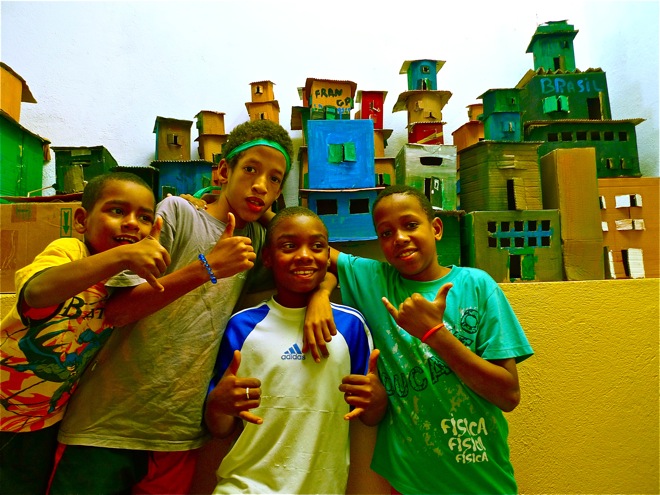 Tonight, Museu da Favela – also known as MUF – is hosting a samba party paying homage to the community's Mulheres Guerreiras, warrior women.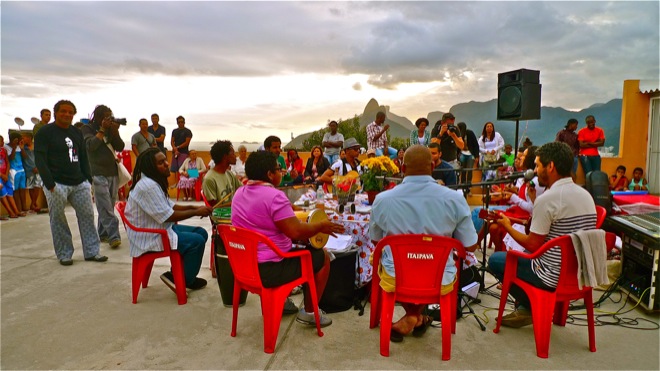 What is a warrior woman?
Women with a long life history, who contributed or contribute to the good of their community
Common women, any age, who fight for their kids, for their family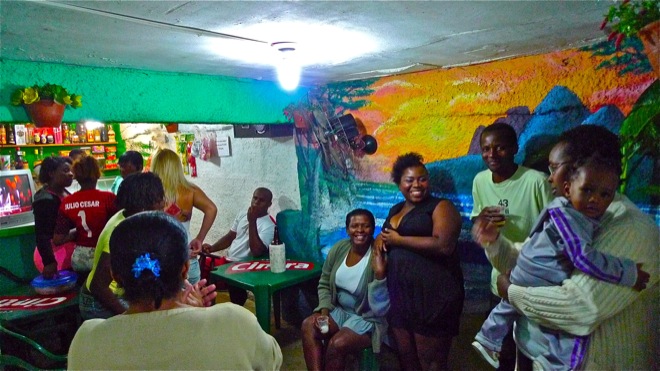 Who forego their future to support their children's future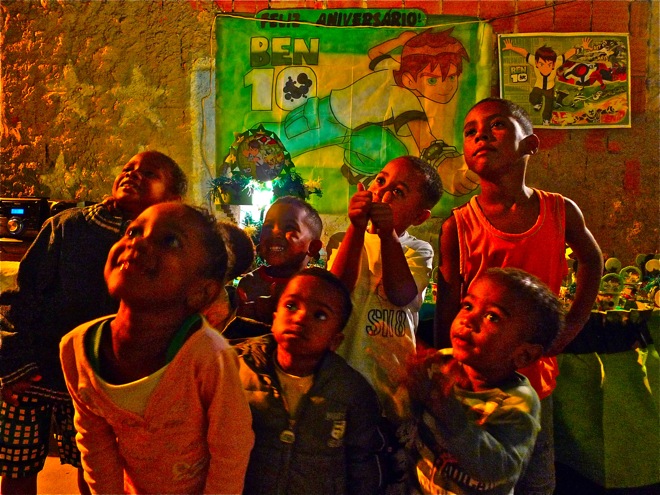 Who work creatively; strong women who pull through challenges, segregation and prejudice.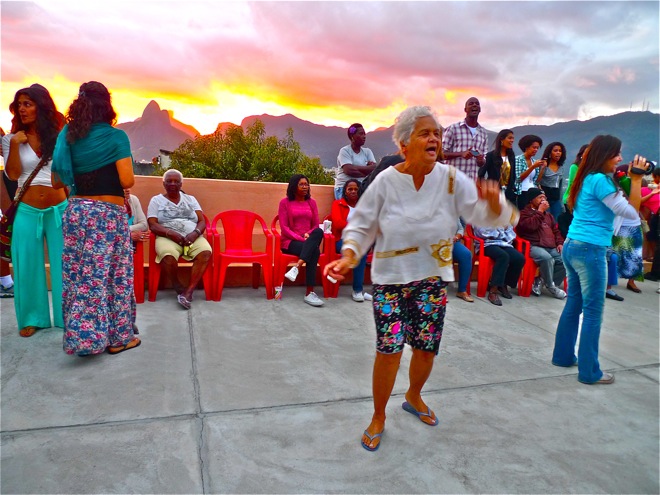 Original photography by @jruv, shot with a LUMIX DMC-LX3.