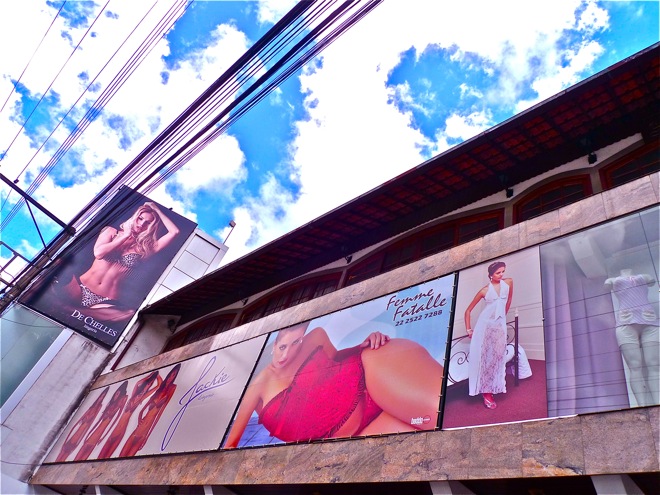 Brazilians know butt culture, from their world-famous bikinis to Watermelon Woman and the preponderance of butt workout videos on YouTube. No surprise they also make some of the sexiest lingerie on the planet.
Want to stock up on the best of Brazilian lingerie at Forever21 prices? Head to Nova Friburgo, a super-mellow town settled by the Swiss in the early 1800s.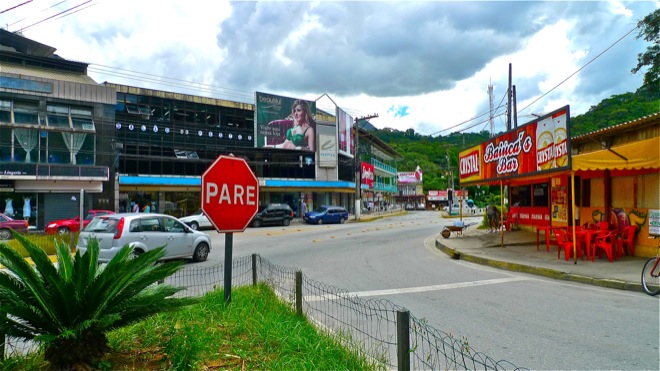 Take the 1001 bus from Rio and head three hours north. You'll know you're getting warmer by the billboards.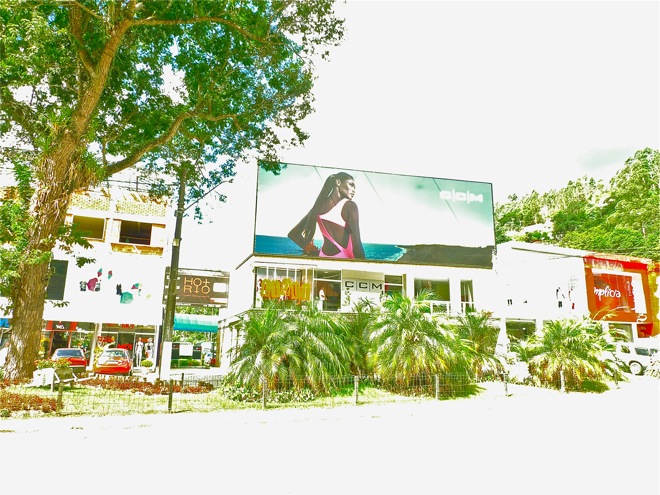 Get off in Nova Friburgo. There are three bus depots in this town; you want the South station.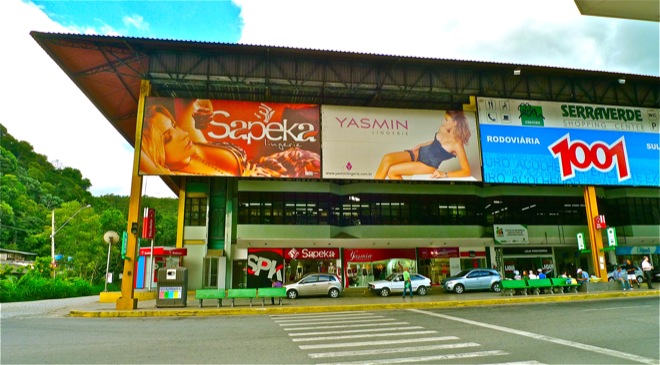 You know, the one with all the lingerie.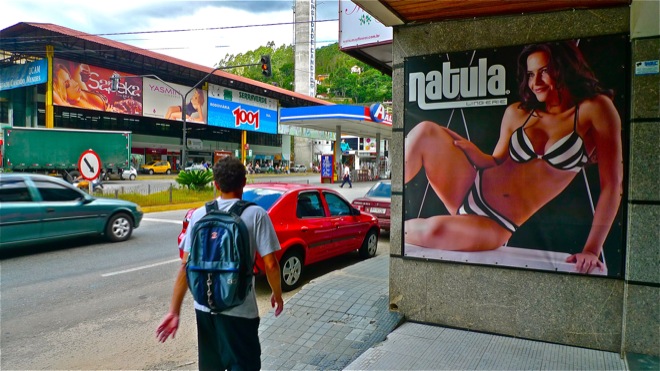 Welcome to Lingerie City.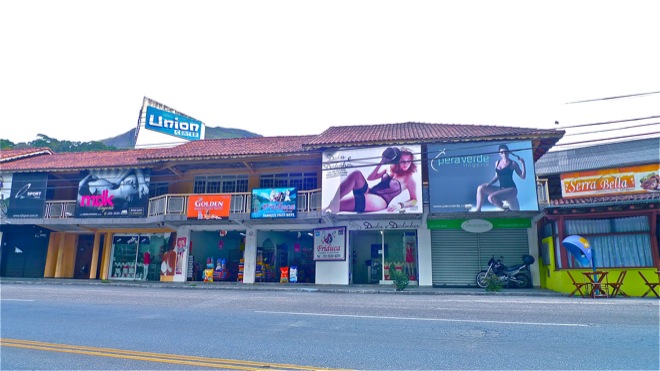 20,000 workers for over 1,000 sewing collectives produce 700,000 pieces of lingerie a year.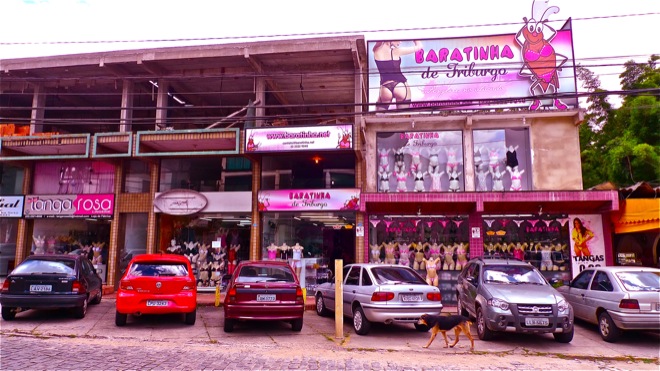 That makes Nova Friburgo the lingerie capital of Latin America.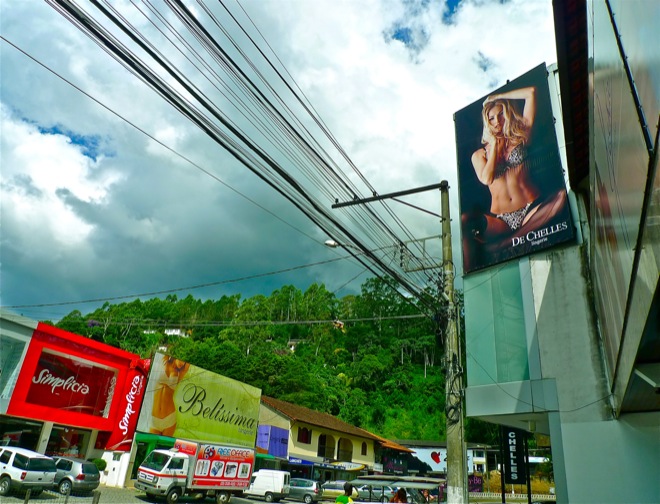 It all started when Swiss multinational Triumph came to town and bought this factory in 1978.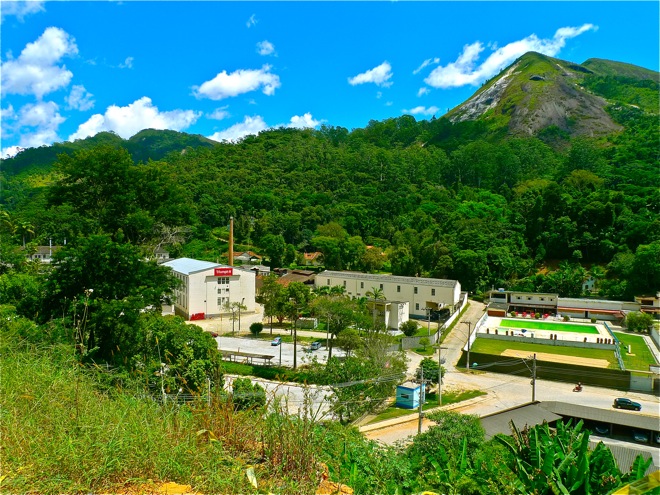 Triumph imported their production line and hired locals to work at the factory. They called it the "Filó" – the bride factory. And for a while, everything was awesome.
Then, crisis.
The story goes like this:
In the 80's we started to pass through a moment of economic crisis. Triumph laid off a bunch of workers, and these were old-timers, OK? Long-time employees.

They got their severance pay and that was it. That put a lot of people on the streets, and these people had the know-how to make lingerie.

Some people with a bit more courage bought some sewing machines and started making lingerie out of their homes and backyards.

So we have a saying, "A vovó filó ensinou os netinhos a fabricar lingerie." Grandma Filó taught her grandkids how to make lingerie.

And that's how we became the lingerie capital of Latin America.
Today there are over a thousand small garment makers spread all over the city, and Triumph is still kicking.
Lunchtime at the Filó.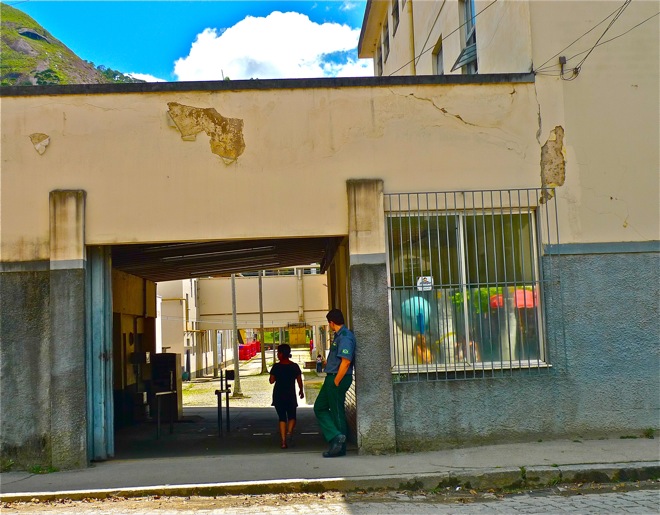 Jackie is another big name in town.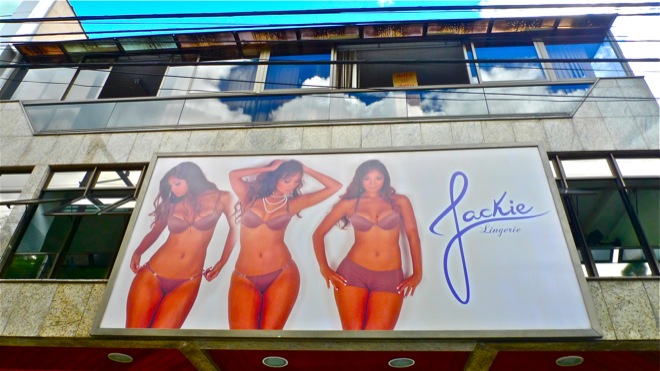 Jackie is the place to go for animal prints. Also, they serve cake with chocolate frosting and hard alcohol while you shop.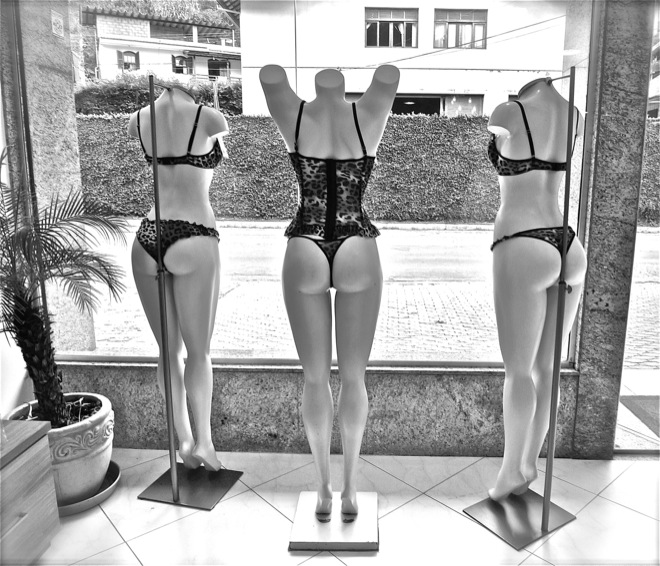 Head to Via Tentação for costumes, sexy accessories and edible undies.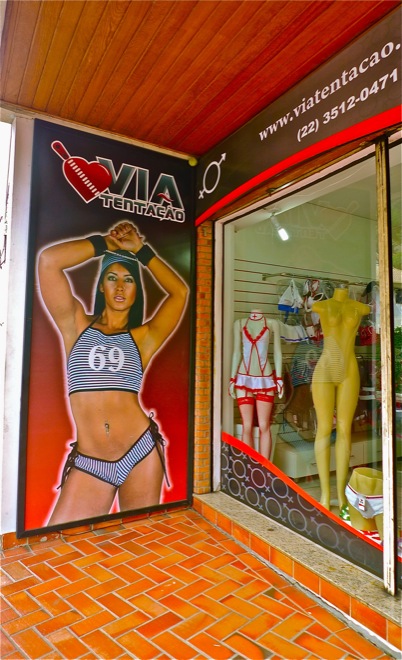 Massage balls are big sellers at Via Tentação, but nobody uses them for massages. Use your imagination.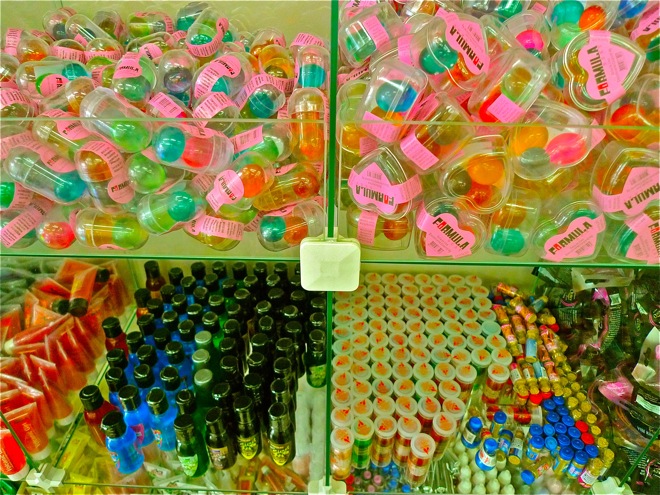 Storefront award goes to Sensualle, a brand that specializes in lingerie for special occasions.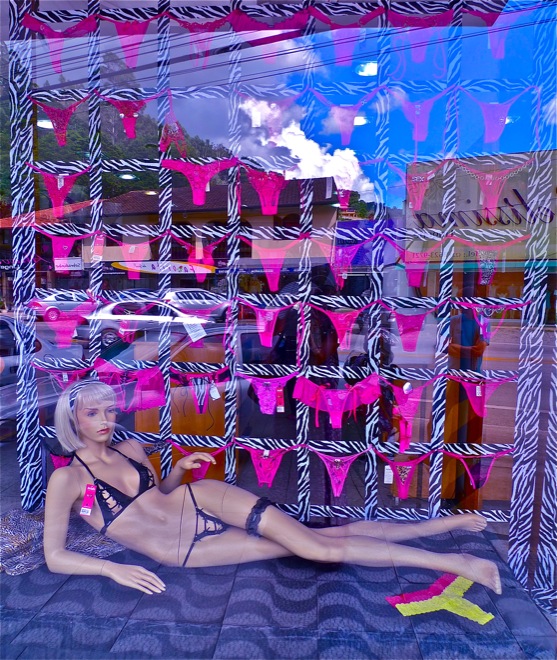 Sensualle also gets the award for nicest store clerk ever.
Mayhara was preparing a shipment for a Japanese client when I walked in. She's applying to college to study psychology and is a lucid dreamer.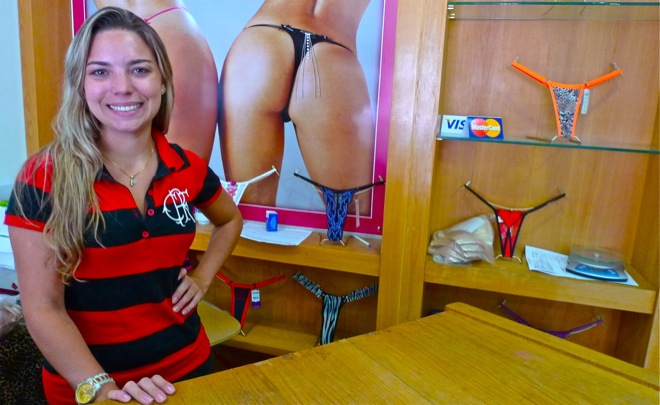 Everyone in Friburgo has someone in the family who sews lingerie. Including Mayhara's mom.
Do the ladies of Nova Friburgo have sexier undies than the rest of the country?
Not necessarily. There are a lot of women here who are still quite reserved. Sensualle attends to clients from other parts of Brazil or abroad more than locals. Then again, we don't make everyday wear, we make lingerie for special occasions.  Sensual panties, sexy panties, for special moments, for your boyfriend, for pleasure…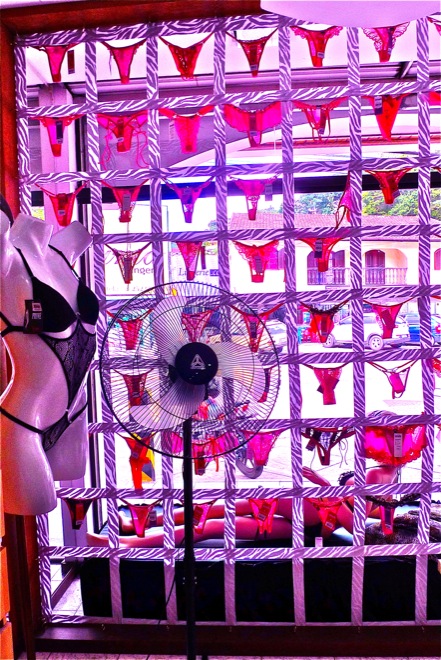 Lingerie is not the only thing Nova Friburgo is known for.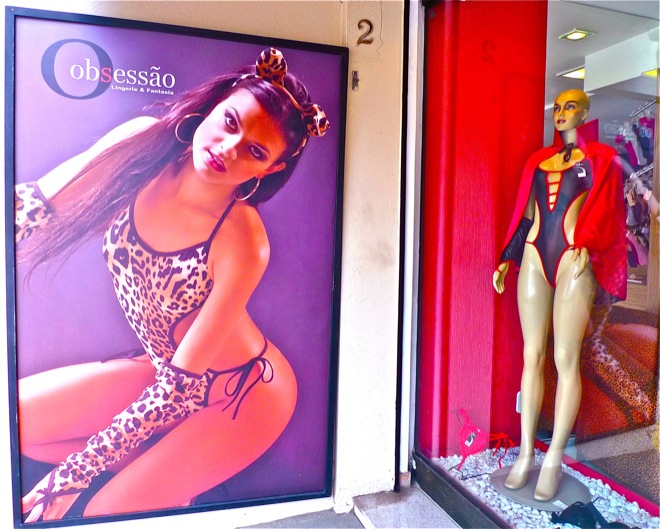 Last year devastating rains left several thousand residents homeless and killed at least 500, although locals say the real number is much higher. The federal government pumped millions into a recovery fund that disappeared, and tourism to the region plummeted.
Which is a shame, because Nova Friburgo also has some of the nicest people I've met in Brazil.
Including these guys. Robison on the left is a janitor at a grade school in town. The kids call him Smiley.
People are so nice in Nova Friburgo that the far collector on the bus called his friend Gabriel to give me a tour of town.
Gabriel Macario is the local tourism extraordinaire, but business has been slow since the rain.
Fun fact, he tells me Nova Friburgo is the #2 producer of cut flowers in Brazil and the world's biggest producer of cauliflower.
Gabriel's top pics for a weekend in Nova Friburgo:
Queijaria Escola: A cheese and chocolate-making school supported dedicated to preserving Nova Friburgo's Swiss roots.
Jardim do Nêgo – Local artist Nêgo sculpts with rock, clay, black mud, plastic and moss.
Dedo de Deus – Also known as God's Finger.
Lumiar – Waterfall central. Cross the street from the Nova Friburgo South station and catch a bus headed to São Pedro.
Book a room at Hotel Dominguez in the center of town. You can swim directly from the pool into the steam room, no joke.
Visit Nova Friburgo this weekend (August 5-7) and you'll catch FEVEST, the annual lingerie conference.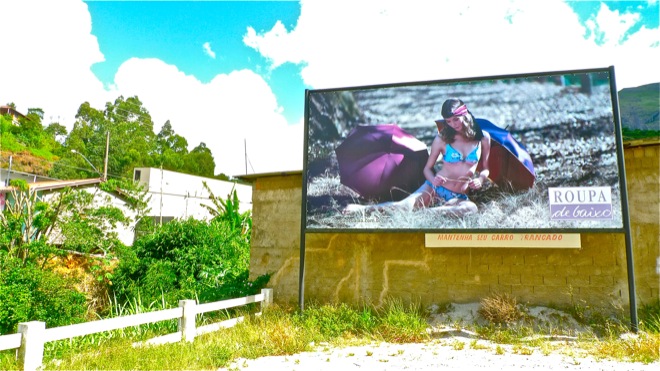 Get RioChromatic. Rio photos in your inbox, once or twice a month. Sign me up!
===
Original photography by Julie Ruvolo.
Special thanks to Gabriel Macario, and to Macario senior for his vovó Filó story. Find Gabriel on Facebook for the Nova Friburgo hookup when you come to town.