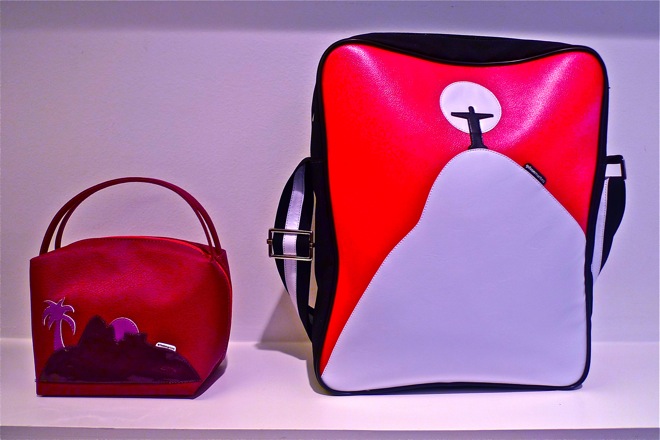 Fall fashion in Rio is beach weather, bright colors and back to school. Bags, bodysuits and bikinis from Ipanema storefronts to fashion collectives.
Hypercolor bodysuits for wearing out, not working out.  By Juliana Rosa at Espaço Mix.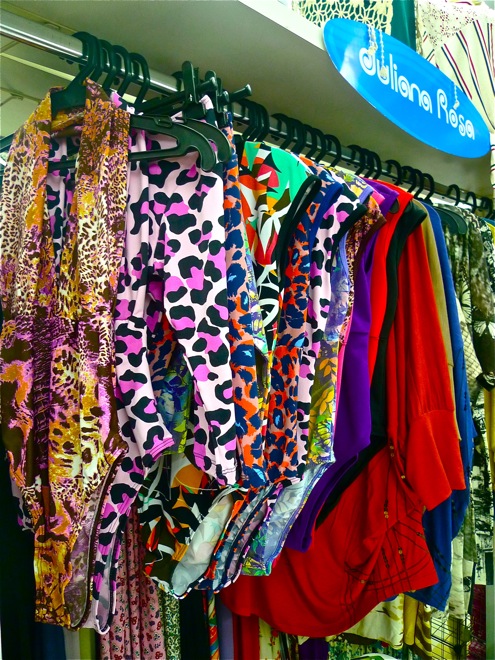 A&A sandals at the Feira Hippie, Sundays in Ipanema. Hands down best find in Rio. Alan and his dad Aladir (in the Bob Marley shirt) hand craft sandals that fit perfect from the first wear.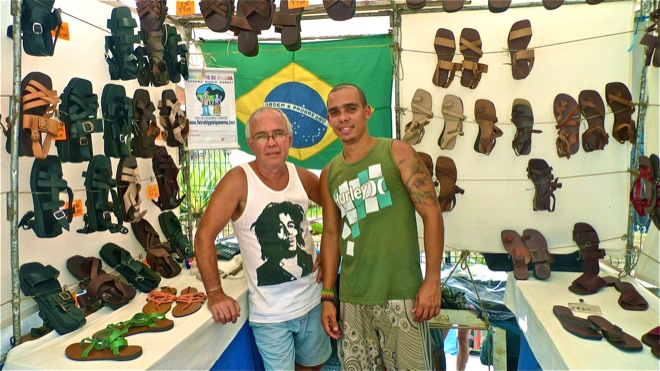 Flowy dresses and vintage vibe purses at the Mercado Mistureba, where local designers take over Emporio Bar most weekends in Ipanema.
Denim on denim. Mid-retailer C&A presents "Abuse of Jeans," also featuring Gisele.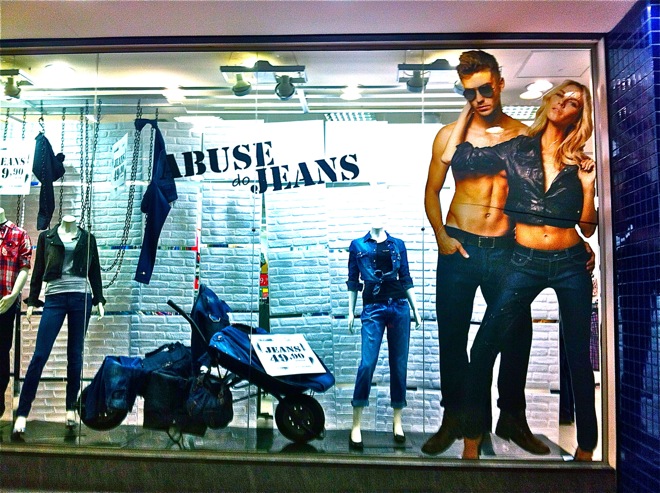 Rio-interpreted Oxfords by Maz, a Sao Paulo brand that opened shop in Ipanema last year.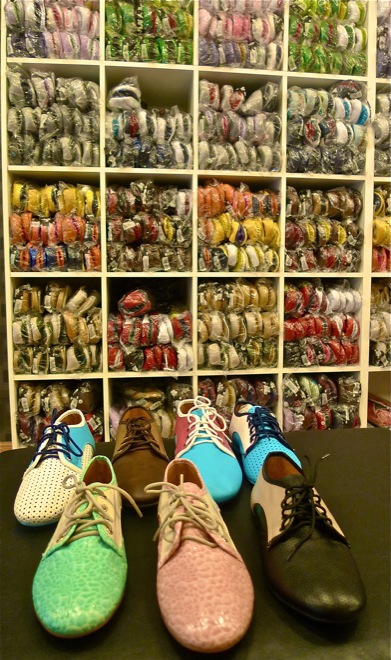 Nobody does bags like Gilson Martins. Rio cityscapes on purses, wallets and luggage, complimentary shots of cachaca, and a first-time-ever sale on the designer's artwork. 100% vegan.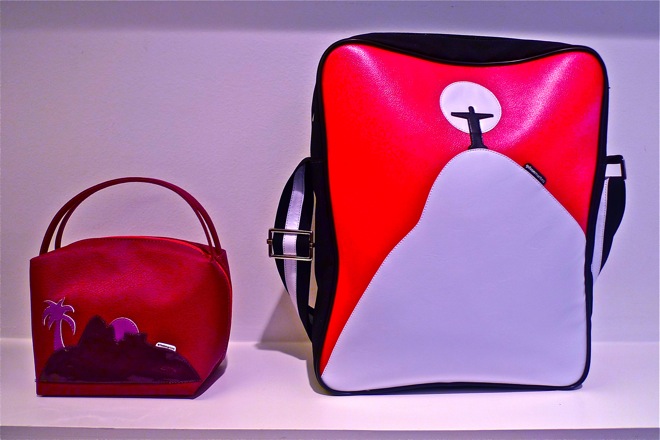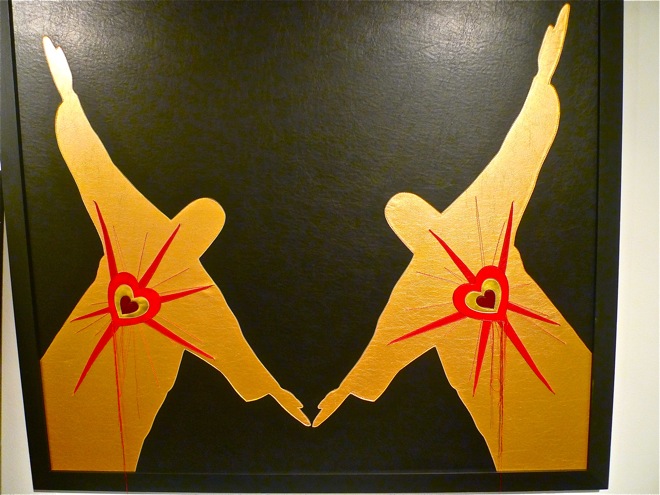 With fall temperatures in the high 70's, it's always bikini season in Rio.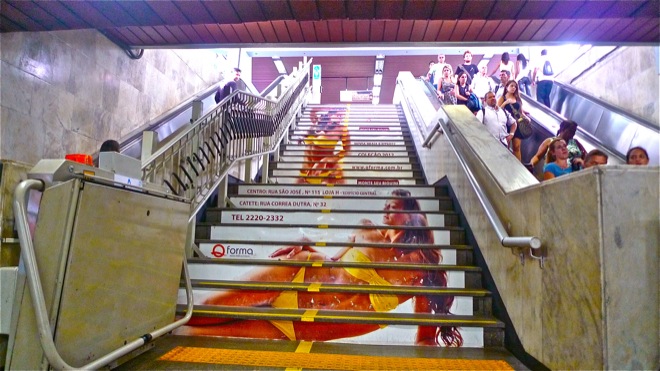 Bikini battle. One bikini from landmark Ipanema brand BumBum for the price of nine handmade bikinis at Leila's Bikini Hut in Praça do Lido, Copacabana.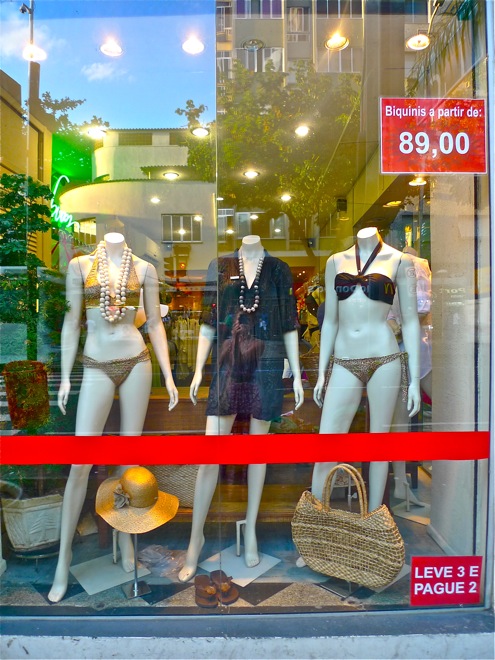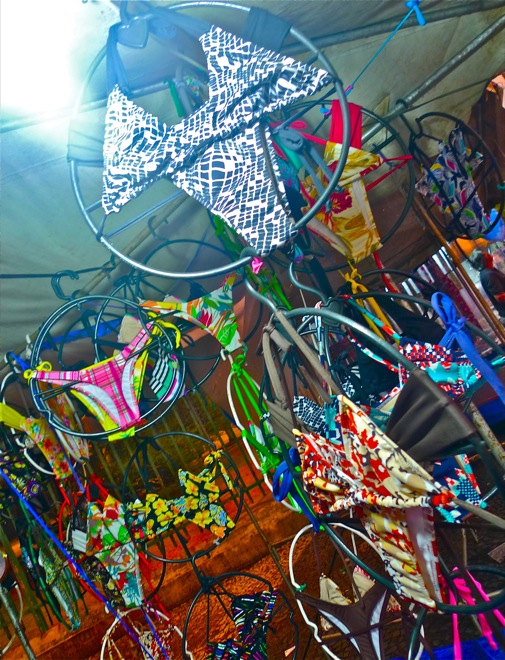 More Rio Fashion:
Read BusinessofFashion editor Imran Ahmed's report on January's Fashion Rio.
Johanna Blakley, Deputy Director at USC's Lear Center, talks about the "slow fashion" movement with Brazil's Creative Commons lead (and tecnobrega authority) Ronaldo Lemos and Territórios da Moda author Pedro Agosto Pereira Francisco.