Erotika is a strip club in Copacabana. Linox is a band with a new album. They meet over whiskey and feathers.
Erotika is a strip club in the Prado Junior district, one of dozens of inferninhos ("little hells") where you can meet  prostitutes in Copacabana.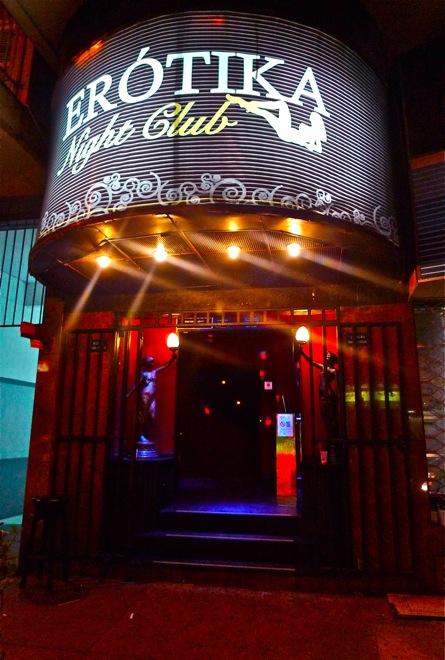 Linox took over last Wednesday for the release of their new album, Me Gustan Las Posibilidades, among stripper poles and shiny curtains, to an audience of hip intellectual types.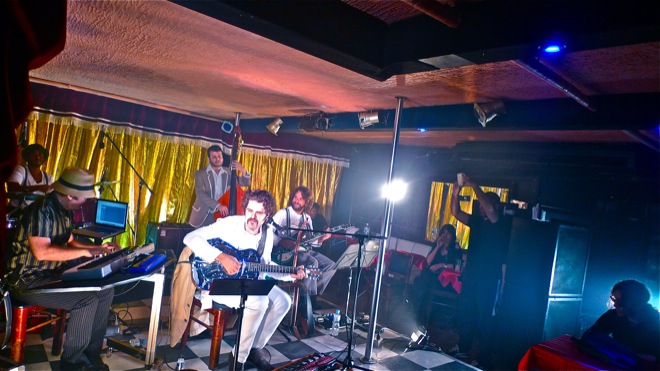 The composition was beautiful.
Strippers dressed to theme in burlesque-inspired garter belts and feathers, coordinated by Rio music press maven Alessandra Debs, but hung back at the bar and watched the show instead of chatting up clients for lap dances.
Until the encore, that is:
I like the possibilities.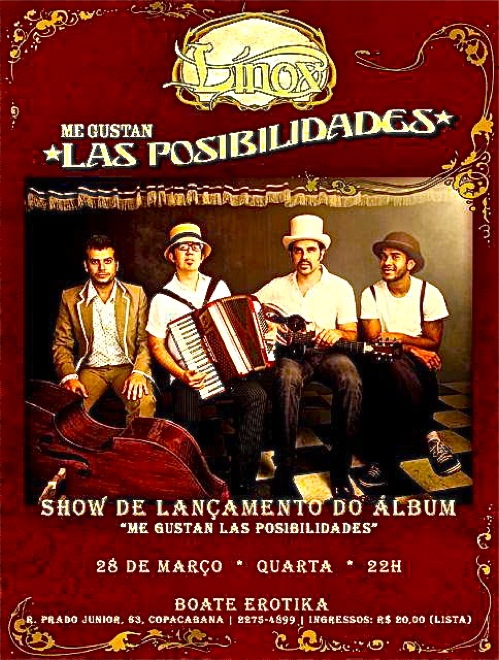 Check out Linox on Facebook.
Follow RioChromatic on Facebook or sign up for inbox updates to your top right.