"Visions from on high. The hilltop casts its pespective on the city. Youth living in pacified communities in Rio present their perceptions in O Meu Rio Fotográfico."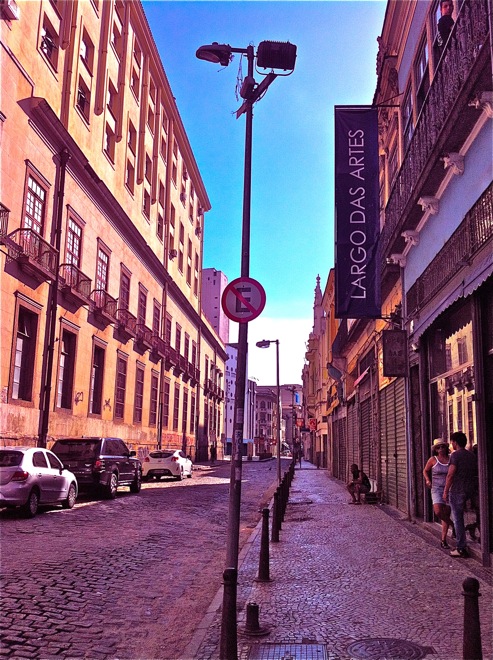 The view looking out.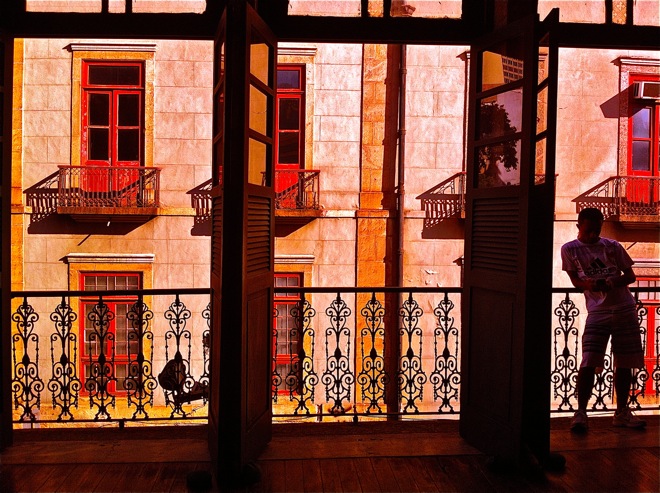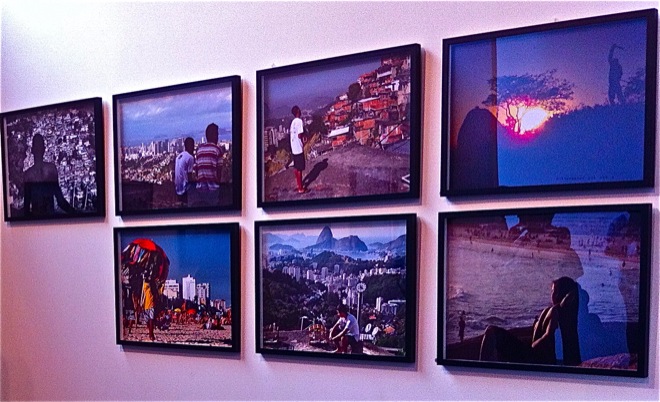 Opening day.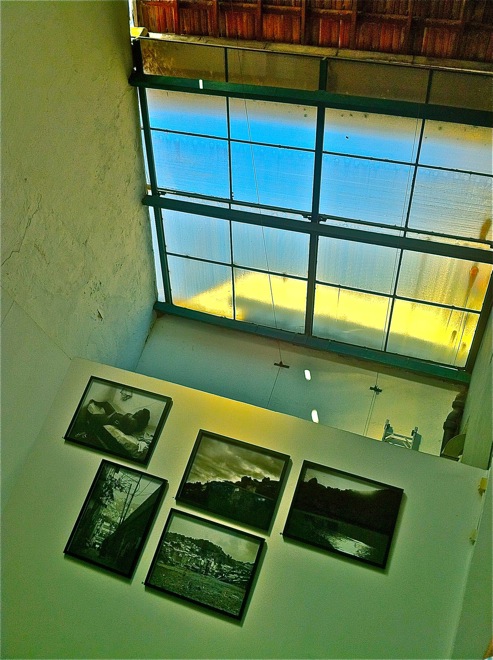 Nathalia Rodrigues took this photo of her sister as she was sitting down to watch TV.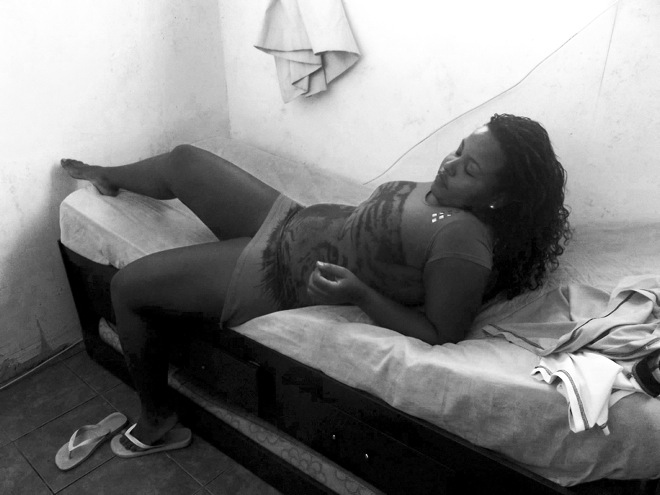 Nathalia prefers spontaneous shots to posed and doesn't mess with the picture too much except to strip the colors down to black and white. She shoots with a Canon 7D her aunt gave her.
She's 15, this is the first exhibition of her work and she's already been published in a book on Rio photography.
Plans for the future? "I'm happy right here in the present."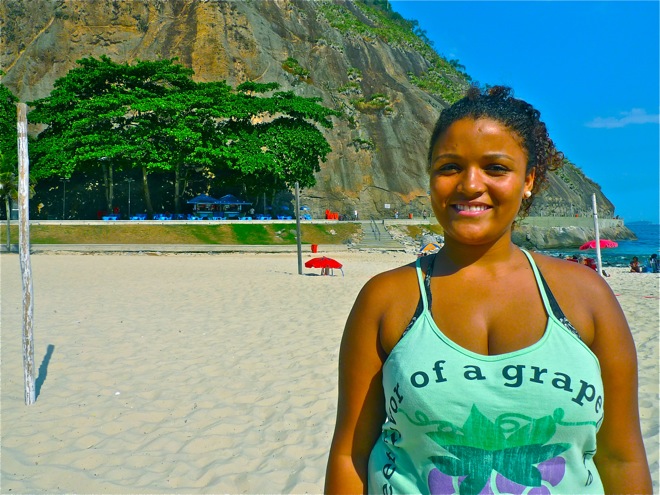 More downtown art: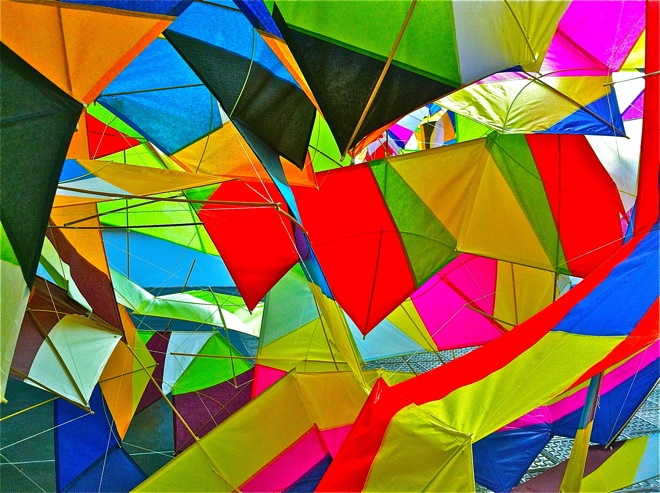 Maximum Silence in Paris from RioChromatic on Vimeo.