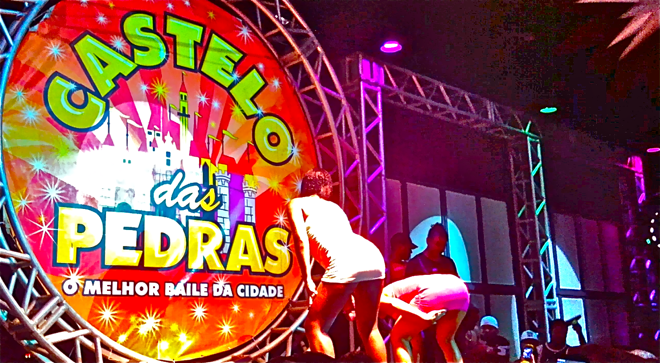 Rio's new police forces may have shut down the famed funk parties in Vidigal and Rocinha, but the Sunday night funk party in Rio das Pedras has been going hard for years.
Since Rio's pacification forces (UPP) have been retaking control of strategically located and highly visible favelas like Vidigal and Rocinha from drug traffickers, they've also imported order and bureaucracy via Choque de Ordem ("Order Shocks"), requiring things like permits to throw a big party.
No permits, no party, so the mid-2000s raw funk days of "kids with AR-15 and AK-47 automatic rifles in front of gigantic walls made of subwoofers" are done, at least for now.
Head 33 km from Rio's ritzy Zona Sul (South Zone) on a Sunday night into the middle of nowhere to Rio das Pedras, and you will find thousands of locals and heavy funk at Castelo das Pedras (Castle Rock).
You won't find gringos (for now), and you won't find drugs. Rio das Pedras is controlled by militias, I am told, "composed largely of active-duty and retired police officers, prison guards and soldiers." They're as big of a criminal force in Rio as drug traffickers, but generally prohibit the drug trade.
Welcome to Rio das Pedras.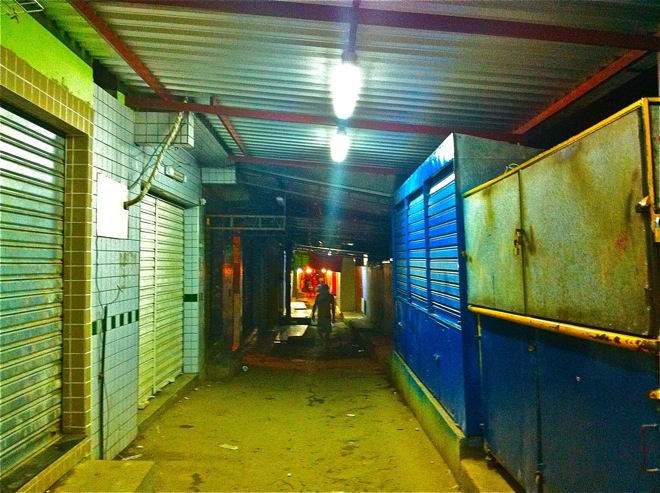 Pre-party beers with Roberto, a night club proprietor.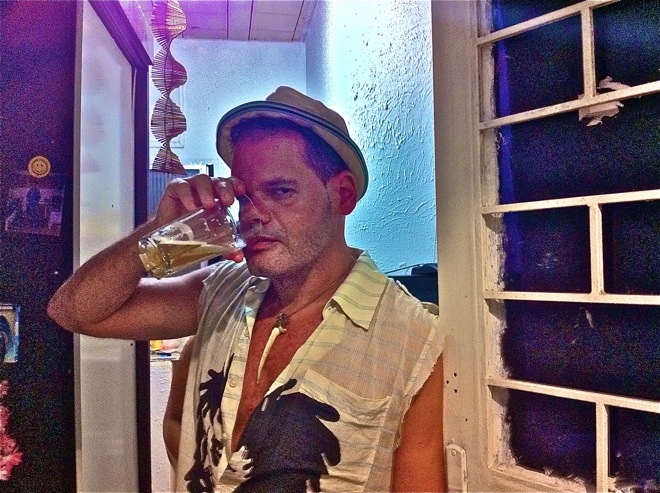 This is Lu's place. She's from Bahia and works retail at Farm.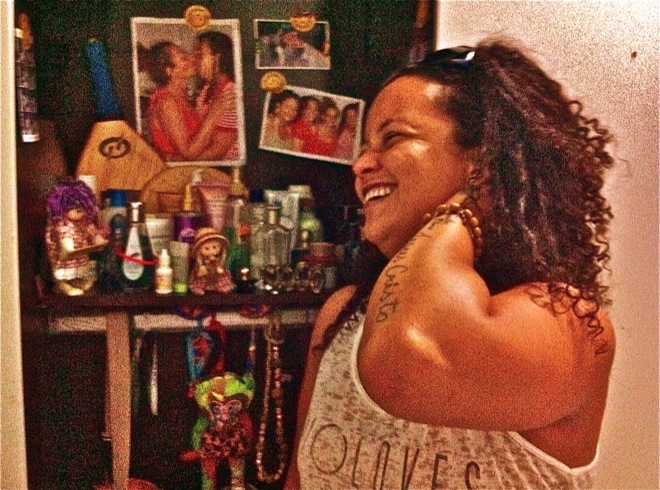 Fabiano.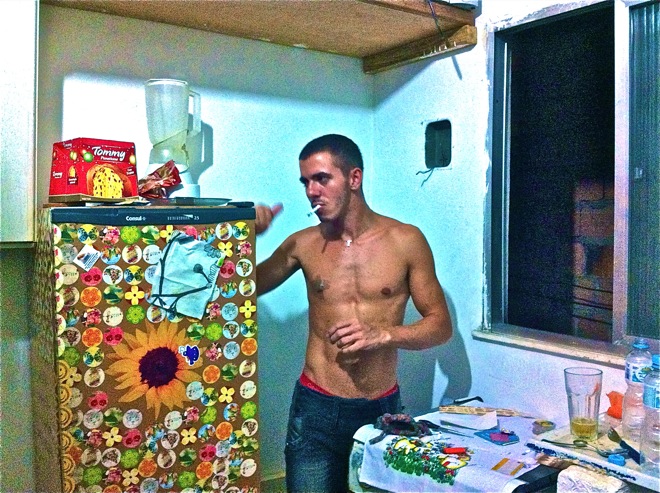 Lu's fridge is a full out Farm sticker installation.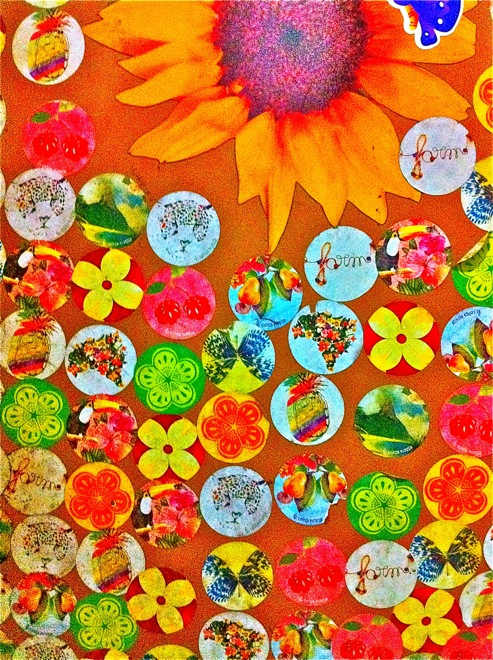 Lu's cousin's shop on the way to Castelo. Cachaça, fried food and hot pink hard boiled eggs.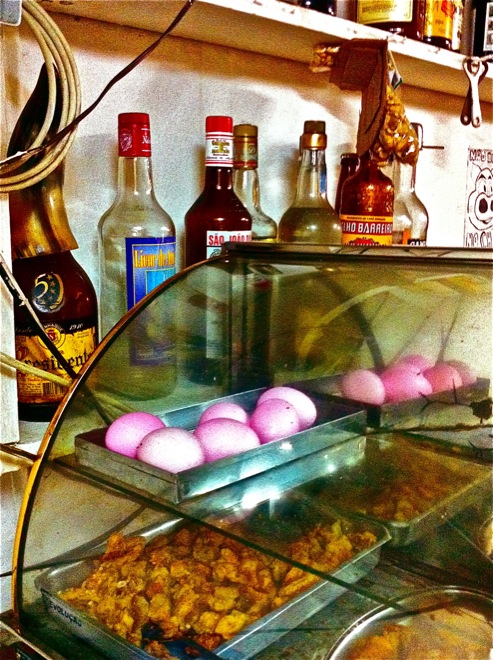 Castle Rock.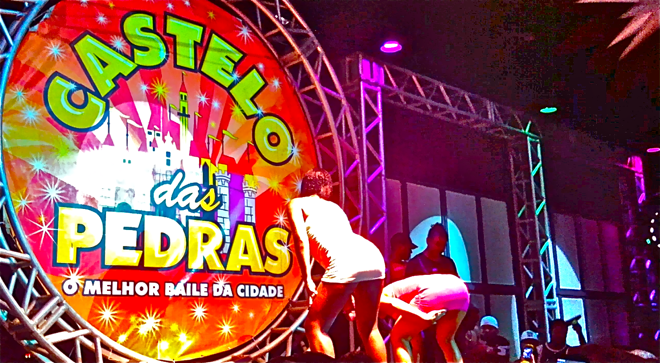 MC Boom's Treinamento do Bum Bum (Butt Training) has inspired thousands of YouTube videos and a healthy stage competition at Castelo das Pedras. Three contestants kick off the treinamento.
MC:
Take of your shirt so we can see if you know how to do the butt training…. If you were gay you'd be screwed with that flat butt!… Oh my God…. What was that?
(As the contestant exists the stage…)
Get a butt implant!
(To contestant #2:)
Are you all alone, honey? That's how it's done!
(Removes the dancer's shirt)
I love his hard butt!

Now for the first woman, only this sexy one here will dance. Do you see her chest?… Turn around. Is it natural, your butt? Is it natural?
(Points microphone to ask her butt a question):
What do you want to say, love? What was that? You want to get worked out! …  Throw down the beat! Throw your butt in the air! Like that!
(Music stops)
Woman, come here. You dance like you're defective! What's your name? Lea. Where are you from? Tijuca. Ah, Tijuca? Are you here alone or with your man?  With my man…
Up next: Fabiano vs Red Shirt vs White shirt do the treinamento.
Now 5 guys from the audience get down to 2011 funk hit "TA CHEGANDO A HORA DE VOCE SENTAR" by Os Hawaianos. The weakest link gets a solo at the end.
All kinds welcome. (Song: Ragatanga).
After-party at Rei do Baião, second floor balcony.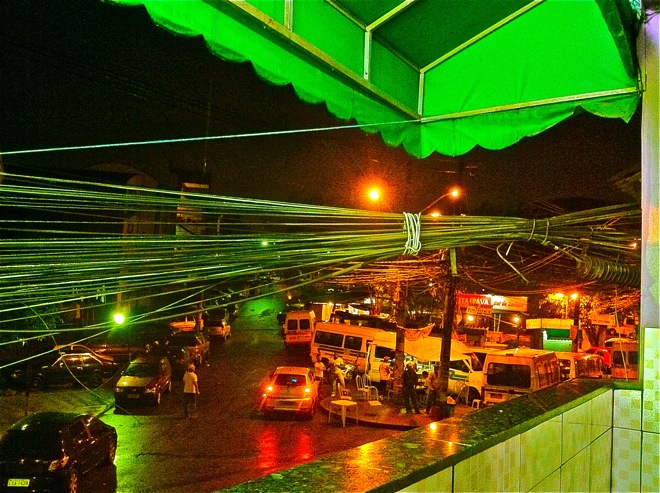 4am fried fish, Lu's treat.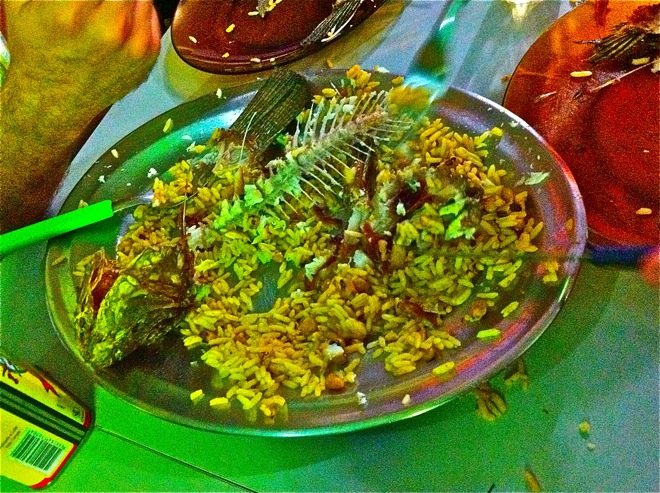 Photography by Julie Ruvolo.
Read More:
Favela melodrama. It's a genre!
Funk flavor of the month: "Sou Foda."
Funk artist Sir Whiteboy's safe-sex PSA.
Xlr8r on the origins of the Rio funk movement.