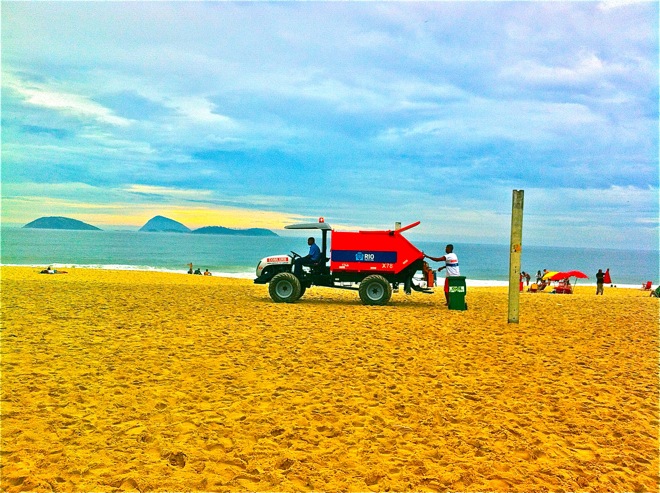 The last of the 3,800 orange-clad street sweepers in charge of cleaning up after the biggest New Year's party on the planet put the finishing touches on Copacabana Beach, New Year's Day 2012.
The biggest New Year's party on the planet went down last night in Copacabana Beach, where over 2 million people dressed in white blanketed the beach for nine straight hours of a ridiculously good live music line-up, watched 24 tons of "green" fireworks (not actually environmentally friendly, but representing "solar energy, flora and fauna as well as the wind and optimism"), and caused a traffic jam of epic proportions that clogged the streets till dawn.
All this in the rain.
Perfect time to fly into town and drive to Copacabana.
In several hours of human gridlock, enough time to bond with my patient taxi driver and learn it's the first New Year's he's ever worked because he's splitting up with his wife and "just wants peace," we saw three stopped ambulances give up blaring their sirens in defeat, one police officer, and zero traffic cops.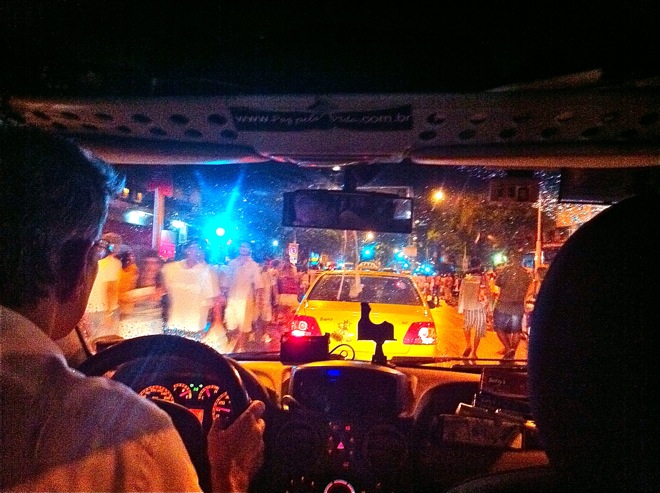 Rio loves fun with numbers (check out the stats for the world's largest floating Christmas tree or the largest surveillance screen in Latin America), so here are a few from the hangover: