Three collapsed buildings (reason still unknown) in Rio's Cinelandia district at 8:30pm last night have left 17 dead, including one of the building's doormen, and 5 still missing.
Cinelandia is an old, run-down culture district near Rio's port area, which is in the process of a multi-billion dollar public/private renovation. It's home to the National Library, the architecturally renowned Municipal Theater and the Odeon, the official cinema of the annual Rio Film Festival.
The buildings that collapsed were all commercial, which is why more people weren't hurt or killed. While the cause of the collapse is still unknown, Brazilian media is reporting that a larger building fell on top of the other two (illustration) and that two of its floors were under construction "sem regulamentação" or without permits.
A view from the day after.
Reporters, officials and onlookers as 100 rescue workers look for survivors.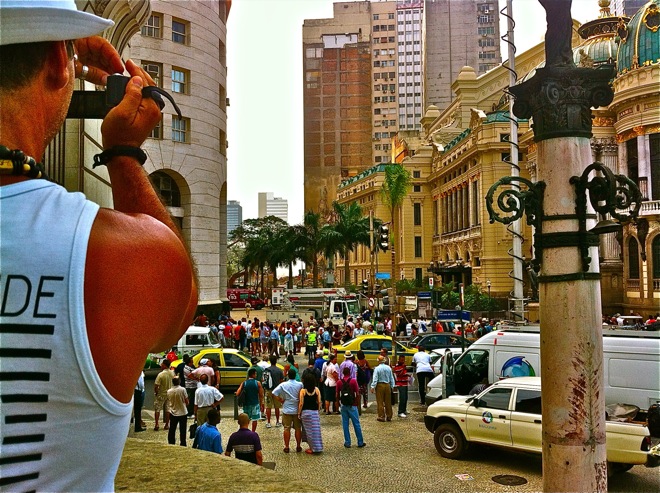 Concerned citizens.
Opera composer Carlos Gomes holds his hand over the site of the collapsed buildings.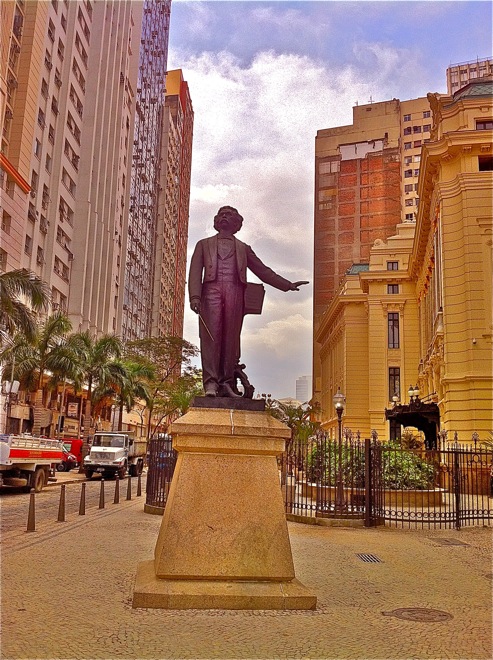 Read more:
Surveillance footage of the collapse (in Portuguese) –  Globo
Slideshow of the collapsed buildings  – WashingtonPost